Are you as obsessed with these little sweet peppers as I am? I never leave the grocery without them. They are good in all sorts of things. I toss them in marinara, fried rice, a good hash, really anything. But my favorite way to have them is to stuff them. They make the most perfect appetizers or light dinners. I normally default to Pesto Chicken Stuffed Peppers or Buffalo Chicken, but sometimes you just need something a little different.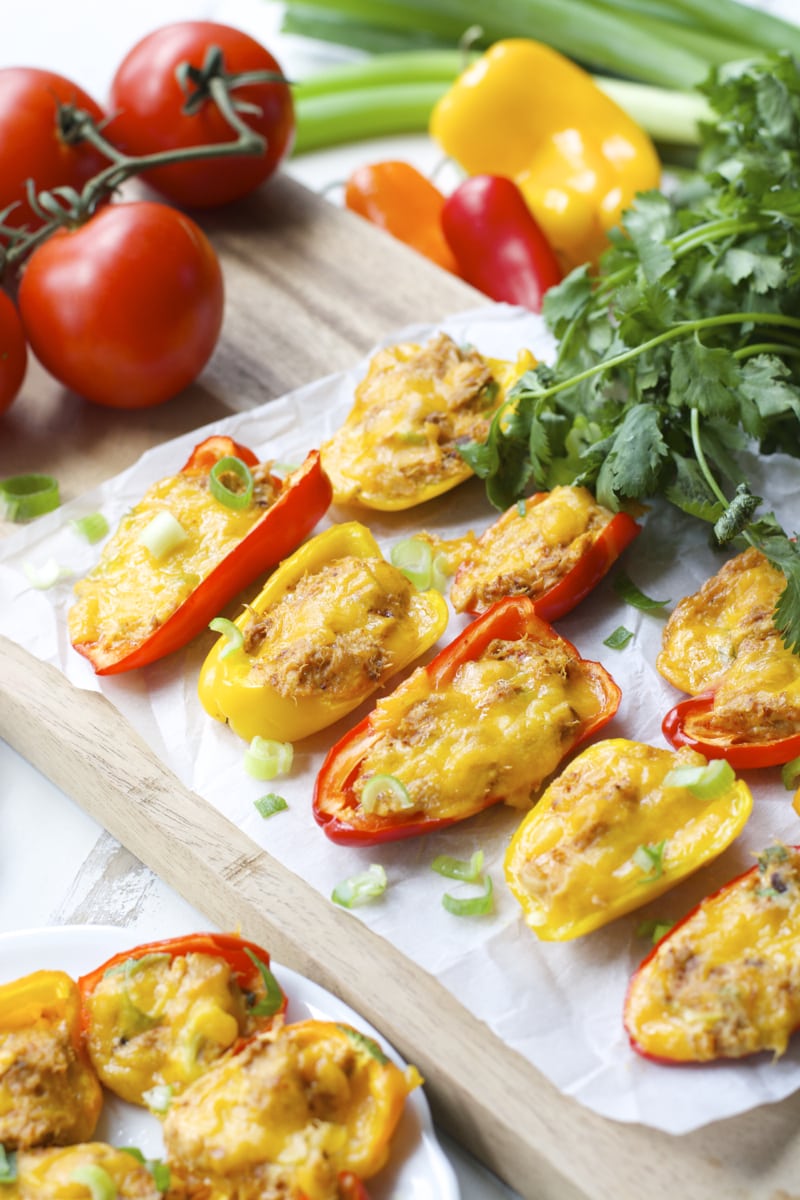 I have always been a big tuna fan. Actually one of my favorite meals growing up was a tuna wrap. Just a tortilla, tuna, and shredded cheese. Simple and delicious! But as I have gotten older and my appreciation for food has changed I need a little something more than the basics.
These Chipotle Tuna Stuffed Sweet Peppers are super easy to throw together. Just a few basic ingredients for a quick lunch or a light dinner. The Chipotle Tuna isn't really spicy, but it has a great smokey flavor with a hint of heat that is perfectly balanced with the sweet peppers.
How do you make stuffed sweet peppers?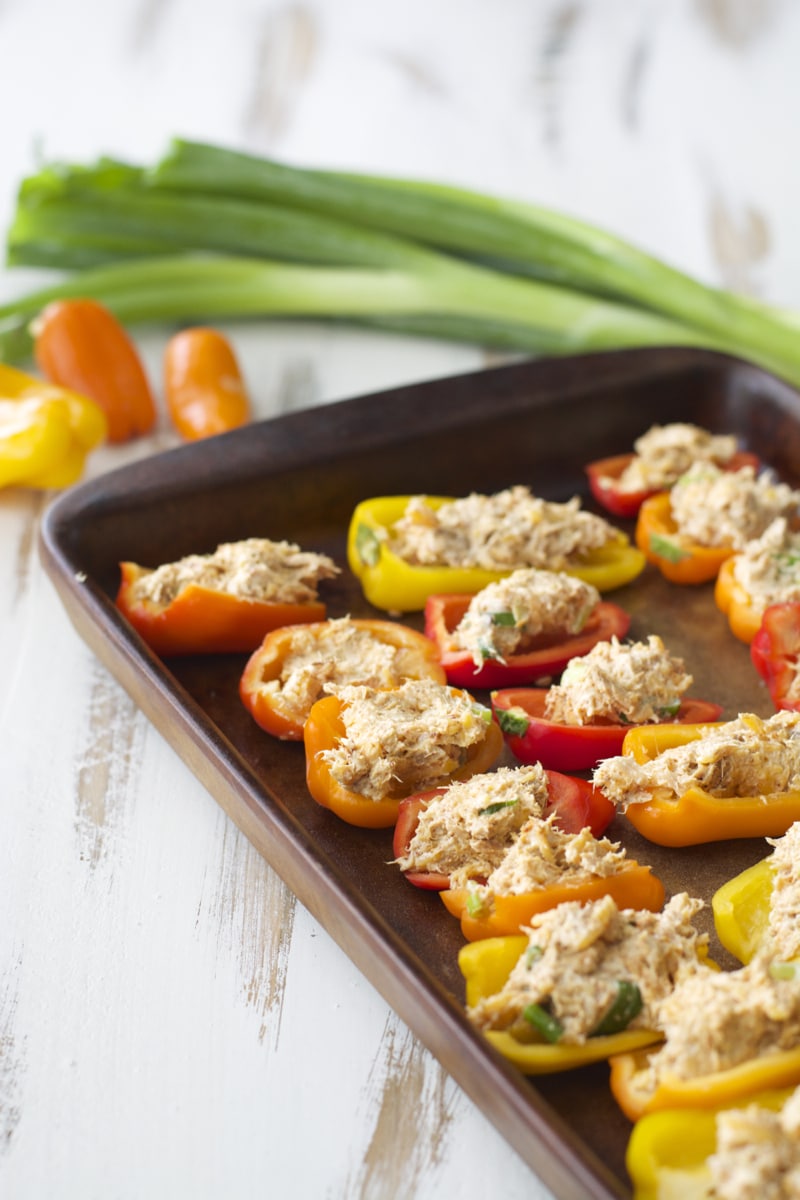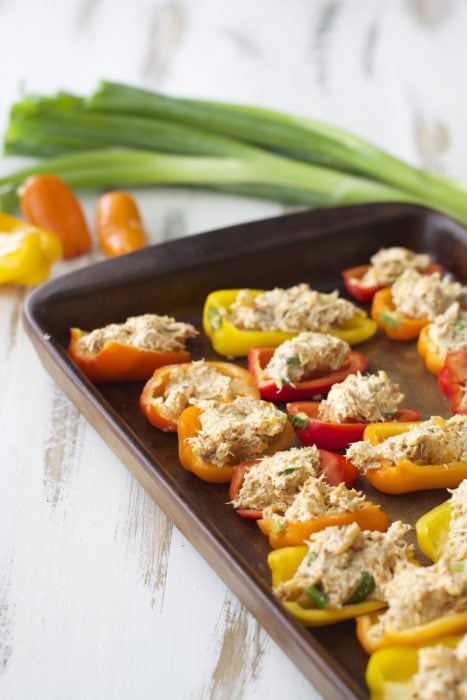 Slice your peppers in half and remove any seeds. Place your peppers in a single layer on a nice big baking sheet. In a mixing bowl combined the drained Chipotle Tuna, cream cheese, spices, green onions and cheddar and mix well. Place a spoonful of the mixture in each sweet pepper and top with a little extra shredded cheddar.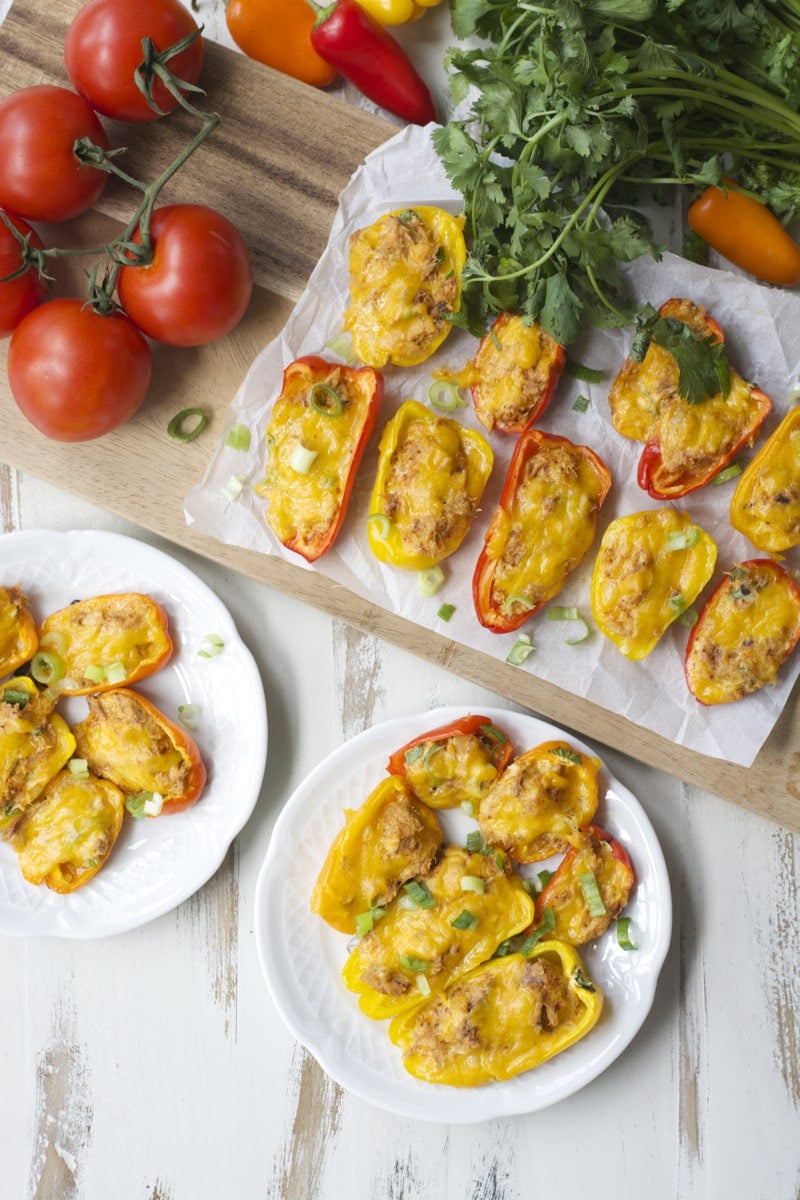 Pop those babies in the oven until the cheese is nice and bubbly. Top with green onions, cilantro, some sliced avocados or tomatoes for a simple, delicious dinner!