This Citrus Vanilla Coffee Cake is perfect for Spring brunch! Soft and fluffy orange coffee cake is packed with creamy Vanilla Almondmilk and a layer of crushed pineapple and vanilla bean!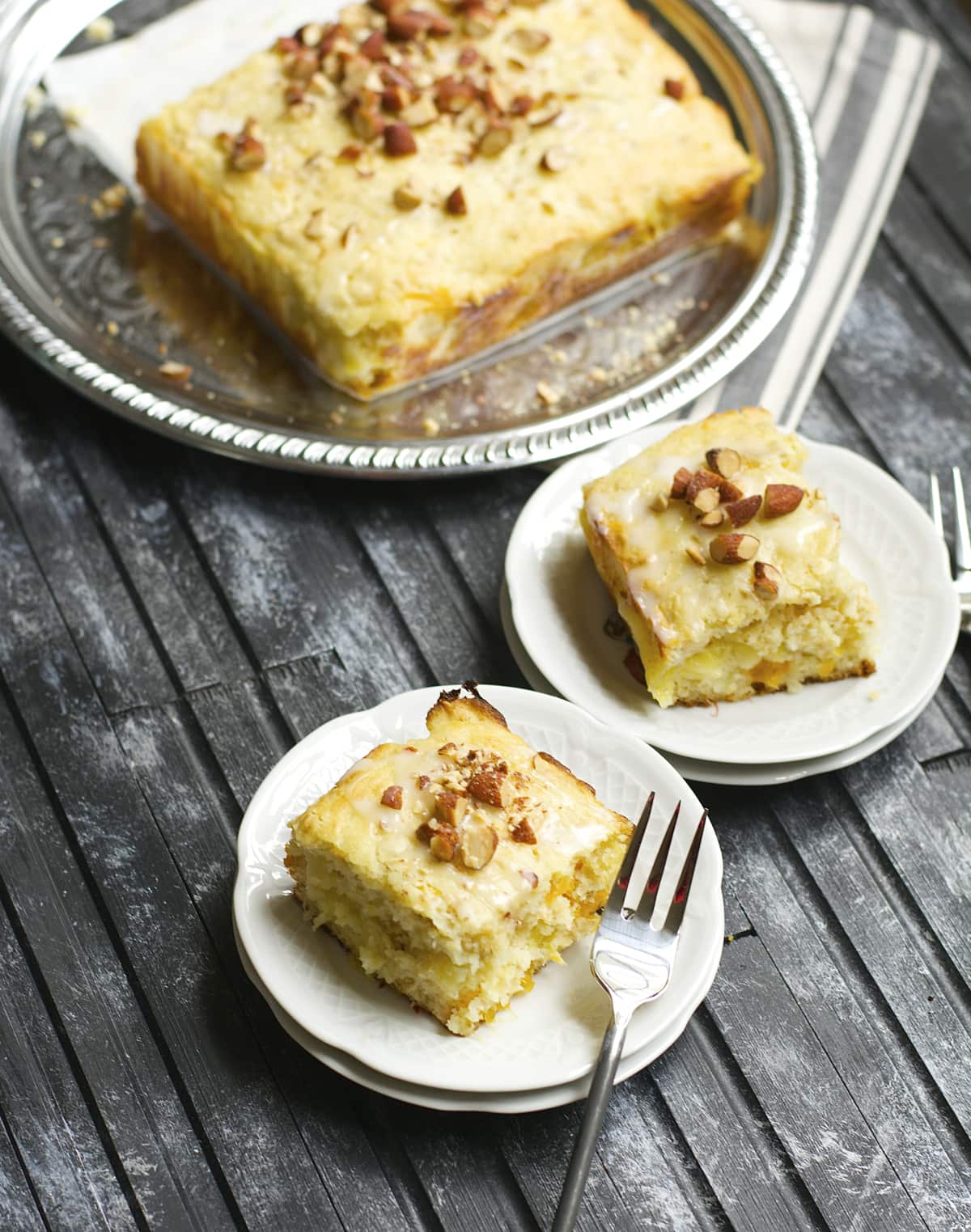 Growing up every single Sunday I ate brownies for breakfast. My Mother made a 9×13 pan full of brownies with dark chocolate chips, half the pan with pecans, half the pan without. It was as predictable as the tide. If it was Sunday, my Mom was making brownies. It all started because I am the oldest of four kids and I grew up on a farm. According to my Mom the only way to get all the animals fed, kids bathed and dressed and to church on time was to ensure breakfast wouldn't be a battle and it would be eaten quickly. Enter brownies.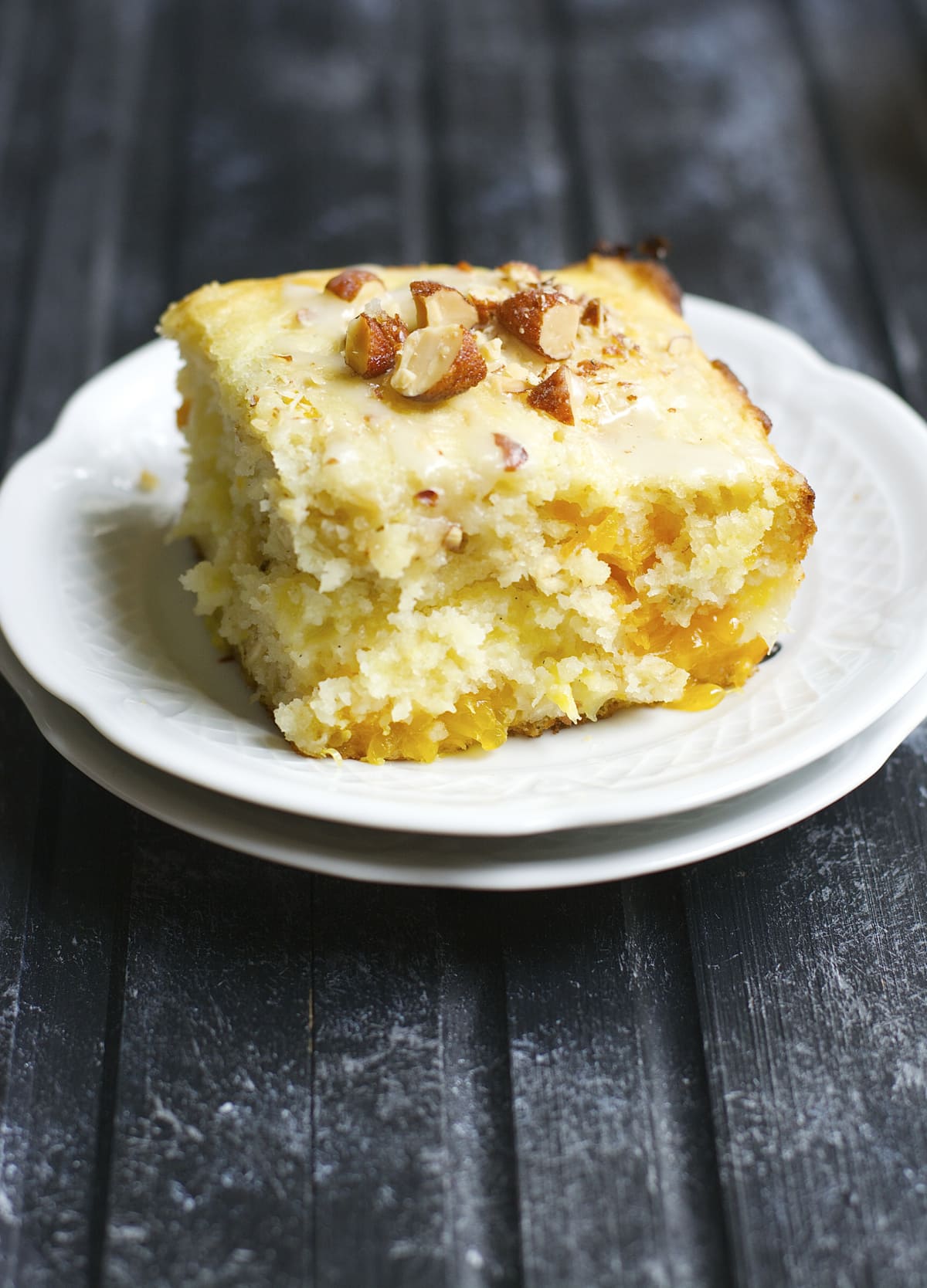 I never questioned it, I thought everyone ate brownies for breakfast before church. I was actually in college before it registered that brownies were not a proper breakfast food. But really, how are brownies that different from cinnamon rolls, donuts, etc. I think they can all be grouped into the same category!
This Citrus Vanilla Coffee Cake can be grouped in that category, it is one of those wonderfully sweet and decadent breakfast cakes that is perfect with a cup of coffee! The sweet and fluffy cake layer is packed with mandarin oranges and unsweetened Vanilla Almondmilk. I use Blue Diamond Almond Breeze Almondmilk to make it ultra rich and creamy. It makes this a great brunch dish for those that are dairy free! To make this something really special with pack a nice layer of crushed pineapple and vanilla bean in between the orange cake. It is the perfect mixture of all things citrus! Then to top it all off I add a creamy orange glaze with chopped almonds.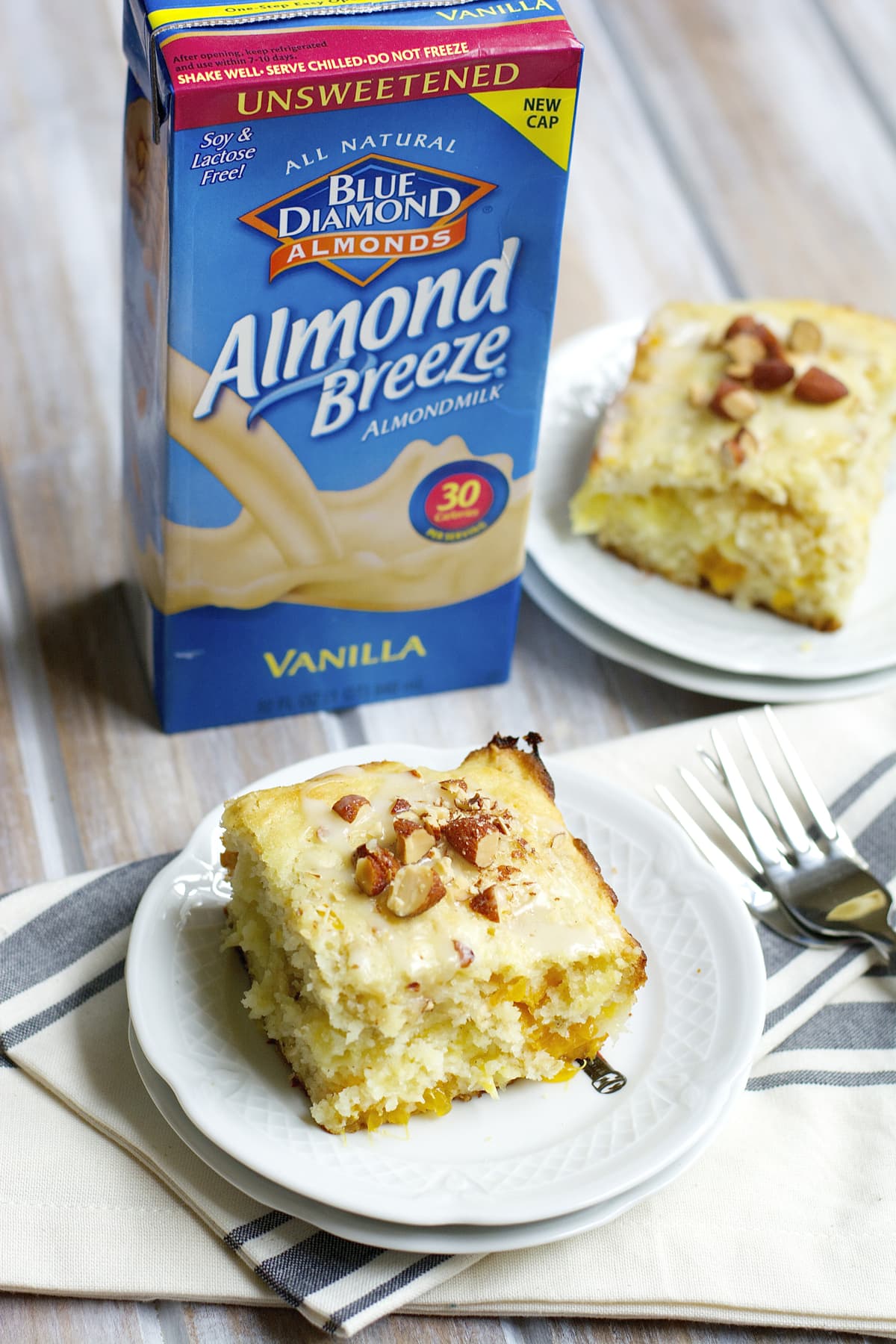 This is the perfect way to enjoy a nice Spring brunch, or you know just because!
This post is sponsored by Blue Diamond Almond Breeze Almondmilk. Thank you for supporting brands that support Maebells!
Other Easy Recipes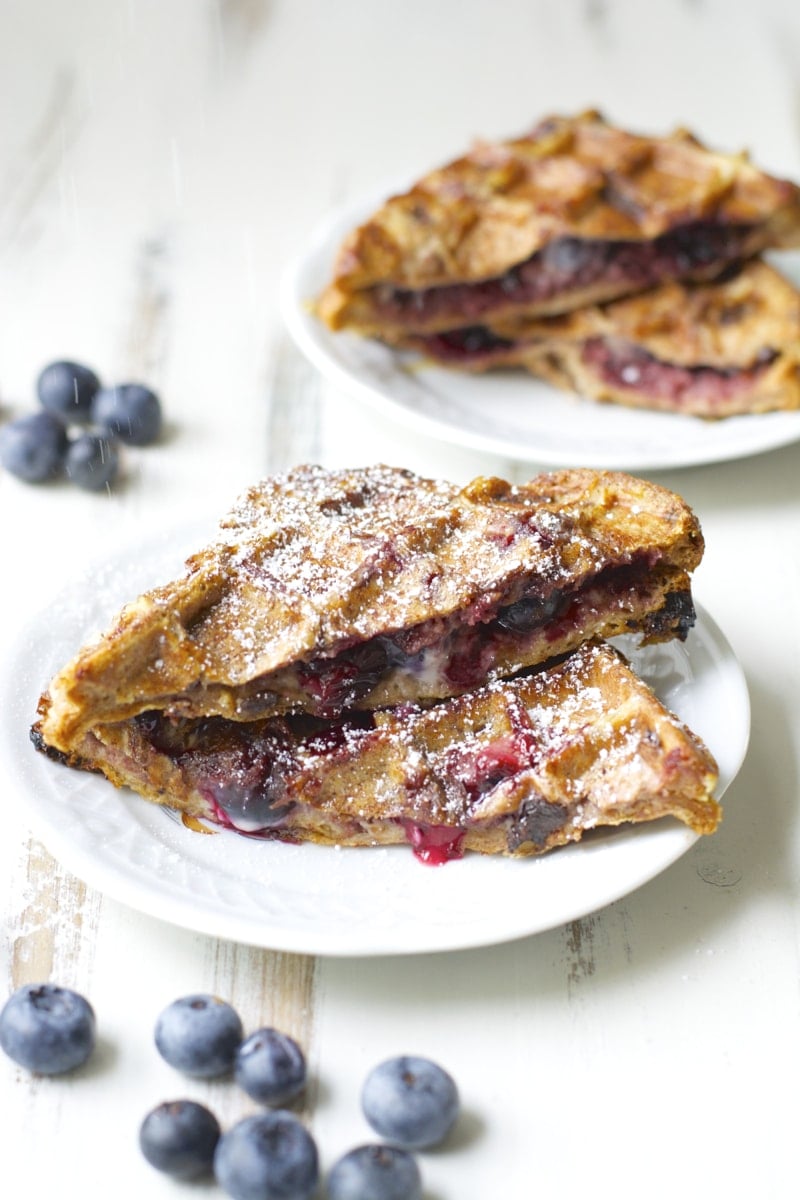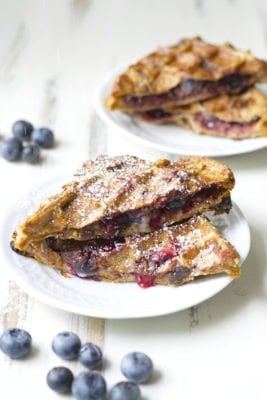 Blueberry Cheesecake Stuffed French Toast Waffles