Soft and fluffy gluten free Banana Buttermilk Pancakes are the ultimate weekend breakfast!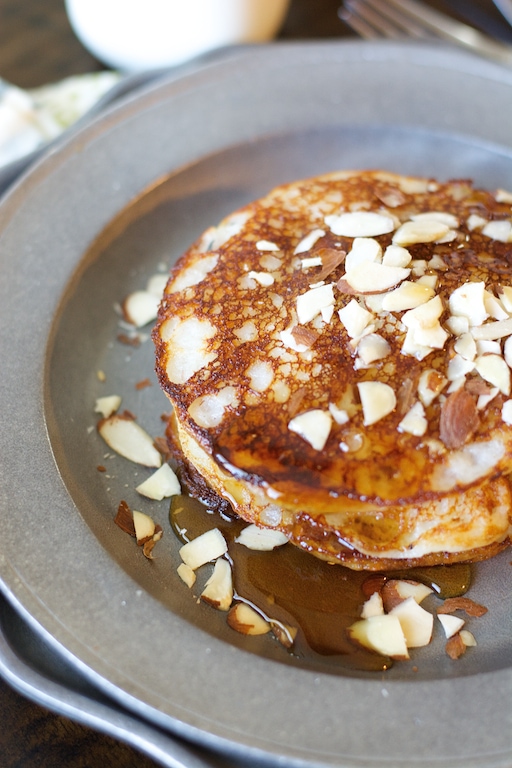 Mr. Maebell and I don't get very many weekends together. I work a from home, and his varies from week to week, so when the stars align and we do get a Saturday or Sunday off together it is a big deal. Last weekend happened to be one of those weeks. I made Banana Buttermilk Pancakes that were to die for. They were loaded with sweet banana flavor with a little hint of tanginess from the buttermilk and they were perfectly light and fluffy! They were actually so good I made them again for dinner one night!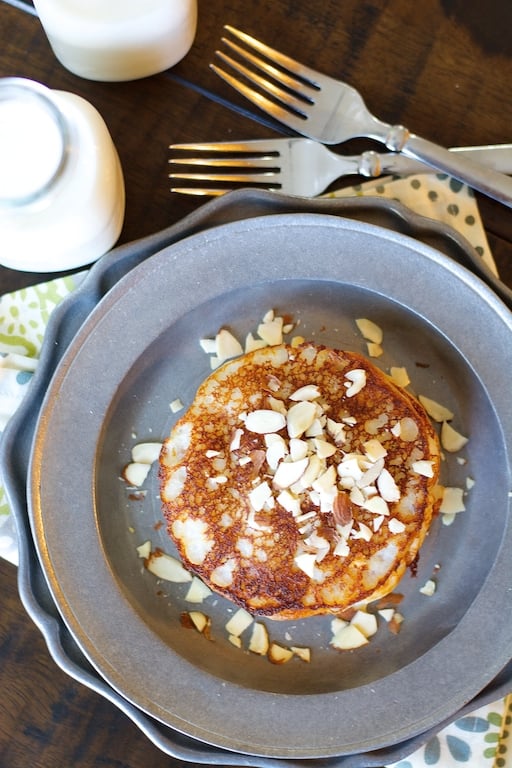 The ingredients are super simple,  and you probably already have most of it on hand except for two ingredients you really can't sub anything else for. Those are two brown bananas (the browner the better) and buttermilk! I used to completely disregard when a recipe called for buttermilk because why would I buy an extra jug of milk when I have regular milk at home? The answer is simple, because buttermilk makes it better. These pancakes came out light and fluffy with an awesome flavor and texture. There is really no comparison to using regular milk.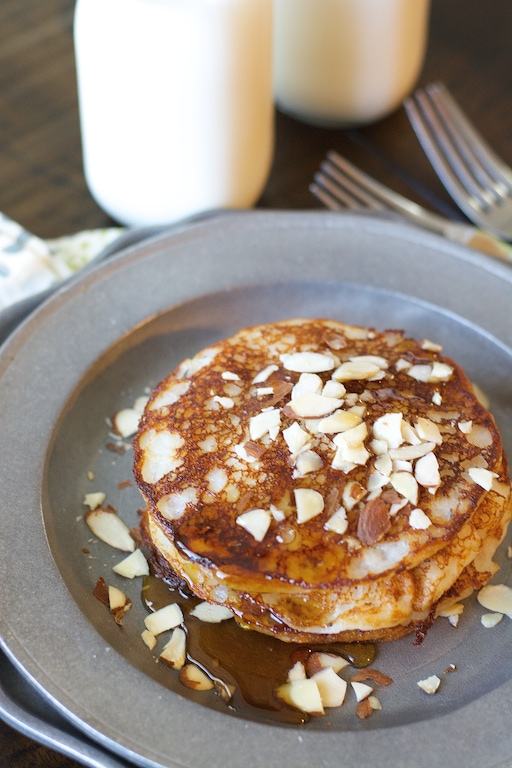 And just in case you aren't sure what else to do with the rest of the buttermilk you can make these biscuits, these crazy good chicken tenders or of course, more pancakes!
For More Easy Recipes Follow Me on Pinterest!
You May Also Like: