This Sunshine Shake is the perfect five ingredient breakfast smoothie that tastes just like an orange creamsicle!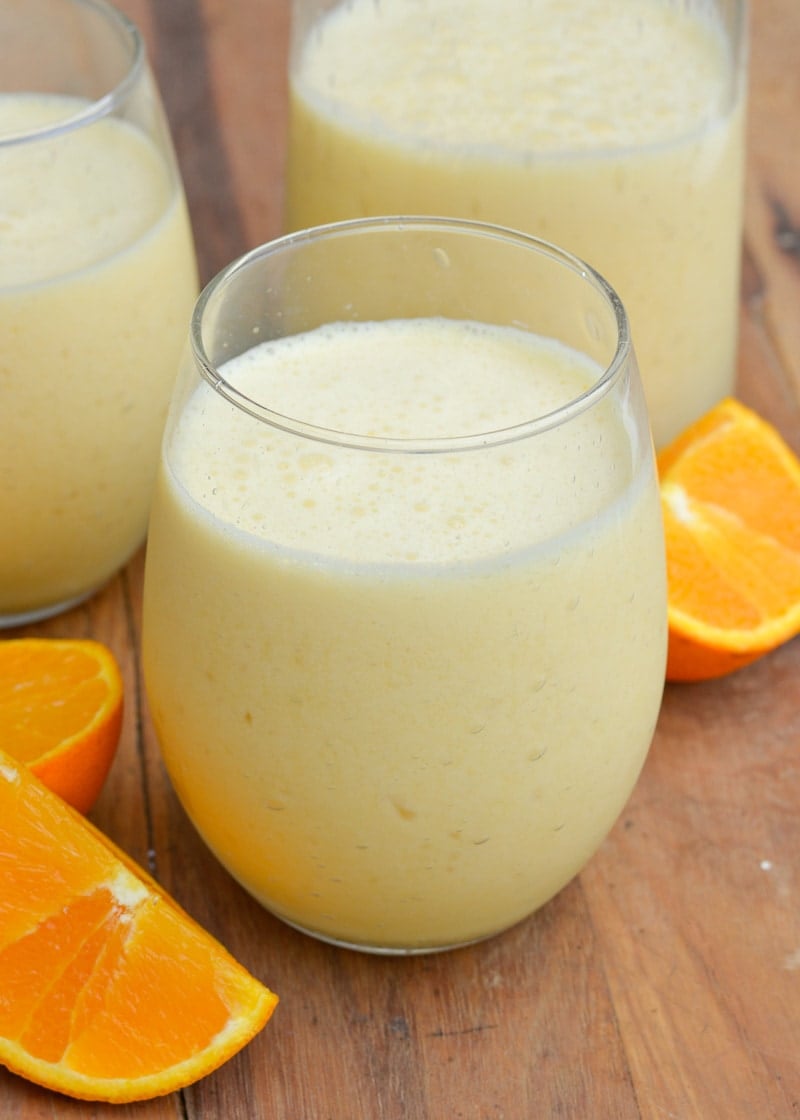 This little beauty is an all time favorite. Growing up, it wasn't a real breakfast unless a pitcher full of Sunshine Shake was passed around the table. You just had to be sure you poured your glass before my brother got to it, once he got a hold of it you were out of luck.
I have no idea where my Mom found this recipe but she has been making it for as long as I can remember. It tastes just like an orange creamsicle and is a major crowd pleaser!
Ingredients in Sunshine Shake
Frozen Orange Juice Concentrate: frozen, but thawed just enough to remove from the container.
Milk: regular, almond or oat milk all work in this recipe.
Vanilla extract
Water and Ice Cubes
You will also need a good blender for this recipe. This makes an entire pitcherful so you will need a regular, large blender pitcher.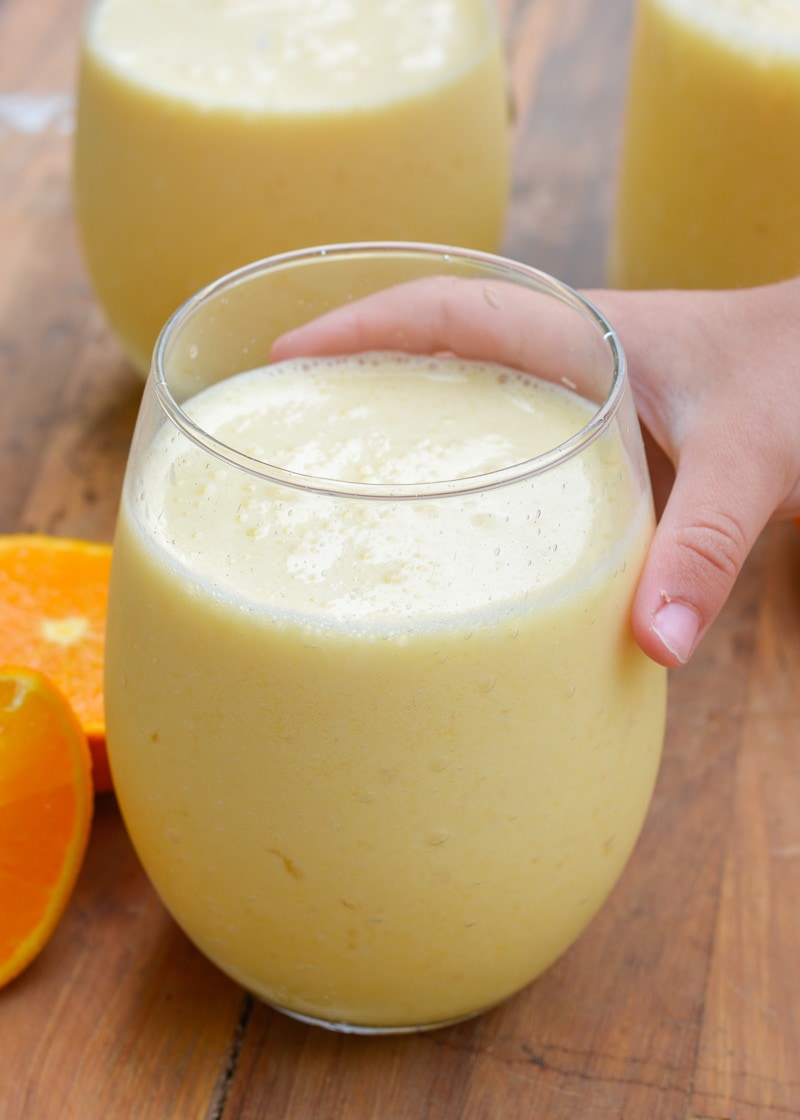 How do I make a Creamsicle Smoothie?
This recipe is incredibly simple! There is no prep work required. You just need to follow two steps!
Combine the frozen orange juice concentrate, milk, vanilla extract, water and ice.
Blend at least 60 seconds until completely smooth.
Can this be made in advance?
Due to the ice this is best made fresh. If you need to make this in advance you can blend the orange juice concentrate, milk, water and vanilla extract and serve over ice. However, it has the best flavor and consistency when made as the recipe is directed.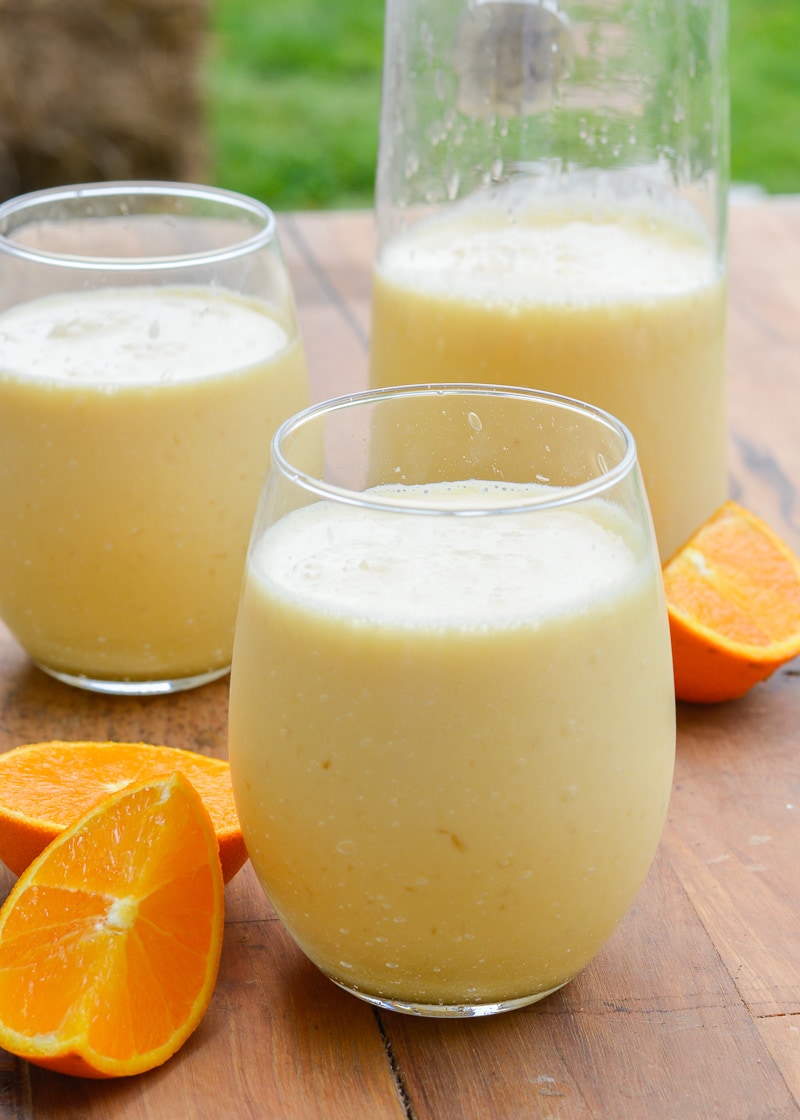 Easy Breakfast Recipes
This Sunshine Shake is the perfect companion to any breakfast dish! We especially love this with Steak and Eggs or a hearty quiche! Some other ideas include:
Other Drink Recipes