This…this little beauty is an all time favorite.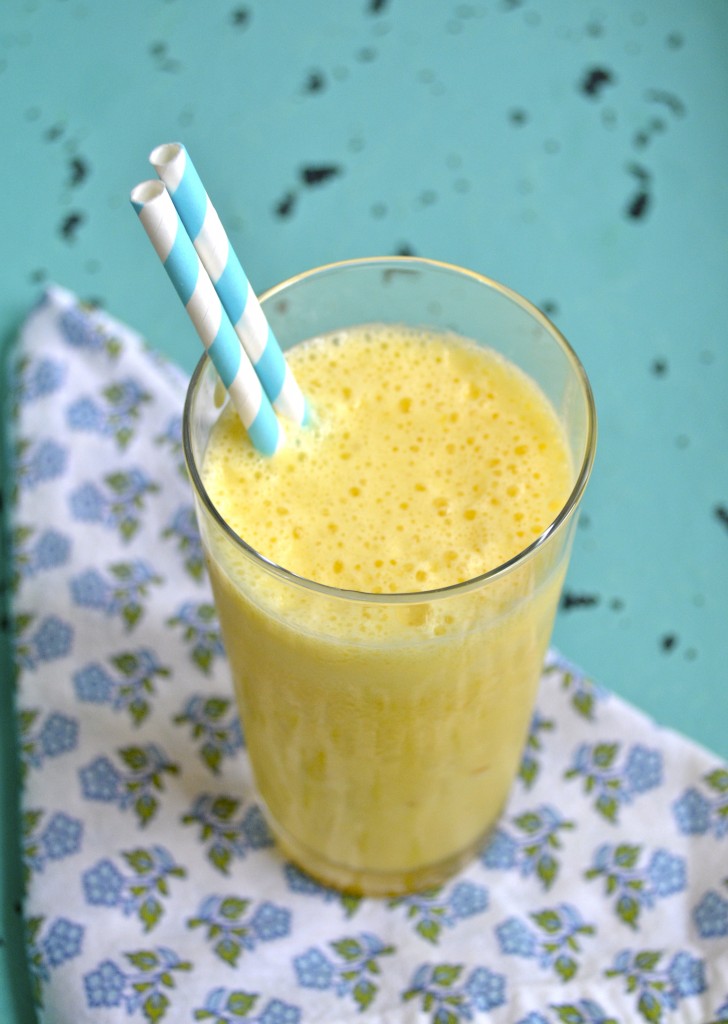 Growing up, it wasn't a real breakfast unless a pitcher full of Sunshine Shake was passed around the table. You just had to be sure you poured your glass before my brother got to it, once he got a hold of it you were out of luck.
I have no idea where my Mom found this recipe but she has been making it for as long as I can remember. It tastes just like an orange cream-sickle and only has a handful of ingredients you probably already have on hand. Just grab a can of frozen orange juice concentrate, add some milk, water, ice and a little bit of vanilla give it a whirl in the blender and you have something magical on your hands.
This is the perfect addition to your breakfast table to help round out the meal. Speaking of breakfast, here are some of our favorites to enjoy with Sunshine Shake!
These Spicy Sausage Balls are great. They have cream cheese blended in so they are super moist. We love them with honey mustard!
Or how can you go wrong with a big plate of steak and eggs! Perfectly toasted bread topped with a heaping pile of pan seared steak covered with a fried egg! Perfection!
This overnight casserole not only tastes amazing because it is loaded with peppers, onions, cheese, tortillas, and green chilies but allows you to do all the prep work the night before! Just pop this baby in the oven for a fuss free morning.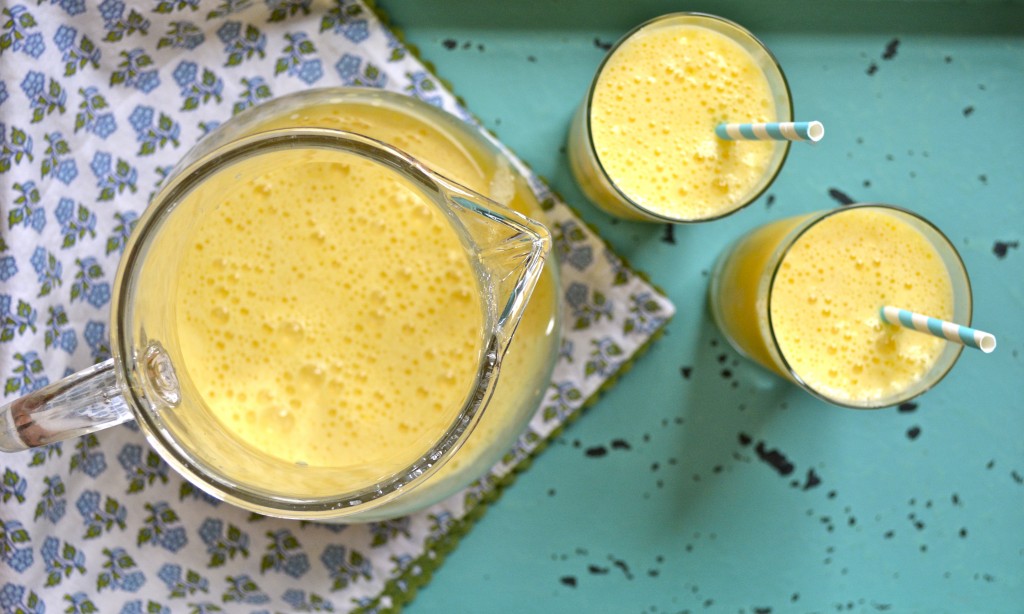 There you have it, the perfect breakfast drink and a couple of my favorites. After all, breakfast is the most important meal of the day!