Dark Chocolate Peppermint Ice Cream, no ice cream maker needed! Super easy!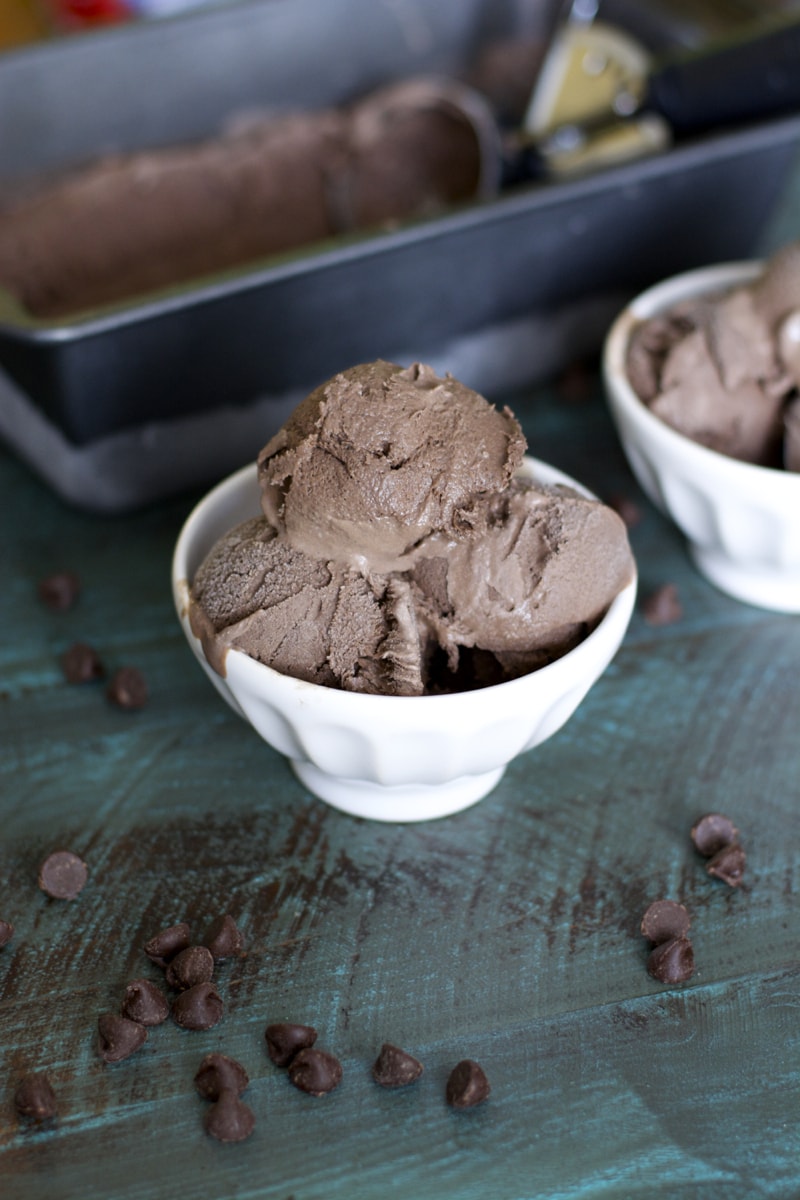 Sometimes, you just need chocolate. Lots of chocolate, to be exact.
That is exactly the situation I found myself in a few weekends ago, I wanted something sweet. And none of that this-is-actually-good-for-you-healthy-snacking-kind-of-sweet, I wanted the I-am-going-to-have-to-go-run-that-off-kind-of-sweet. The problem is, I don't keep the good kind of sweets in our house. We never have cookies, cakes, pies, or ice cream just lying around. Those things are usually only for really special occasions, but my craving could not be denied.
I scoured the cabinets and decided to make ice cream, but an easy ice cream. I had no intentions of dragging the ice cream maker out of the attic, so I grabbed a couple ingredients and got to work.
I could have just gone with a rich dark chocolate ice cream, but I decided to go all out and add peppermint too.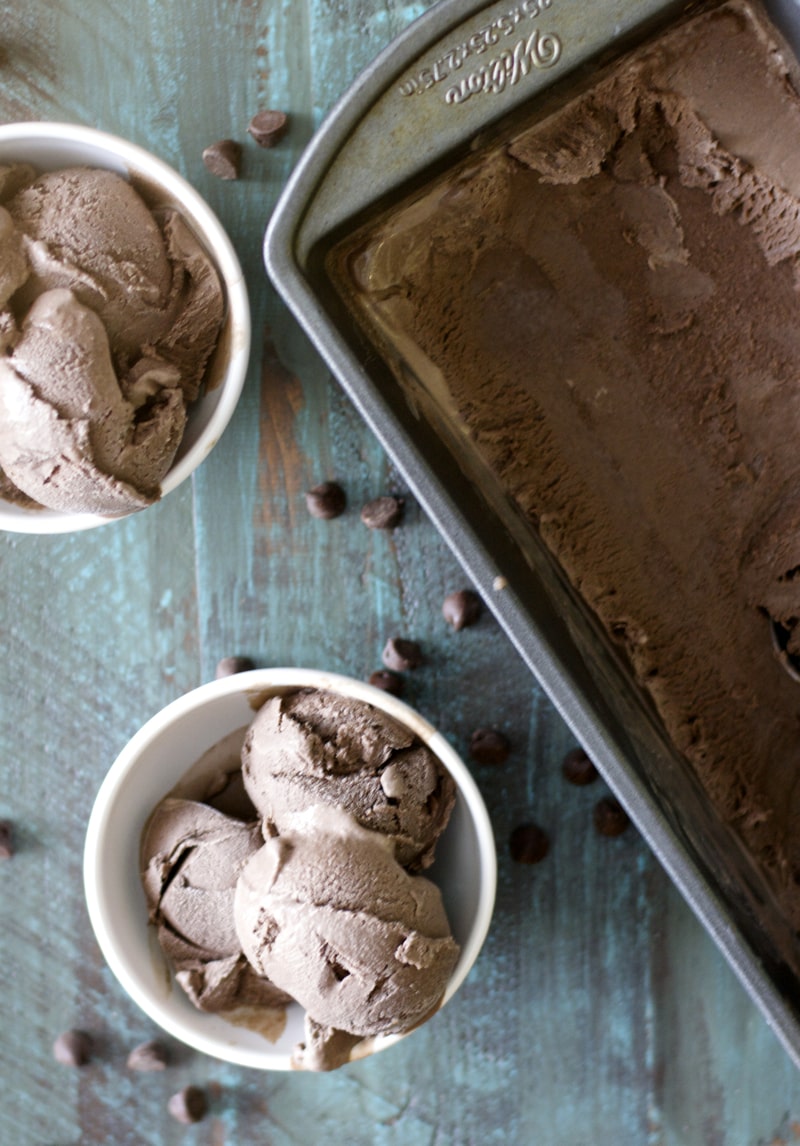 So I combined one can of sweetened and condensed milk with some milk, heavy cream, cocoa powder, and few drops of peppermint essential oil right in a blender. I blended the mixture until it was totally combined and then poured it right into a loaf pan, then placed the pan in the freezer.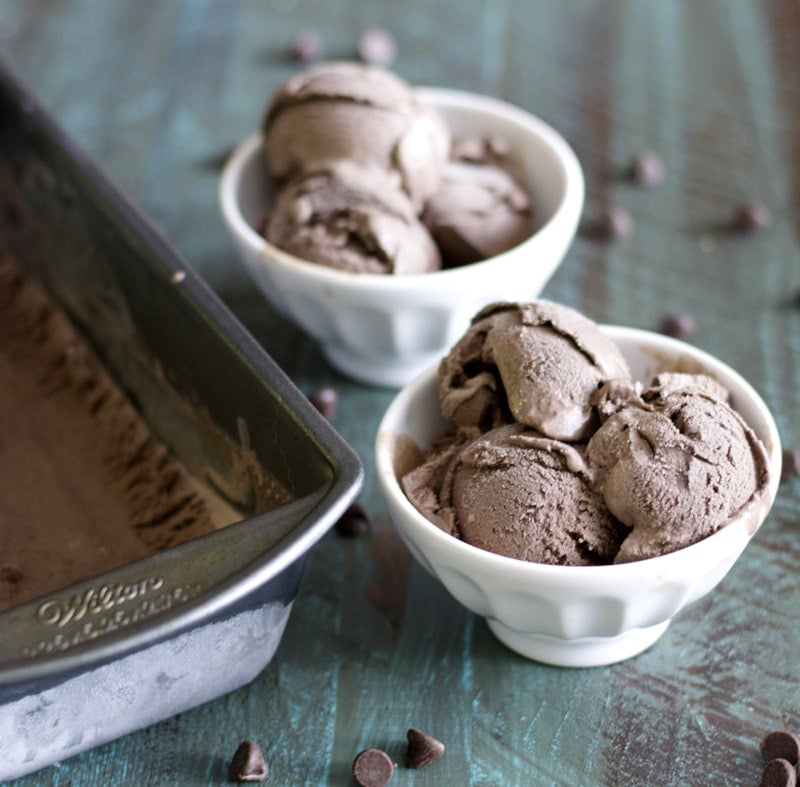 Do you want to know what the best part is? No ice cream maker! Just a blender and freezer is all you need for this super easy ice cream!