It is hot.
Like hot hot hot.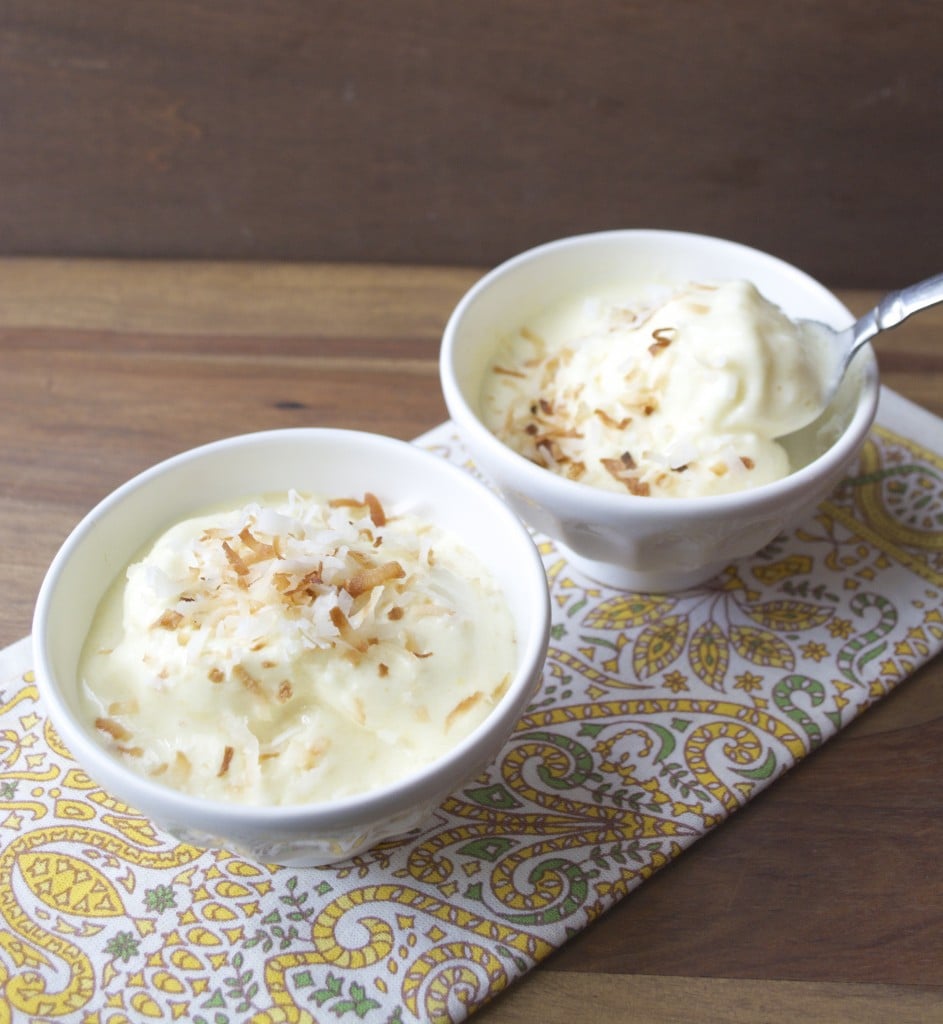 Sunday afternoon I went to run a few errands and ended up cutting the day short because it was totally miserable outside. Make up was melting right off my face, and my car felt like it was a million degrees every time I turned it on. No thank you. I would rather do all my shopping online than deal with a heat index of 104!
I walked right into the house ready to make a smoothie but ended up making this Pina Colada Soft Serve by mistake.
Talk about a happy accident.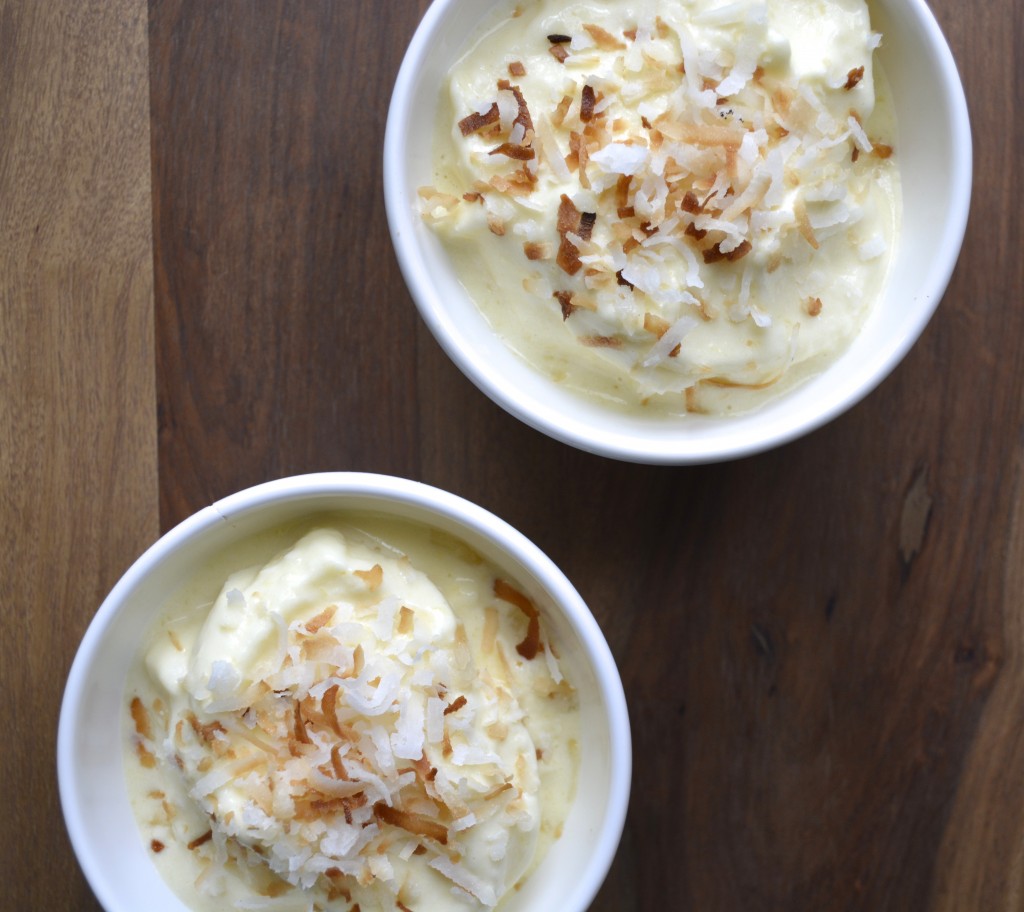 This has the perfect soft serve consistency and it was loaded with pineapple and coconut flavor. Just the refreshing mid afternoon pick me up I needed! I topped the soft serve with toasted coconut which added a whole lot of flavor and a little bit of crunch.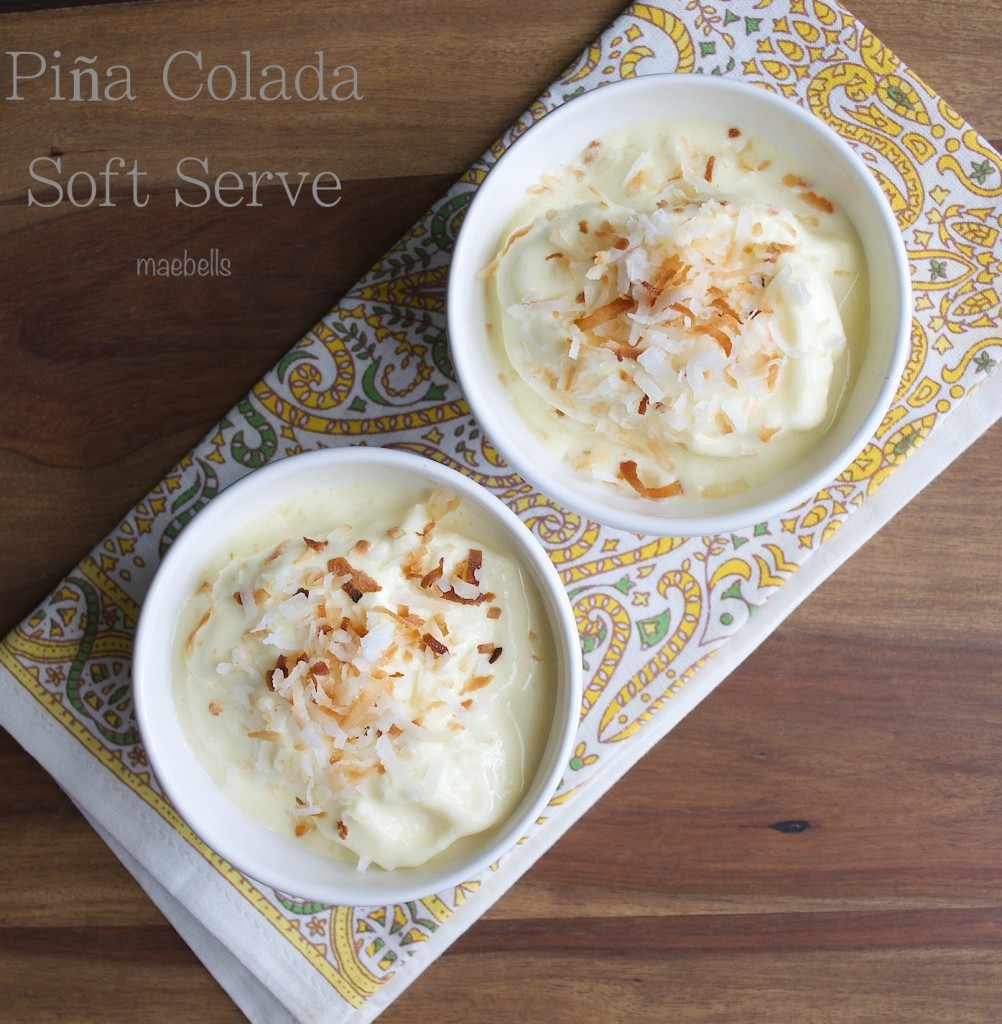 This makes the perfect snack size for two people or one super hungry person who needs to cool off! (um, yeah I ate both bowls)
What are you waiting for? You're only five ingredients and 30 seconds away from tropical bliss!