This week's Easy Keto Meal Plan includes 5 easy low-carb dinner as well as a keto-friendly breakfast you can meal prep. I've included net carb counts, serving amounts, and a printable shopping list!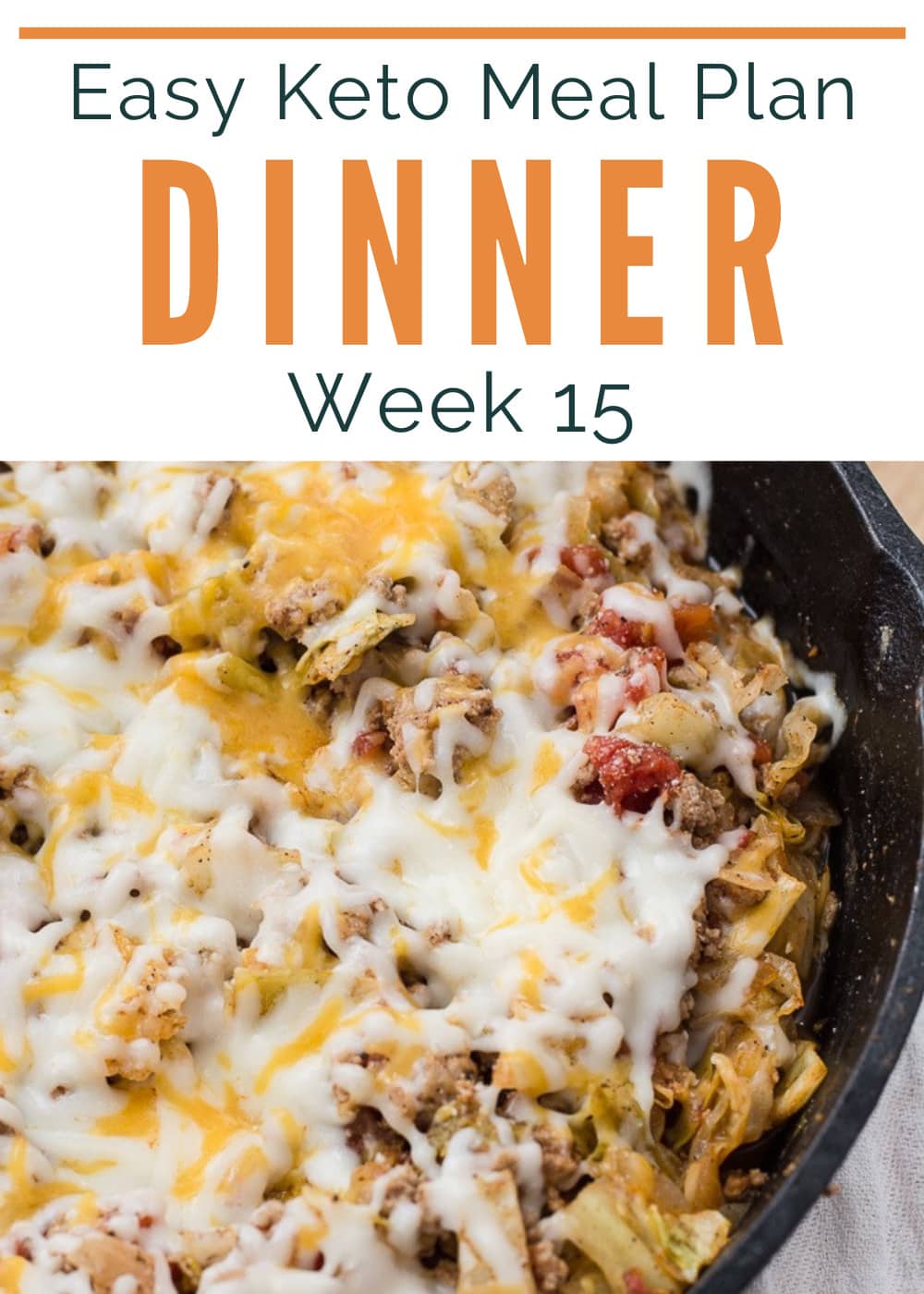 Welcome to the 15th week of Easy Keto Meal Planning! This guide is complete with net carb counts and a printable shopping list.
This week we have a delicious Keto Cabbage Casserole, Spinach Artichoke Stuffed Chicken, Cheesy Smoked Sausage Soup, One Pan Mushroom Chicken Skillet, and Parmesan Halibut with Air Fryer Broccoli!
Because I know you also need something to energize you throughout your day, I also included an easy breakfast that can be meal prepped (store in the fridge or freezer)–Ham & Cheese Chaffles!
If you're interested in voting for one of next week's dishes, check out our IG stories or Facebook on Mondays!
I want to take the stress out of keto meal planning, so I'm sticking with simple, delicious recipes that don't require ingredients that are difficult to find. Most of these recipes are one pan meals that can be made in 30 minutes or less! This plan is made for people who love good food but can't devote a ton of time and energy into making difficult keto meals!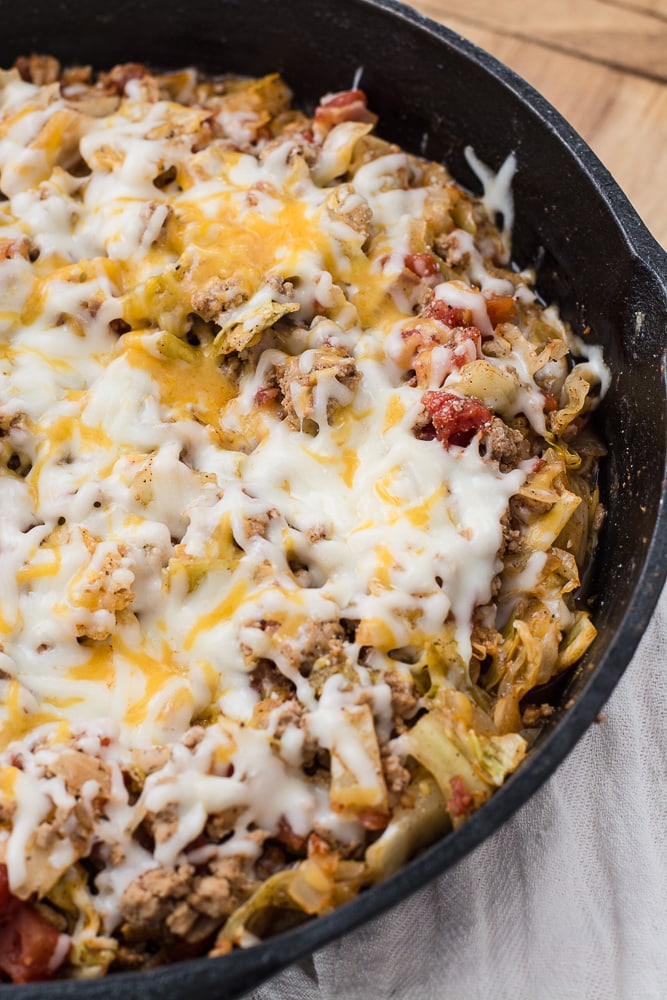 This delicious Keto Cabbage Casserole comes together in only 20 minutes in just one pan–Perfect for a Monday! At 7.4 net carbs per serving (and 6 servings total), this is an excellent option for lunch leftovers!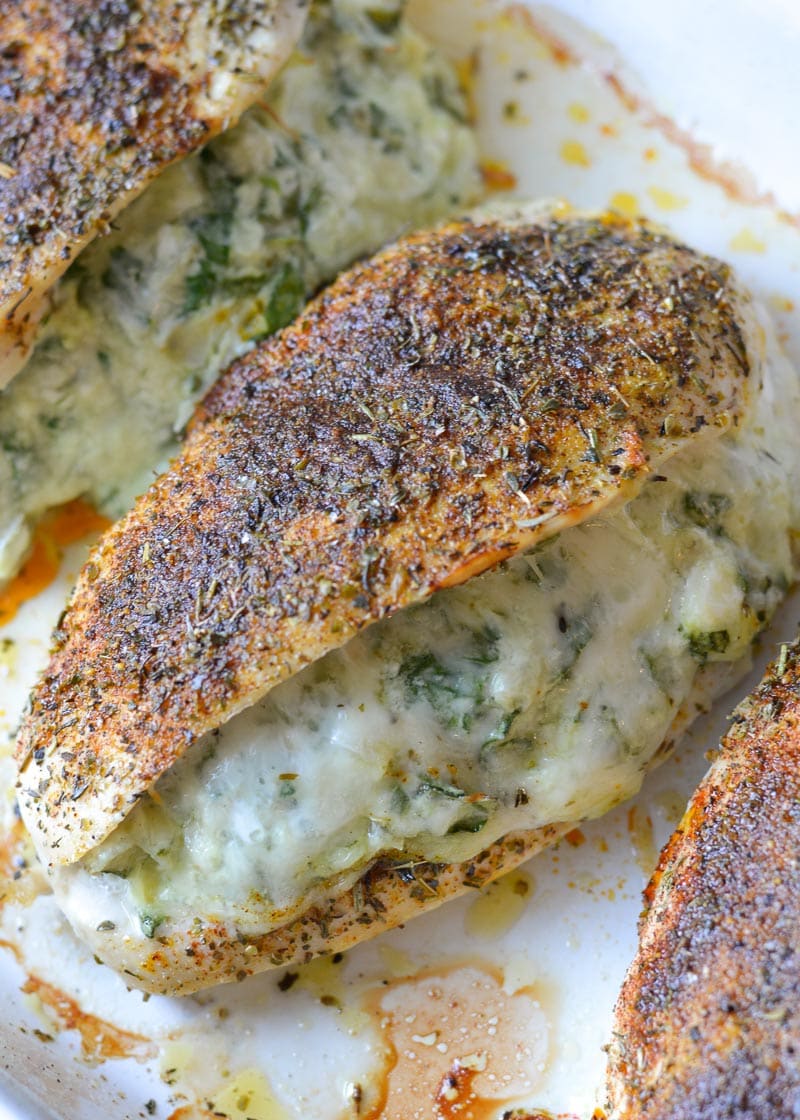 This Spinach Artichoke Stuffed Chicken only has 2.4 net carbs and won this week's poll by one vote! It's clear why–It's packed full of amazing flavor, only requires one pan to clean afterwards, and is ready in 30 minutes!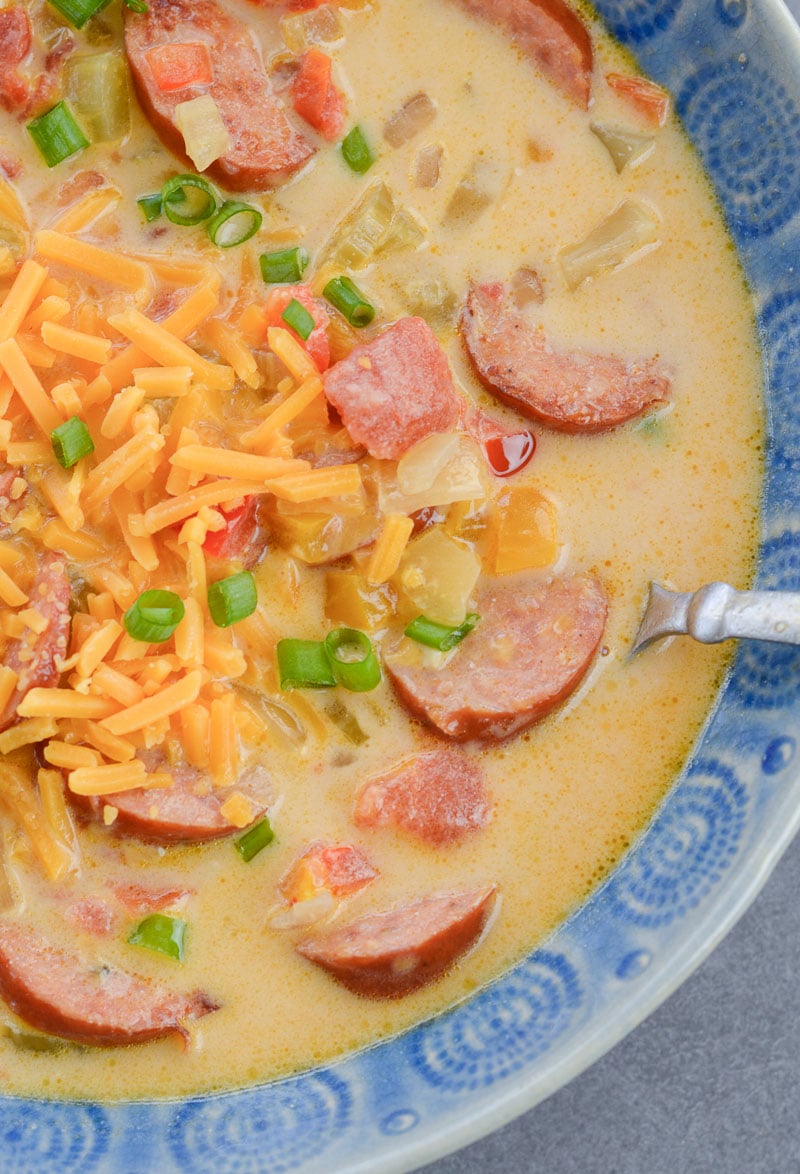 Keto-friendly Cheesy Smoked Sausage Soup tastes like it cooks all day but is ready in 40 minutes! With only 6.8 carbs per serving and a hearty, cheesy flavor, you're going to love the leftovers!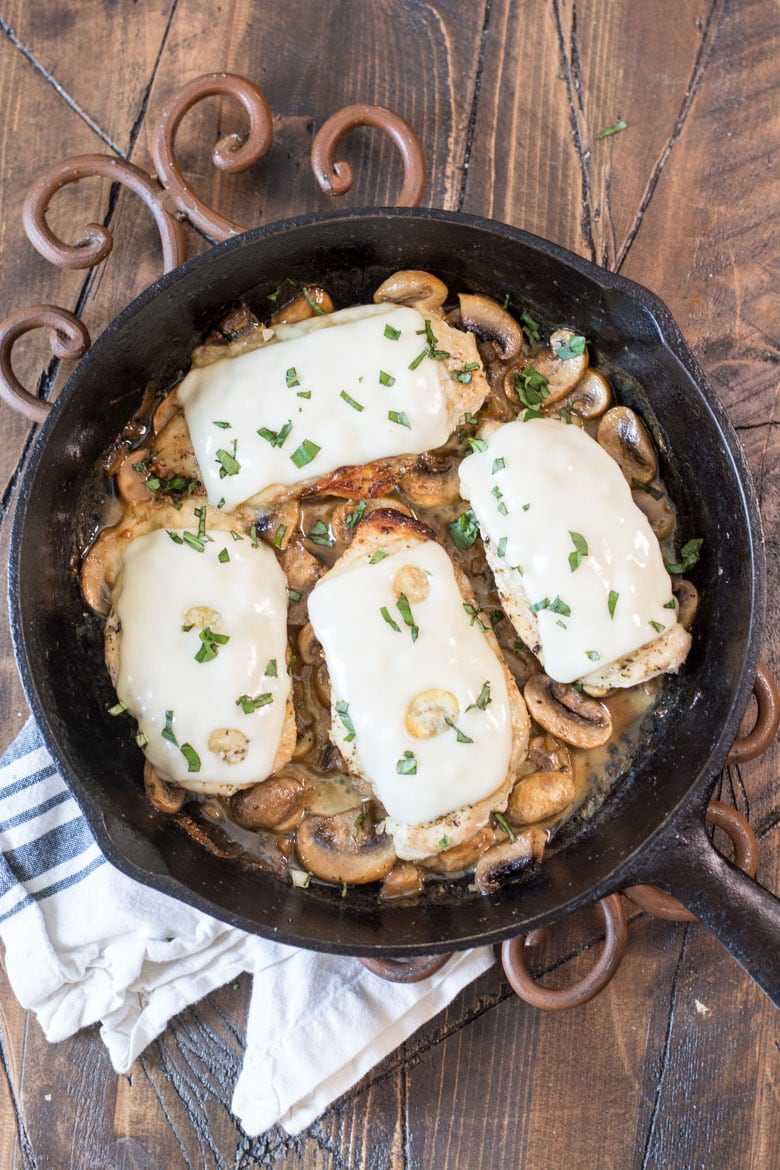 You'll love this One Pan Mushroom Chicken Skillet! Each serving is only 2.3 net carbs and is packed with luscious cream sauce and healthy mushrooms. Consider making extras of the sauce to top some zoodles for lunch!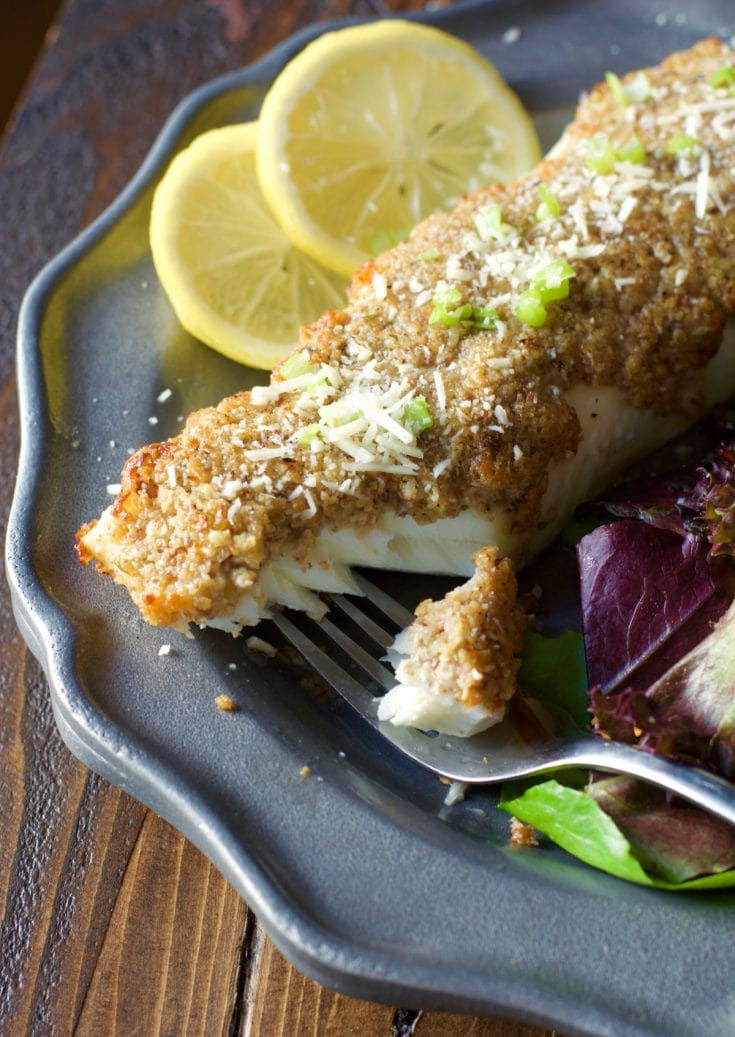 This crispy, flaky Parmesan Crusted Halibut is such a simple, light-yet-filling dinner! It comes together quickly in just 20 minutes and only has 3 net carbs each!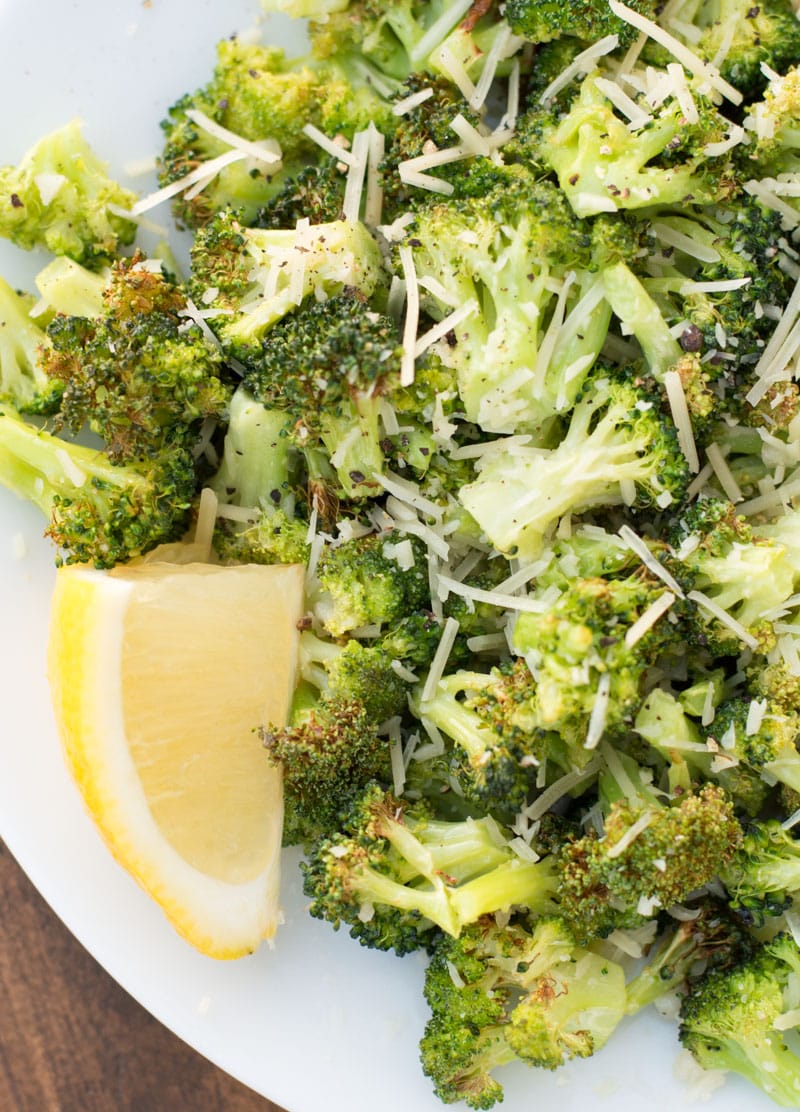 Air Fryer Broccoli is one of the best sides because it only requires a few ingredients, frees up the oven for the main dish, AND is ready in under 10 minutes! Only 3.1 net carbs per serving, so it's a great low-carb option to keep in mind!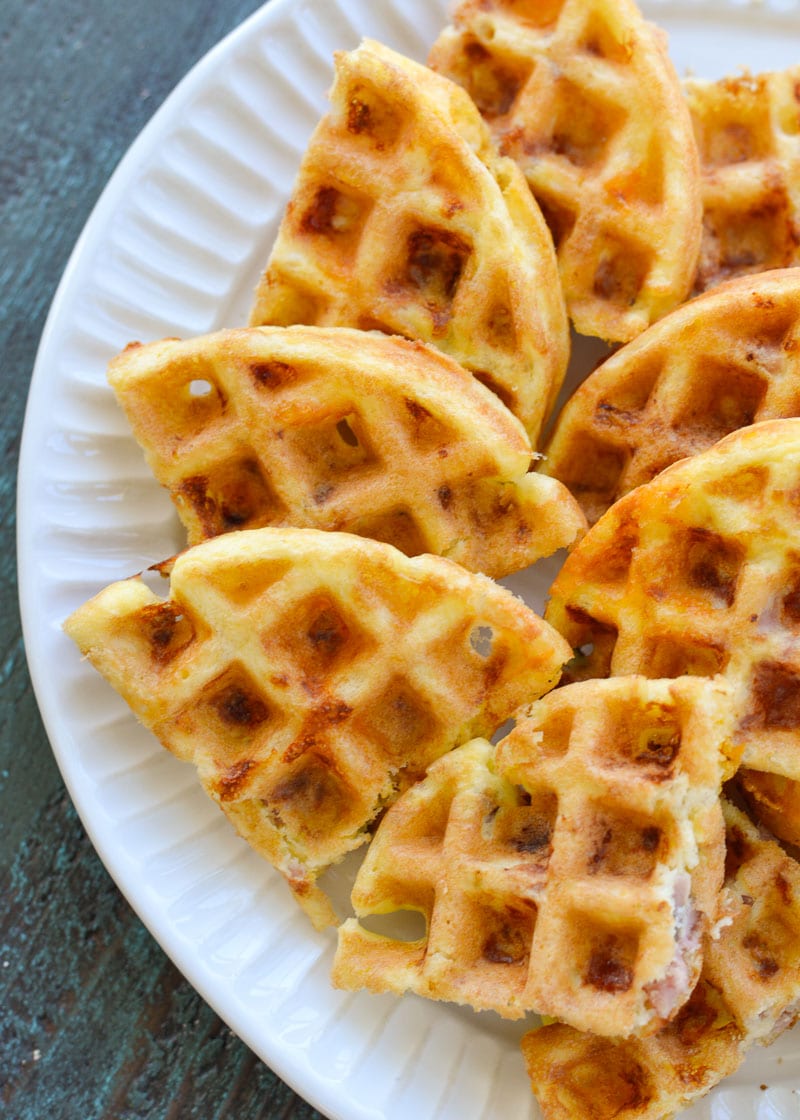 If your keto diet hasn't led you to chaffles, I'm happy to introduce you! A chaffle is a cheese-based waffle that features low-carb flour, egg, and cheese. These Ham and Cheese Chaffles are perfect for a grab-and-go breakfast or snack! This savory waffle is crispy on the outside, fluffy on the inside with only 1.2 net carbs each!