These Spicy Buffalo Chicken Puffs will be a new favorite! Soft, fluffy cheese puffs are packed with spicy Buffalo Chicken for the perfect Snack!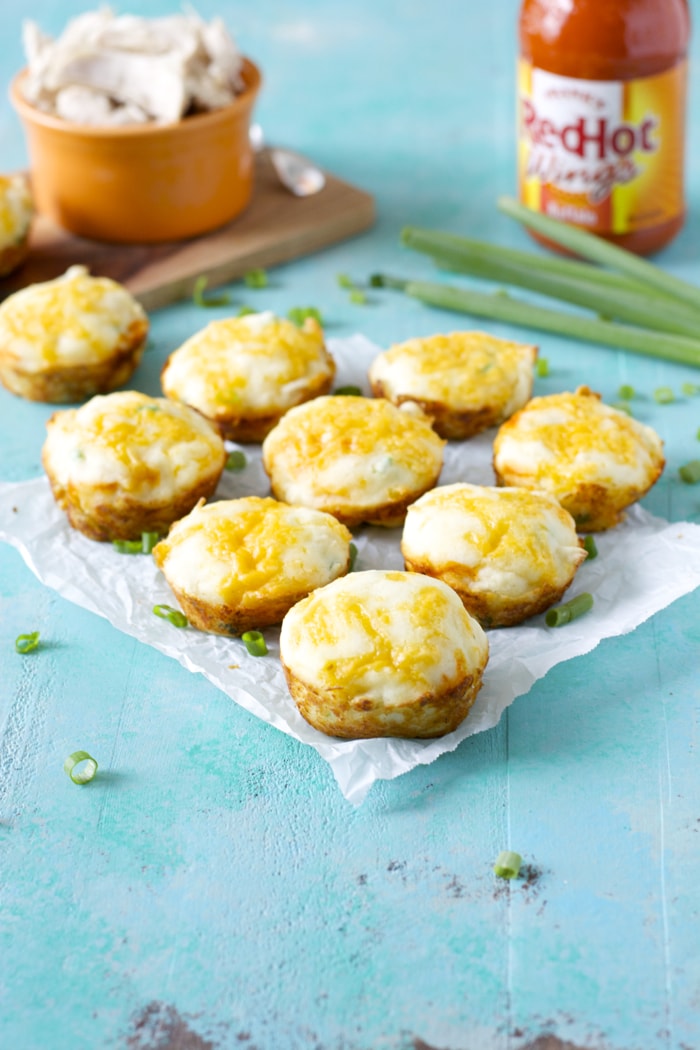 I am a Netflix binge watcher. I know it is a problem, but I don't seem to do anything about it. When Mr. Maebell isn't home and I am cooking, cleaning, or blogging my faithful iPad is always nearby. I BLEW through West Wing (twice) have watched every single Grey's known to man, and could probably quote the entire Friend's series.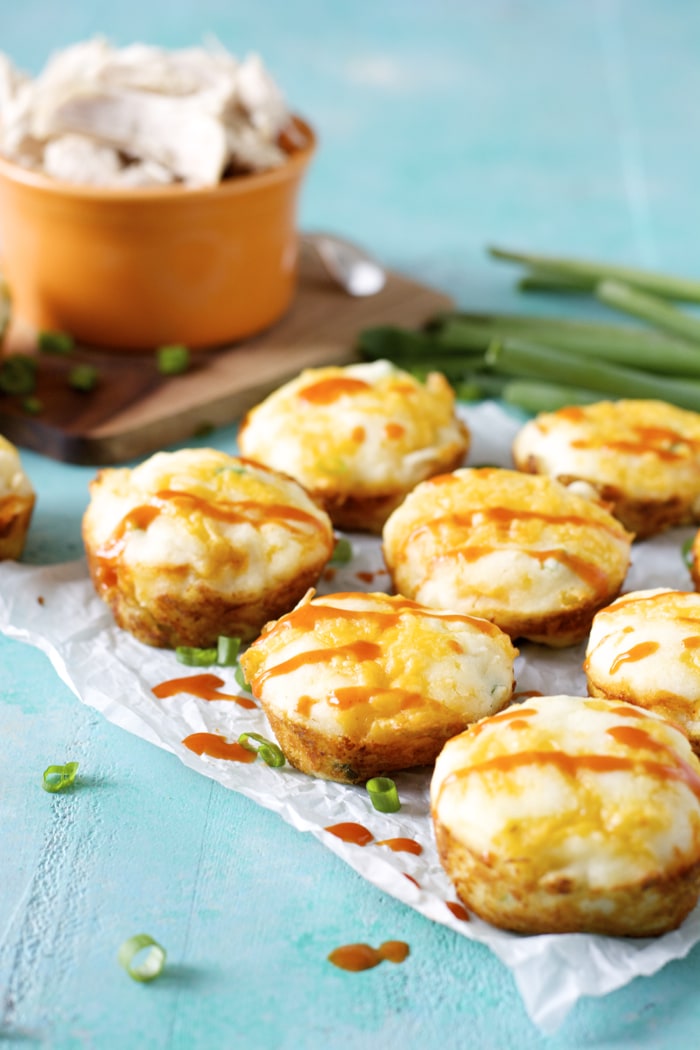 It's weird, I don't really watch much real-time TV. I think I have gotten spoiled and just can't bare to watch commercials. Sometimes I am not really watching whatever is on, but I need the background noise. You know, the dogs don't provide much quality conversation! Ha!
Well by accident I came across the HGTV shows on Netflix. Let me just tell you, game over!
I already have the DIY gene, remember the tile? I love the challenge of doing something all by yourself. Actually, my power tool selection is quite impressive. But, I have been able to set aside my DIY desire lately and these renovation shows have brought back my desire to knock down walls and rip up carpets (Been there. Done that.) When Mr. Maebell walked in and realized what I was watching he frantically ran over and paused it. His wide eyes stared at me as I smiled and said "so I have been thinking…"
"No way!" he said. "No more home improvement!"
To be fair, he is right, there is nothing left to do with this little house. But that doesn't mean I can't day dream, right?!
Since I can't use my creative energy to knock down walls and re-tile our bathroom floors I have decided to find other ways to use it. I had to settle on putting a new spin on our favorite puff recipe. This is my favorite go to recipe when we need a snack or easy lunch. It all started with these Pizza Puffs, then came Country Ham and Jalapeño Puffs and Ham and Swiss Puffs.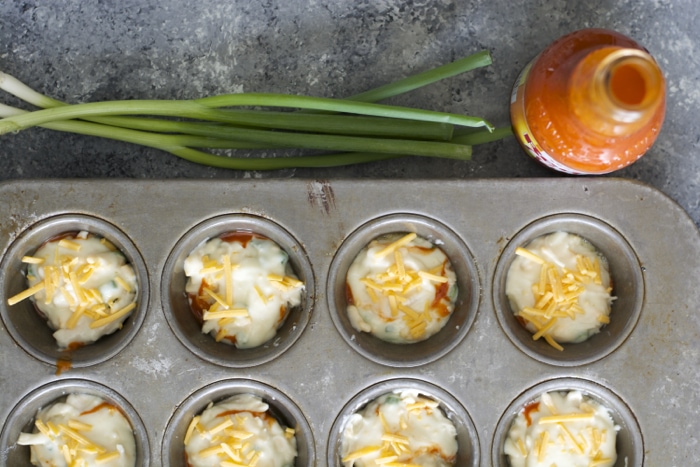 But, I had never thought to try our most favorite flavor combo ever! Buffalo Chicken! What was I thinking? These puffs are so light and fluffy and packed with shredded cheddar, fresh green onions, a drizzle of buffalo sauce and shredded chicken. They are so good. Seriously, so good. I made one batch, tasted the first one, and immediately made a second batch because I knew one wasn't enough!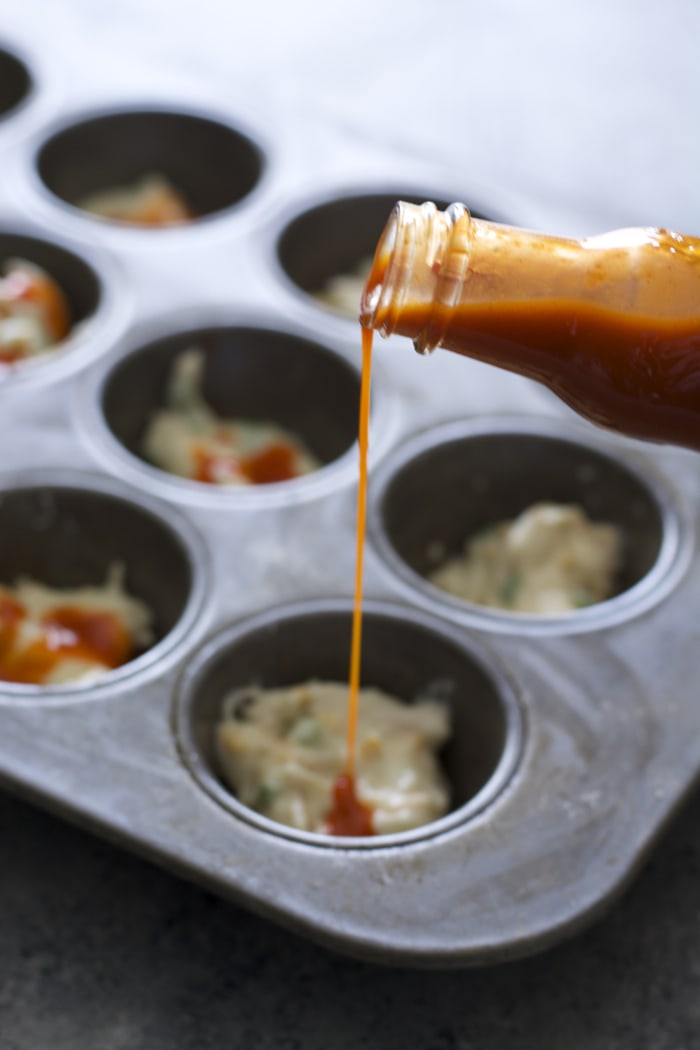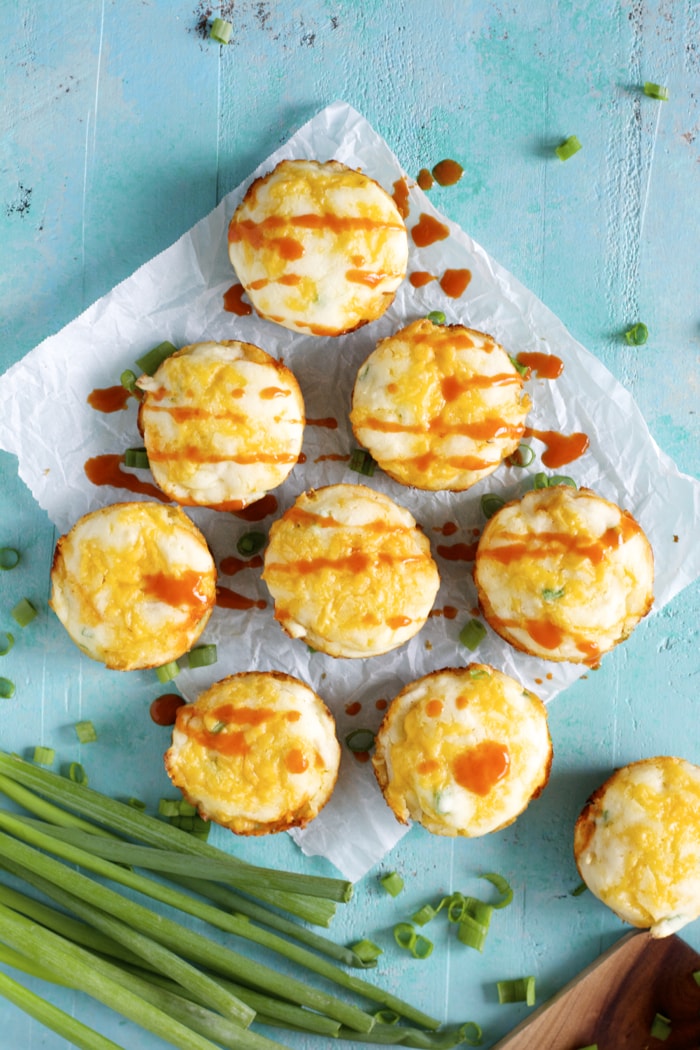 I drizzled these with a little extra buffalo sauce because I love the extra spice, but you could drizzle them with a little ranch dressing or a few bleu cheese crumbles based on your preferences. You can really just customize these the same way you like your buffalo wings.
These make great appetizers or the perfect quick and easy dinner. Just serve with a great big salad and extra buffalo sauce and you have a crowd pleasing meal on your hands!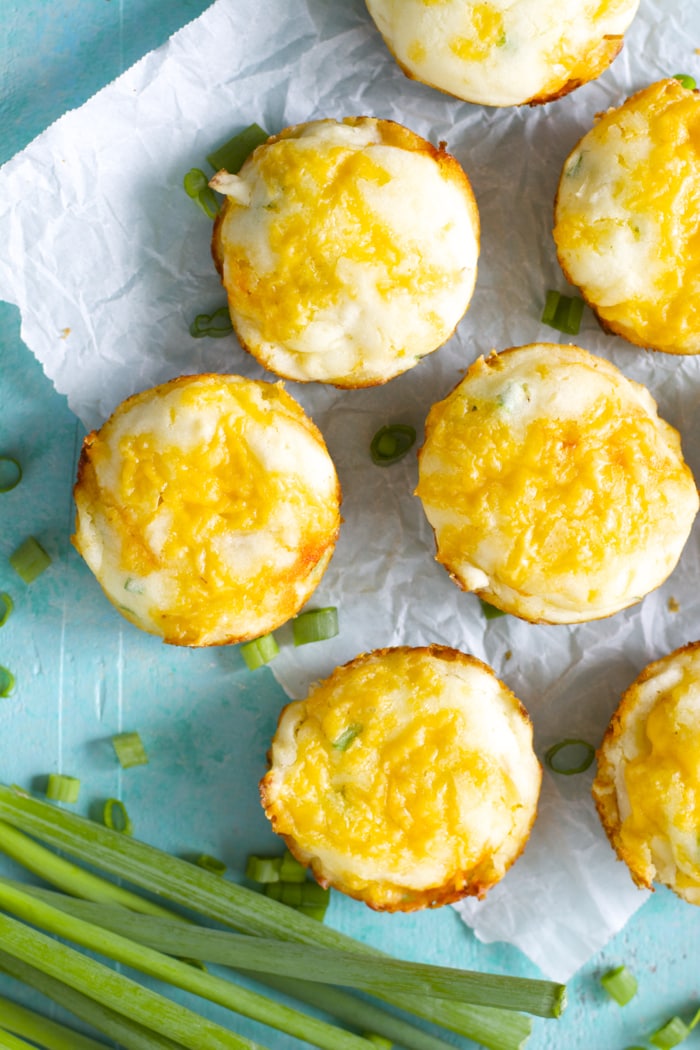 Follow me on Pinterest for more easy recipes!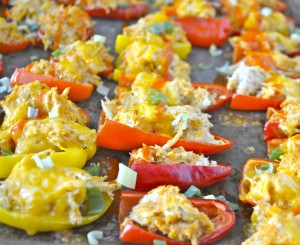 Buffalo Chicken Stuffed Sweet Peppers