Week 18 of Easy Keto Meal Plan includes 5 easy keto meals plus a low-carb snack! This guide is complete with net carb counts, serving amounts, and a printable shopping list.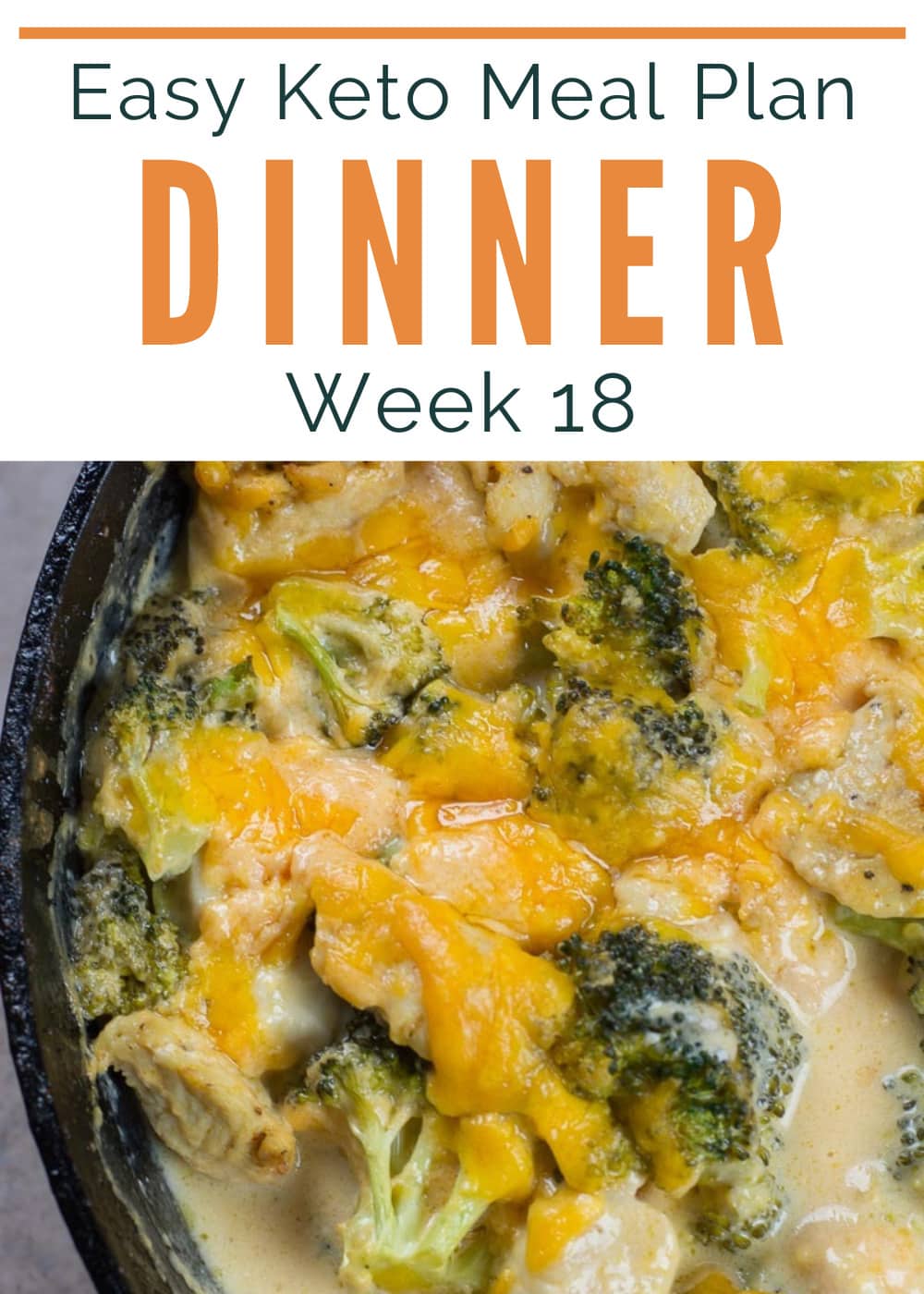 Each week I'm trying to help take the stress out of a keto diet by giving you FIVE keto dinners plus a bonus meal prep recipe that helps keep you on track!
When you click through to each individual recipe, it'll take you to the full, detailed, step-by-step instructions. This includes a printable recipe card that includes nutrition information. To figure out the net carb count, subtract the amount of fiber from the amount of total carbs.
At the bottom of this post, you'll find a printable meal plan (with space to fill in your own needs & weekend plans) as well as an organized grocery list to help make things even easier. If you're interested in voting for one of next week's dishes, check out our IG stories or Facebook on Mondays!
At the bottom of the post, I include meal prep tips for each recipe in case you like to do most of your cooking during the weekend or before meal times. Even if you can't prepare everything in advance, having things prepped beforehand sure makes the evenings go smoother!
So sit back and relax! No need to stress about what to cook. I'm taking care of keto dinner plans!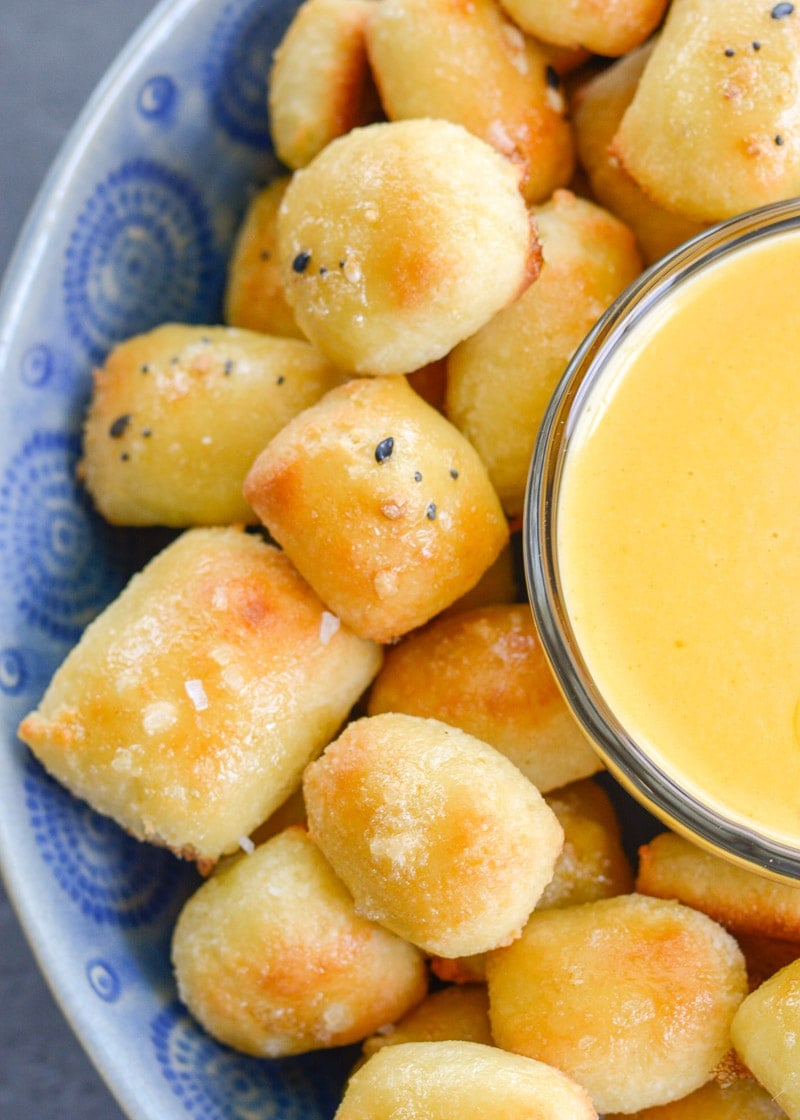 This week's snack choice is definitely inspired by my football loving friends! They've been SO ready for this NFL season to start, and I wanted to provide them a fun, tasty keto-friendly snack to enjoy while watching the game. For those of us who aren't really football fans, this is the perfect movie night or afterschool snack!
These soft Keto Pretzel Bites with Cheese Sauce are the perfect low carb appetizer! Enjoy 8 bites with cheese dip for less than 5 net carbs! These reheat well in the Air Fryer on 350 for a minute or in a toaster oven for perfect crispiness!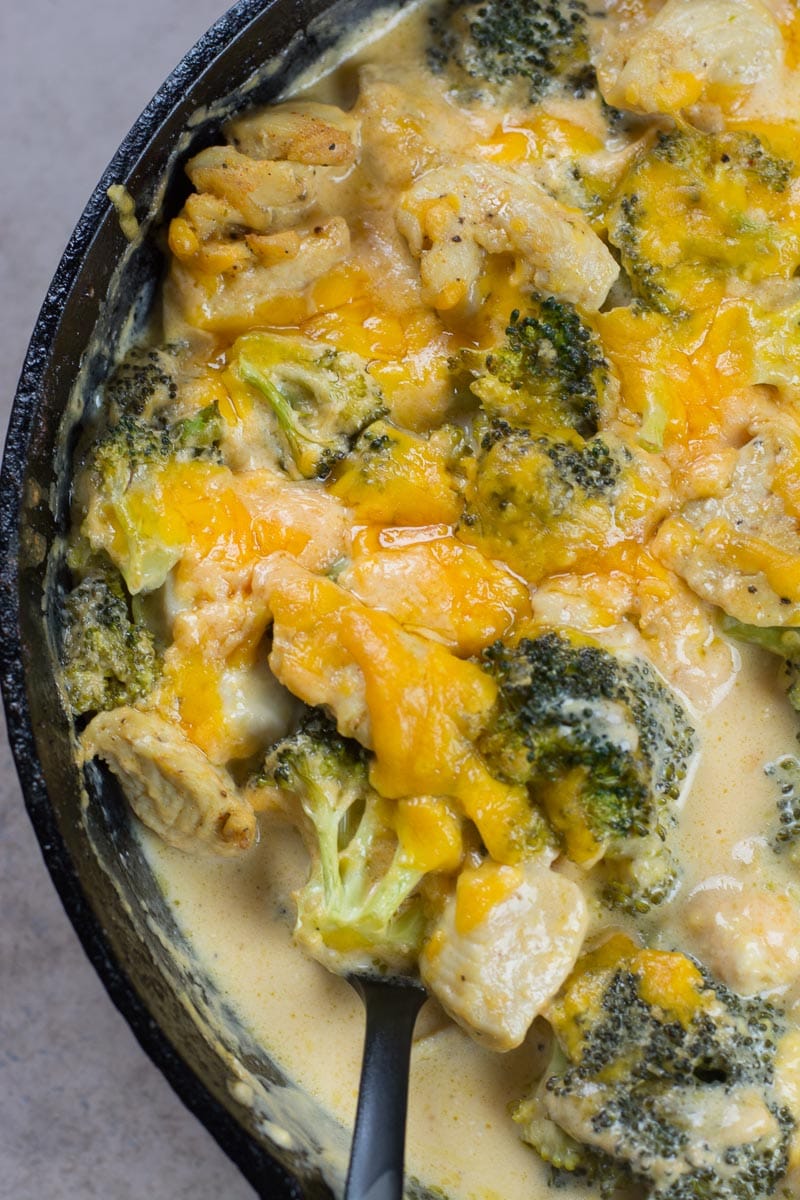 When you need some low carb comfort food try this Keto Broccoli Cheddar Chicken! A one-pan, low-carb dinner that's under 7 net carbs per serving. Easy to reheat for leftover lunches as well!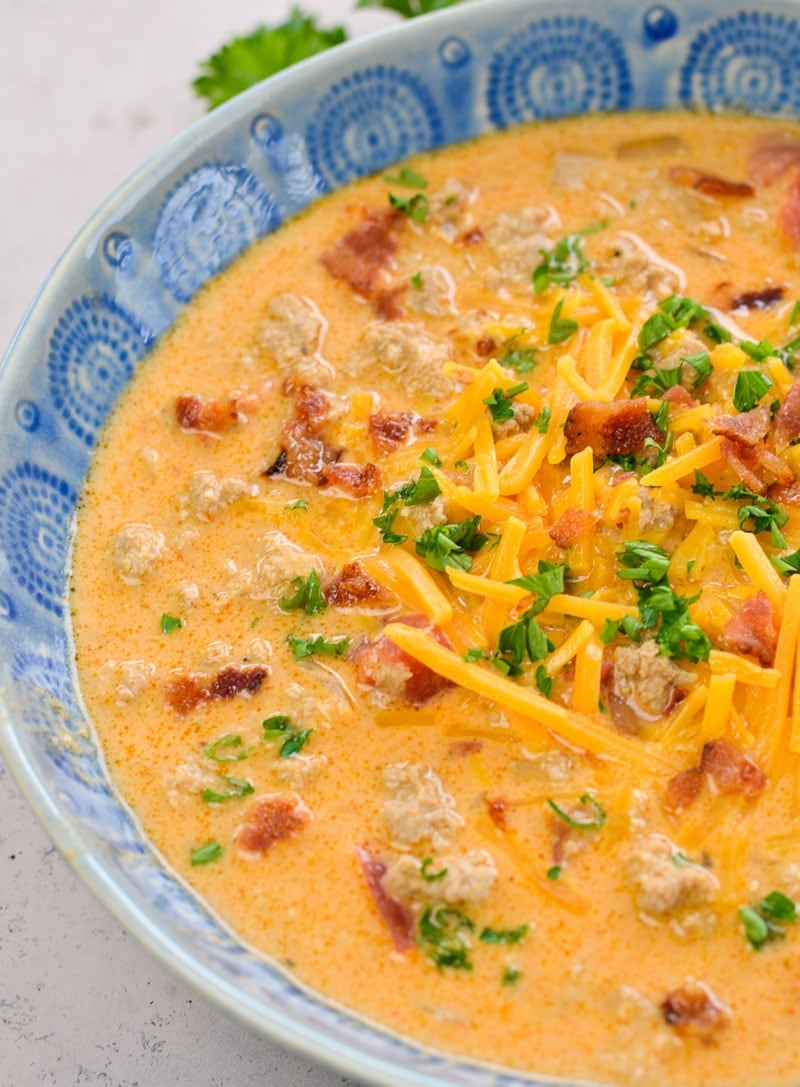 This Keto Cheeseburger Soup is a low-carb, keto-friendly soup recipe that's loaded with bacon, ground beef, cheese, and spices. Just under 6 net carbs per serving! Leftovers make perfectly packable lunches, and it goes well with any biscuits you have leftover from Wednesday's dinner!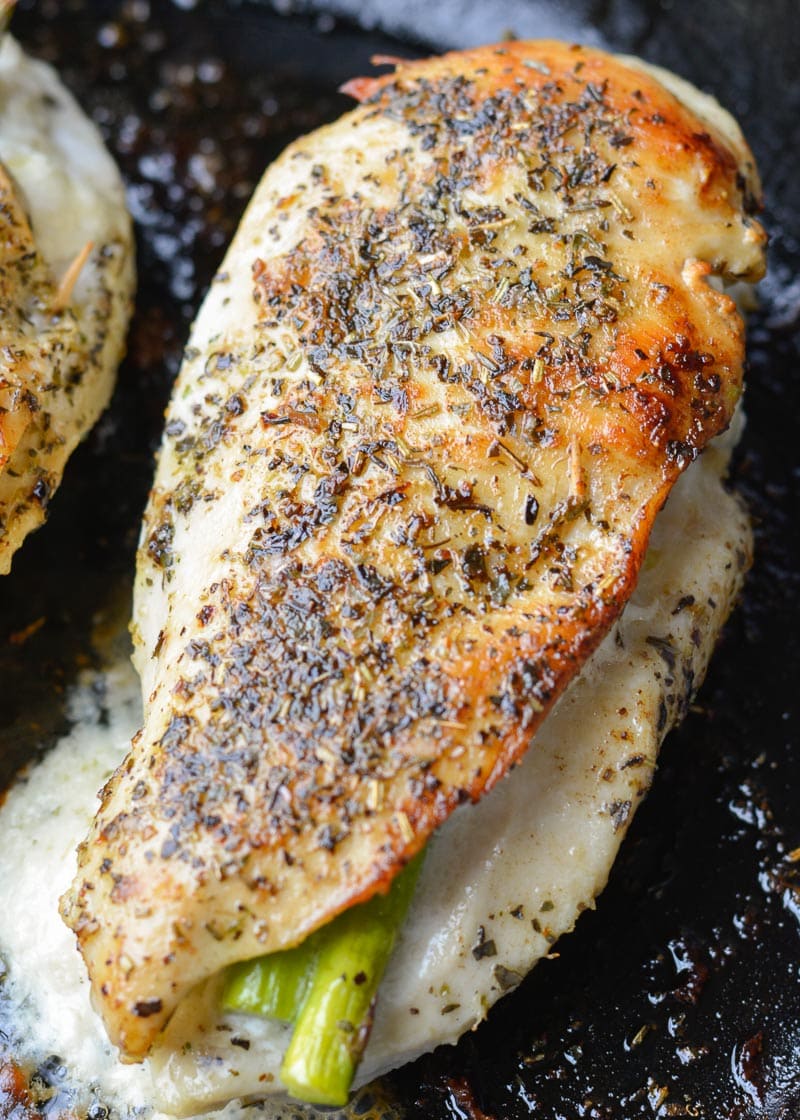 This Asparagus Stuffed Chicken is loaded with two kinds of cheese, tender asparagus and is rubbed with an Italian herb mix. This one pan, low carb recipe has about 2 net carbs per serving and is ready in 30 minutes.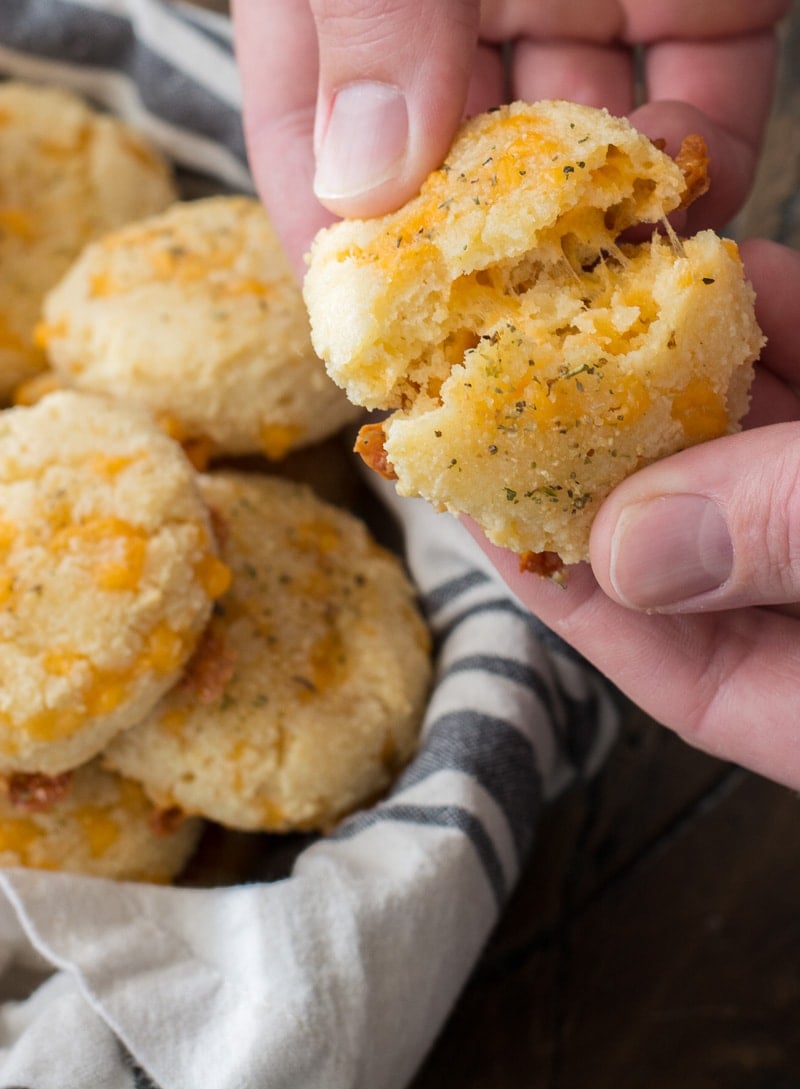 You will love these easy Cheddar Garlic Keto Biscuits! They are a perfect low carb Red Lobster Biscuit copycat! Only 2 net carbs each and loaded with flavor!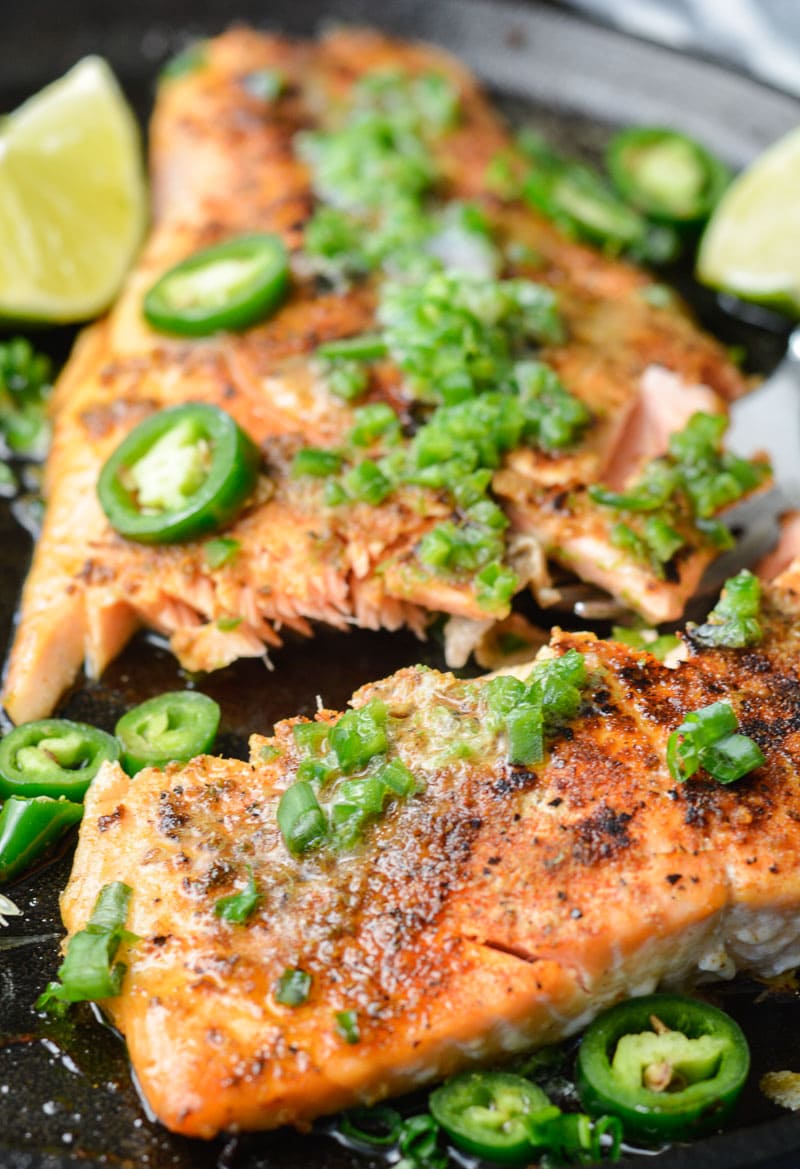 This Salmon with Jalapeno Lime Butter is the perfect quick and easy low carb dinner. At less than one net carb per serving this recipe fits perfectly within a keto diet!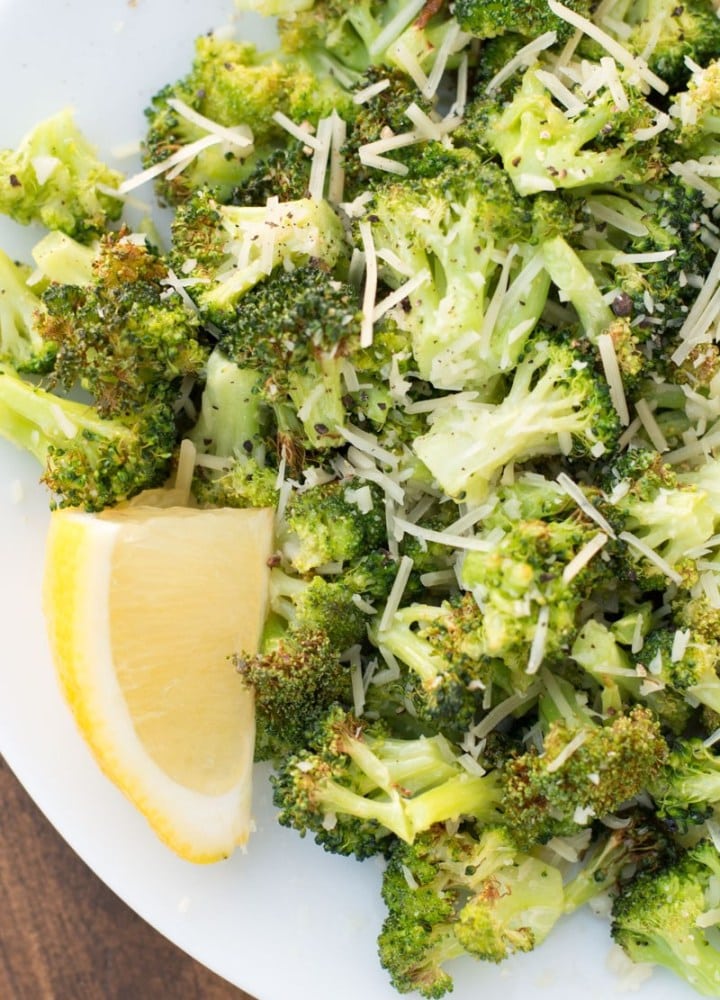 This tender and perfectly crispy Air Fryer Broccoli only takes 8 minutes to make and has three net carbs! This is the perfect low-carb, keto side dish that goes with anything!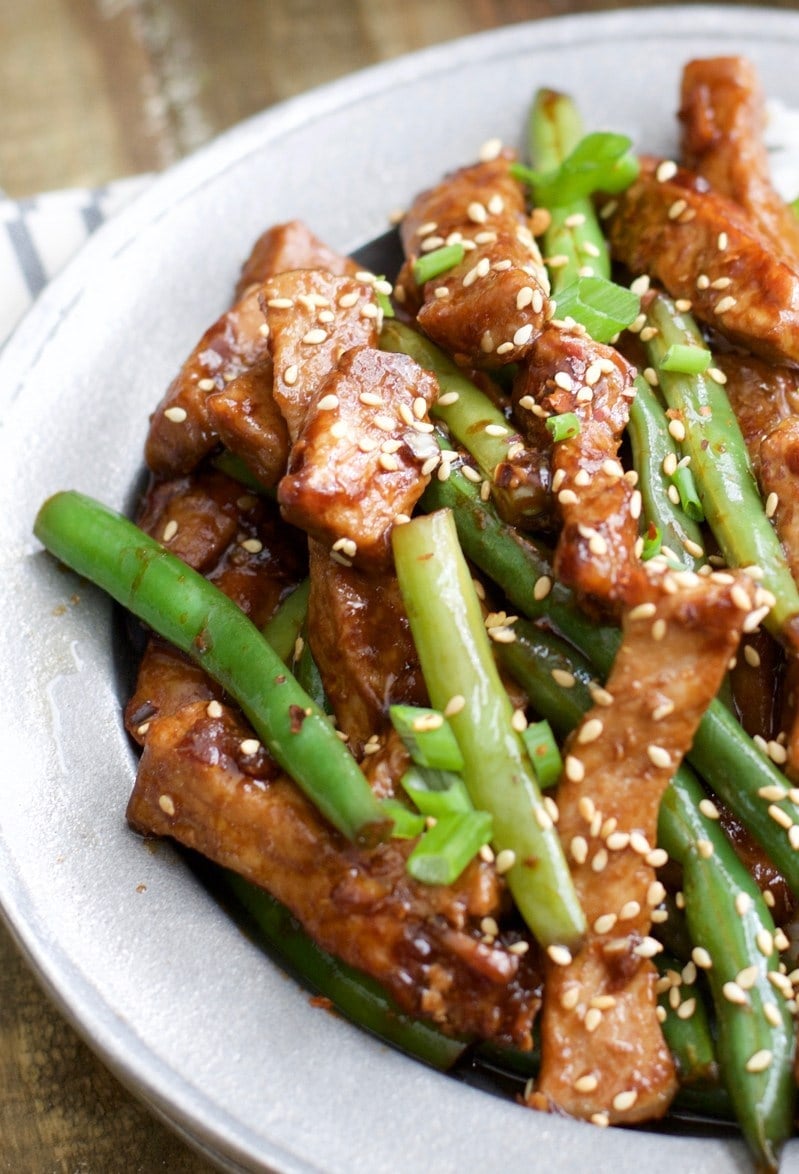 One Pan Keto Sesame Pork and Green Beans has just 4.5 net carbs per serving and is loaded with tangy Asian flavor! This dish is ready in 20 minutes, making it the perfect meal before a movie night or before all the kids go their separate direction for weekend plans. It's even low-carb enough to justify one or two of those leftover biscuits from Wednesday!
Keto Meal Prep Tips:
For many people, meal prepping on the weekend helps the week go much smoother! Here are some tips in case you'd like to spend a little time prepping your meals and spending less time cooking during the week!
Broccoli Cheddar Chicken:
This dish can be cooked entirely, then warmed up and served whenever is most convenient for you! Because it's a cheesy, delicious, one-pan dish, you can cook on your prep day, cover and keep in the fridge, then reheat (covered) in the oven at 350 degrees F until bubbly (about 10-15 minutes).
This makes it a super easy meal, even if your Mondays are packed with presentations, practices, meetings, and more! It also makes a perfect meal for taking to loved ones who might be sick or super busy.
Bacon Cheeseburger Soup:
This can be made entirely on your prep day and then stored up to 3 days before serving. To reheat, microwave individual bowls in 30-second increments until warmed throughout (stirring between to ensure even heating).
You could also reduce meal prep time by finely chopping vegetables and cooking the meats up to 3 days ahead of time. You could even complete steps 1-4 (everything before adding the cream cheese, shredded cheese, and bacon), then freeze it until you need it.
Asparagus Chicken & Biscuits:
For the Asparagus-Stuffed Chicken, you can prepare (butterfly & stuff) 1-3 days ahead of cooking and serving. You don't want to add any salt to the chicken if you're prepping it more than an hour before cooking though–This can draw moisture out of the chicken, making the filling soggy and the chicken dry after it cooks. Save the seasoning until right before you start cooking!
If you choose to cook 1-2 days before serving, undercook by just a few minutes. Then when reheating in the oven, you may want to cover with aluminum foil so it doesn't get too browned. Reheat in the oven at 350 degrees F five minutes or until cooked and warm throughout.
These biscuits can stay in the fridge cooked for an entire week, so feel free to cook these during your meal prep day! Then you can enjoy these 2-carb biscuits during any meal you like throughout the week! The recipe makes 22 biscuits, so you could be able to stretch this through a few breakfasts, lunches, and dinners.
Salmon & Broccoli:
While you can easily prep this recipe, I wouldn't recommend cooking the salmon or broccoli ahead of time. You could prep the jalapeno lime butter up to 3 days ahead of time, then just leave it covered in the fridge until you're ready for this meal. I wouldn't season or cook the salmon until you're ready to serve for the best quality.
You could easily trim your broccoli florets up to 3 days ahead of time (maybe at the same time you're trimming broccoli for the Broccoli Cheddar Chicken dish?), then store them in an air-tight container (with a paper towel to absorb moisture) in the fridge. You could shred your parmesan up to 3 days ahead of time as well. Then when ready to serve, toss with butter, cheese, and seasonings, then throw in the air fryer!
Pork & Green Beans:
This dish can be prepared and/or cooked up to 3 days in advance. If cooking in advance, reheat in a hot skillet until sizzling and warmed throughout. You may want to undercook by 2-3 minutes to avoid overcooking during reheating.
If you're just interested in prepping, you can cut the meat and trim the beans 1-3 days ahead of time, then store separately in air-tight containers in the fridge.
Week 18 Easy Keto Meal Plan & Shopping List: (Click Here To Download)