Rosemary Vegetable Beef Stew full of fresh vegetables, chunks of angus beef and spices! This is sure to warm you on a cold day!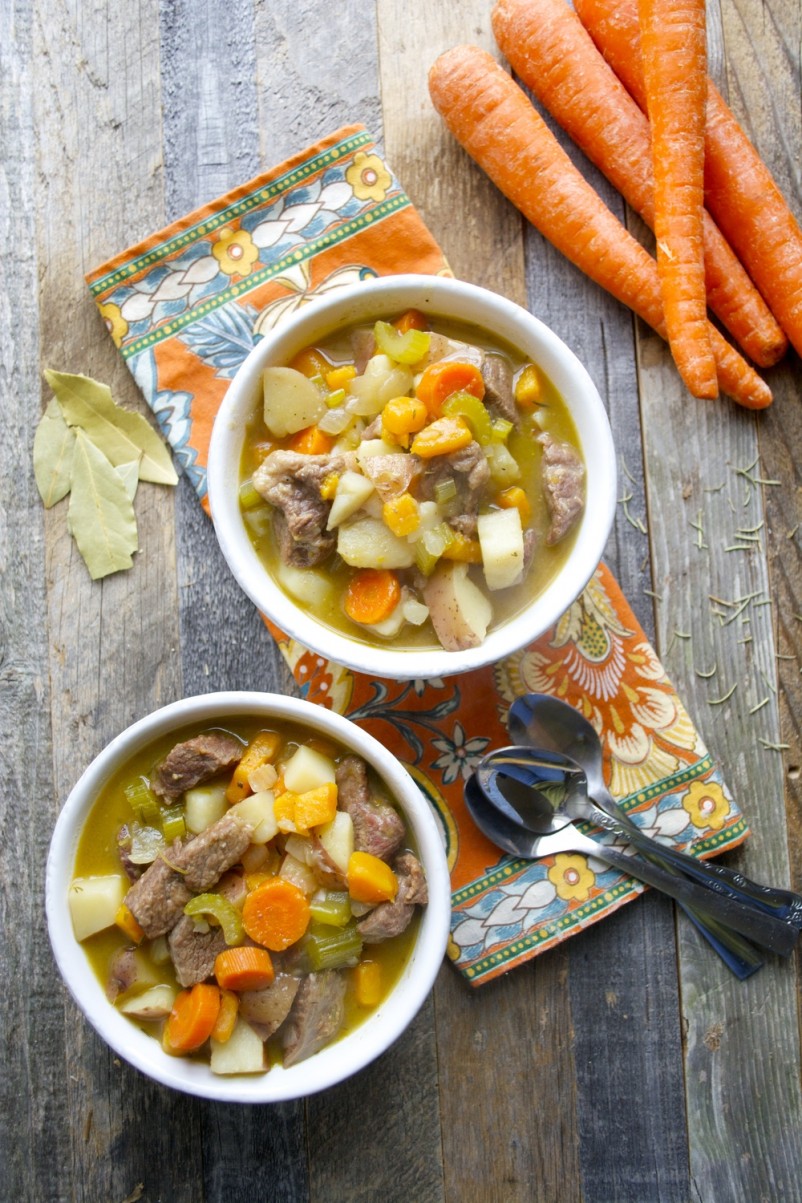 What kind of person are you? What is your "therapy?" Are you the type that turns to retail therapy? Do you do some major cleaning, head to the gym, or maybe break out the chocolate?
Can you guess what kind of person I am? I cook. Something kind of time consuming, something that involves lots of chopping or maybe a temperamental dough. I don't really care what it is as long as it requires time and attention.
Things have been a little crazy around here lately and I felt like I was long over due for a little kitchen therapy. I opted for a good, basic Vegetable Beef Stew. This stew relies on good quality beef and fresh vegetables for flavor with the help of rosemary and a bit of cooking sherry. It is simple, satisfying, and totally perfect for a cold day.
The reason I say this soup is a good basic Vegetable Beef Stew is because it is really easy to customize to your personal preferences. You can add a bit more garlic, different vegetables if you prefer, or a tad of cayenne if you like a little spice. You can also make this in a slow cooker for an even easier dinner.
Here is how we make it!
I purchased one pound of angus beef stew meat. You can buy a larger cut of meat and slice it yourself but the stew meat is already chopped so it makes the prep work a little easier. I toss the meat in a little flour and pan sear it in a little olive oil. This just gives the meat a little more flavor. You aren't trying to cook the meat through, just searing it to add a richer flavor.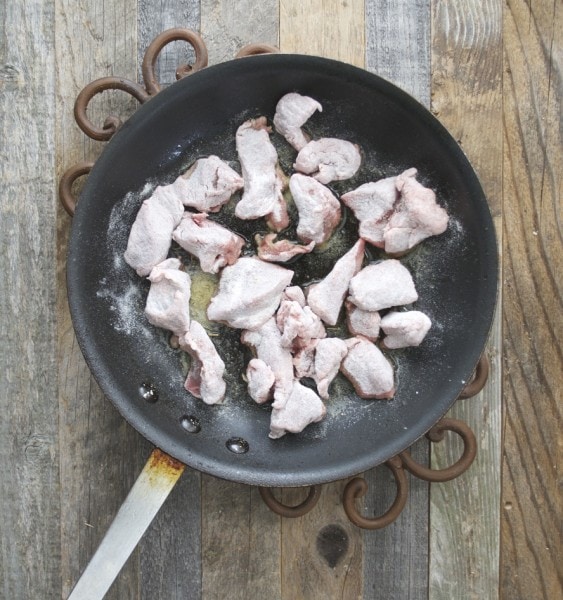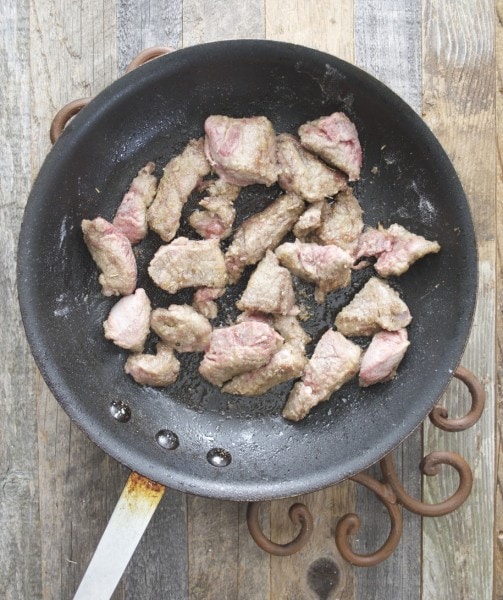 Now on to the vegetables! I used little red potatoes, a sweet potato, celery, onion and carrots. I washed and chopped everything into fairly small pieces. I heated a large sauce pan to medium heat, added a tiny bit of olive oil, tossed in the garlic and onion and sautéed for about 30 seconds. After the onions and garlic had been sautéed I tossed in the rest of the vegetables and the beef and mixed everything well. Then I added the cooking sherry, good quality beef broth, and some spices. Then I let it simmer for an hour on low.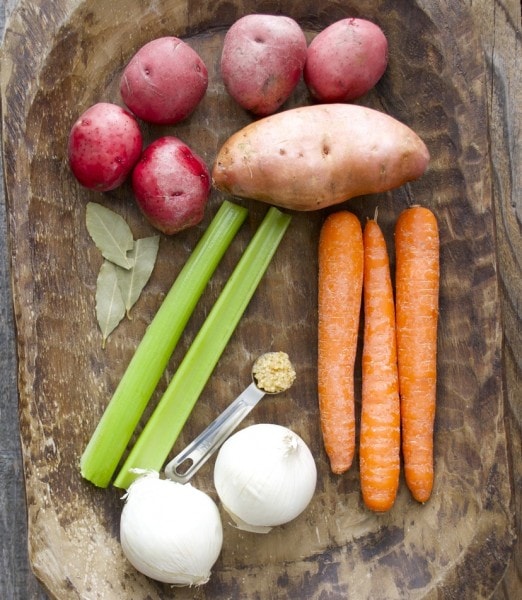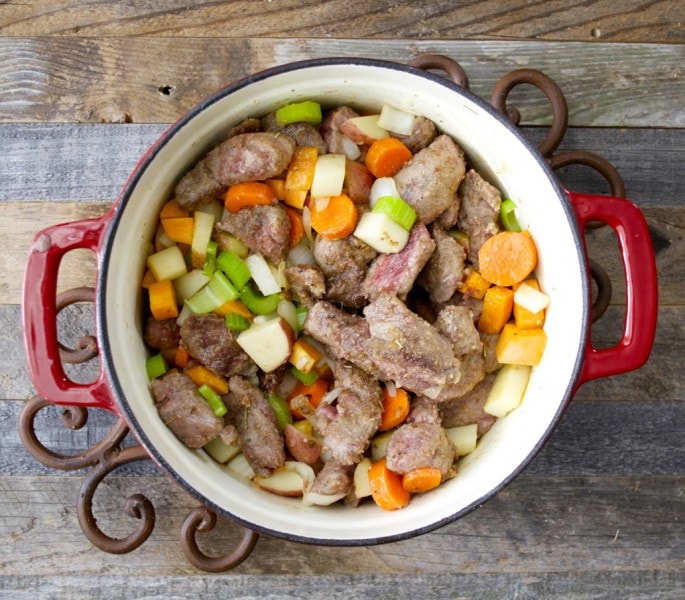 If you wanted to convert this to a slow cooker recipe just transfer the meat into the bottom of a large slow cooker after you sauté it and top with the chopped vegetables, spices and liquids. Let cook on low for 6-8 hours or on high for four hours.
You will love how satisfying and hearty this is!
Other Savory Dishes you are sure to love!