This week's Easy Keto Meal Plan features 5 delicious low-carb dinners plus an easy keto meal prep breakfast! I've included net carb counts, meal prep tips, and a printable shopping list to help make the keto diet easier to manage!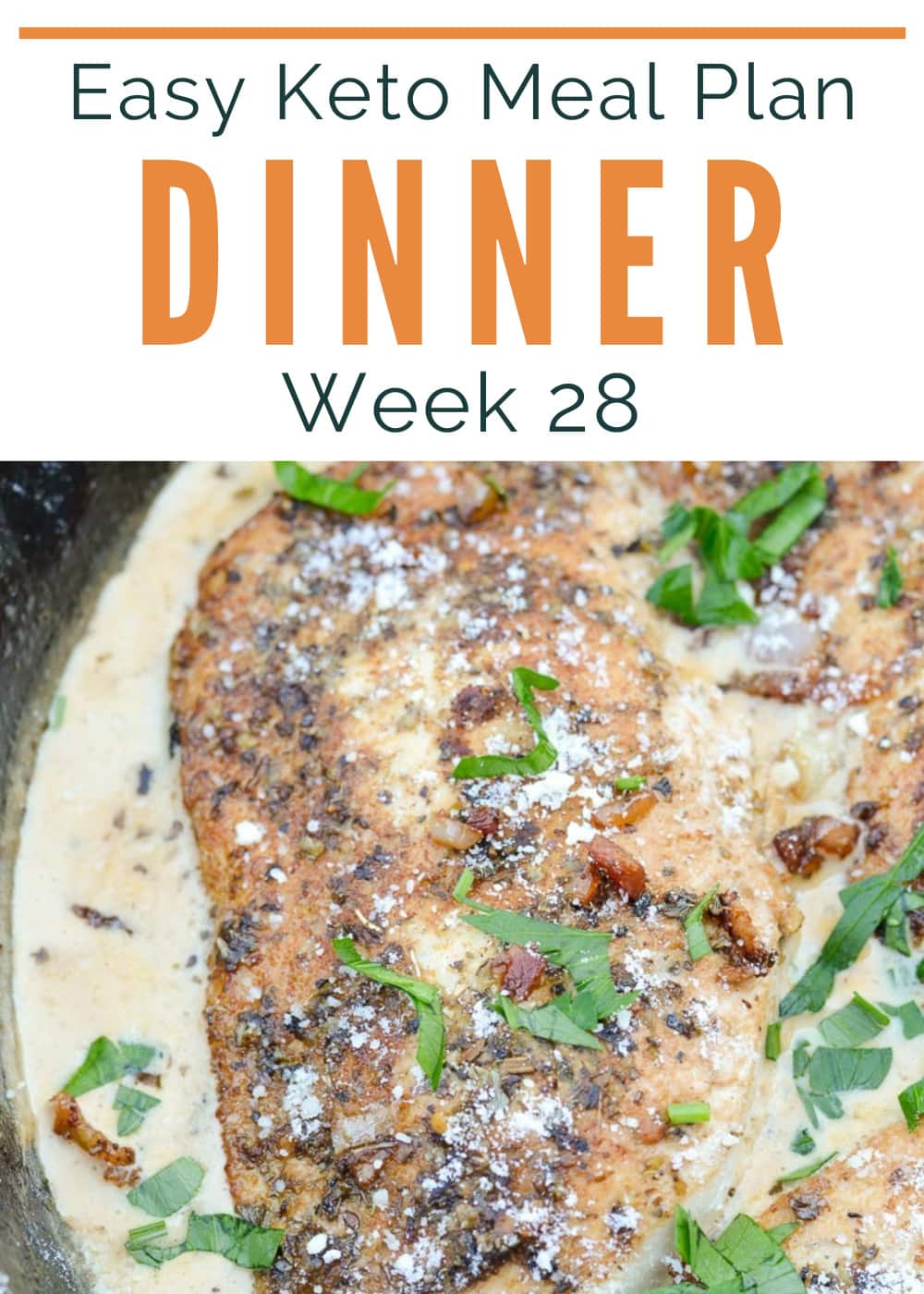 This week, I chose five easy, nutritional, keto-friendly dinners and added a great meal prep breakfast you can keep in the fridge or freezer. With the printable shopping list, you can save time grocery shopping and have more time meal prepping these tasty meals! With most meals ready in 30 minutes, you'll be less likely to stray from your low-carb plan and more likely stay on track!
When you click through to each individual recipe, it'll take you to the full, detailed, step-by-step instructions. This includes a printable recipe card that includes nutrition information, too (right at the bottom of the card). To figure out the net carb count, I subtract the amount of fiber from the amount of carbs.
At the bottom of this post, you'll find a printable meal plan (with space to fill in your own needs & weekend plans) as well as an organized grocery list to help make things even easier. I also included meal prep tips for each meal so you can easily organize a "prep day" to make your week easier or find time during the week to make sure your evenings run smoothly!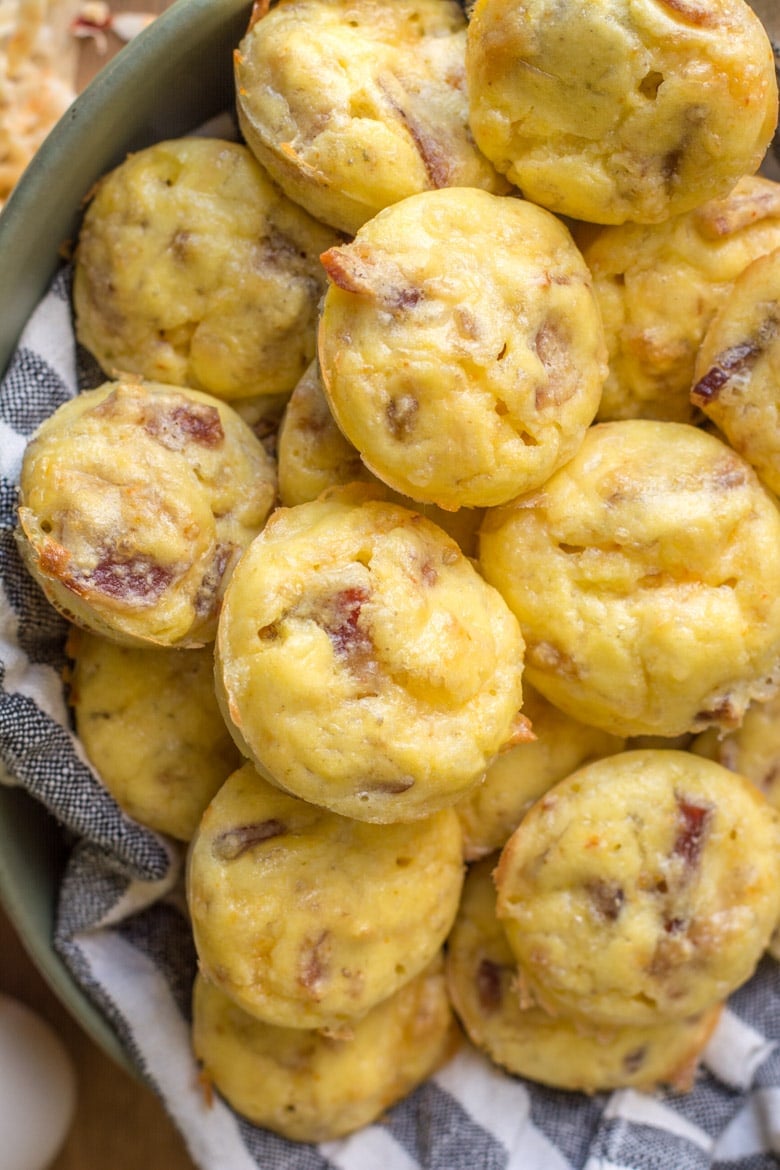 These Keto Bacon Egg Bites are perfect for breakfast, snack, or lunch! Only 0.8 net carb a piece, so you can easily have more or less depending on your dietary needs. These fluffy bites are filling and easy to customize–This recipe makes 24.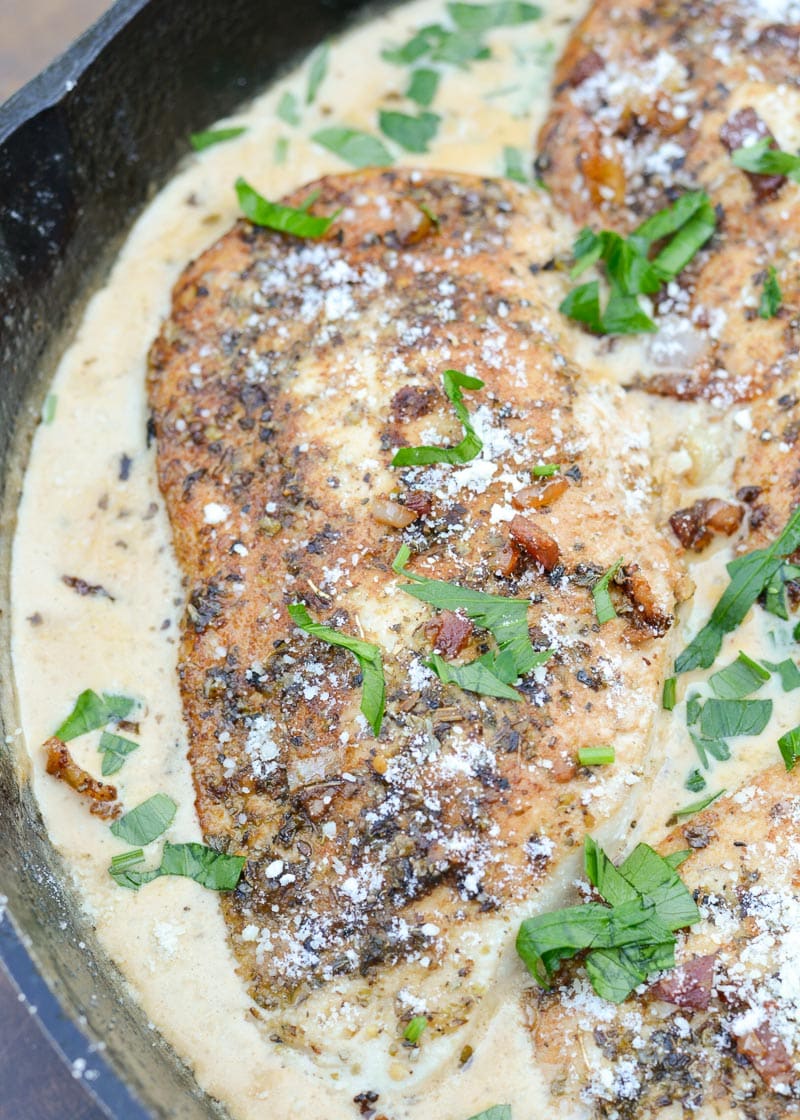 This Keto Chicken Skillet with Bacon Cream Sauce is the perfect comfort food to ease you into the week! This one-pan, 30 minute keto dinner is a breeze to whip up and sure to be a favorite. This recipe makes 4 servings, just 3 net carbs each.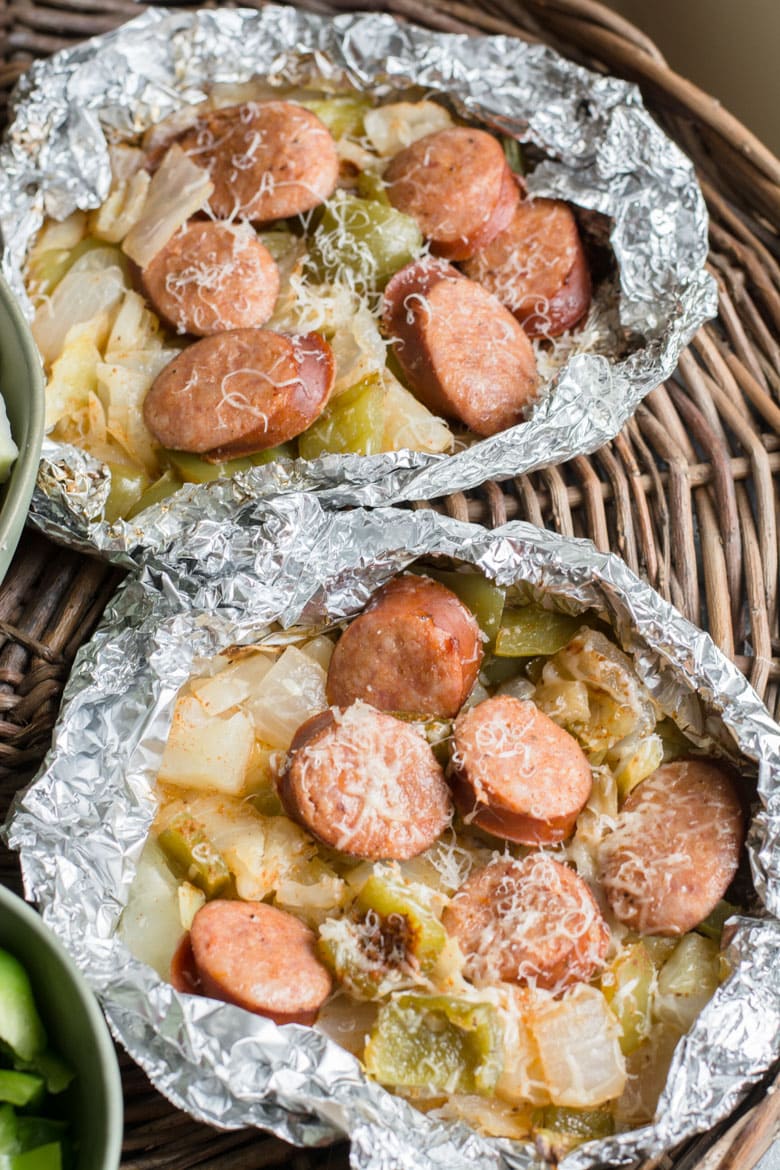 These Sausage & Cabbage Foil Packs can't get any easier! With just a handful of ingredients, this meal cooks over a grill, in an oven, or even over a campfire. You could make it ahead of time, then reheat it over a campfire for a special weeknight surprise! This recipe makes 4 foil packs, 7 net carbs each.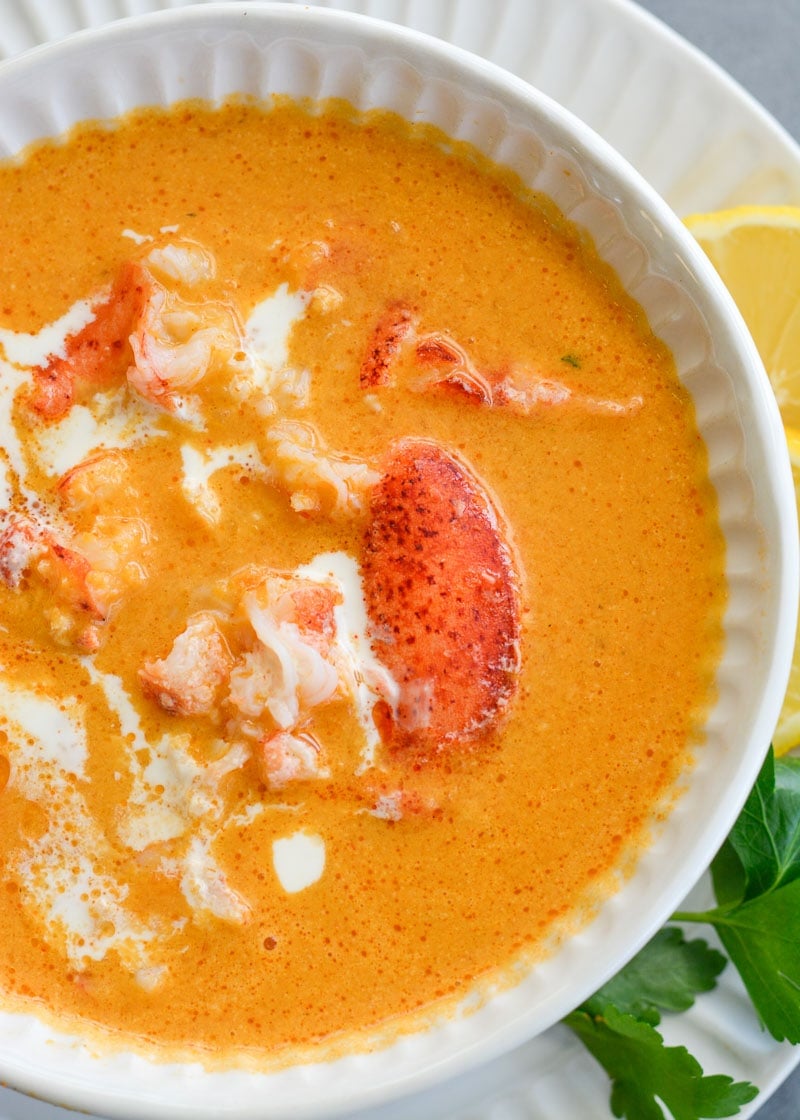 This Lobster Bisque is super impressive to serve for guests, but it's incredibly easy and perfect for a weeknight! If you can't find good lobster meat nearby, you could easily substitute crab meat instead (and save several dollars that way, too). This recipe makes 6 servings at 7.5 net carbs each.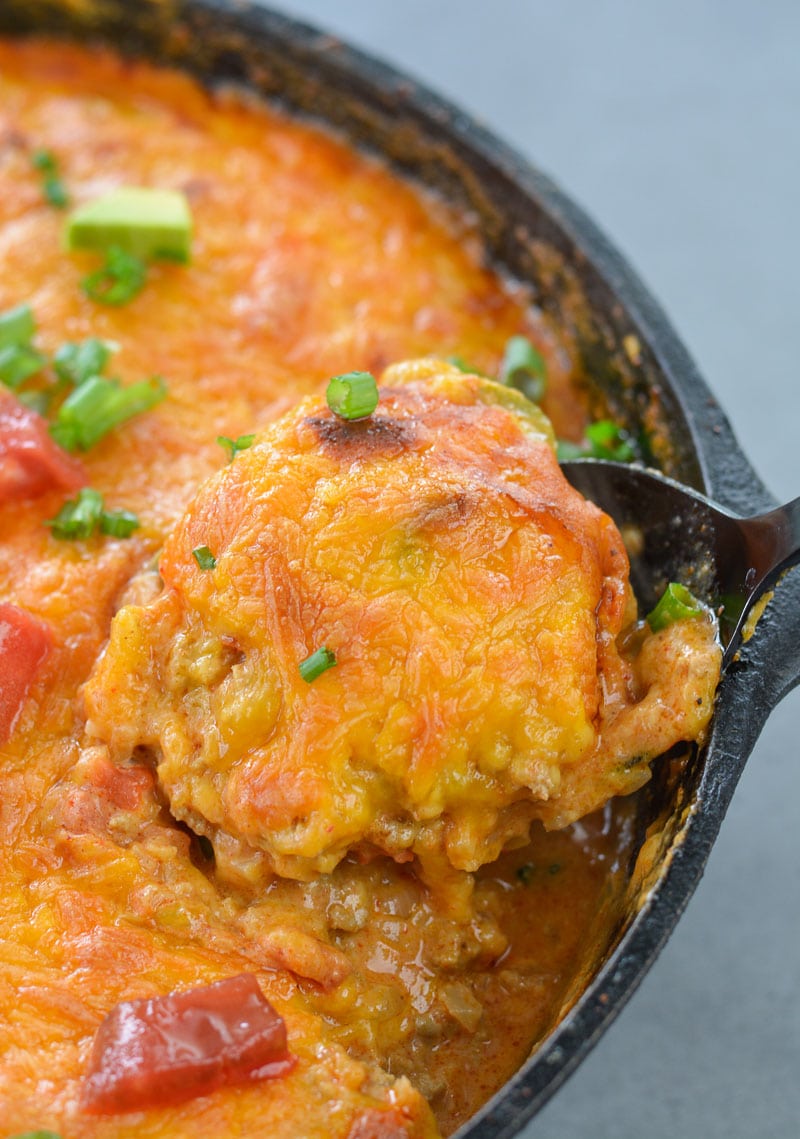 This Easy Keto Taco Skillet is so simple yet so satisfying. It has all the flavors of loaded tacos, and it's bulked up with nutritional cauliflower rice. This recipe makes 6 servings, each serving coming in at 6.6 net carbs. Top with avocados and green onions to give even more textures!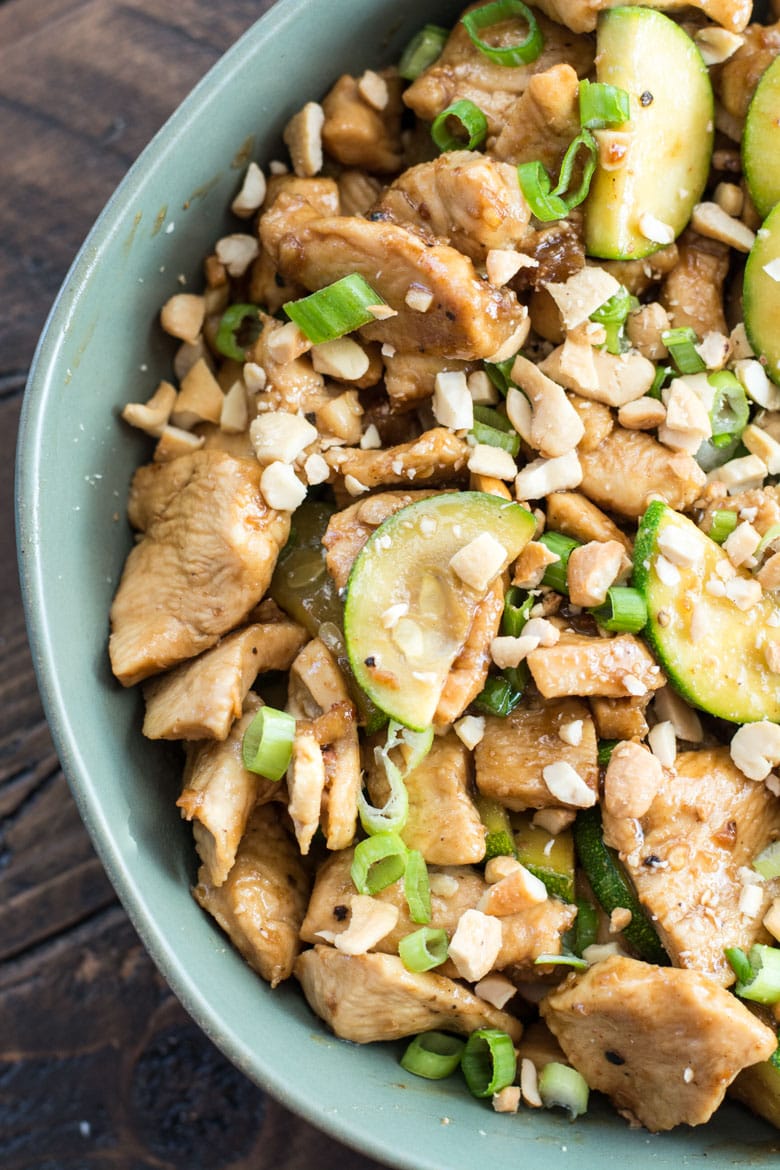 This Keto Sesame Chicken Stir-Fry is the super flavorful, easy dinner you need to end the week! This recipe makes 4 servings, each one only 1.8 net carbs! Ready in 25 minutes and a one-pan dream to clean up.
Keto Meal Prep Tips:
Bacon Bites –
SO easy to meal prep and reheat easily on a busy morning. The mixture does need to chill before baking, so it's easiest to cook these ahead of time. Store in the fridge 3-4 days, then reheat in the microwave or toaster oven for a fast, easy, delicious breakfast! To freeze, cook and allow to cool completely, then freeze on a baking sheet. After two hours, transfer to freezer bag.
If you plan to freeze for longer than a month, you may want to wrap the muffins with plastic wrap to prevent freezer burn.
Chicken Skillet –
This one pan meal is perfect for preparing ahead of time! The creamy sauce gets more flavorful as it sits AND it helps ensure that the chicken doesn't dry out during reheating. You can cook this dish up to 3 days before serving, then put it back in a skillet, cover it, and bake it on 350 degrees until the chicken is warmed throughout and the sauce is bubbling. I would save the bacon until just before serving so it stays nice and crispy.
You can freeze this, but cream can sometimes separate. To fix this, melt butter in a pan, pour in the sauce, stir, and allow it to reheat. You may need to add another pat of butter to help the sauce come together again.
Foil Packs –
This dish can be cooked up to 3 days ahead of time then reheated in the oven, on the grill, or over a fire when you're ready to eat. Because each serving steams in its own little foil pack, you can simply cook, let cool, then toss them into the fridge until dinner! To reheat, warm in the oven at 350 5-10 minutes until the contents are warmed throughout.
This isn't an ideal freezer meal, but it's possible if you really want to. You can cook it, allow it to cool completely, then freeze (well wrapped and in a freezer bag) up to 3 months. Don't freeze these before cooking–Raw cabbage doesn't freeze well.
Bisque –
You could make this soup completely up to 2-3 days before serving, then reheat it on the stove, stirring occasionally for even heating. While you're waiting for the soup to cool for storage, you can go ahead and blend it as well.
If you want the lobster super fresh but still want to meal prep, make the soup base up to 4 days ahead of time without the garlic butter lobster. While the soup base is reheating, cook the lobster, then add. If you want to bulk up this meal, consider adding these Cheddar Bay Biscuit copycats: Keto Cheddar Garlic Biscuits (only 1.9 net carbs each!).
Taco Skillet –
This one-pan keto dish is easy to meal prep because the flavors just get better over time! Feel free to cook up to 3 days ahead and store in the fridge. When ready to serve, warm in a skillet in the oven until the cheese is all bubbly again. Top with garnishes and serve.
If you need to stretch this dish, serve with low-carb tortillas! If using the Mission Carb Balance tortillas, it'll add 4 net carbs per serving, but adding these Keto Zucchini Tortillas only adds 1.2 net carbs each.
Stir Fry –
This recipe can be made entirely up to 3 days ahead of time then reheated in a skillet when you're ready to eat! If you're worried about overcooking the zucchini, just undercook just a minute or two, allowing them to fully finish cooking while it's reheating on the stove.
If you don't want to cook this ahead of time but still want to save time with meal prepping, you can make the sesame sauce up to a week ahead of time, cut the chicken up to 3 days ahead of time, and slice the zucchini 1-2 days ahead. This would help make this a quick, fresh meal.
If you need to extend the meal, consider cooking some cauliflower rice and perhaps doubling the sauce.