Enjoy 5 keto dinners and a bonus meal prep breakfast in this week's Easy Keto Meal Plan! A printable shopping list, meal prep tips, and side dish recommendations are included, too!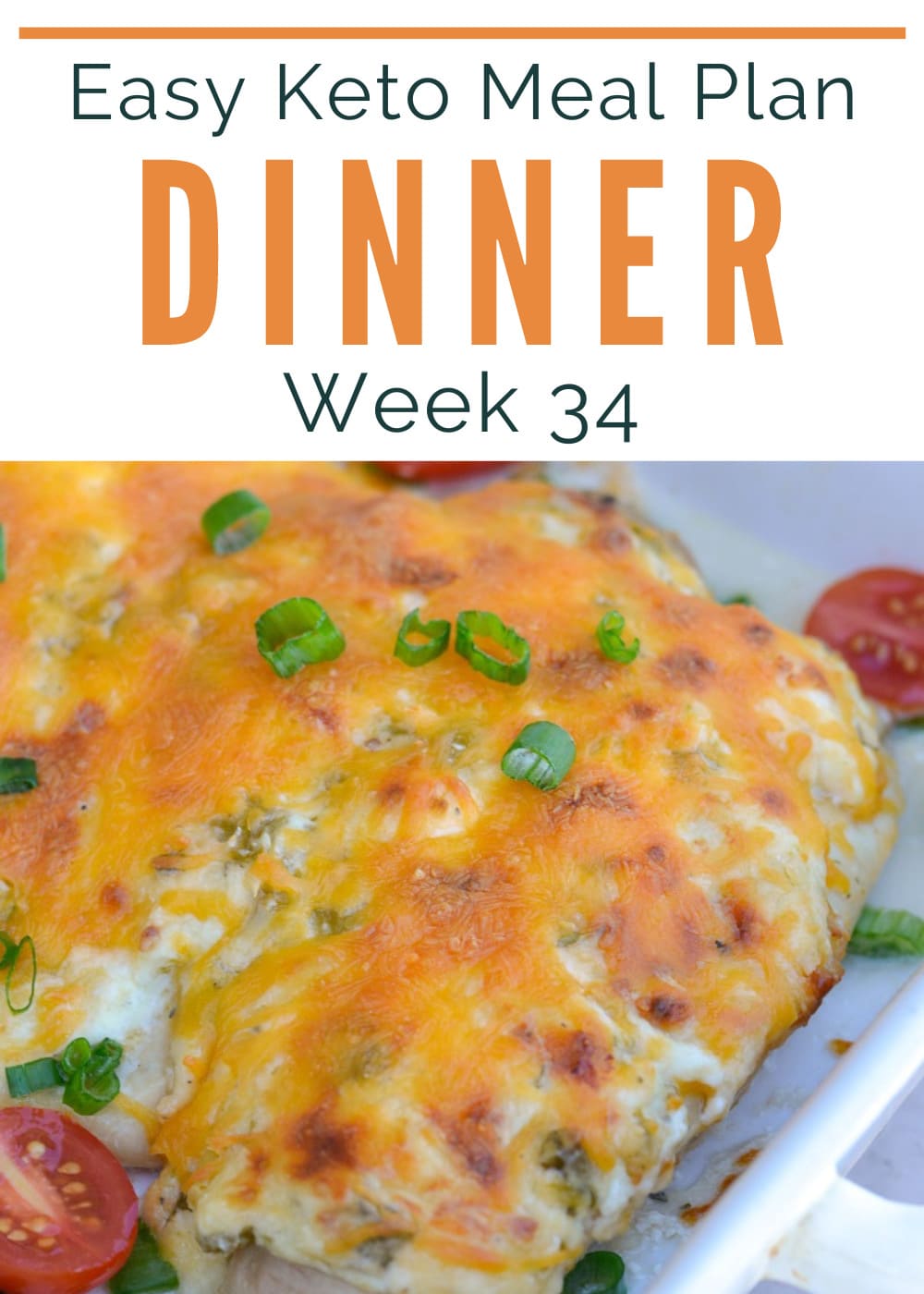 This week, I chose five easy keto dinners, all under 5 net carbs each! I also added a great keto meal prep recipe–Easy Keto Bagels! With remaining ingredients, you should be able to make breakfast sandwiches or pizza bagels for lunch! With the printable shopping list, you can save time grocery shopping and have more time meal prepping these tasty meals! Most meals are ready in 30 minutes, so you'll be less likely to stray from your low-carb plan and more likely stay on track!
When you click through to each individual recipe, it'll take you to the full, detailed, step-by-step instructions. This includes a printable recipe card that includes nutrition information, too (right at the bottom of the card). To figure out the net carb count, I subtract the amount of fiber from the amount of carbs.
At the bottom of this post, you'll find a printable meal plan (with space to fill in your own needs & weekend plans) as well as an organized grocery list to help make things even easier. I also included meal prep tips for each meal so you can easily organize a "prep day" to make your week easier or find time during the week to make sure your evenings run smoothly!
If you're struggling to print, make sure your ad blocker is turned off!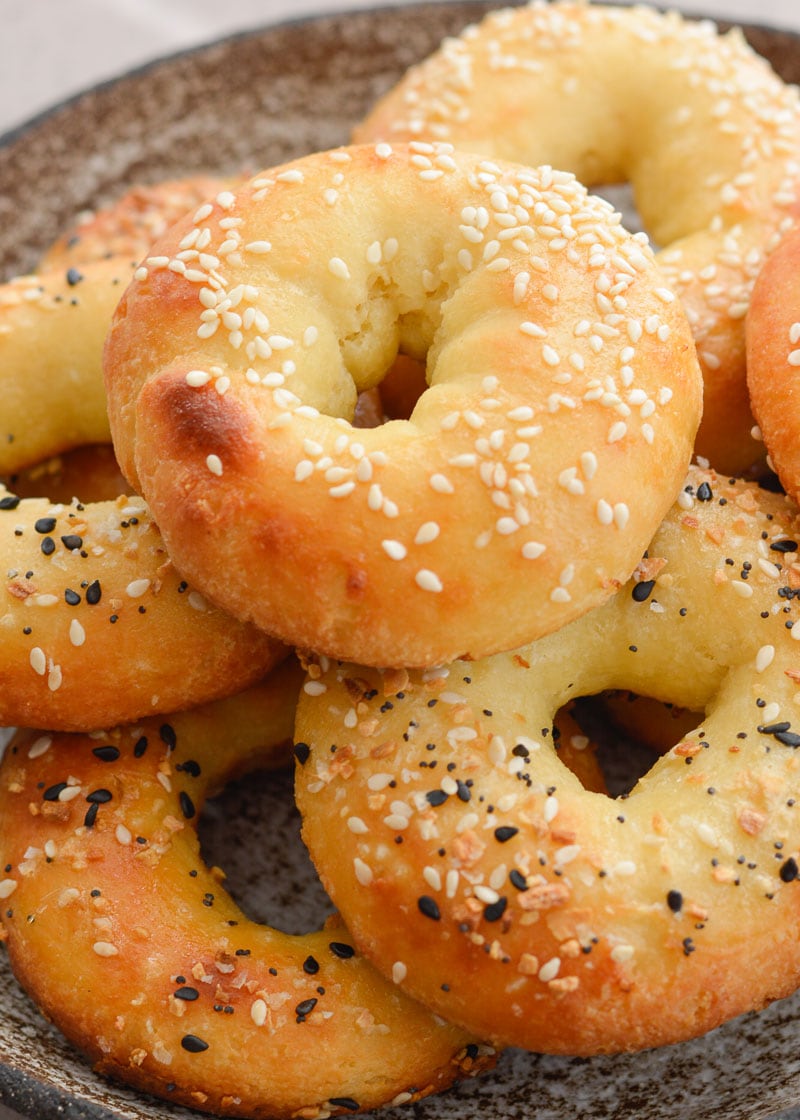 These Easy Keto Bagels are so simple and have a cheese base, making them perfect for the keto diet. This recipe makes 8 bagels, each just 3.4 net carbs each. You can make pizza bagels, veggie sandwiches, or even 5 different types of breakfast bagel sandwiches!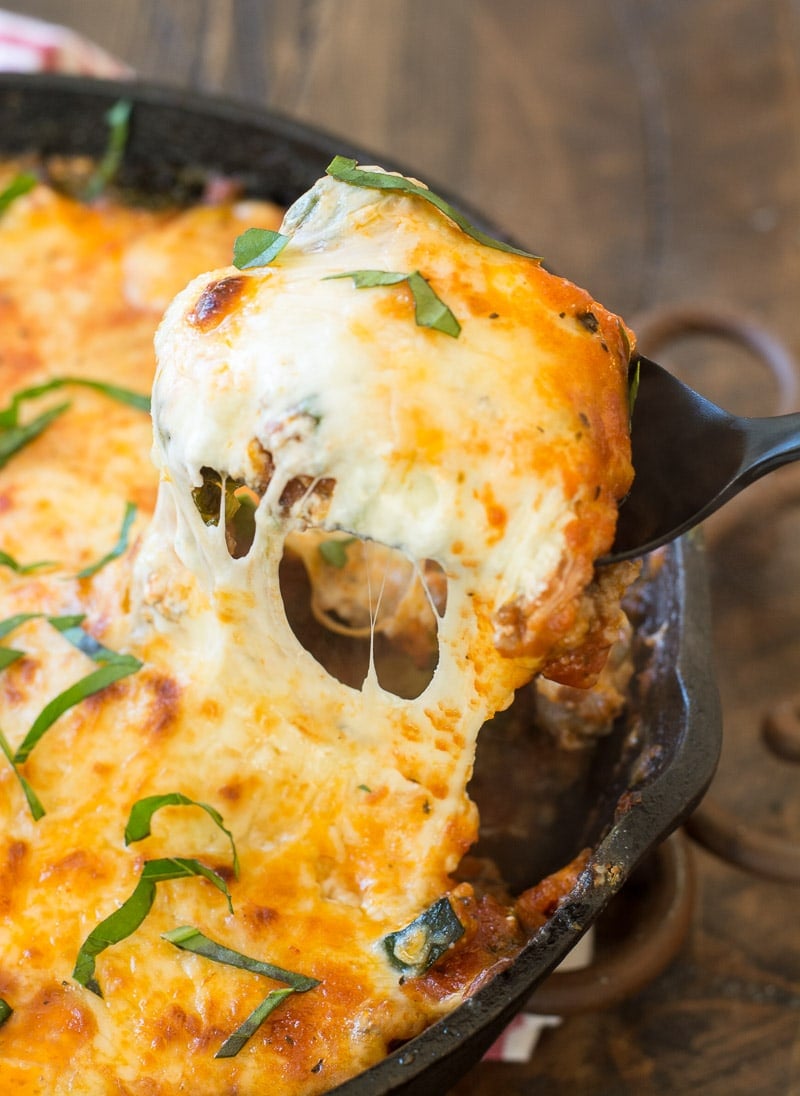 This Keto Lasagna Skillet is amazing because it only uses one pan, can easily be meal prepped and reheated, and it's ready in 30 minutes! This recipe makes 4 servings at 4.3 net carbs each. Side dish recommendation: Pepperoni Pizza Chaffles – 2 net carbs each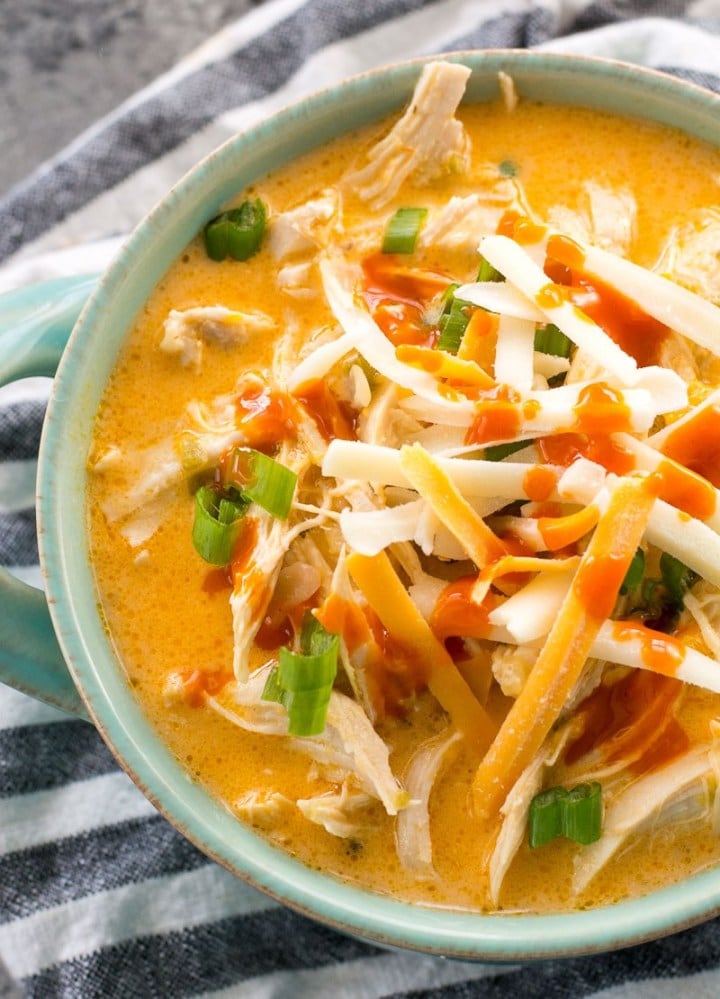 What a perfect keto meal prep recipe! This Buffalo Chicken Soup makes 8 servings at just 4.7 net carbs each. You can use an Instant Pot or slow cooker to make this delicious keto soup. Side dish recommendation: Pretzel Bites with Cheese Sauce – 4.7 net carbs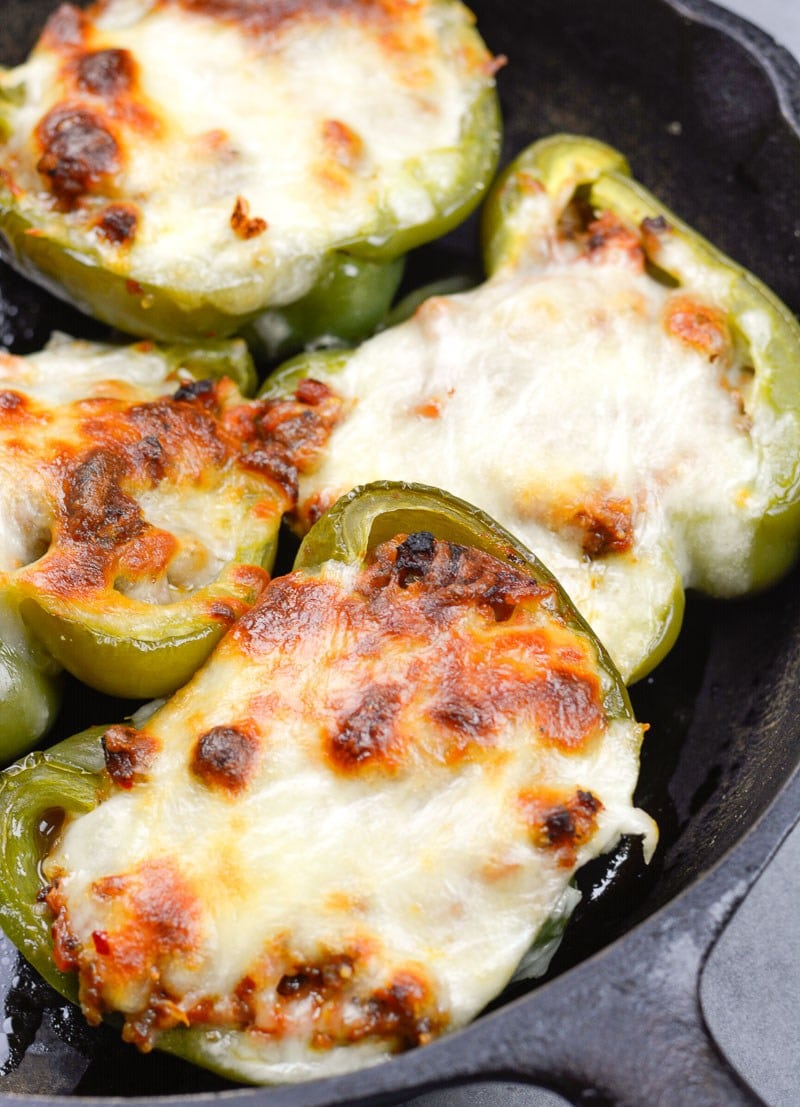 These Pizza Stuffed Peppers give you all the delicious flavor of pizza without all the carbs! This recipe makes four servings at just 4.9 net carbs each, all with just 5 ingredients. Easy to meal prep and reheat for a leftover lunch, too! Side dish recommendation: Cheesy Keto Breadsticks – 1.9 net carbs each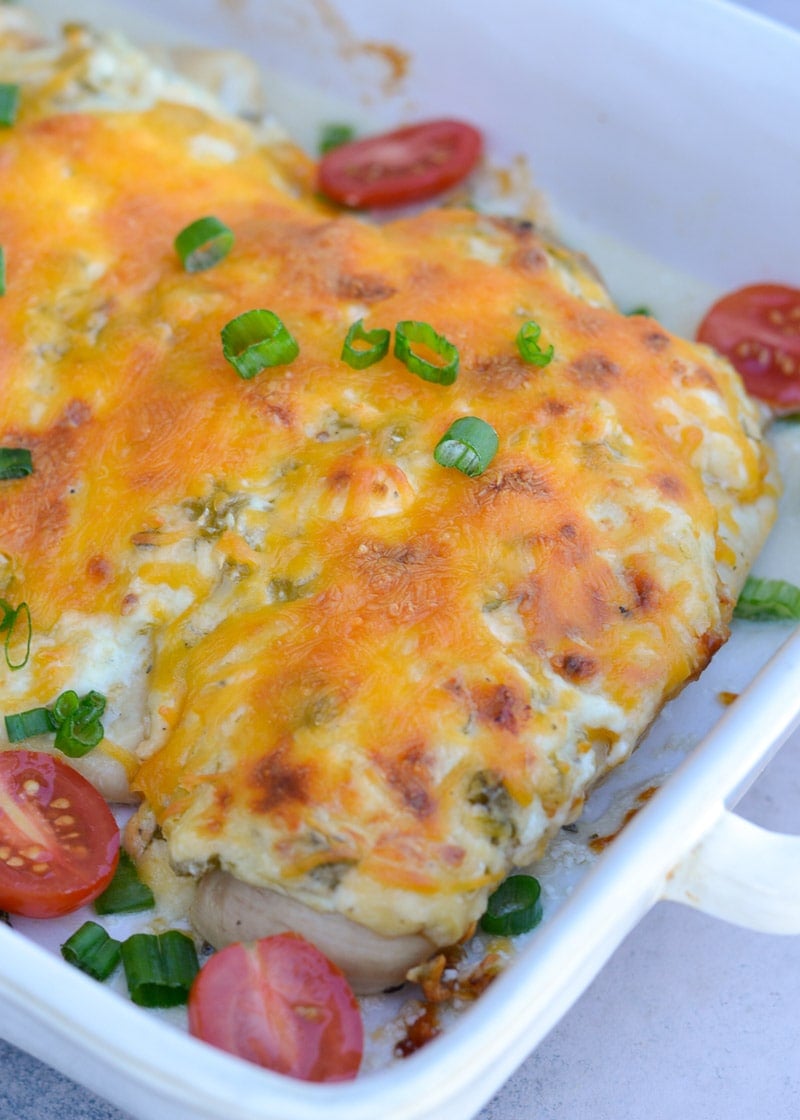 This Cheesy Chicken Bake is a super comforting, creamy, filling dish! This recipe makes 6 servings, just 3.4 net carbs each. Easy to meal prep and reheat for leftovers. Side dish recommendation: Air Fryer Roasted Broccoli – 3.1 net carbs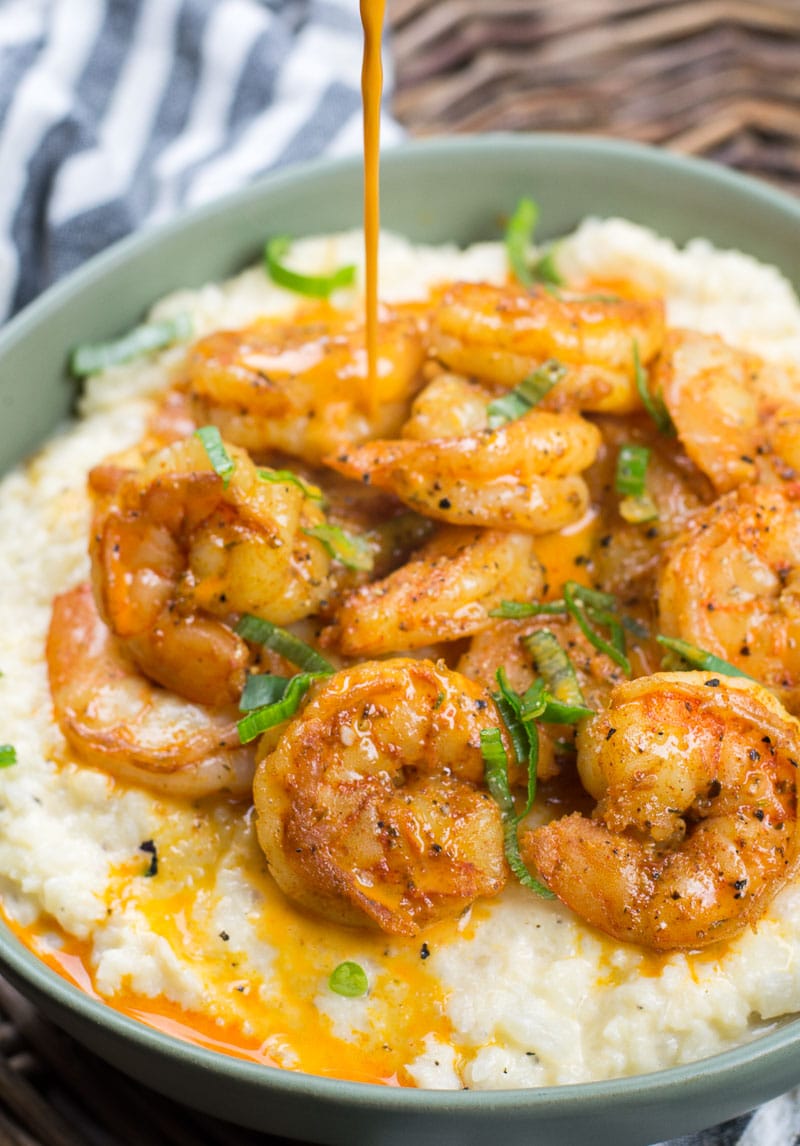 This Keto Shrimp & Grits is the ultimate comfort food! Ready in 30 minutes, this nutritious dish has all the flavor of the classic grits without the carbs. This recipe makes 4 servings, just 4.4 net carbs each. Side dish recommendation: Keto Cheddar Garlic Biscuits – 1.9 net carbs each
Keto Meal Prep Tips
Lasagna –
This lasagna reheats so wonderfully, you can definitely meal prep this dinner without losing a bit of flavor or deliciousness. Just cook entirely up to 3 days ahead of time and store (covered) in the fridge. When ready to reheat, place pan back in the oven (350 degrees F) until warmed throughout. If cheese is already browned enough, leave covered. Uncover if you'd like the cheese to get browner.
Chicken soup –
This buffalo chicken soup is super simple to make in advance. You can cook according to directions, refrigerate up to 5 days, then reheat either in the slow cooker, in a pot on the stove, or by the individual bowl in the microwave. If you plan to freeze, leave out the cream cheese and shredded cheese. To reheat, dump frozen soup in a pot or slow cooker, then add the cream cheese and shredded cheese and mix when warmed throughout.
Stuffed peppers –
These stuffed peppers can easily be made ahead of time and reheated when ready to serve. If pre-baking, leave out the mozzarella. When reheating (in the oven at 375 degrees F), cover with shredded mozzarella and allow it to melt as the peppers warm throughout. You could freeze the baked stuffed peppers–Just wrap multiple times in plastic wrap and store in a freezer up to 6 months. Thaw before reheating in the oven.
Chicken Bake –
This chicken bake can easily be made ahead of time! You can prepare the cream cheese mixture up to 4 days ahead of time if it's stored in the fridge, then just slather and bake. After baking, refrigerate up to 3 days. To reheat, cover with foil and bake at 350 degrees F until warmed throughout. Remove foil in the last 5 minutes to make the top bubbly again. I don't recommend freezing due to the cream cheese and shredded cheese.
Shrimp & Grits –
The cauliflower grits can be prepared ahead of time, but I recommend cooking the shrimp fresh when you're ready to serve. Grits can be stored in the fridge up to 4 days; thin out with broth while reheating if it's a bit thicker than you prefer. I don't recommend freezing.