These light and fluffy Spinach and Havarti Puffs are packed with fresh veggies and loads of cheese! The perfect side dish to any meal!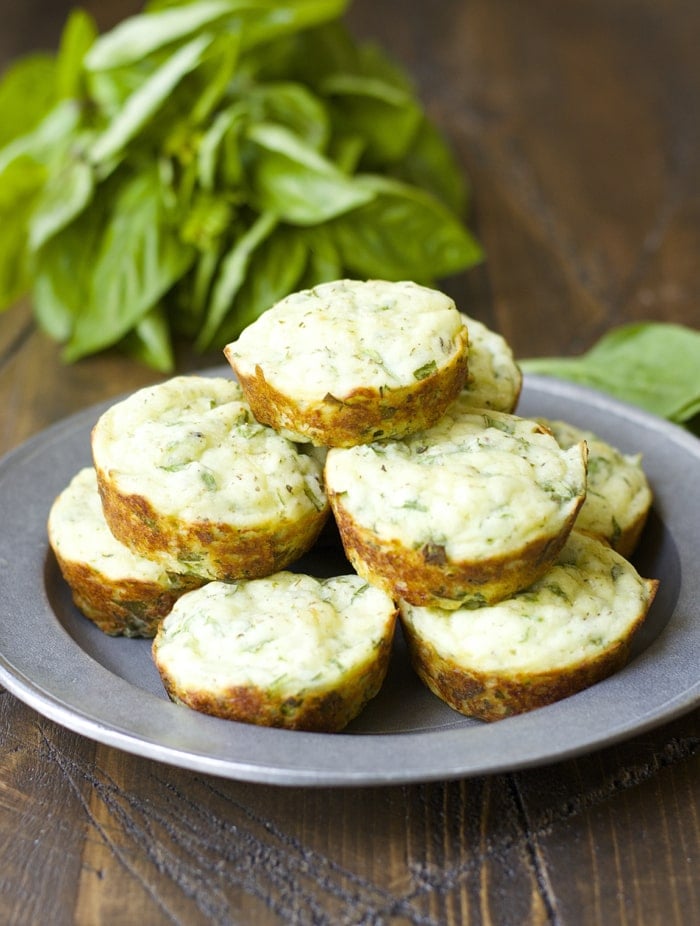 Are you a bargain shopper at the grocery store? I am most of the time. I usually carefully plan out my trip and I know exactly what I need until I see those darned by one get one free signs. They get me every single time.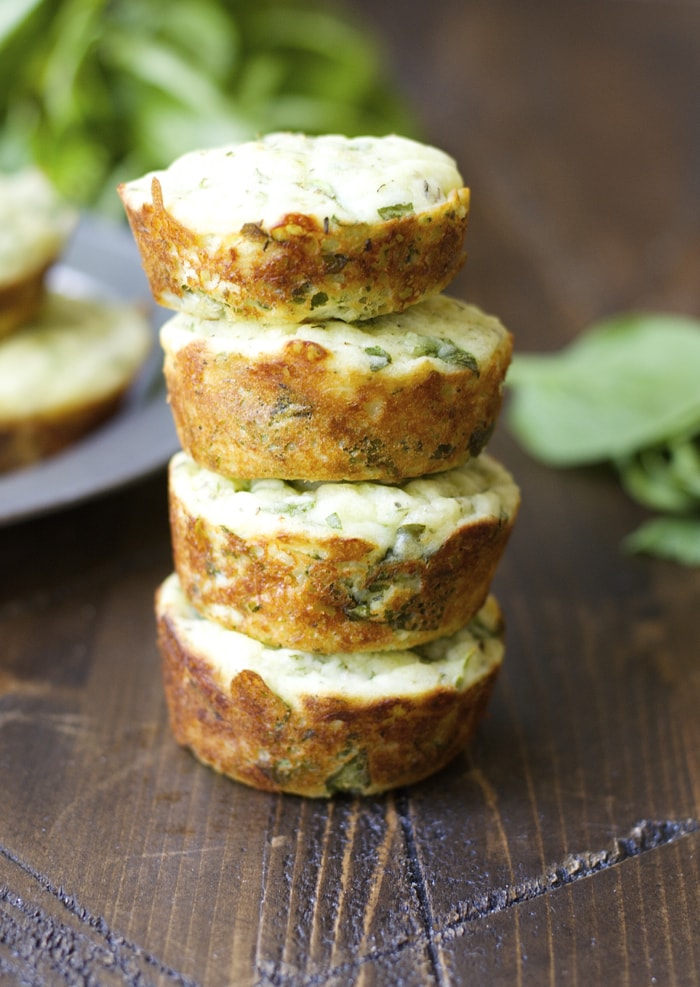 Why do I feel the need to purchase TWO of something that wasn't on my list to begin with? The last couple weeks Barilla Gluten Free pasta has been BYGO free so naturally I buy two packages every time I see the sale, regardless of if we are having pasta, regardless if we already have four packages at home. It is a genius marketing ploy because it totally works, at least on me.
Well, the two pound packages of baby spinach were on sale BYGO free and guess what happened? Did I need FOUR pounds of spinach? Nope. Did I have any idea what to do with four pounds of spinach? Of course not. Did I buy it anyway? You know it.
So after a few days I had eaten my weight in green smoothies, but had hardly put a dent in the mountain of spinach we had. So, I got to thinking of creative ways I could use it.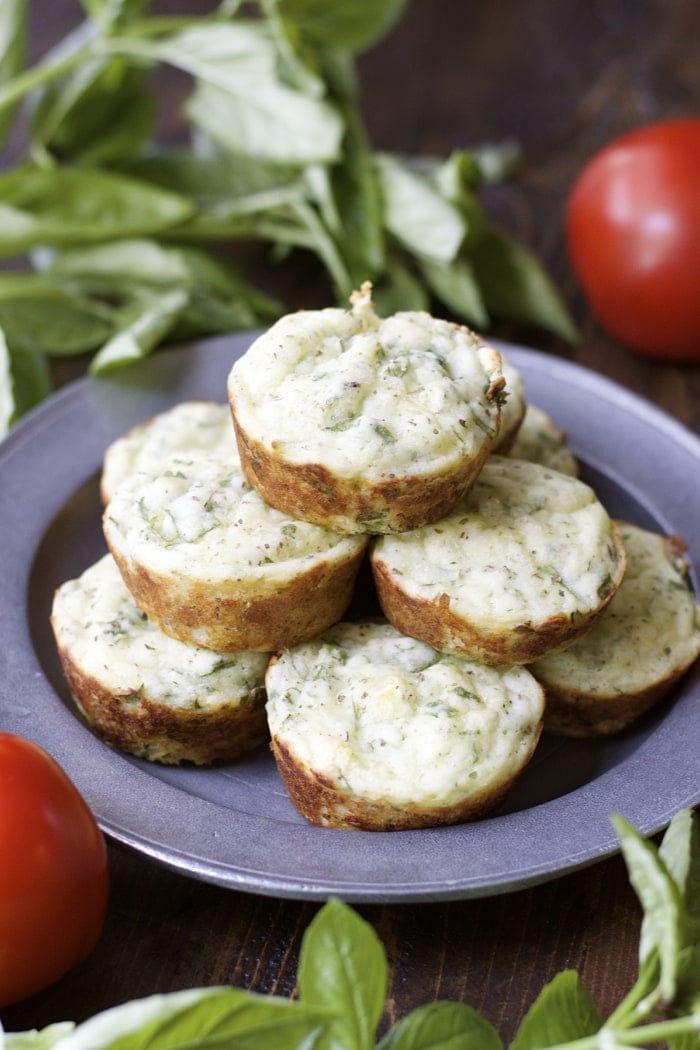 These Spinach and Havarti Puffs were the answer. Who doesn't love a super fluffy ultra cheesy little bite to snack on? And bonus if it has a ton of spinach added, right?
This recipe is similar to my other puff recipes, pizza puffs, country ham, and buffalo chicken. But unlike the others, this is a vegetarian version that is great on its own or can be the star if you serve it with a side salad and a warm bowl of marinara for dipping.