Need help with easy keto dinners? This easy keto meal plan includes 5 simple keto family dinners, a bonus meal prep recipe, and a printable shopping list!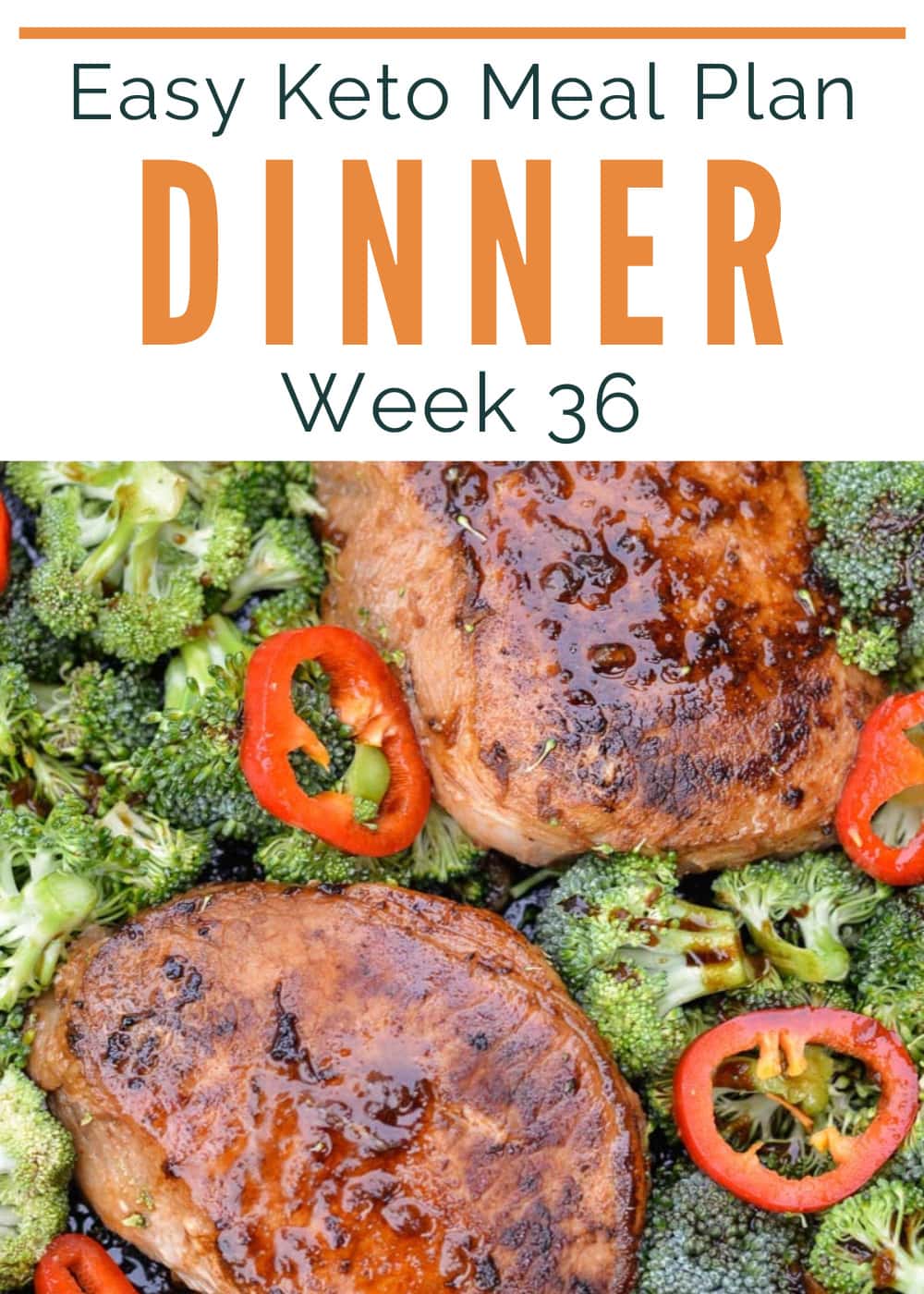 This week, we have five delicious keto dinners as well as an easy low carb meal prep breakfast to keep you full! With the printable shopping list, you can save time grocery shopping and have more time meal prepping these tasty meals! Most meals are ready in 30 minutes, so you'll be less likely to stray from your low-carb plan and more likely stay on track!
When you click through to each individual recipe, it'll take you to the full, detailed, step-by-step instructions. This includes a printable recipe card that includes nutrition information, too (right at the bottom of the card). To figure out the net carb count, I subtract the amount of fiber from the amount of carbs.
At the bottom of this post, you'll find a printable meal plan (with space to fill in your own needs & weekend plans) as well as an organized grocery list to help make things even easier. I also included meal prep tips for each meal so you can easily organize a "prep day" to make your week easier or find time during the week to make sure your evenings run smoothly!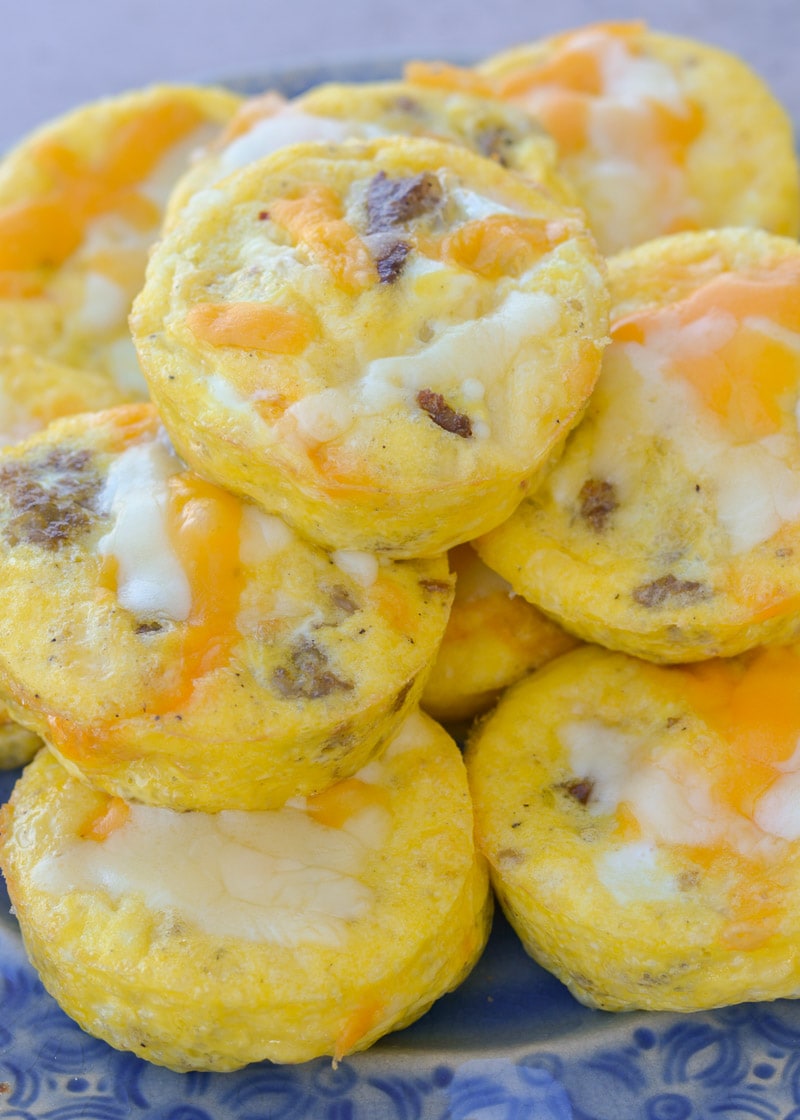 These Sausage Cheese Keto Egg Muffins and light, fluffy, and delicious! Easy to meal prep a big batch for the whole week, then just microwave for 30 seconds for an easy, super low-carb breakfast.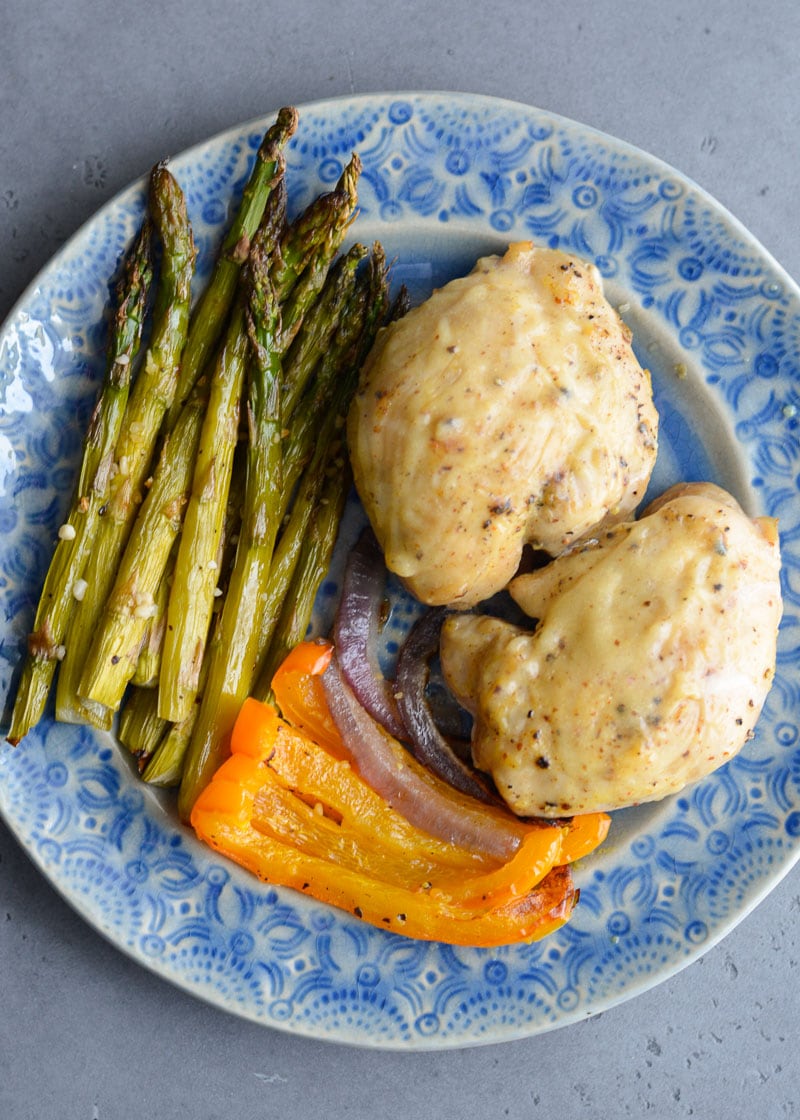 Make dinner super quickly with this Honey Mustard Chicken Sheet Pan Meal! Thanks to the G Hughes sugar free sauce, this dish has that classic honey mustard flavor without the big dose of carbs. The recipe makes 4 servings, 4.9 net carbs each. Side suggestion: Three Cheese Keto Biscuits – 22 biscuits, 2 net carbs each; These can be meal prepped and frozen for later, too!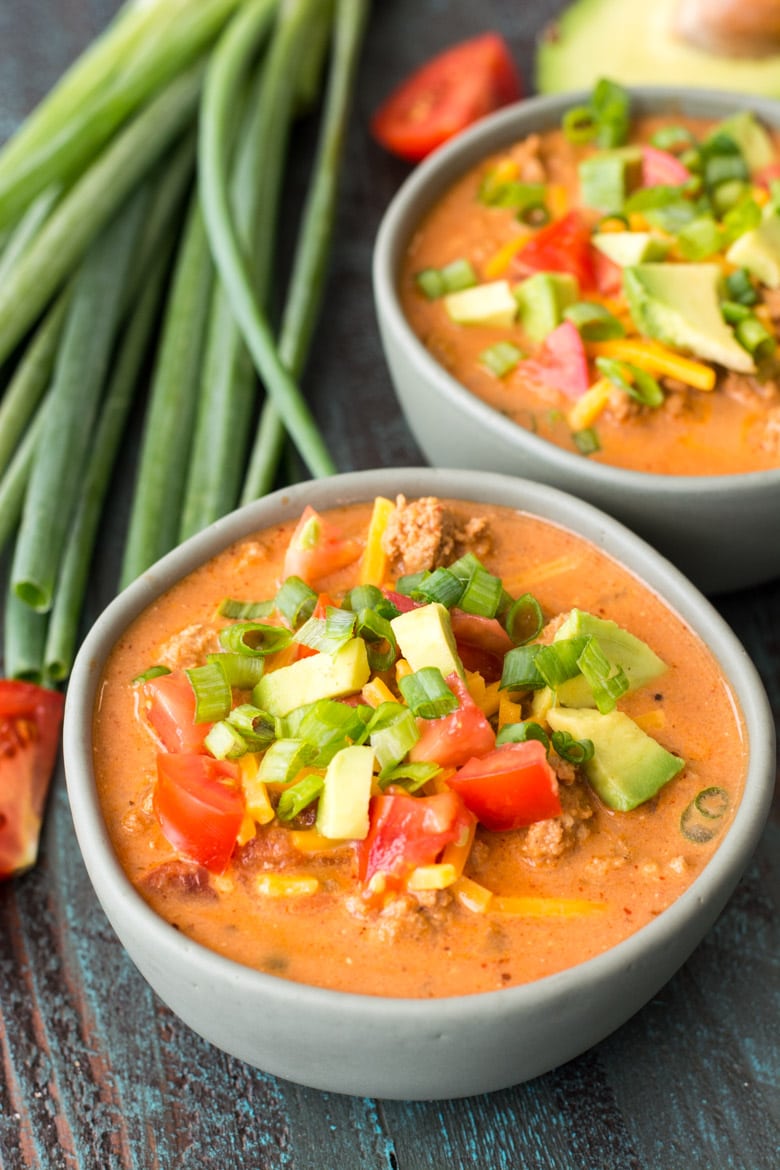 We love this Cheesy Keto Taco Soup because it makes a large batch with barely any work! Feel free to grab some avocado, cheddar, and tomatoes for garnish if you'd like, but I left them off the grocery list. This recipe makes 8 servings (5.3 net carbs per bowl). Side suggestion: Jalapeno Cheddar Chaffles – 6 chaffles, 1.5 net carbs each; These are perfect for dipping or could even be cubed and toasted for croutons!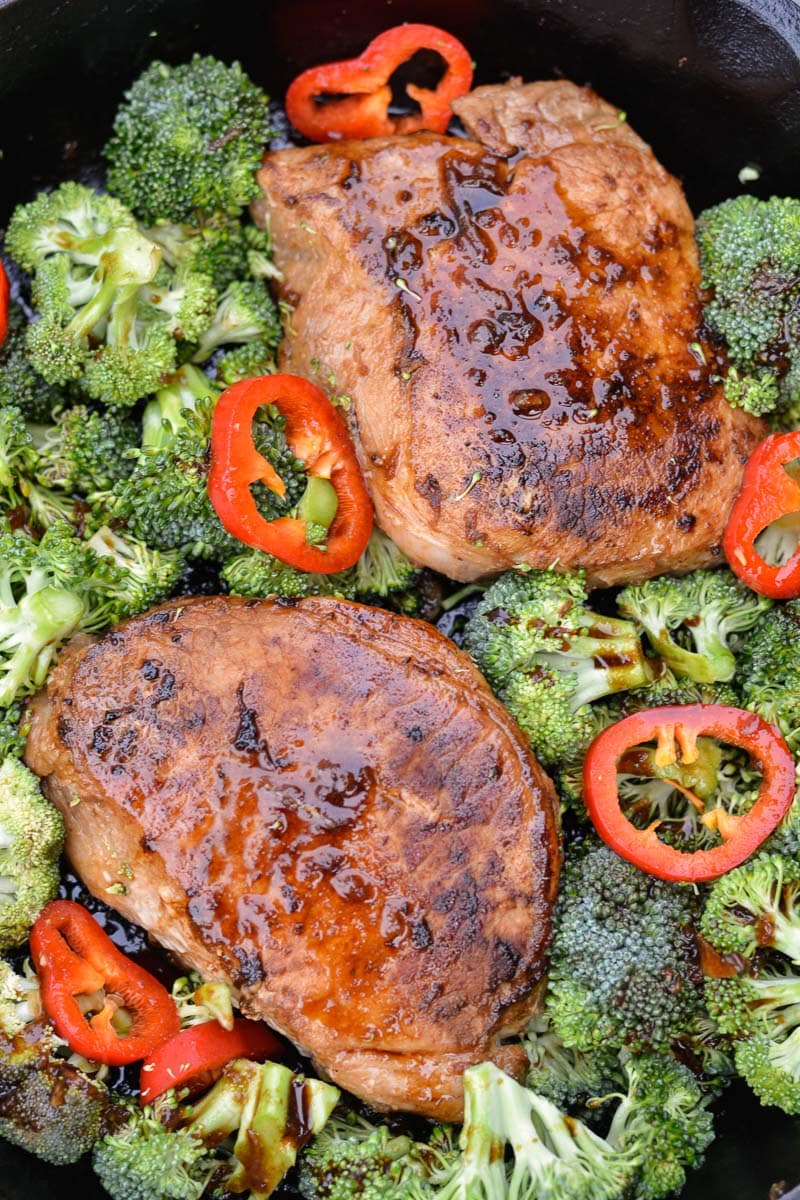 This one pan dish is bursting with flavor! This recipe for Asian Pork Chops with Sesame Broccoli makes 4 large servings at 7.3 net carbs each. This is really such a complete meal, I don't even cook a side to go with it… But if you made those 3-Cheese Keto Biscuits suggested on Monday, those would be delicious reheated and served alongside this dish, too!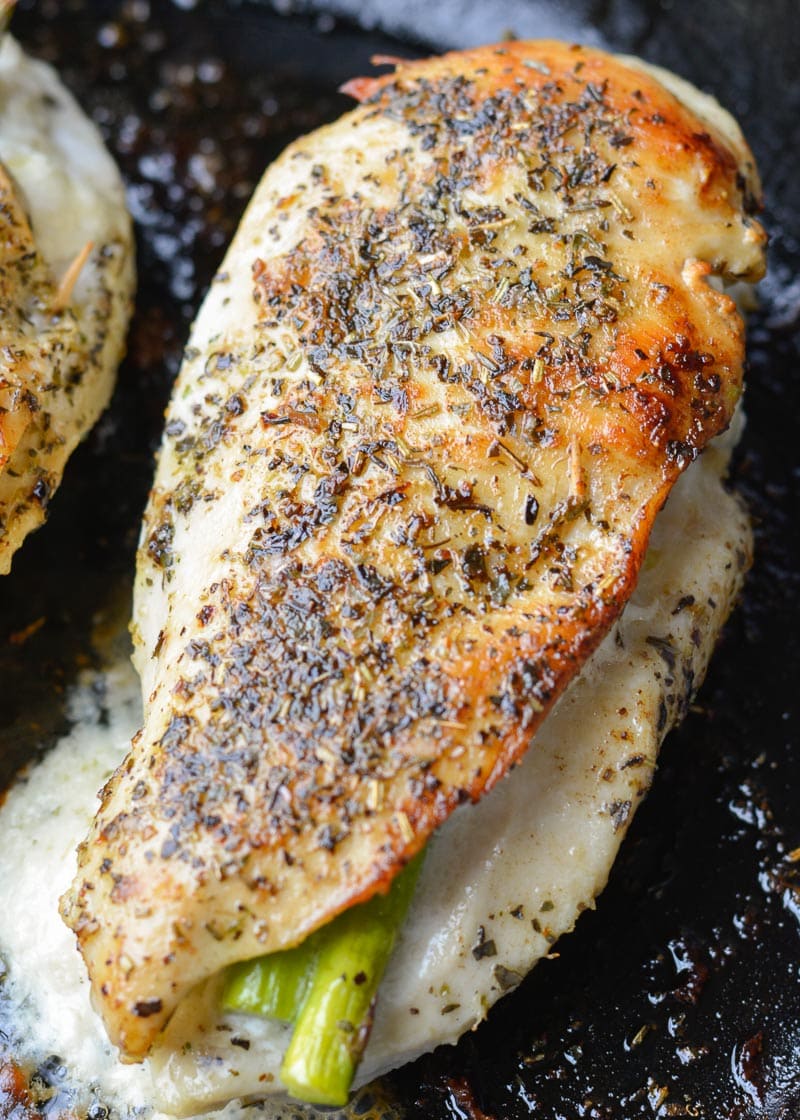 This Asparagus Stuffed Chicken is an impressive but easy dinner that even picky eaters will love! This recipe makes 4 servings, just 2.2 net carbs each. Side suggestion: Bacon Cheddar Roasted Cauliflower – 4 servings, 4.2 net carbs; These crispy, cheesy cauliflower bites are perfect with the tender chicken!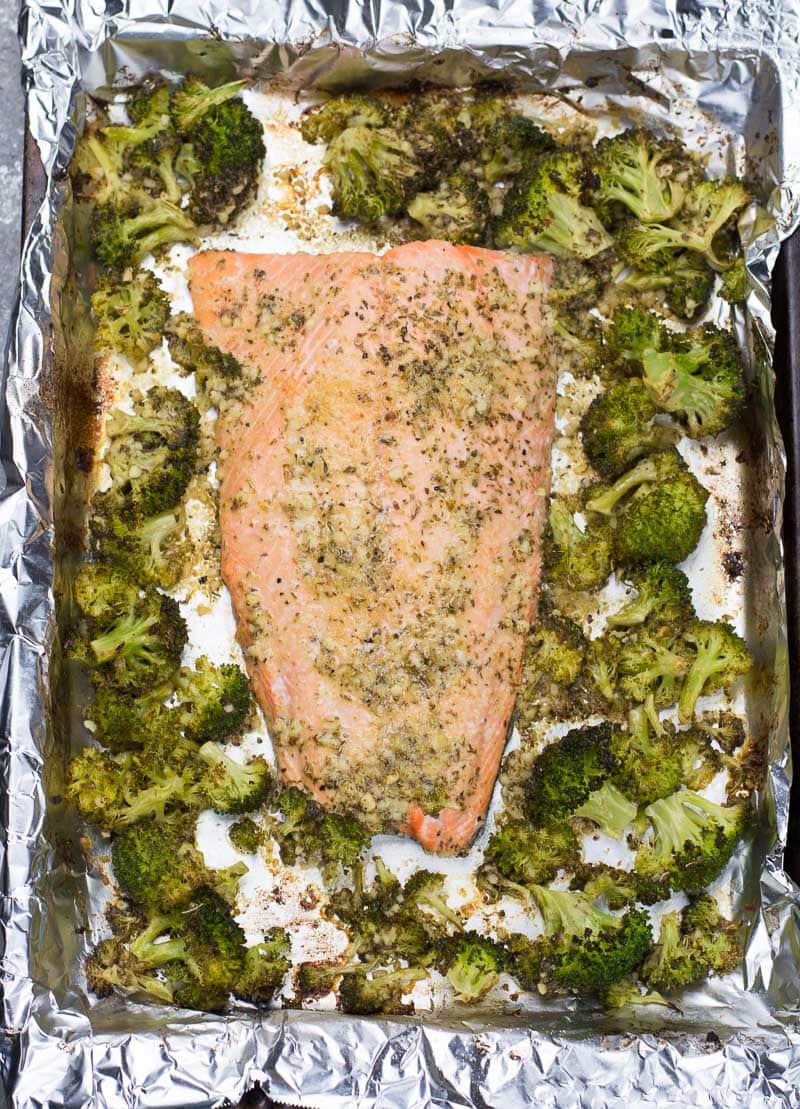 This Keto Salmon and Broccoli Sheet Pan is perfect for a weeknight when you don't want a lot of fuss! It's ready in 25 minutes and only dirties one pan! This recipe makes 4 servings, just 5 net carbs each! Side suggestion: Keto Mashed Cauliflower – 6 servings; 4.4 net carbs each; These can be meal prepped and reheated when serving!
Keto Meal Prep Tips
Honey Mustard Chicken –
This can easily be meal prepped! You can cook it ahead of time, store in the fridge, then reheat either in the oven or microwave. Because of this, it can make a great meal prep lunch, too!
Taco Soup –
As most soup, this is great for meal prep! You can make this 3-4 days ahead of time and store in the fridge. If making more than 1 day in advance, I like to leave out the cream cheese and heavy cream, then I add those when I'm reheating the soup on the stove or in the slow cooker.
Pork Chops –
While I think these are best fresh, you can make these ahead of time as well! Just cook ahead of time, store in the fridge up to 3 days, then reheat in the oven.
Stuffed Chicken –
This stuffed chicken is easy to meal prep! You can make the filling ahead of time and butterfly the chicken, then store them separately in the fridge up to 3 days. When ready to serve, just fill and bake! You can cook it ahead of time as well, then store in the fridge up to 3 days. To reheat, bake until warmed throughout.
Salmon –
I usually only pre-chop the broccoli to meal prep this, then I cook the whole sheet pan fresh when I'm ready to serve. If you choose to cook beforehand, I recommend undercooking by a minute or so, storing in the fridge up to 2 days, then bake until warmed throughout to reheat.