Pork Chops are tossed in a zesty marinade made of lemon juice, sriracha, chili garlic sauce, sesame seed oil, and soy sauce then pan seared to perfection! This easy meal comes together in mere minutes!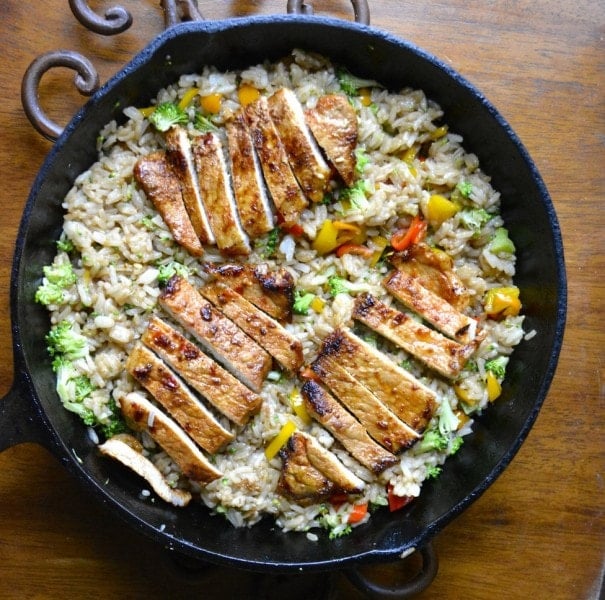 The Asian kick continues!
When I shared these fabulous Salmon and Broccoli Bowls I told you that we had enjoyed Asian inspired dishes for a whole week. These pork chops were without a doubt one of our favorites from that week. They are full of flavor and a cinch to make!
It is amazing to me that the same set of ingredients can make such different dishes. If you have made the Kung Pao, Lo Mien, Salmon and Broccoli Bowls, or the fried rice you likely have the ingredients for this dish on hand.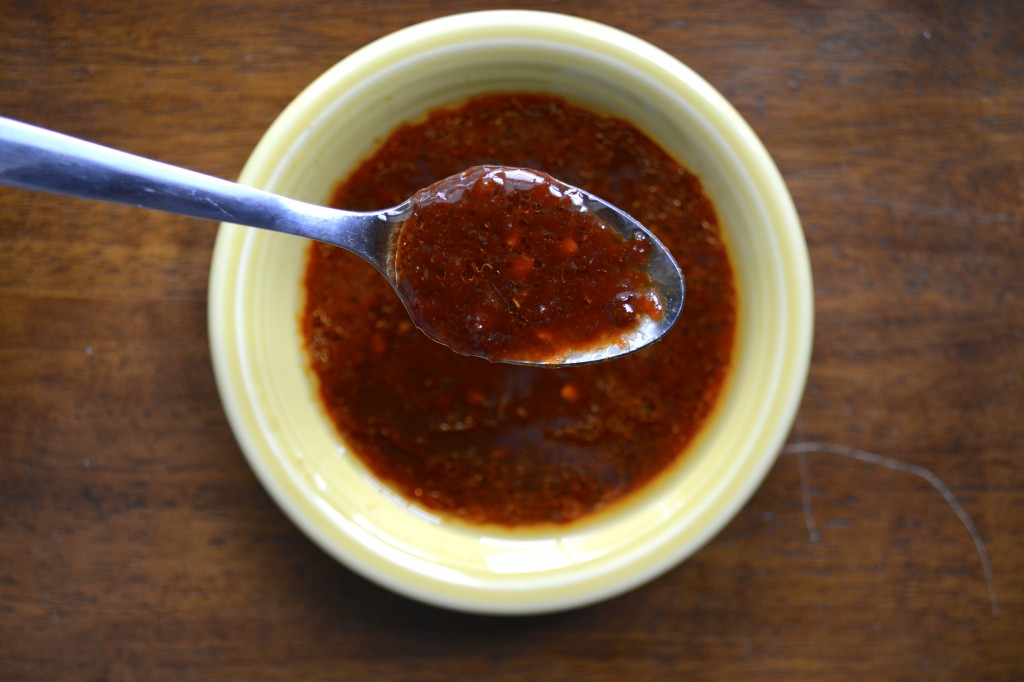 You start by making a really simple marinade for the pork chops. The marinade has just five simple ingredients, the juice of one lemon, chili garlic sauce, sriracha, sesame seed oil, and a little soy sauce. I mixed my marinade in a small bowl to make sure everything was well combined first. Then throw your meat and marinade in a bag for a couple hours. I let mine marinate for about 2 hours.
Heat a large skillet to medium heat with about a tablespoon of olive oil. Toss the pork chops in the skillet and let them get nice and brown, that took about 3 minutes on each side for me. Depending on the thickness of your chops you might need to adjust the cooking time slightly.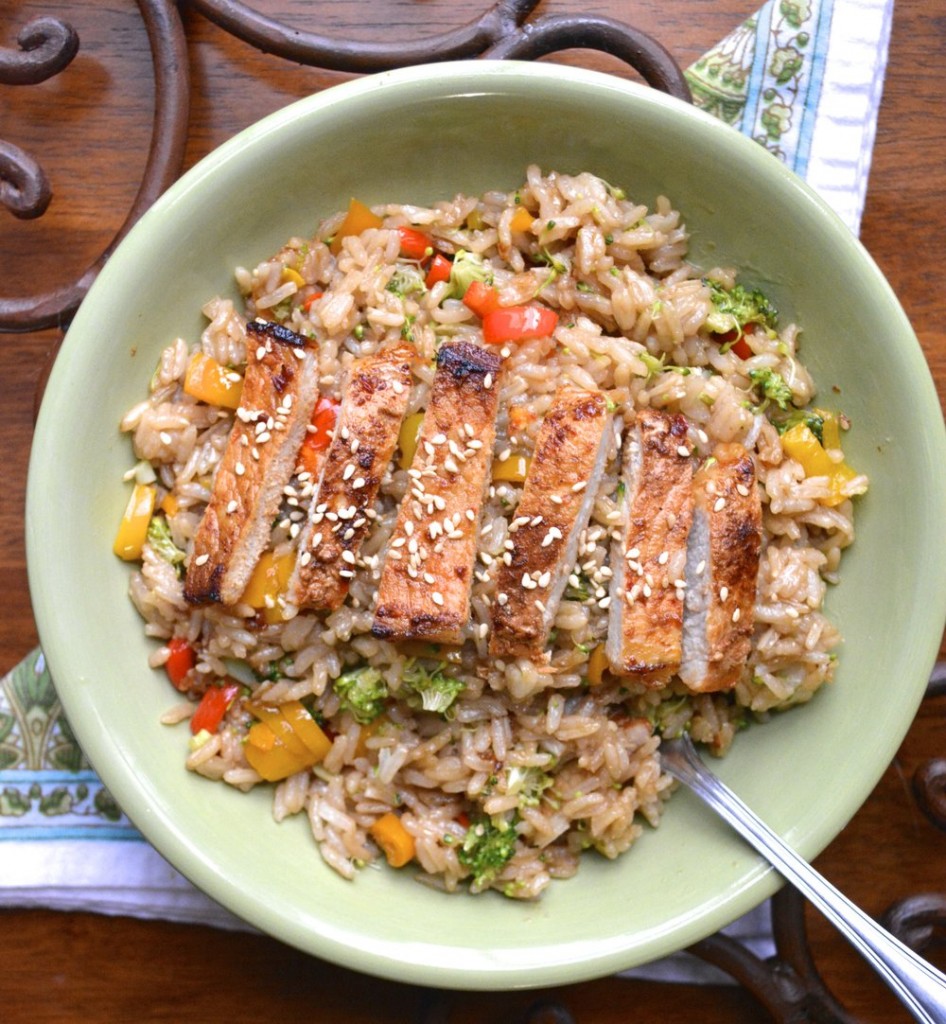 I served my pork chops over vegetable fried rice for a complete meal. If you don't have a handy fried rice recipe try this Kale and Red Pepper Fried Rice. So good, you will love the combination!
For more easy recipes follow me on Pinterest!
 Looking for more great Pork Chop Recipes?
Check out these Spicy Pork Chops and Rice!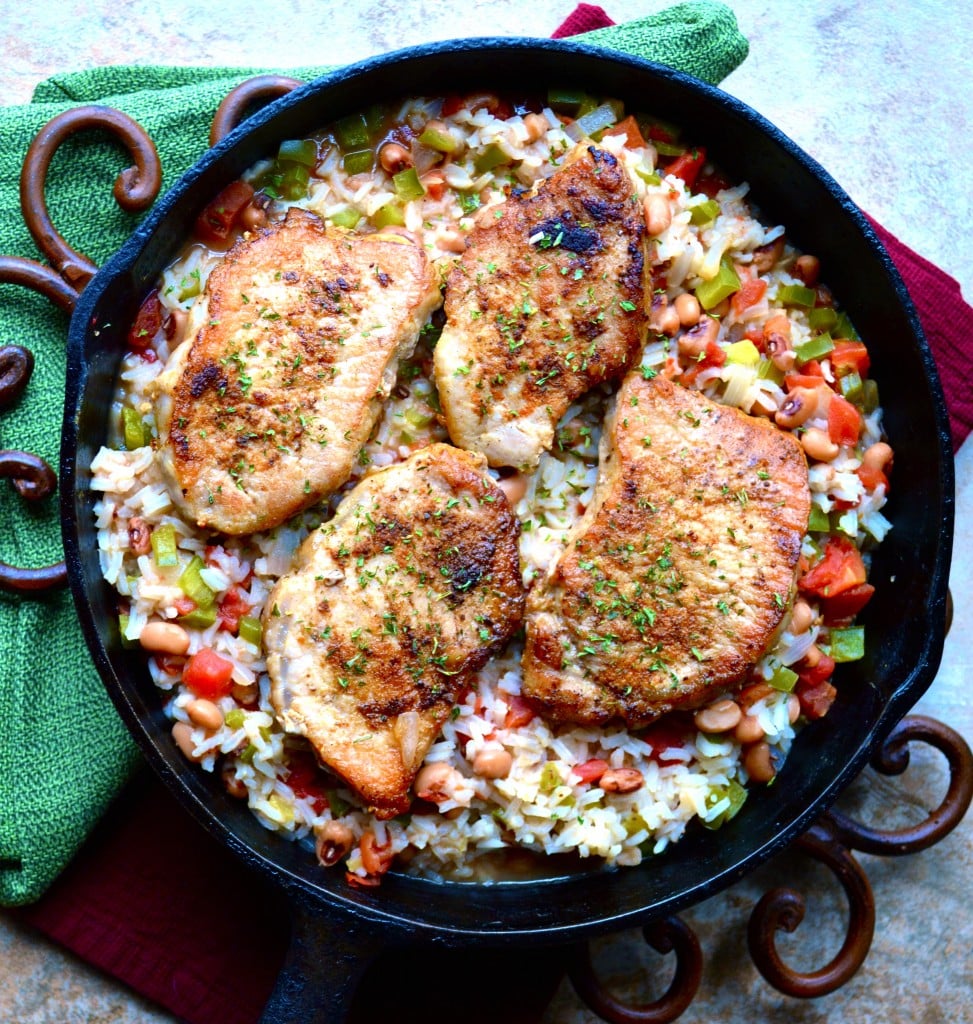 Or these super simple Pecan Crusted Pork Chops!