Enjoy 5 keto dinners and a low-carb meal prep breakfast recipe in this Easy Keto Meal Plan! Printable shopping list, keto meal prep tips, side suggestions, and net carb counts are included!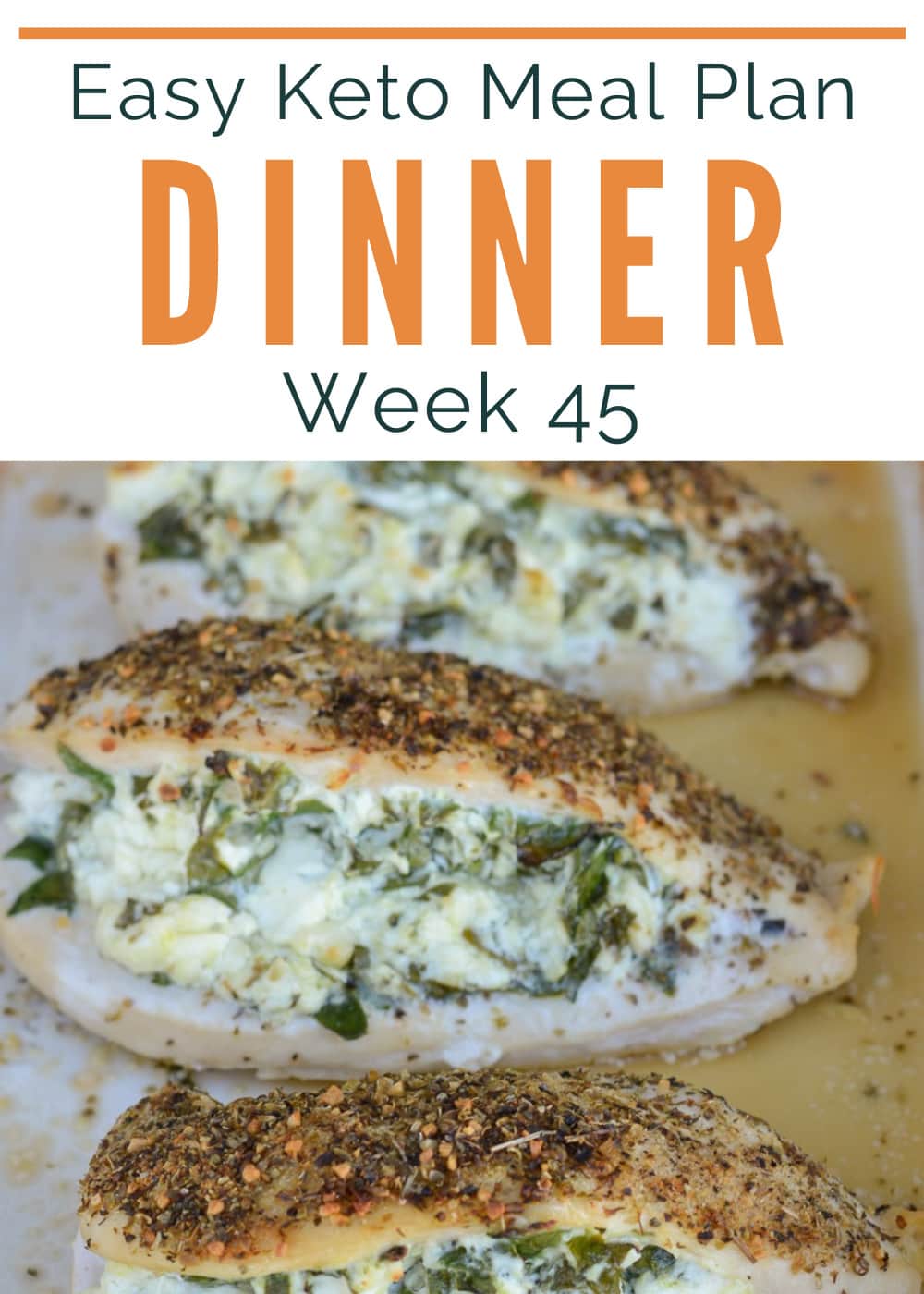 This week I've got five quick low-carb dinners, perfect for busy weeknights. I've also included an easy keto meal prep breakfast recipe–It'll save your time in the morning and make it easier to start your day on track! Side suggestions, meal prep tips, net carb counts, AND your printable shopping list are ready!
I'm making keto as easy as possible… Just download the grocery list for all the ingredients you need for these dinners and bonus recipe! Click through to each individual recipe for a printable recipe card with net carbs and macros, then scroll to the bottom of this post for keto meal prep tips and a printable meal plan + grocery list!
If you're having trouble downloading the recipes or meal plan, check to make sure your ad blocker is turned off.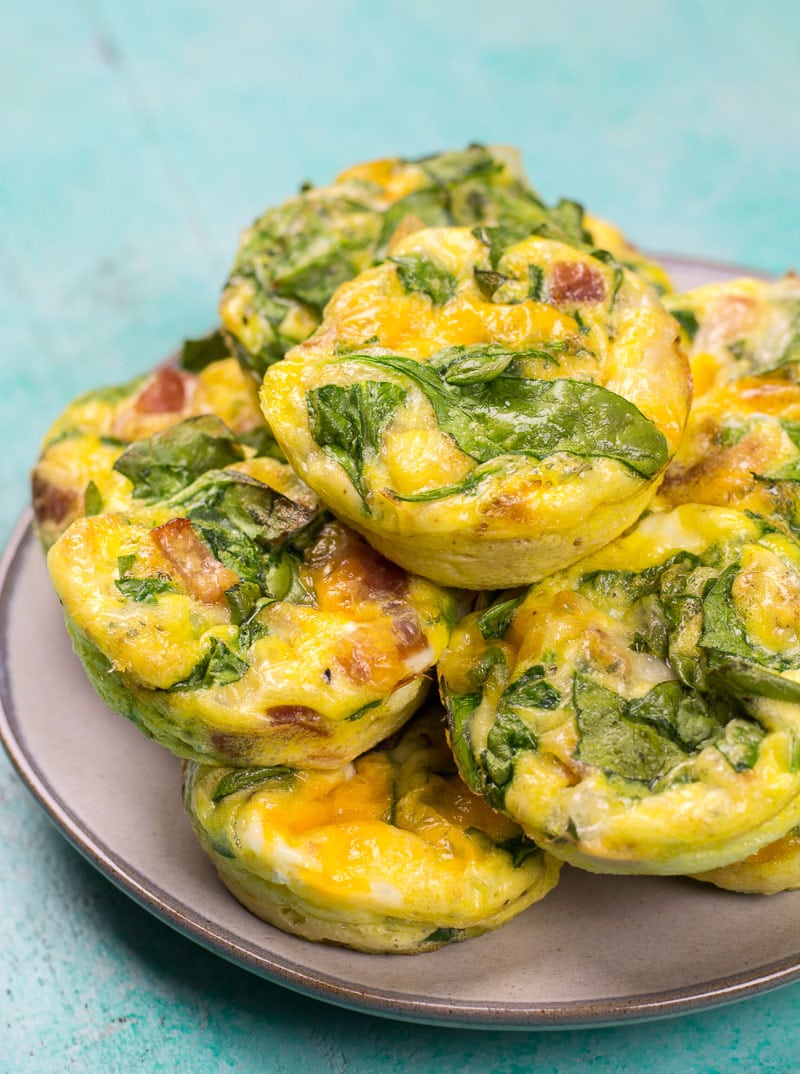 These Spinach Bacon Egg Muffins are a great grab-and-go keto breakfast! Each one is just 1 net carb, and this recipe makes 12 muffins. You can store these in the fridge 3-4 days or in the freezer up to 3 months (allow them to cool completely & wrap individual muffins in 2 layers of plastic wrap, then store in a freezer bag). Reheat by microwaving in 20-second intervals until warmed throughout.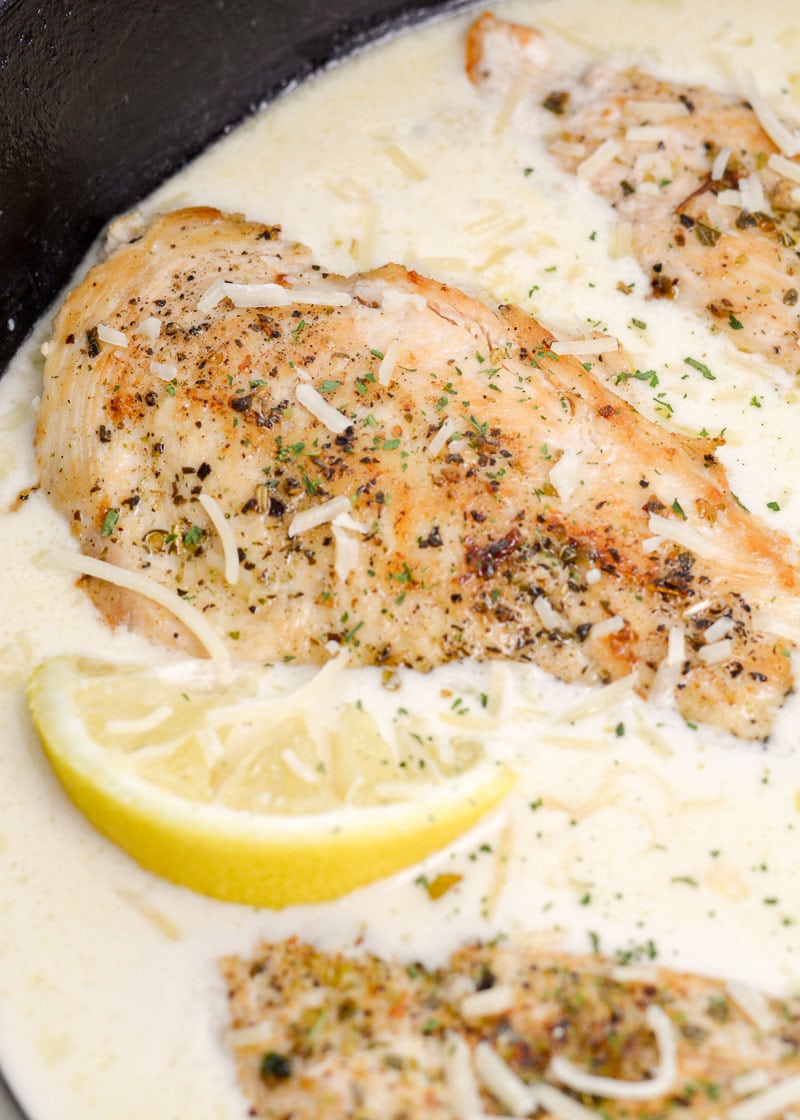 This Lemon Parmesan Chicken is one of the easiest, most delicious recipes in our rotation! This recipe makes 4 servings, each one only 2 net carbs! Side suggestion: Parmesan Roasted Cauliflower – 3.5 net carbs, 4 servings; The crispy edges are amazing with the lemony sauce! This dish would also be great with mashed cauliflower or other roasted or air fried vegetables.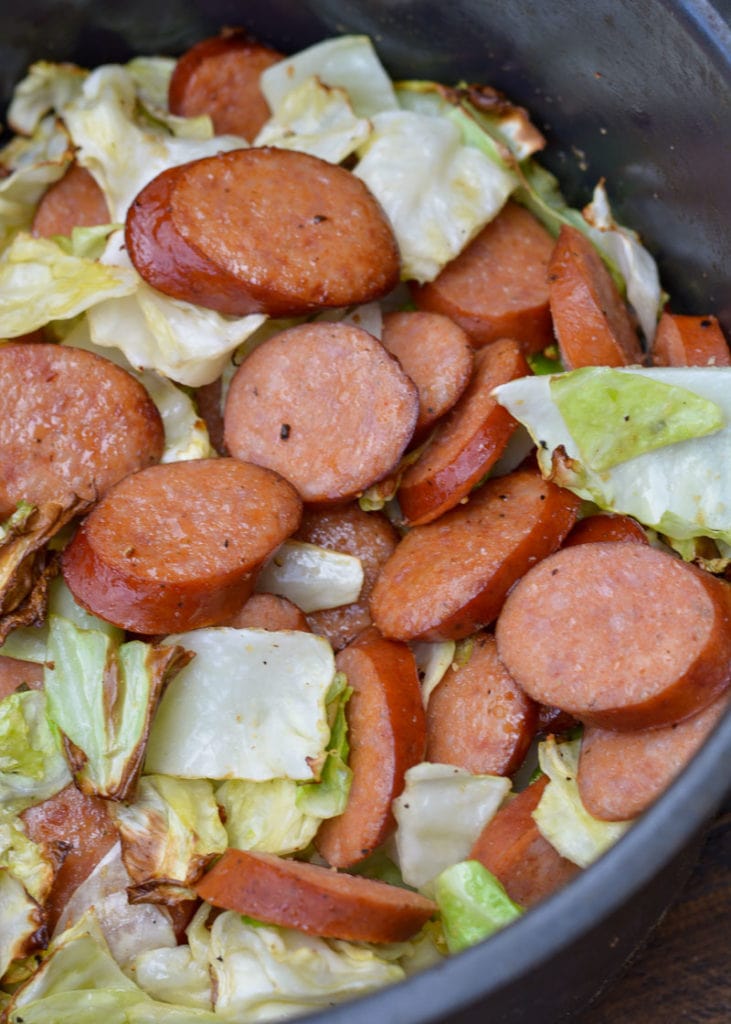 This Air Fryer Sausage and Cabbage cooks fewer than 10 minutes and is great for a busy weeknight! This recipe makes 4 servings, 5.7 net carbs each. Side suggestion: Keto Three Cheese Biscuits – 22 biscuits, 2 net carbs; These are easy to meal prep, freeze, and reheat… An amazing keto side dish!
P.S. If you need to use up the other half of the head of cabbage, try this Low Carb Cheesy Cabbage Casserole or Fried Cabbage with Bacon this weekend!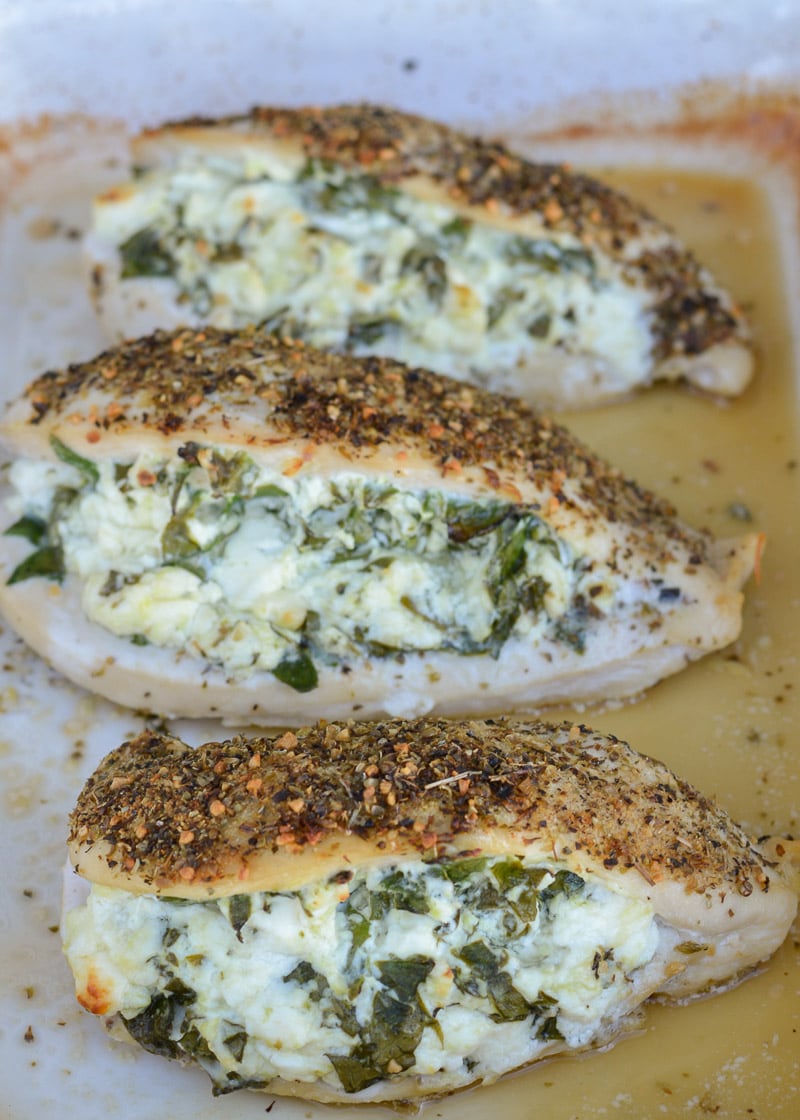 This Spinach and Feta Stuffed Chicken is wonderfully juicy and super flavorful! This recipe makes 4 servings, 1.4 net carbs each. Side suggestion: Greek Cucumber Salad – 6 servings, 3.5 net carbs; This is the perfect light, bright side-dish for spring! Makes great lunch leftovers, and the flavors complement the filling of the chicken perfectly.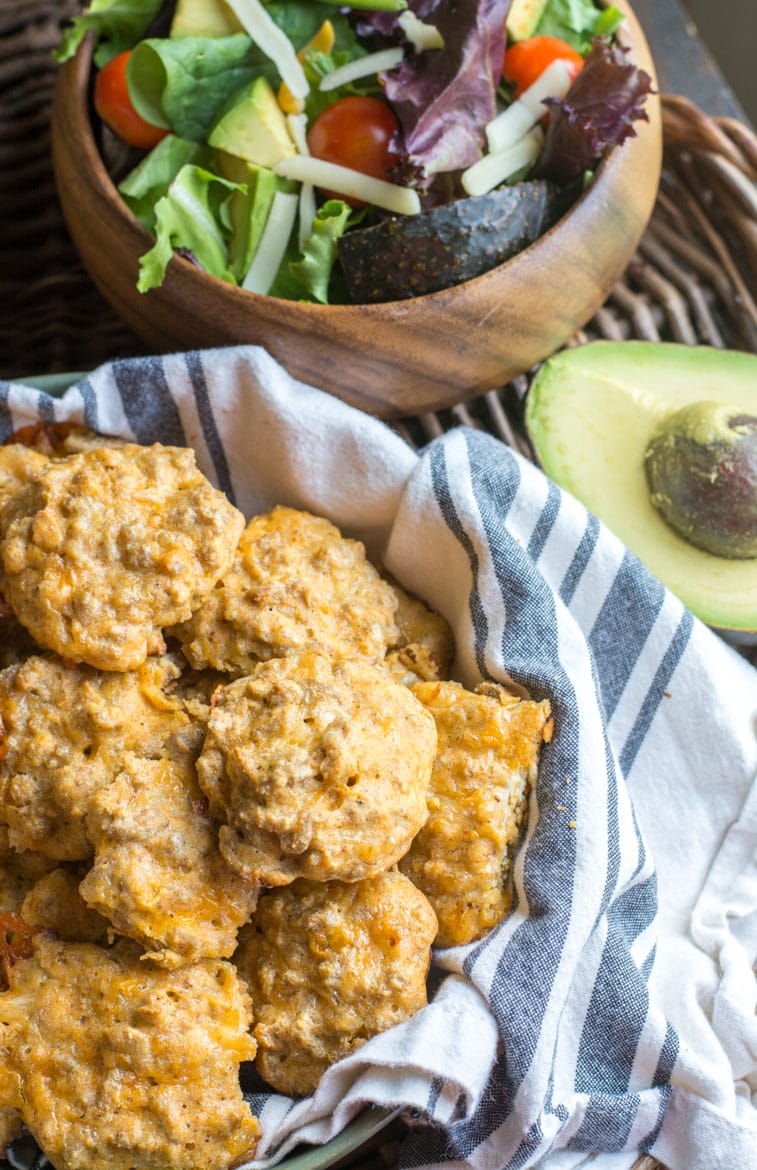 These Keto Taco Bites are such an easy, kid-friendly keto meal! Ideal for meal prep and leftover lunches, too. This recipe makes 30 bites, each one 0.9 net carbs. Side suggestion: Jalapeno Popper Taquitos – 2 servings (3 taquitos each), 1.1 net carbs per serving; These add a ton of flavor without much extra work and few ingredients!
Note: These call for coconut flour, and that is what I included on the grocery list. However, you could use almond flour instead; the bites will not be as fluffy, but they still taste great. If this is a good money-saving substitution for you, go for it!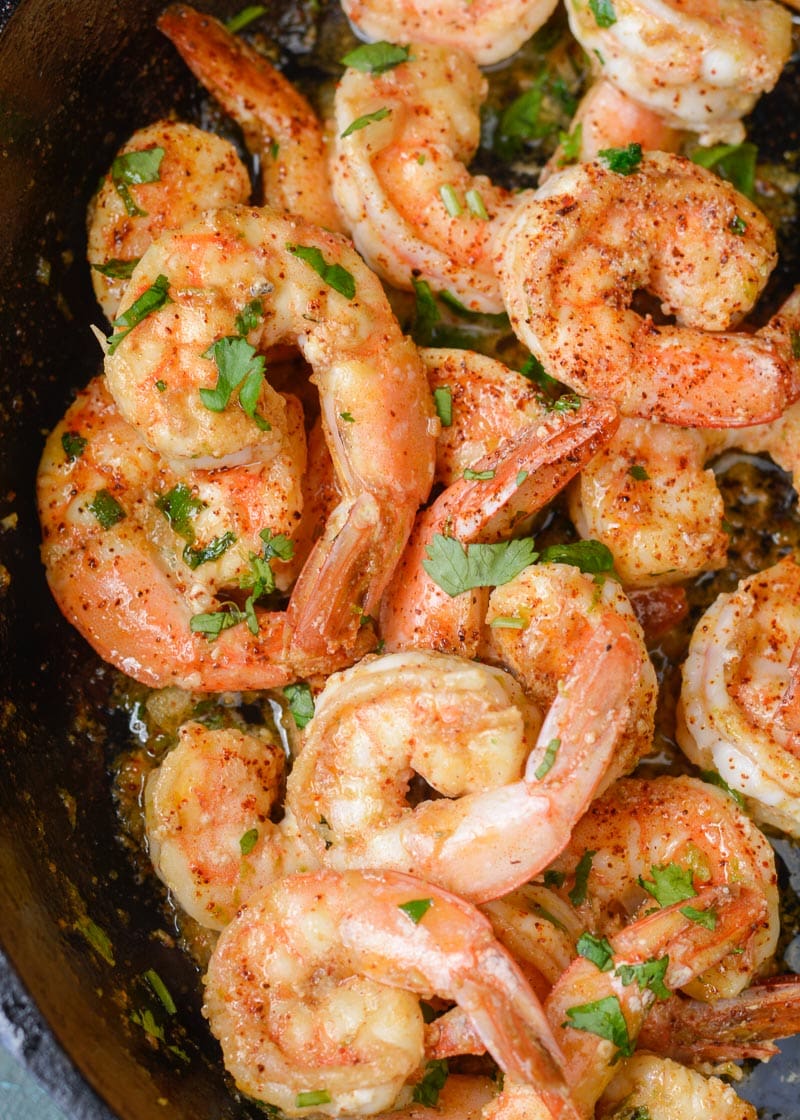 This Cilantro Lime Shrimp recipe is bursting with flavor and cooks super quickly–Perfect for a Friday night! This recipe makes 4 servings, just 1.5 net carbs each. Side suggestion: Cilantro Lime Cauliflower Rice – 4 servings, 4.1 net carbs; The cauliflower in this recipe soaks up the flavor of cilantro and lime so well, even people who aren't big cauliflower fans tend to like this side dish! Works perfectly with the shrimp.
Keto Meal Prep Tips
Lemon Parmesan Chicken –
Cooked and cooled chicken should be transferred to the refrigerator in an airtight container. In the refrigerator, cooked chicken can last 3-4 days, but freeze it if you would like to store it longer.
To reheat in the oven, first preheat your oven to 325 degrees. Place the dish in an oven-safe container and cover tightly with aluminum foil. You can also microwave this chicken and sauce in 45-second intervals, turning after each blast, until warmed throughout.
Sausage & Cabbage –
You can make this keto dinner ahead of time and store it in an airtight container in the fridge. To reheat, it's best to either toss it back into the air fryer for a minute or warm it in a lightly-greased skillet on the stove. You can also microwave the leftovers, but you lose some of the crispiness in the cabbage.
Stuffed Chicken –
This stuffed chicken reheats well because the creamy filling prevents it from becoming too dry! You can make it up to 4 days in advance, then store in the fridge. To reheat on the stove, simply place the breasts back in the skillet with a couple tablespoons of water or broth, then cover as it reheats.
Alternatively, you could reheat in the stove (still add the water/broth and cover) or the microwave (still add a bit of water or broth, but you don't have to cover).
Taco Bites –
These are perfect for meal prep! Make up to 5 days ahead of time and store in an airtight container in the fridge or for up to 4 months in the freezer (allow to cool completely, wrap 1-4 bites twice in plastic wrap, then store in a freezer bag). To reheat, microwave in 30-second intervals until warm all the way through.
Shrimp –
As usual, I don't meal prep this much because it's seafood. If you did make ahead of time or have leftovers, though, a quick 45 seconds to a minute in the air fryer (350 degrees) should be sufficient. Alternatively, you could add about 1/4 cup of broth or water to a skillet and allow the shrimp to simmer on low for a few minutes until warmed throughout.