These Peanut Butter and Chocolate Protein Bites are packed with oats, nuts, peanut butter and protein powder! Perfect for a grab and go snack!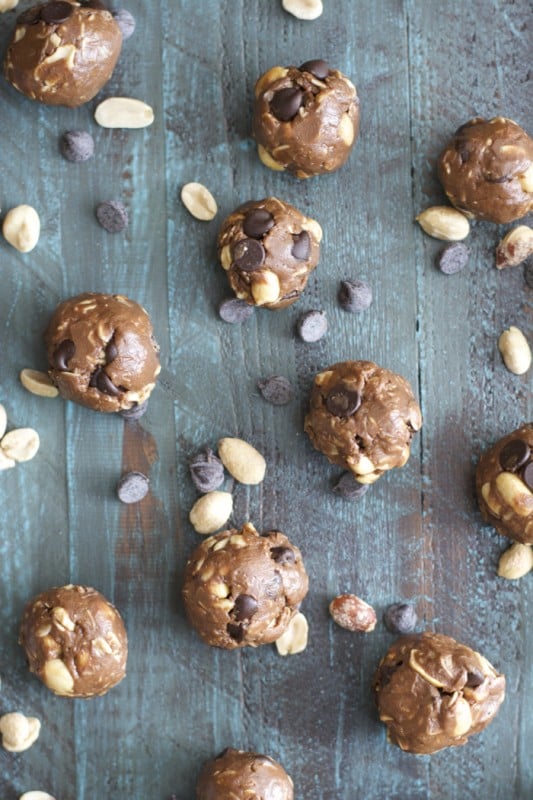 Sometimes I am reminded that it really is the little things in life.
I was busy making these Peanut Butter and Chocolate Protein Bites when Mr. Maebell walked in from work. One look at a big bowl of peanut butter and chocolate chips and he was overjoyed with happiness.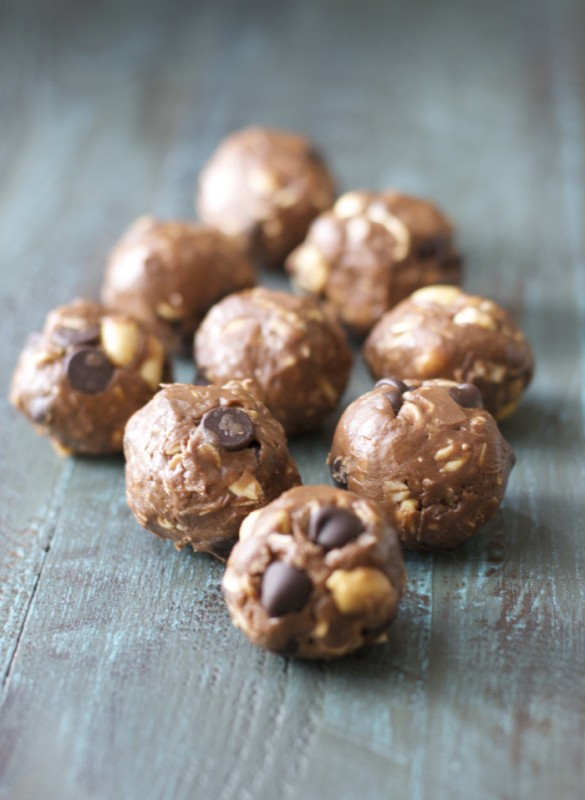 I kind of forget how hard it must be to not be able to eat so many things. Especially when you are at work and it is impossible to grab something quick or from a vending machine. If you don't pack enough lunch, you just go hungry.
Usually, I am pretty good about having a selection of homemade snacks around, but I have kind of gotten out of the habit lately. Well, no more! These Peanut Butter and Chocolate Protein Bites are seriously SO easy to make and they are the perfect little snack. They are a variation of my Peanut Butter and Chocolate Chip Bites, which I also love, but these are a protein packed extra chocolaty version!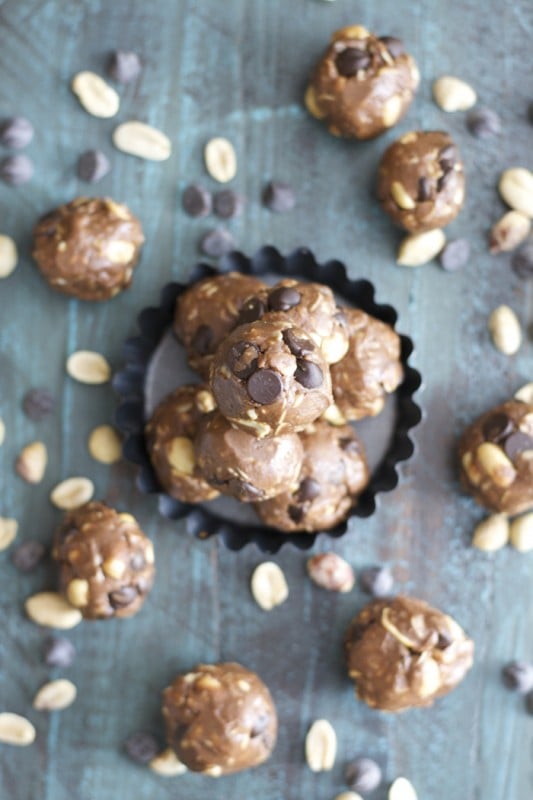 If you have a stand mixer, these come together in a matter of minutes. Just toss in your ingredients and get to mixing! If you don't they are still super easy, but it can be a little hard to combine the peanut butter really well because it is so thick, so grab a really good sturdy spatula and give yourself a good arm workout! They are worth it!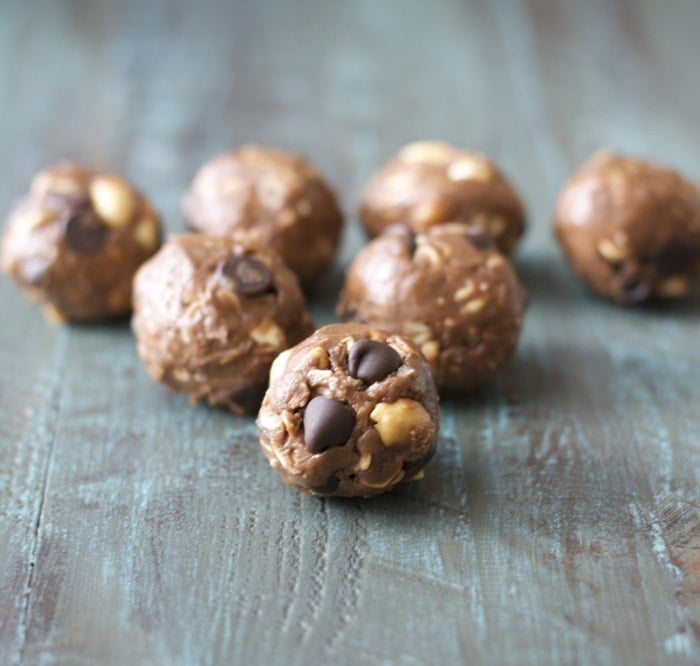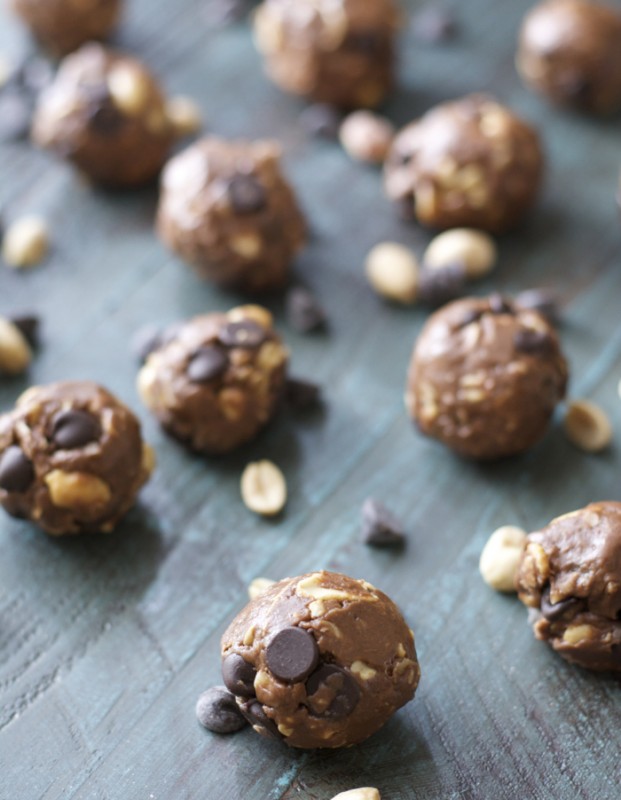 Other Easy Treats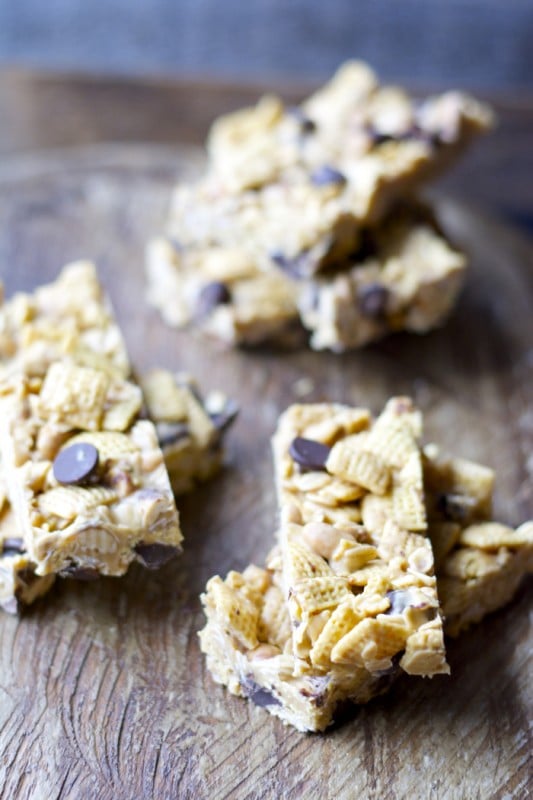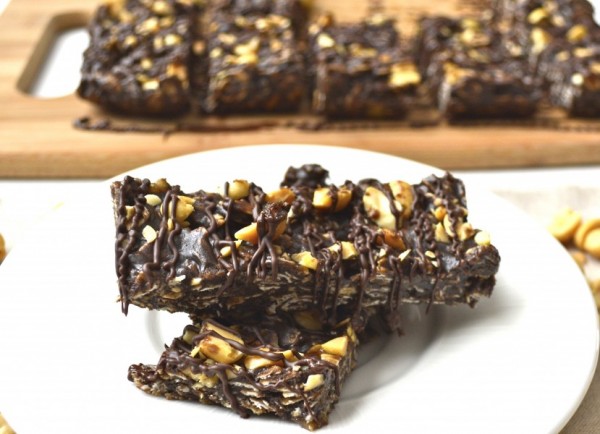 Peanut Butter Banana Granola Bars