Perfectly creamy, tangy grits are packed with Gouda cheese, topped with plump shrimp and covered with crispy Brussels Sprouts. This is a game changer!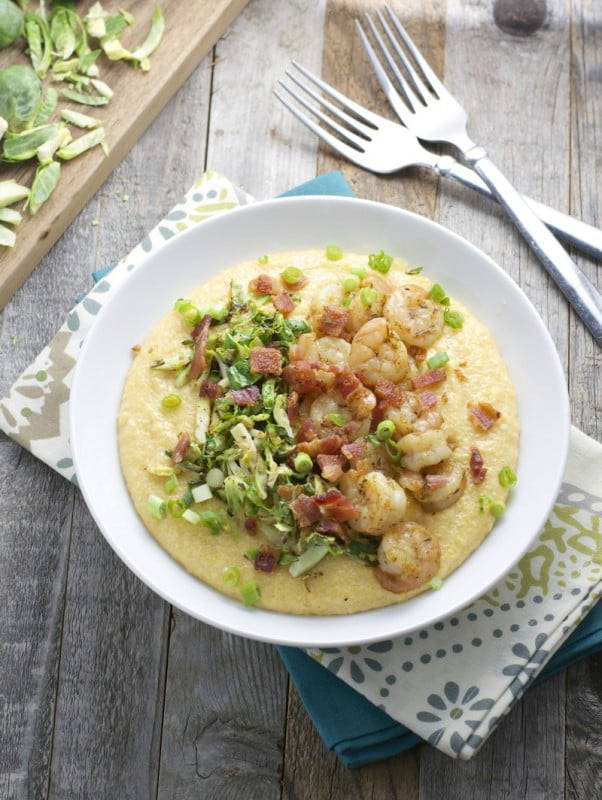 I know I am a broken record at this point. But, I am going to say it again. I love shrimp and grits. LOVE it. Out of 200+ recipes on this blog I can tell you the two that get made the most in our house are this one and this one.
Even if I buy shrimp with something else in mind I usually end up making shrimp and grits instead. It is just so darn good!
So a few Friday nights ago Mr. Maebell was working late. I put on some yoga pants, poured some wine, and pulled out all the ingredients in my fridge I knew I wanted shrimp and grits, and I knew I wanted a fun and unique spin on it. What I finally settled on was super creamy, tangy Gouda grits topped with perfectly plump shrimp and super crispy shredded Brussels sprouts. Oh, and don't forget the chopped bacon and green onions. You definitely can't have grits without bacon.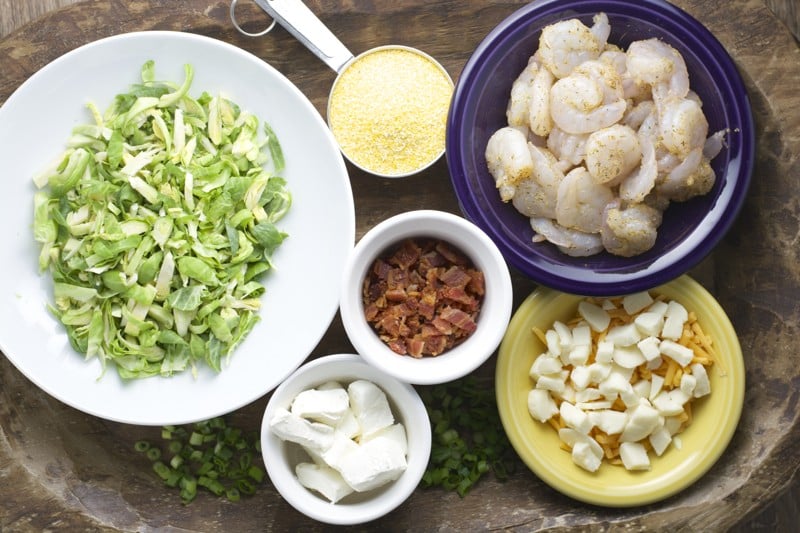 Hands down, this is my favorite.
Maybe it is the crispy sprouts that I love? Or maybe it's the Gouda? Or maybe it is the combination of so many good ingredients packed into one dish that makes this so irresistible. Whatever it is, I am obsessed.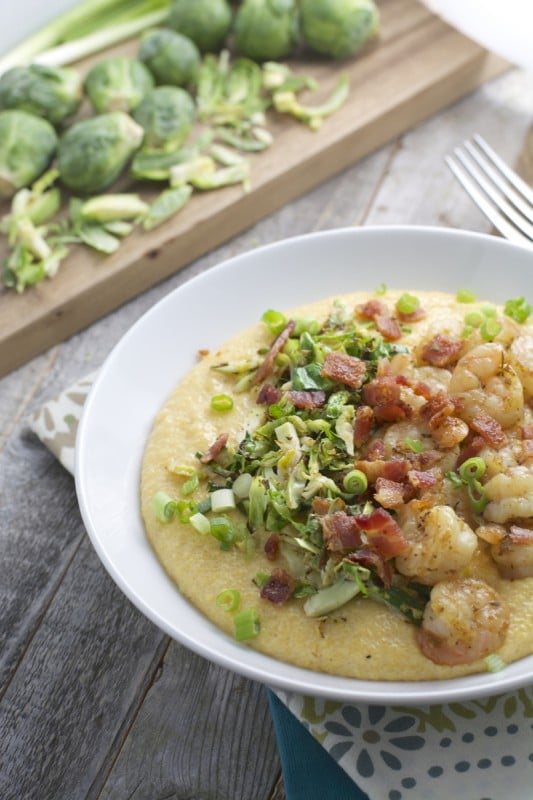 You definitely need to add this to your weekend plans, you won't regret it!