Smokehouse Popcorn Shrimp are the perfect crispy, crunchy irresistible snack for a lighter game day treat!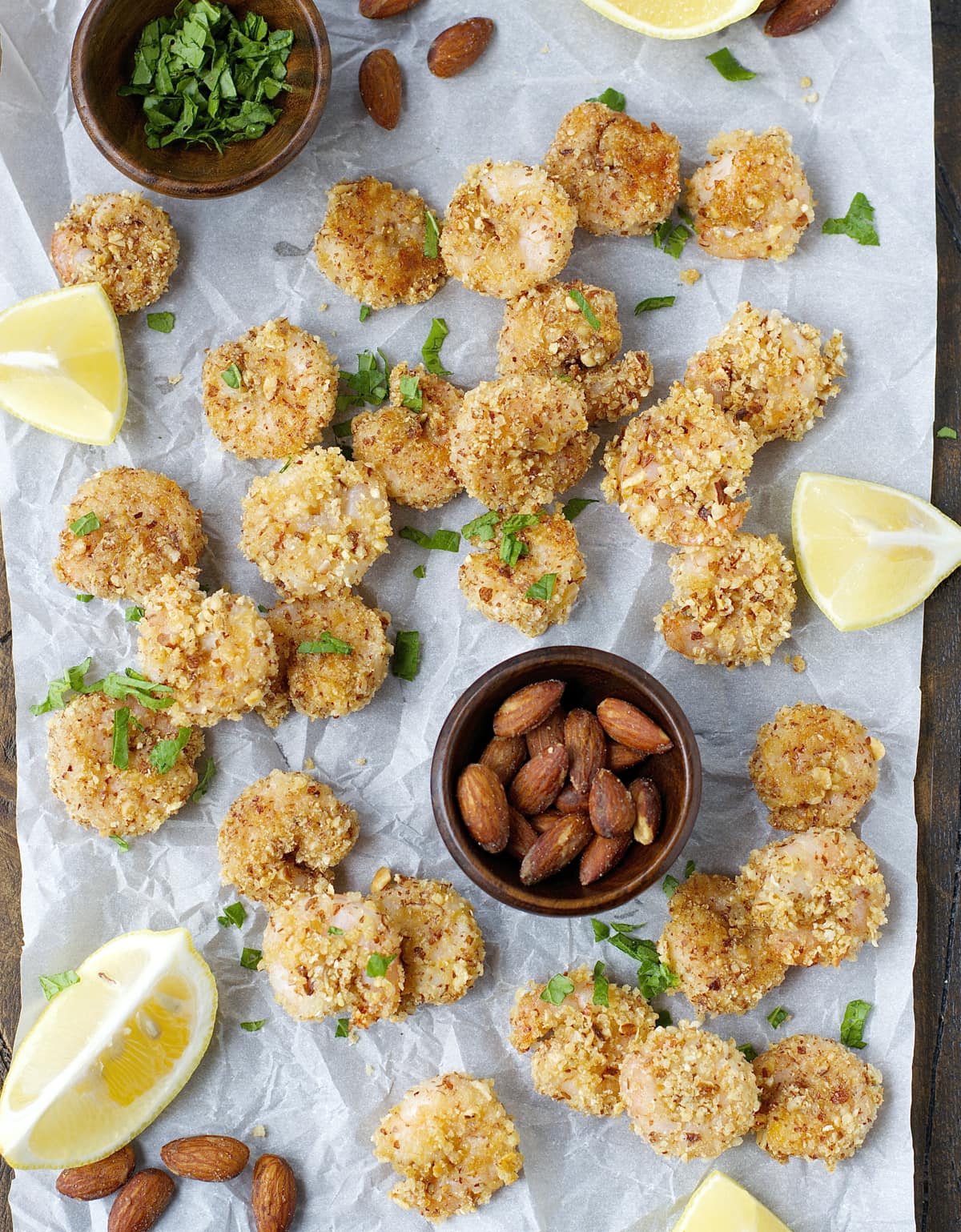 I know everyone else is sharing stuffing, turkey and cranberry recipes and if I were a better blogger I would be doing the same. But instead of holiday treats we are talking snacks today! Crispy, crunchy, smokey little snacks that are totally irresistible!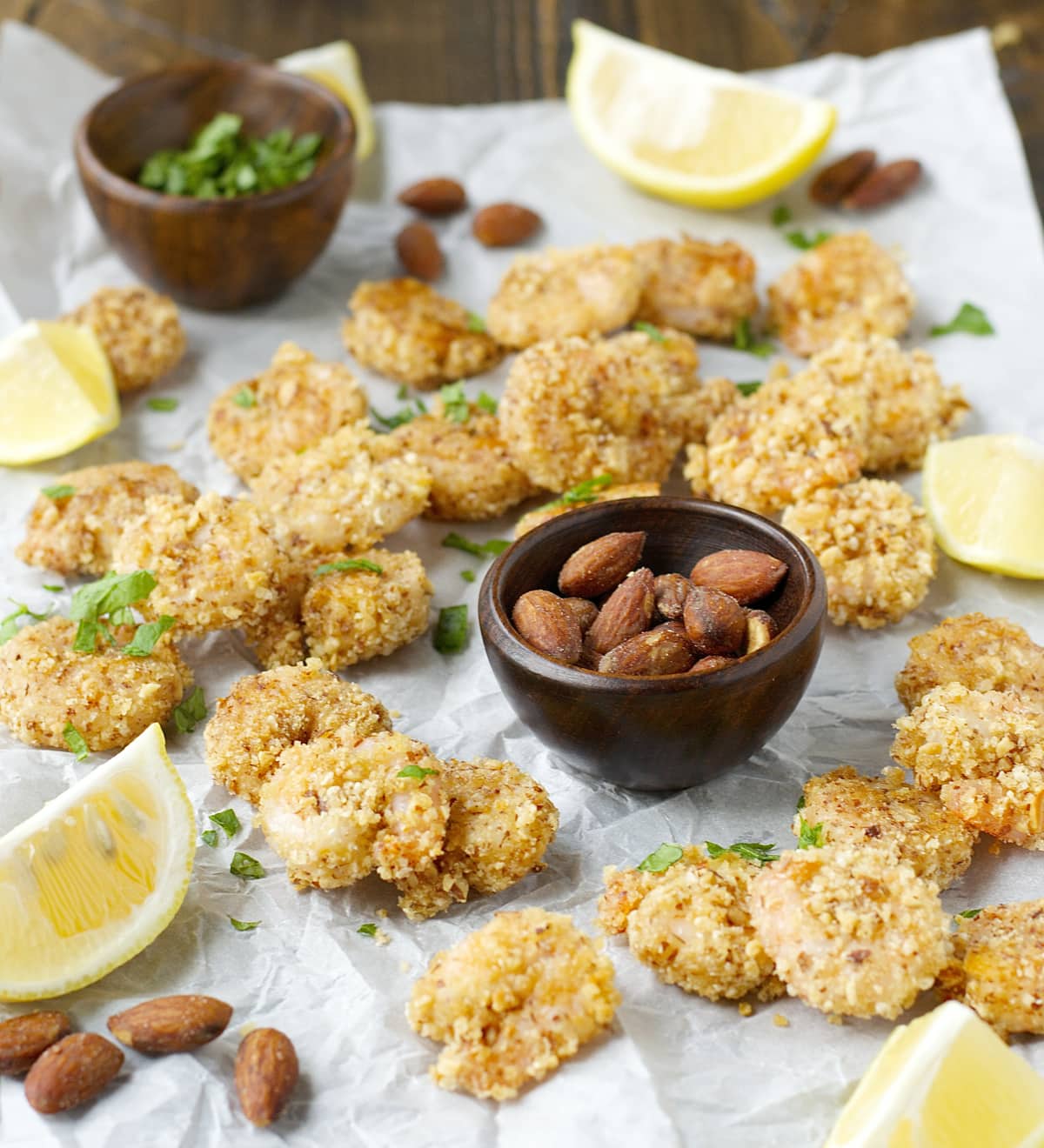 If you have been reading long you know I have a major love for appetizers and snacks, I prefer them over pretty much anything else. But the tricky thing about snacks is how easily they can get out of control. It is so easy to over indulge in a big platter of chips and dip or wings, so today I am sharing a super easy snack that is much lighter than traditional game day snacks!
These baked Smokehouse Popcorn Shrimp are ready in just twenty minutes and have just four ingredients. Just four! They are great for game day treats or easy enough to throw together on a weeknight. The secret ingredient is Blue Diamond Smokehouse Almonds. The almonds are loaded with smokey flavor and are ground in a blender or food processor to create the perfect crispy, crunchy crust.
These irresistible bite sized treats are amazing on their own but I love to add a little drizzle of lemon juice over the top when they are done baking to really make the flavors pop! Try these for your next party and enjoy the #GameChangingFlavors!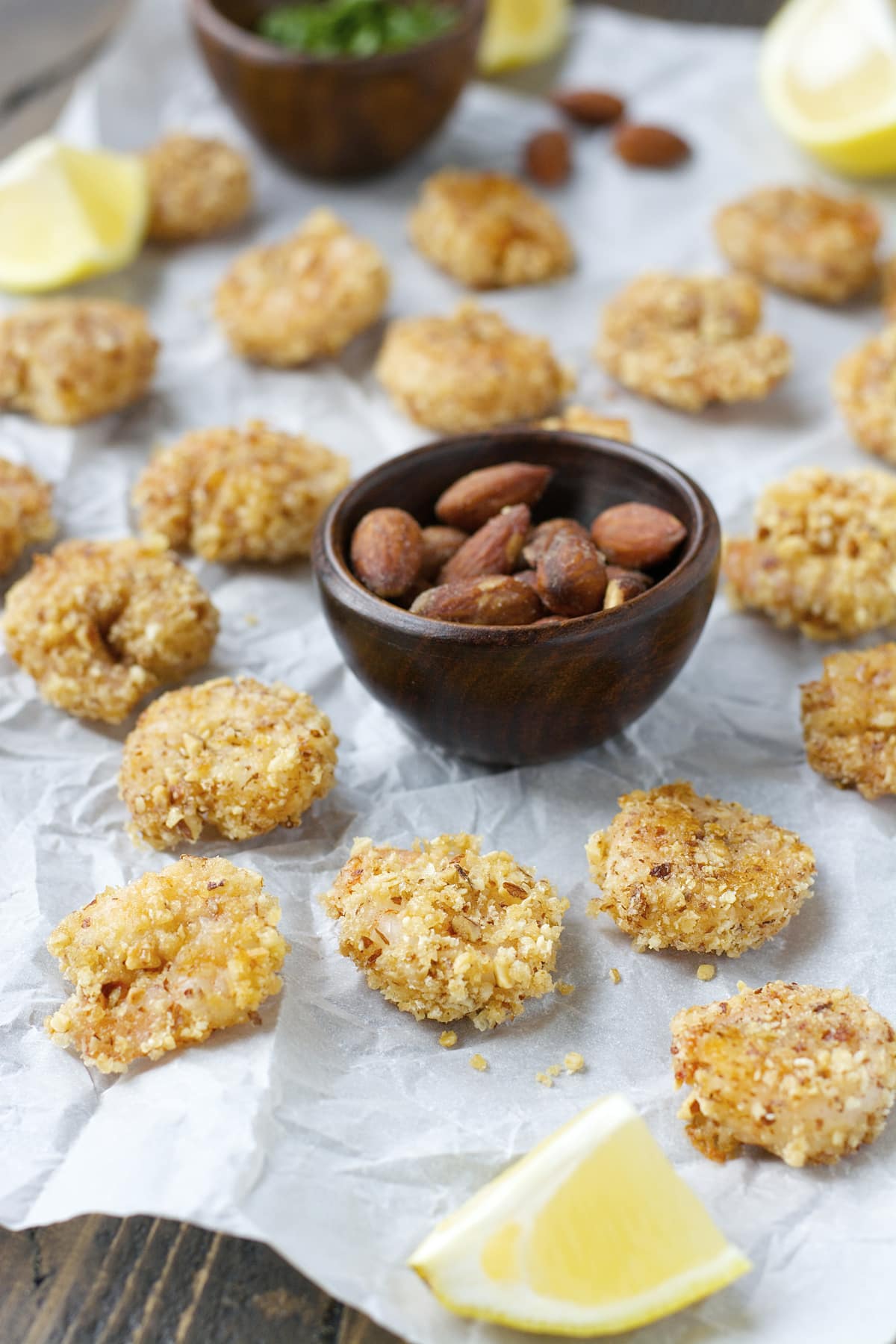 For More Healthy Recipes Follow me on Pinterest! 
This post is sponsored by Blue Diamond Almonds. Ditch the chips and grab some Game Changing Flavors this football season! Enter for a chance to win the Ultimate Football Party Prize Pack, get great savings and ideas for delicious snack hacks at GameChangingFlavors.com