Guess what a bowl full of fresh shrimp and a handful of ingredients will get you? Super awesome shrimp tacos!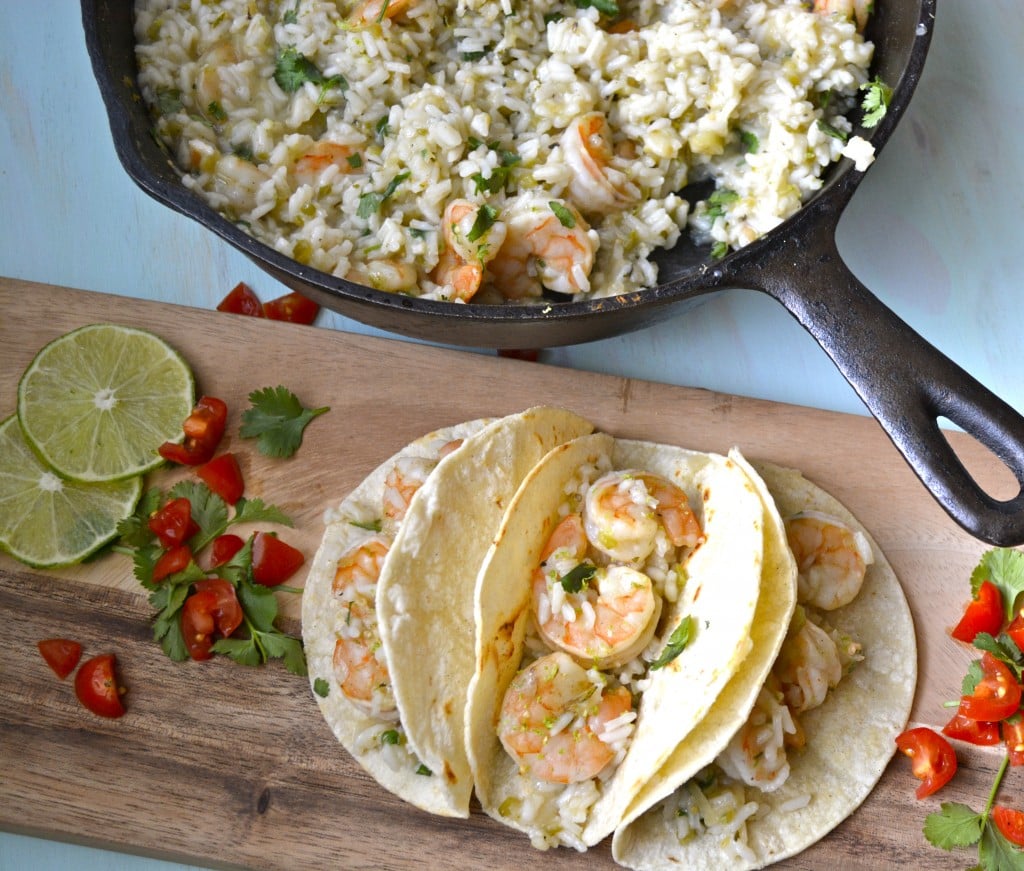 Since Cinco de Mayo falls on a Monday this year I wanted to give you a Mexican inspired meal that is actually doable on a weeknight. This meal only requires one pan, and is done in less than 20 minutes. If that doesn't qualify for a weeknight meal I just don't know what does.
So, here is how we make it!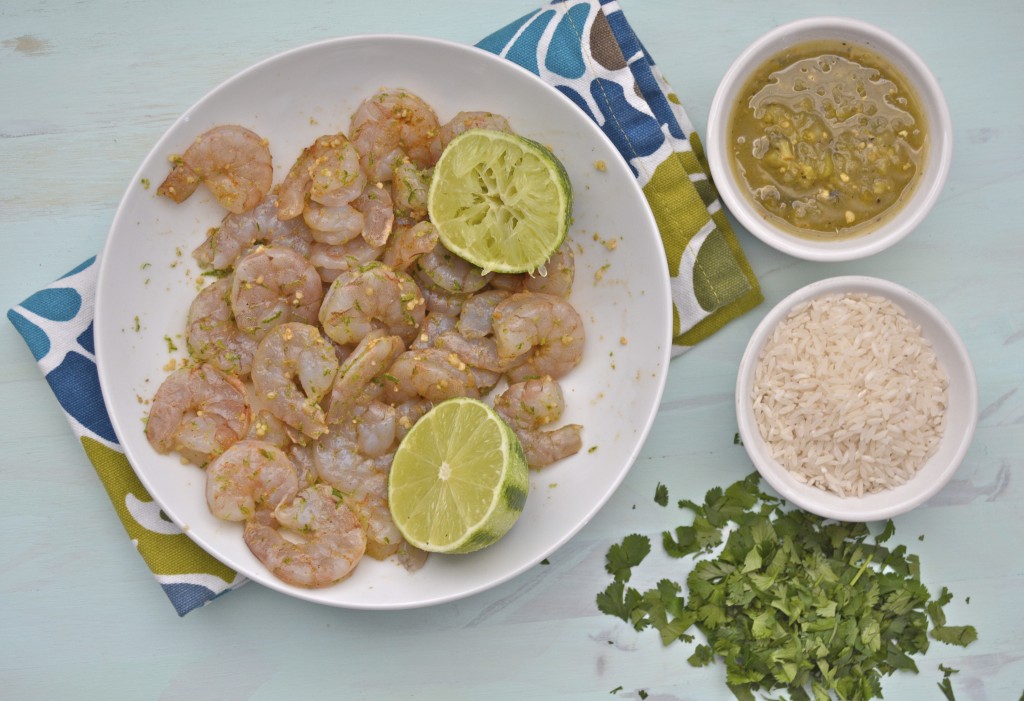 Grab your big old trusty cast iron skillet and crank up the heat to medium high. Pour in some salsa verde and water bring it to a boil and add your uncooked white rice. Reduce the heat to low and let your rice simmer for 10 minutes. Just remember to stir it occasionally. Look out, your halfway done!
While your rice is simmering grab a pound of shelled and deveined shrimp toss it with some fresh lime zest, garlic, and your spices. Then just squeeze a whole lime right over the top and give it a little stir. Things are looking good!
Now check on your rice. It should be puffed up nicely and most of your liquid should be absorbed. At this point, give your rice a good stir, we don't want anything sticking to the bottom. Pour your shrimp over the top of the rice, just dump it right in there and cover. Let the shrimp and rice cook for 5-7 minutes until your shrimp is pink and tender. Remove your skillet from heat, garnish with lots of fresh lime juice, and cilantro. That is it!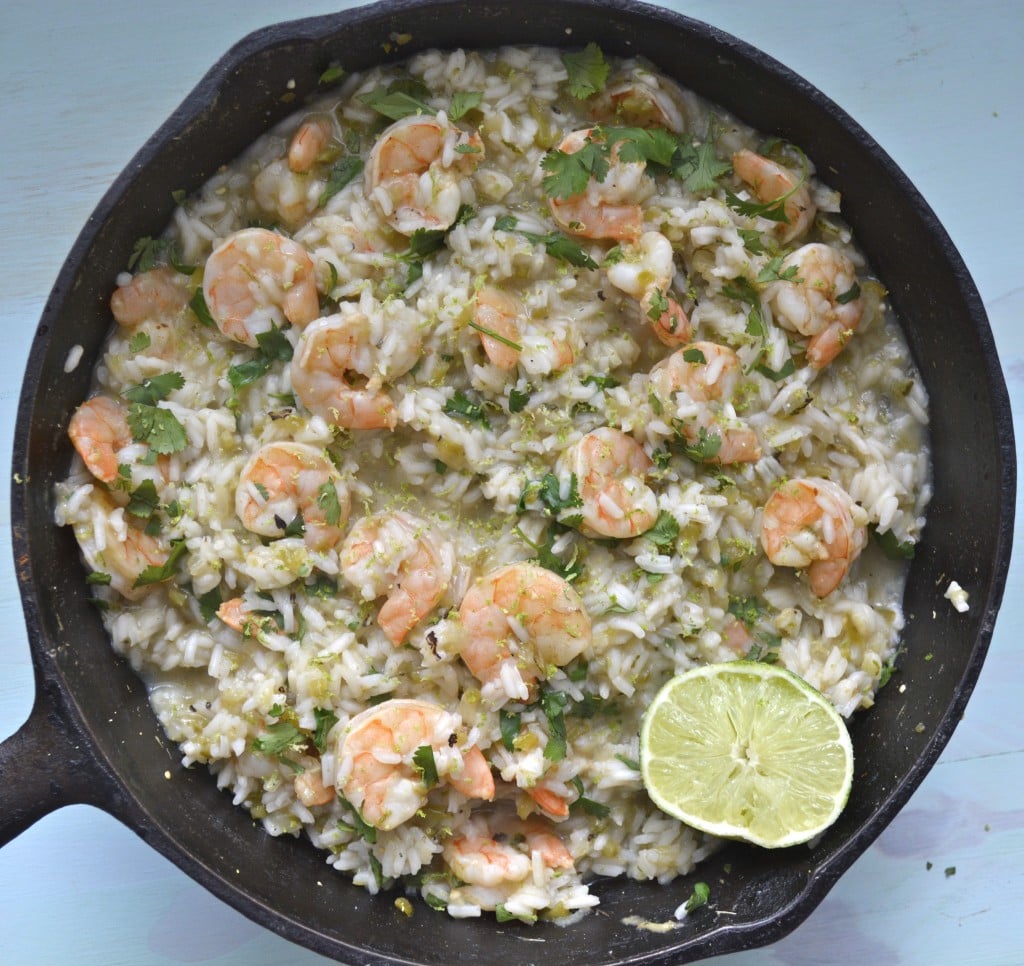 I warmed some corn tortillas and we made these shrimp tacos, but you could eat them with tortilla chips, or by itself. All you need is a big bowl of fresh guacamole, salsa, and queso dip and you are all set! This recipe would serve four fairly generously so if your cooking for less you may want to half it. We were eating leftovers for days! 🙂 Not that I am complaining.