One of my favorite breakfast or snack options is a fruit and yogurt parfait. I love them, they absolutely never get old. Cold, creamy yogurt mixed with fresh fruit and crunchy granola. Yum! What's not to love?!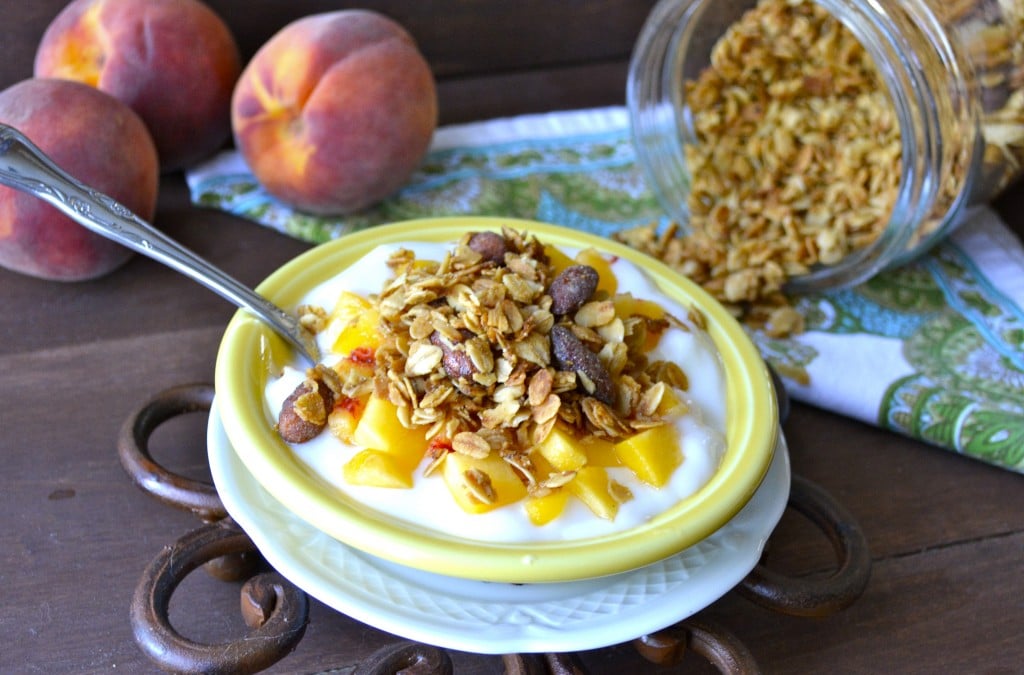 But until now I didn't have the perfect parfait granola. Something sweet, crunchy, but not overpowering. I love my Peanut Butter & Jelly Granola and I am obsessed with this Mocha Granola, but neither one are quite what I am looking for with fruit and yogurt. So, I did some experimenting. I made several batches and played around with flavors like cinnamon raisin and maple walnut, just to name a few. None of them hit the spot.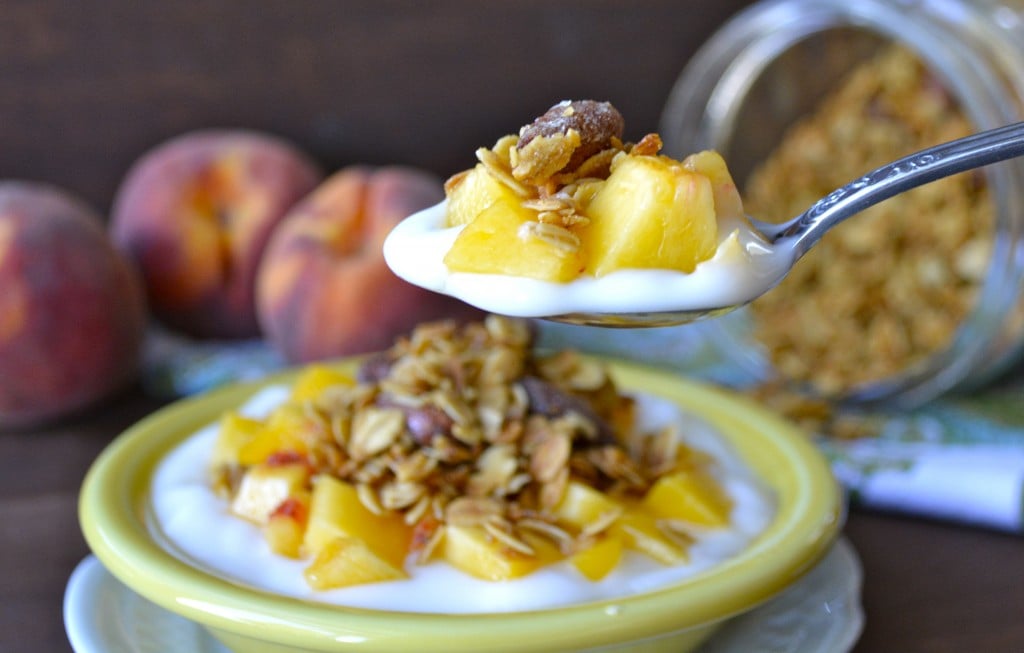 Eventually I decided on Honey Vanilla Almond Granola. This smelled amazing when it was cooking, but as soon as I tasted it I knew we had a winner. This totally knocked my socks off! The honey and vanilla really shine through and compliment the almonds perfectly! I enjoyed this with a couple different flavors and fruits, but my favorite was vanilla yogurt and freshly chopped peaches piled high with granola loaded on top. Perfection!