Do you feel that?
It is the collective eye roll/sigh from my coconut hating family members.
I can't help it!
I really love coconut! And I feel confident that this granola  would turn any coconut hater if they just gave it a try! It is fantastic, and my house smelled amazing while it was in the oven.
This little gem came to be out of sheer boredom. I was looking through the cabinets trying to find anything to prevent me from opening the bag of dark chocolate almonds I shouldn't have purchased at Target. I wanted something crunchy and something kind of sweet.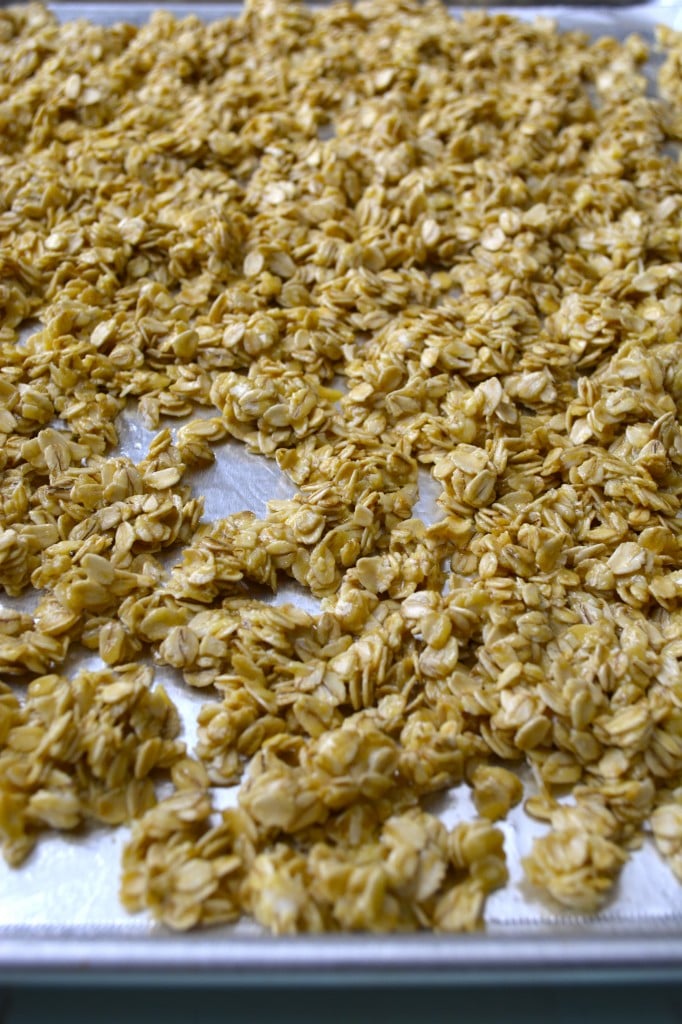 Just something different.
My first thought was to make some sort of granola bar, but lets be honest, I didn't really want to exert that much effort. So, granola it was. I happened to have a small box of coconut pudding mix. Turns out, that is the stuff dreams are made of.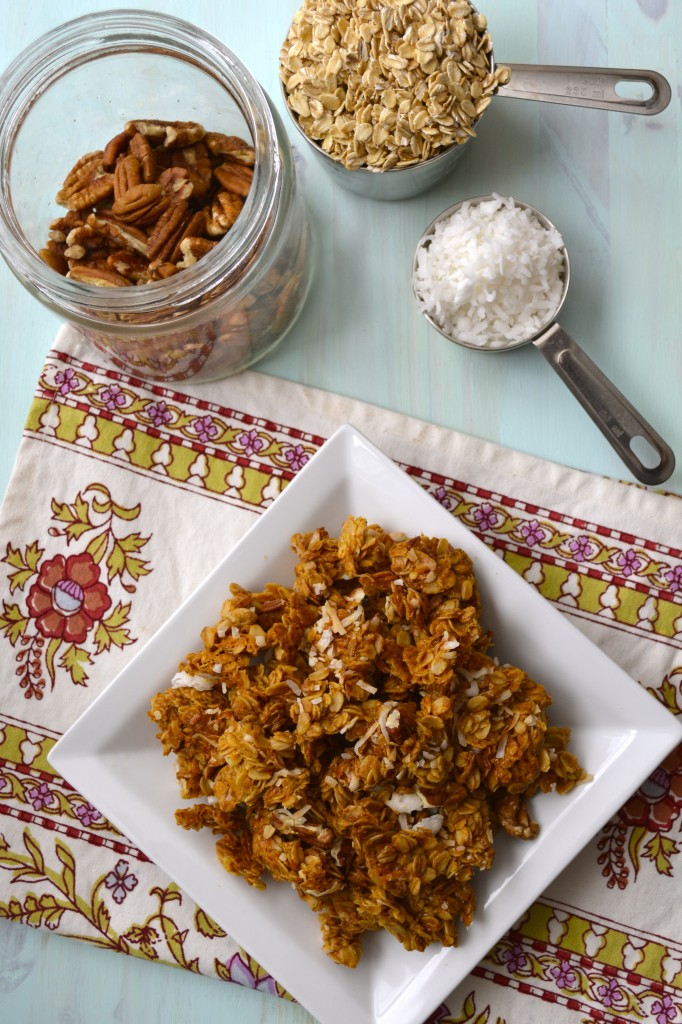 This was amazing! I couldn't stop eating! It lasted less than 48 hours in our house. It is crunchy and sweet, it has all the flavor of coconut cream pie without all the calories. This has been my go to snack all week, I mean the two days of the week it was here. And of course I did end up opening the bag of chocolate covered almonds anyway, but I realized if you add them to this coconut granola you end up with Almond Joy trail mix. Life changing!
So, if you are looking for something a little different this weekend I highly recommend this granola! You're just four ingredients and thirty minutes away from coconut bliss!