Lemon Poppy Seed Granola Bars are a delightful afternoon snack! Totally gluten free and easy to make!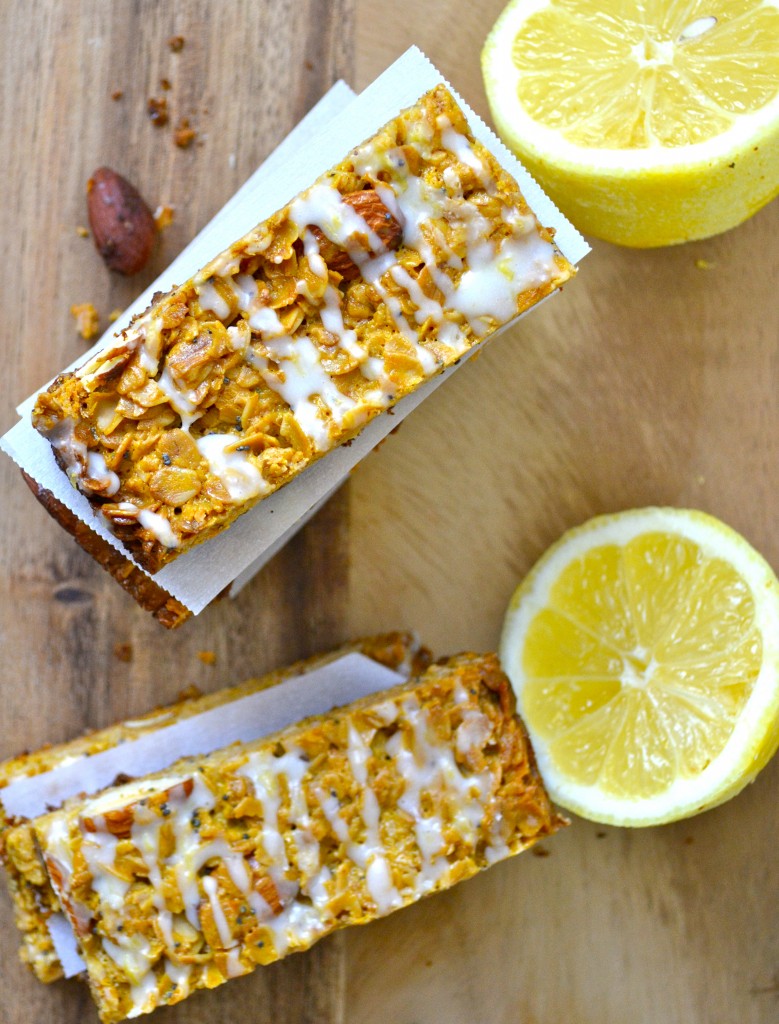 I came home the other night ready to pick a fight.
Nothing was particularly wrong. I was just annoyed. It had been a long day that had been part of an even longer week. I just felt….blah. You know…just very blah.
I started dinner when I got home. I opened a package of chicken that smelled awful…several days BEFORE the expiration date. My annoyance turned up a few notches.
Okay, no big deal, plan B, I thought. Then I took a package of chicken out of the freezer. When the chicken thawed it didn't seem right either. I am not sure if it was actually bad too or if the first package of chicken had jaded me.
I threw it out.
Now I wasn't annoyed. I was on a whole other level. At that point, I was done. I was immune to all reason. I was a wide eyed crazy person yelling about expiration dates, spoiled chicken, and whyyyyy do bad things happen to good people! I threw myself a good old fashioned pity party right in the middle of our kitchen. Poor Mr. Maebell was right in the line of fire and he was the easiest target.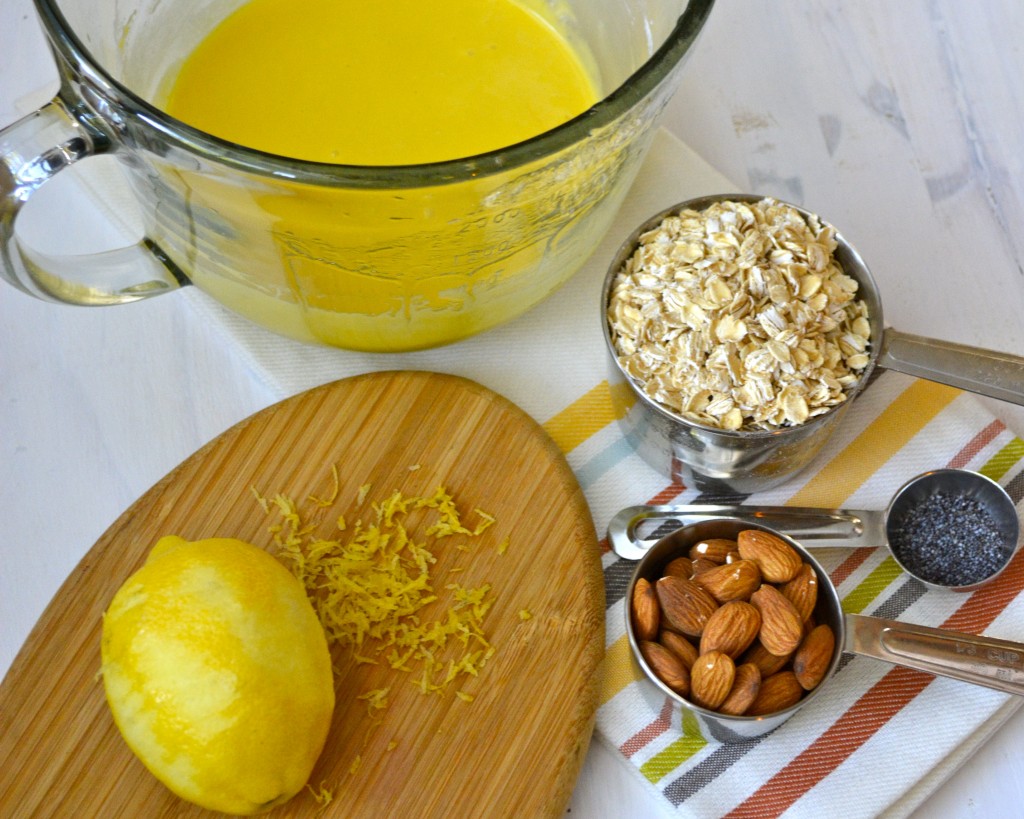 I made bacon and eggs and went to bed early.
Dramatic much? I know. I know. I am really, really not normally like that, but I think everyone has those moments. Those days where you just want a clean slate. I was just at my limit. I didn't want to be responsible for anything. I didn't want to have anything on my to do list. I just wanted everyone and everything to let me be.
The next day I felt fine. I felt sorry and embarrassed. So I made I-am-sorry-I-freaked-out-on-you-I-just-had-a-moment-there granola bars. AKA Lemon Poppy Seed Granola Bars.
The only sure fire way I know how to get an apology accepted is with a sincere heart and food in my hands.
These granola bars were great. They are soft and chewy, but the almonds give a nice crunch  and the poppy seeds and oats balance out the texture. The bars aren't overly sweet like a lot of granola bars, and the lemon glaze added a nice little kick. They are a really good balance of tart and sweet.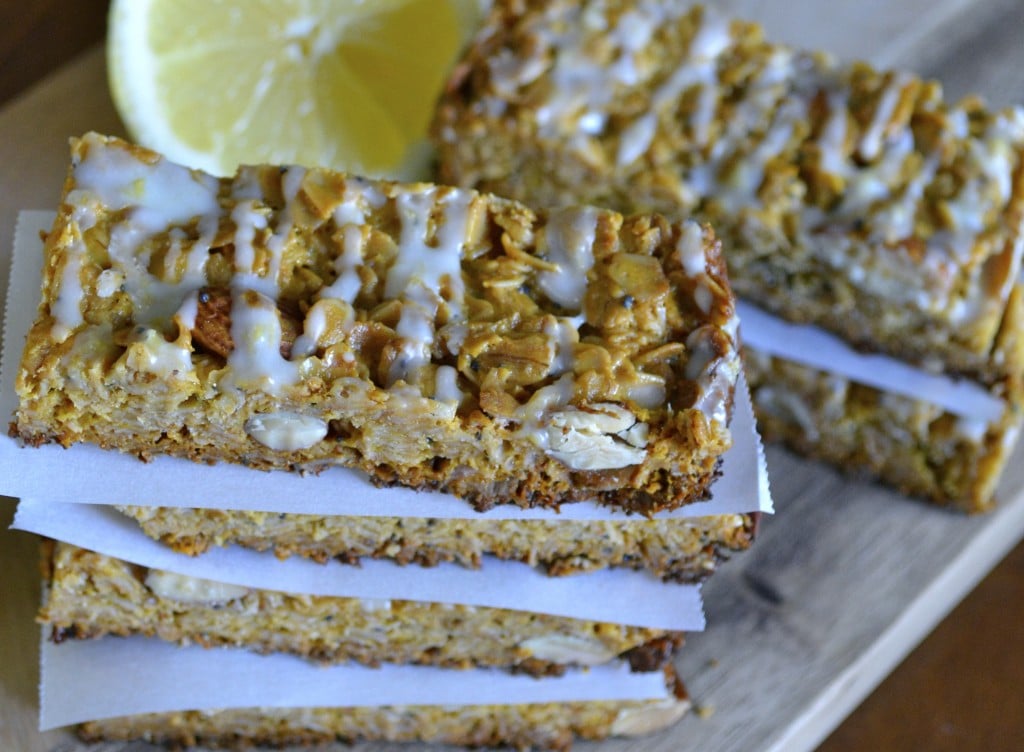 So, the next time life gives you lemons just make up a batch of these Lemon Poppy Seed Granola Bars!
As always, I made this dish using gluten free ingredients. I use Bob's Red Mill Gluten Free Oats. 
Other Easy Snacks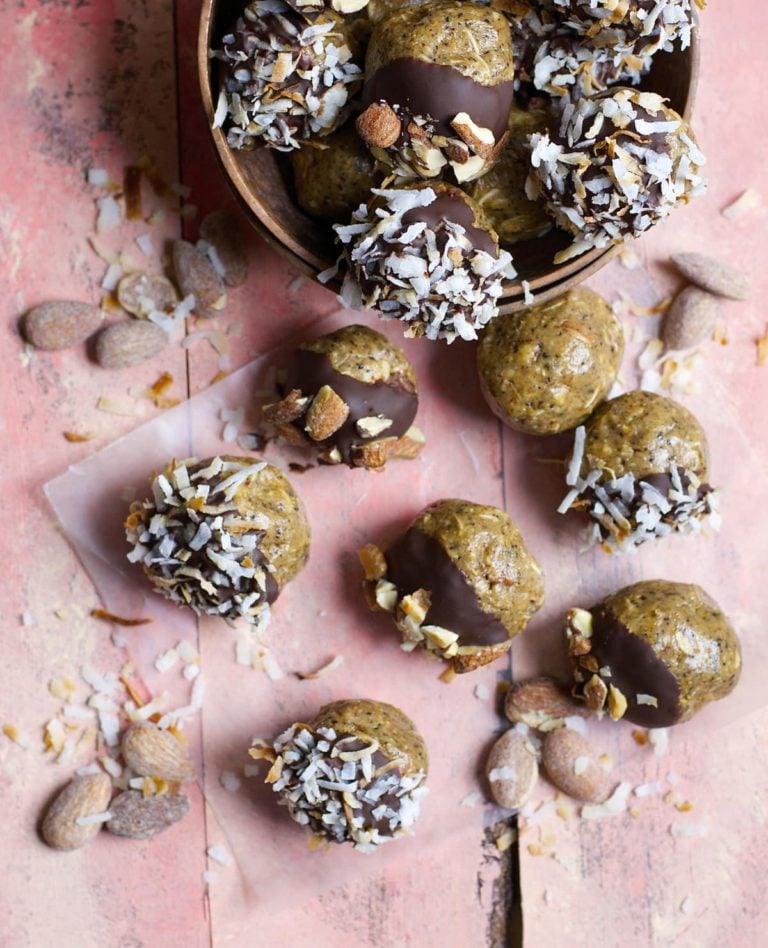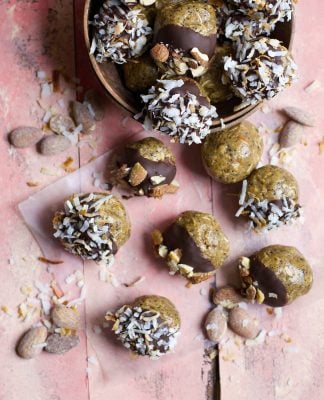 Coconut Mocha Almond Butter Balls