This Lightened Up Tater Tot Casserole is packed with lean ground turkey, loads and vegetables and a creamy homemade cheddar sauce! A perfect dinner for even your pickiest eaters!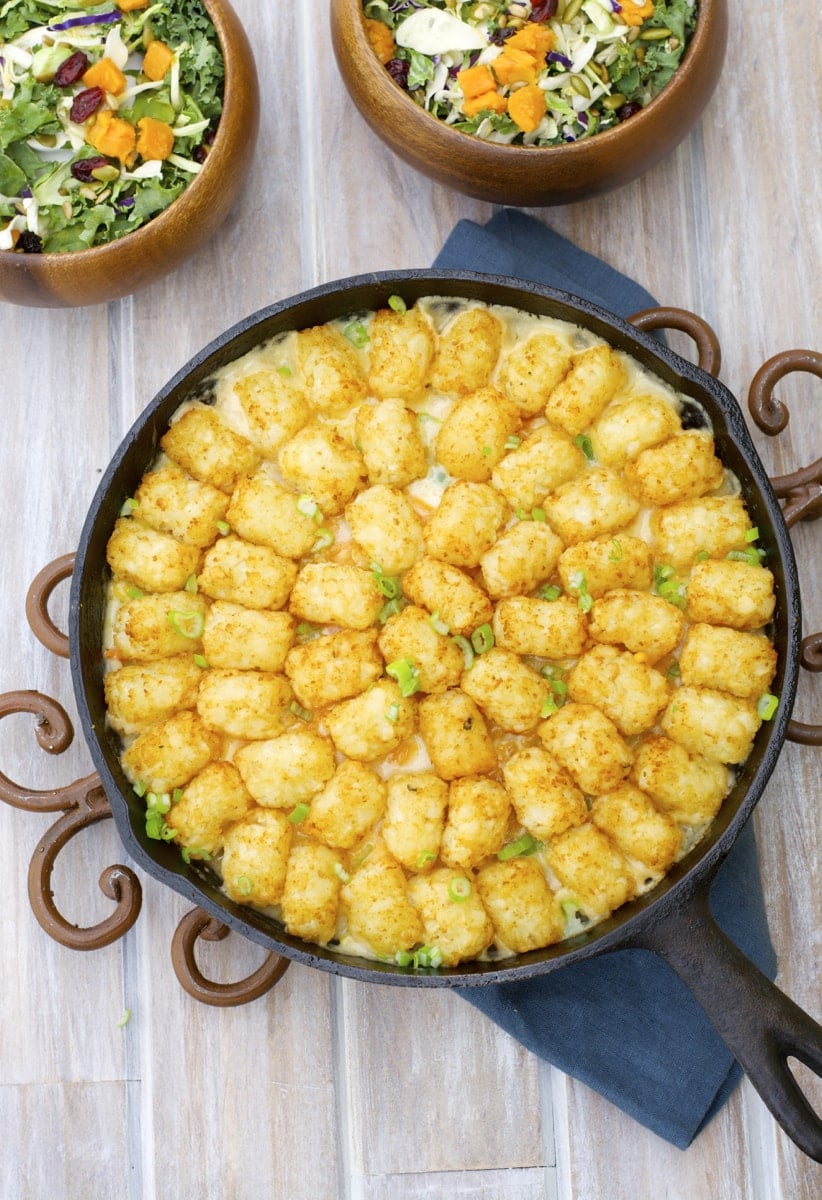 Sometimes you just need comfort food! That is exactly how I felt a couple weeks ago. Just good old comfort food! My traditional go to is Cheesy Chicken and Rice but we needed something a little different, a little heartier.  So I decided to go a different route. I made this Lightened Up Tater Tot Casserole and it was such a hit!
Traditional Tater Tot Casserole is packed with ground beef, loads of cheese and a couple cans of cream of soup. It has been years and years since I have had the traditional version but I did remember the general mix of flavors. This version uses lean ground turkey, a ton of mixed vegetables, a homemade cream of soup with no fillers and sharp cheddar cheese. It is a simple, wholesome meal that even your pickiest eaters will love!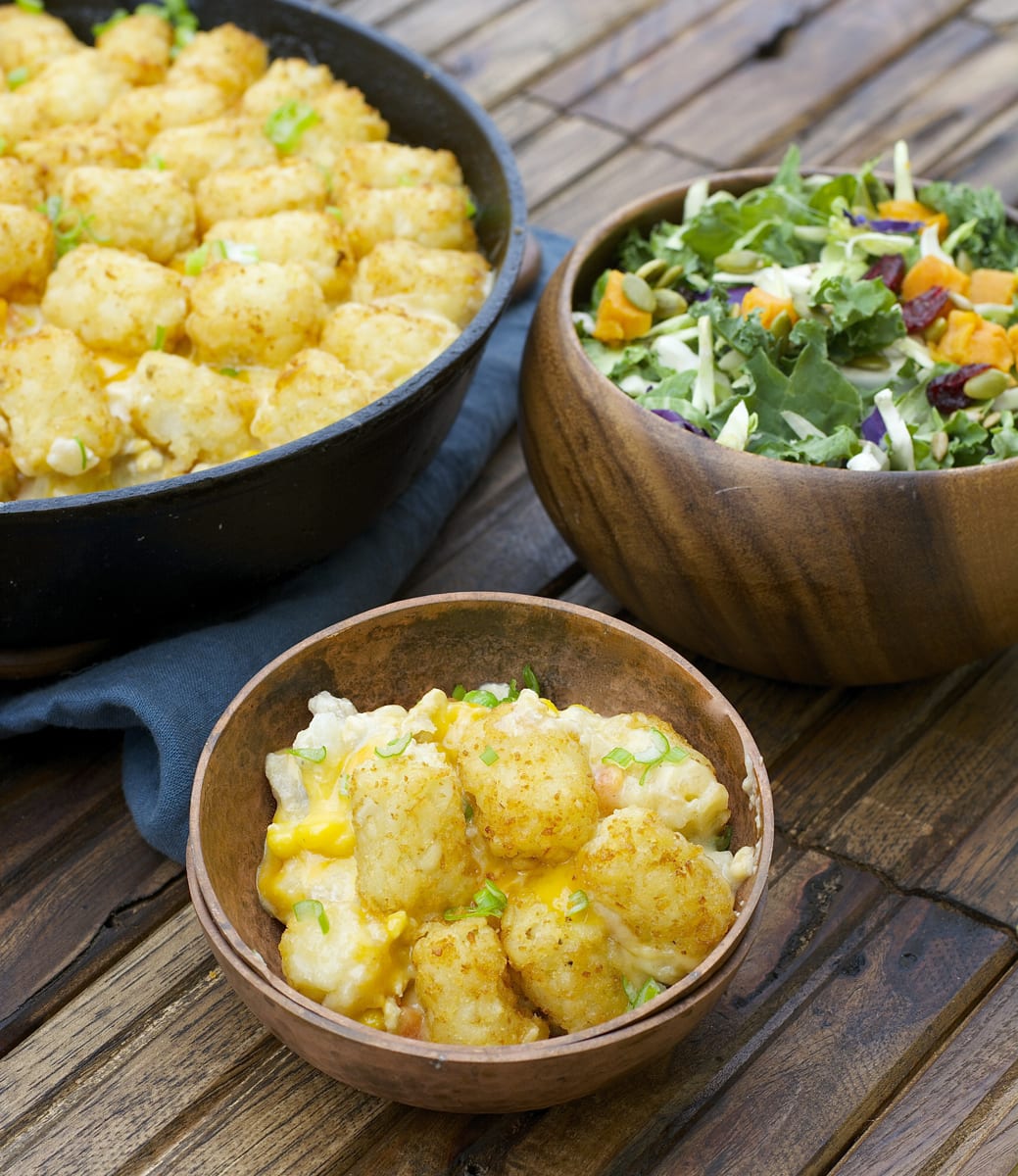 Here is how we make it! We start by choosing lean ground turkey in place of ground beef. In a large cast iron skillet brown the turkey and throw in one small chopped onion, minced garlic and a bit of garlic powder, onion powder and salt and pepper. Then we add an entire bag of mixed vegetables. You can use any variety you like but I used a bag with corn, peas, green beans and carrots. This hearty mixture is the base for your casserole.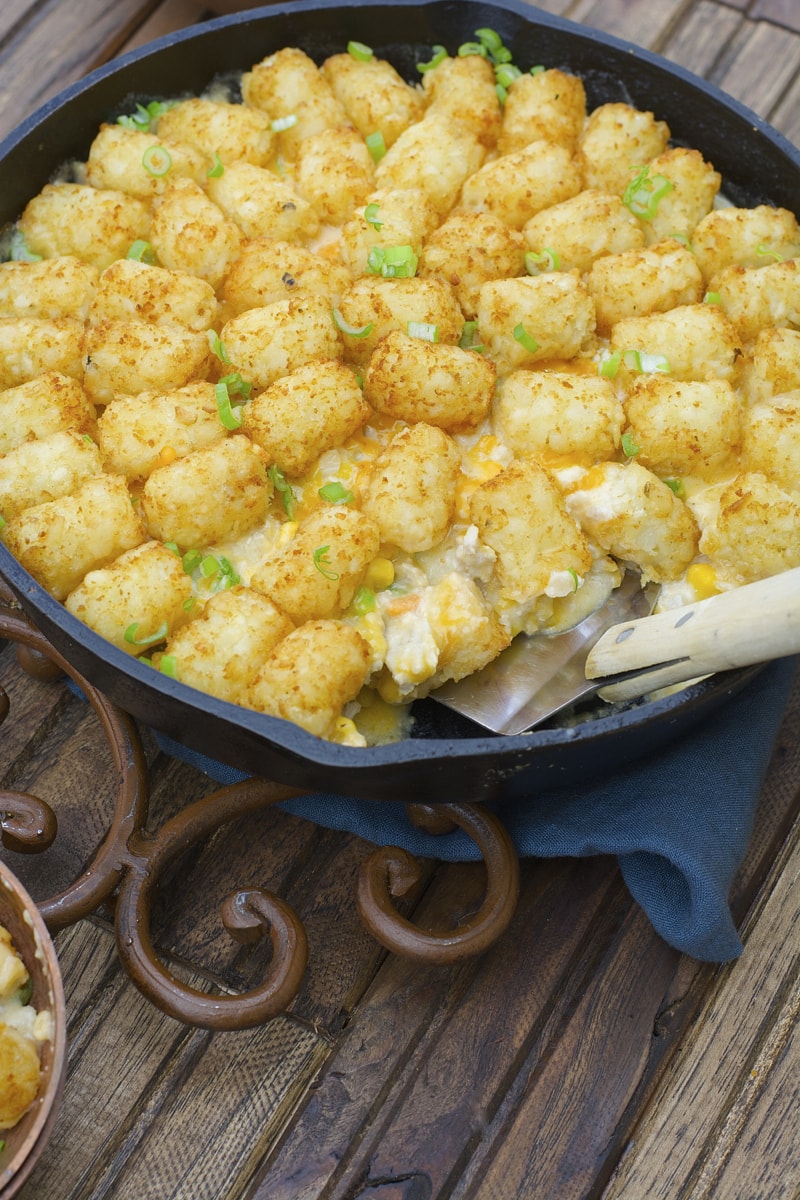 In place of a canned cream of soup we use just a few basic staples to make our own. Melt a little butter in your skillet, add the gf flour and stir well so that your flour forms almost a "paste" add the milk while stirring until the mixture begins to thicken. Remove from heat and add half the cheese and sour cream. Then you just add this back to your meat and vegetable mixture, top with some shredded cheese and tater tots. Just bake for 30 minutes and enjoy!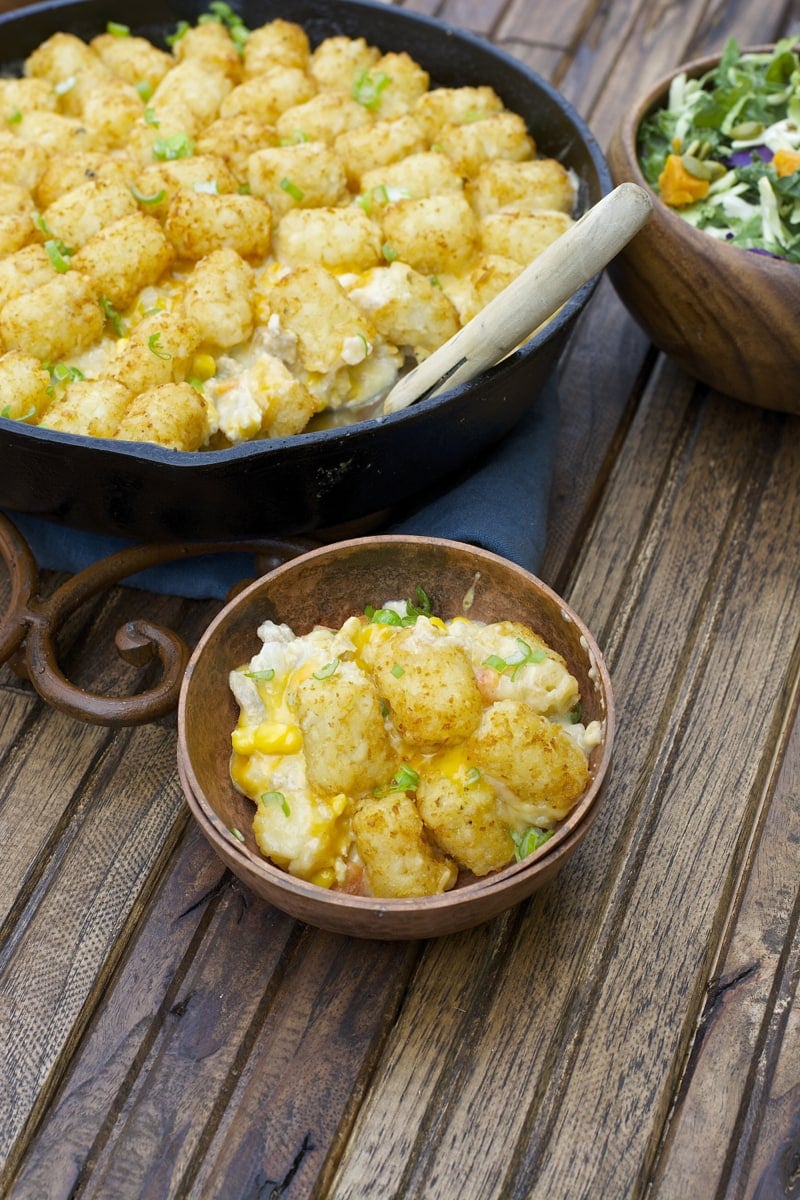 Easy Comfort Food Recipes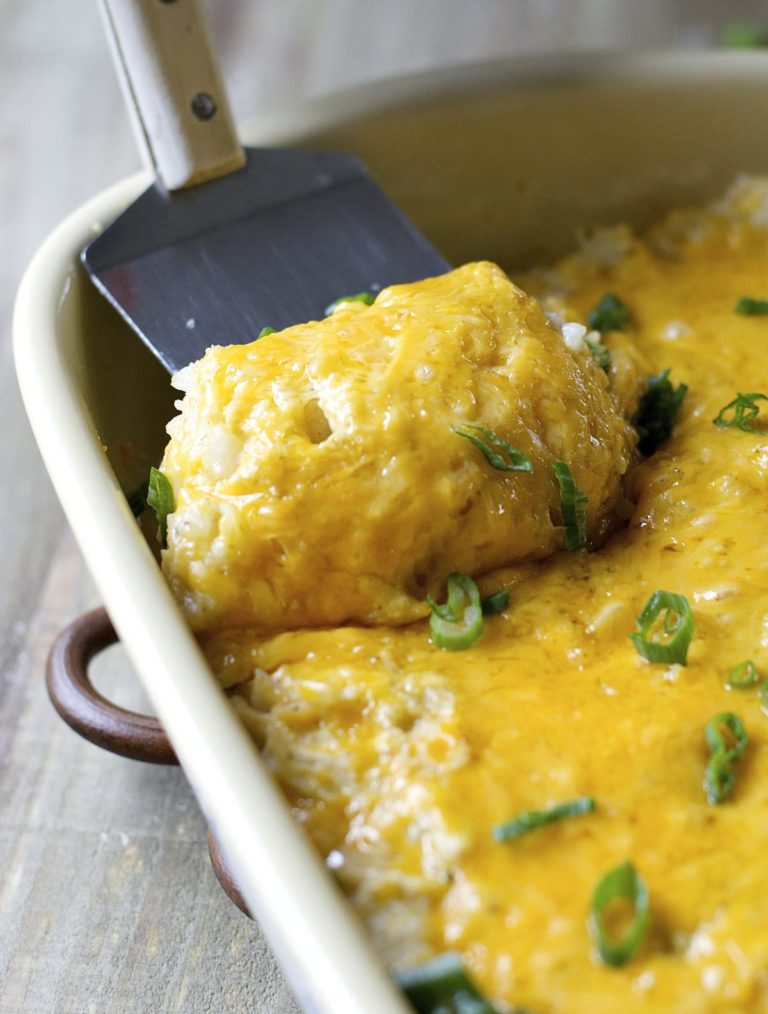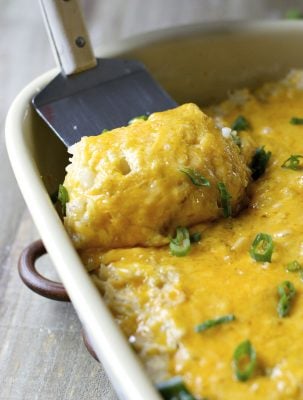 Cheesy Chicken and Rice Casserole