Creamy mocha filling is sandwiched in between graham crackers and topped with rich dark chocolate! This easy five ingredient Mocha Icebox Cake is the perfect Summer treat!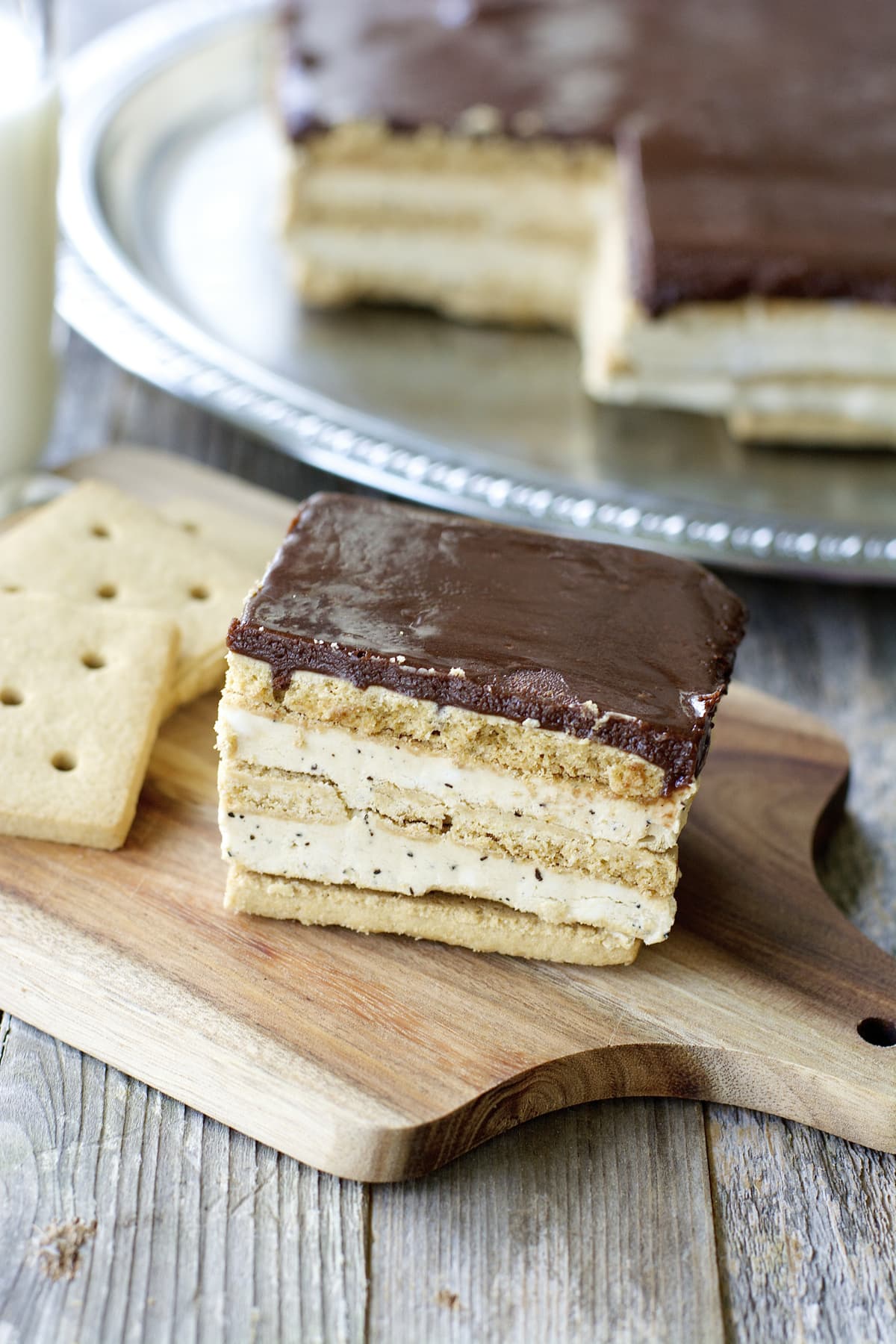 We picked the worst possible time of year to move. There is nothing quite like loading and unloading all of your belongings in 100 degree weather! This muggy Tennessee humidity has been killer! Fortunately, we have found a few ways to keep cool!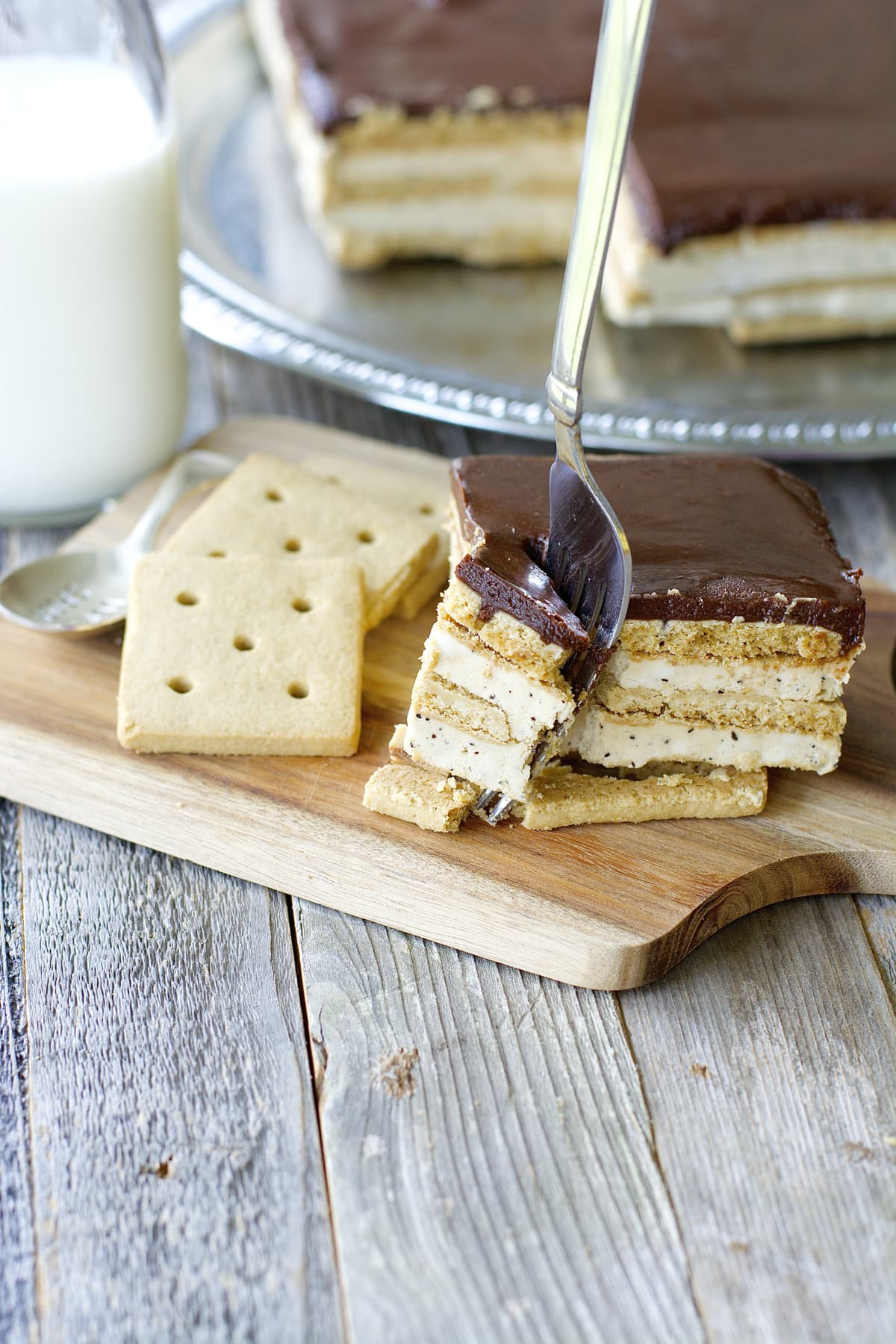 This Mocha Icebox Cake is SO EASY! This is the kind of dessert everyone needs in their back pocket for busy Summer days. You can make this Icebox cake with just five ingredients, and they are so basic you probably already have them on hand!
The base for this cake is gluten free graham crackers. This is the brand I like to use, just in case you haven't tried them before they are very good! Then we use cream cheese, whipped cream and cappuccino mix for the filling. The beauty in this creamy filling is you can easily substitute lower calorie versions such as fat free cream cheese and fat free cool whip to make this a nice light way to satisfy your sweet tooth!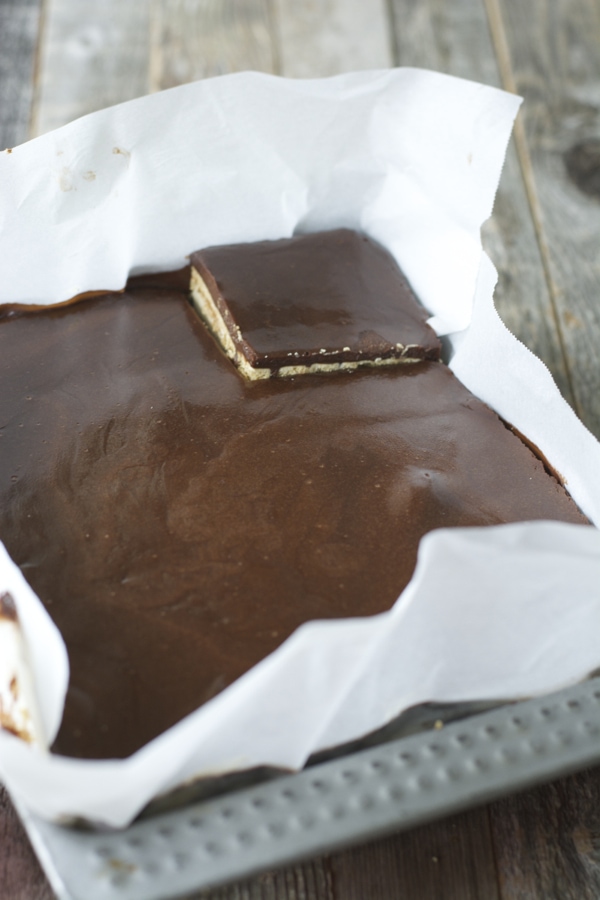 Once you've stacked a couple layers we just melt about a cup of chocolate frosting and pour it over the top! It is seriously that easy! Just a little tip, you can line your pan with parchment paper so you can easily pull out the entire icebox cake. This is really handy because it makes cutting and cleanup so much easier!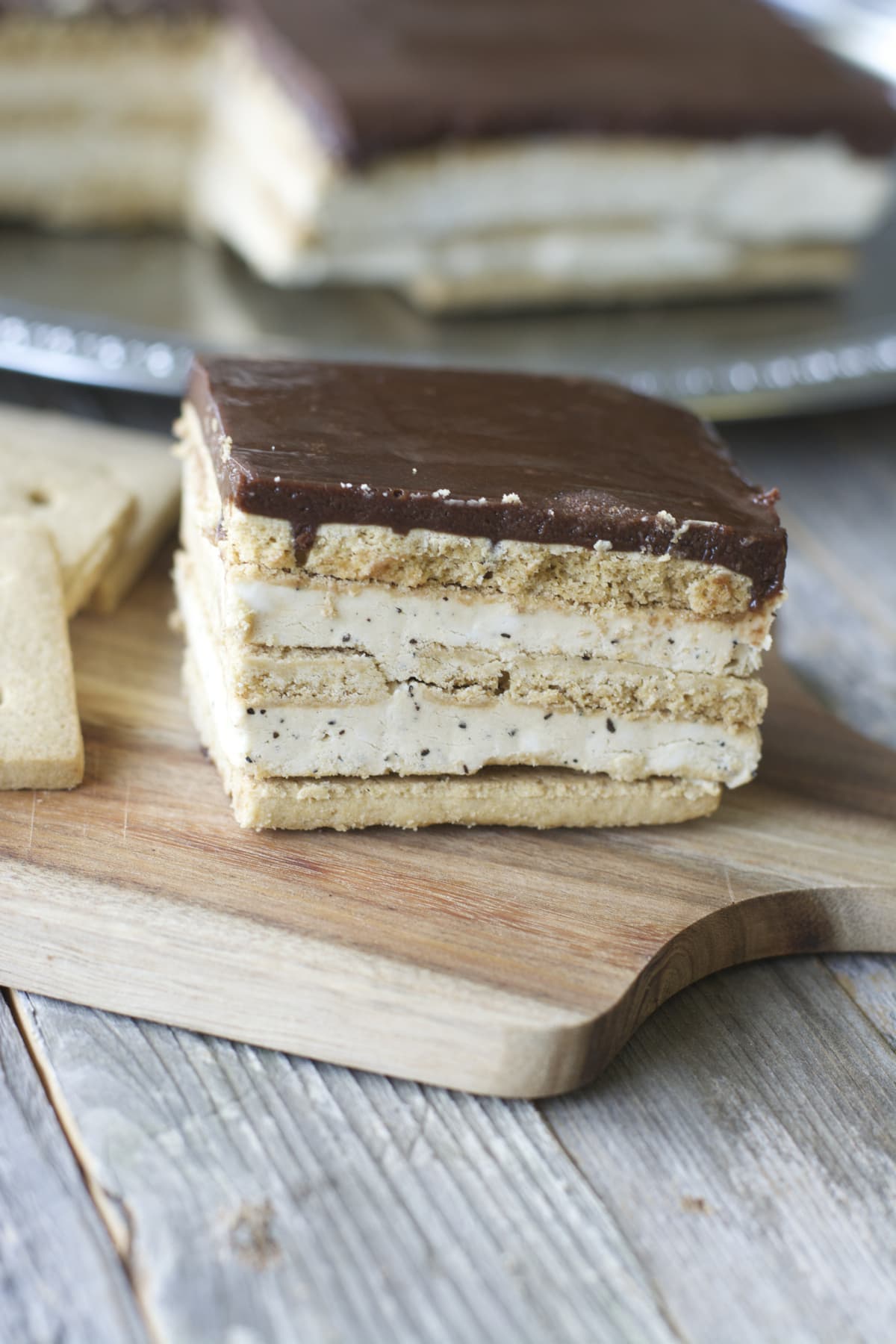 Easy No Bake Recipes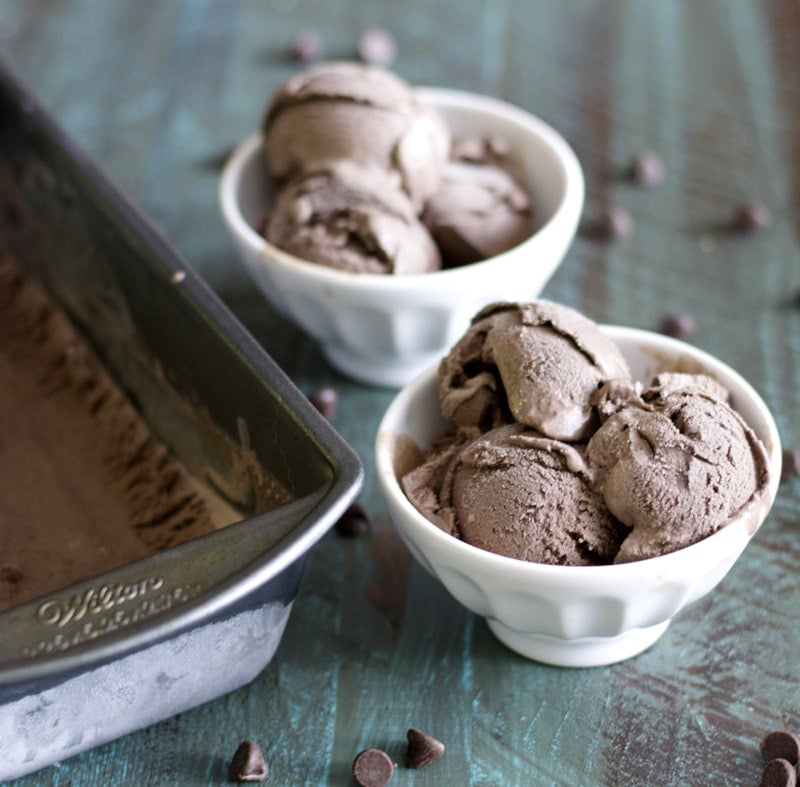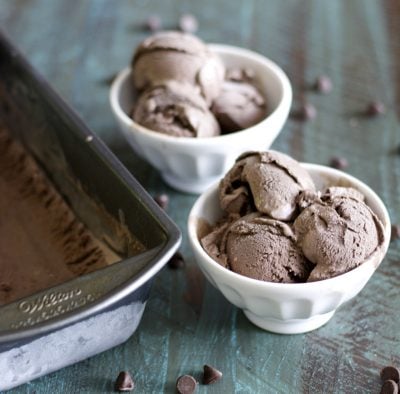 No Churn Dark Chocolate Peppermint Ice Cream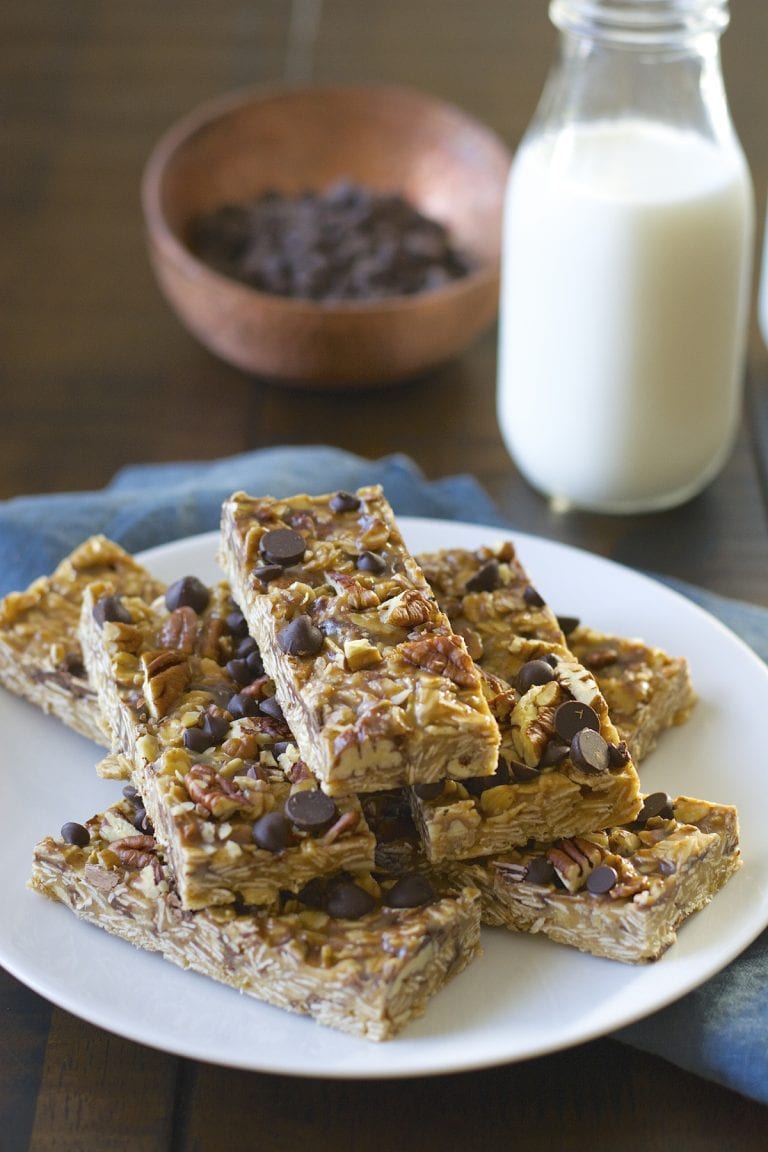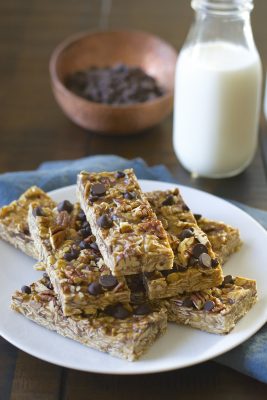 No Bake Peanut Butter Granola Bars