This Protein-Packed Peppermint Mocha is a balanced and wholesome way to start your mornings!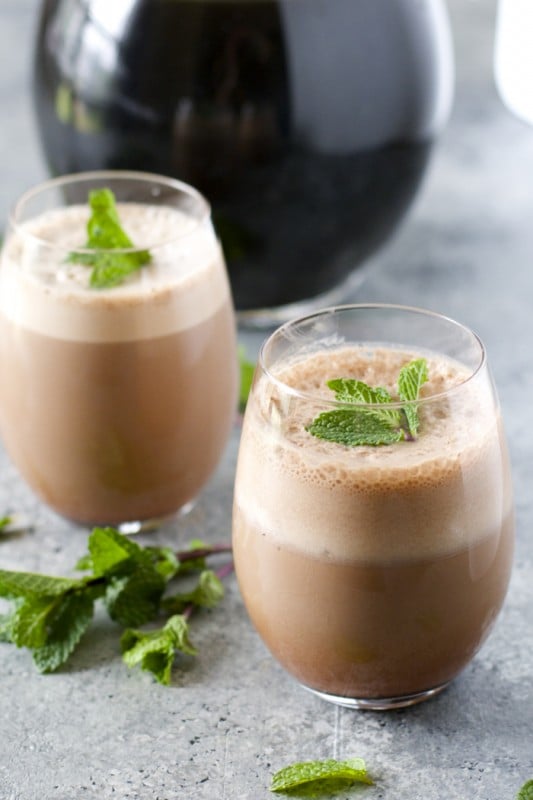 When I was doing my grocery shopping last week and I picked up a bag of McCafé coffee I could only think of one thing, rain, running, and iced peppermint mochas. The University I attended had a pretty big campus, which is something I definitely did not account for when I was scheduling classes. My first semester I crammed all of my classes into morning sessions so I could be done early. It was not until my first day of class that I realized my classes were from one corner of the campus to the other. You couldn't have gotten any further apart than my classes. This meant I had to literally run to get to my class before the professor locked the door (yes, she really did that.) And on those rainy days I was a soaking wet mess before my second class began. There was no amount of rain gear that could have made it any easier.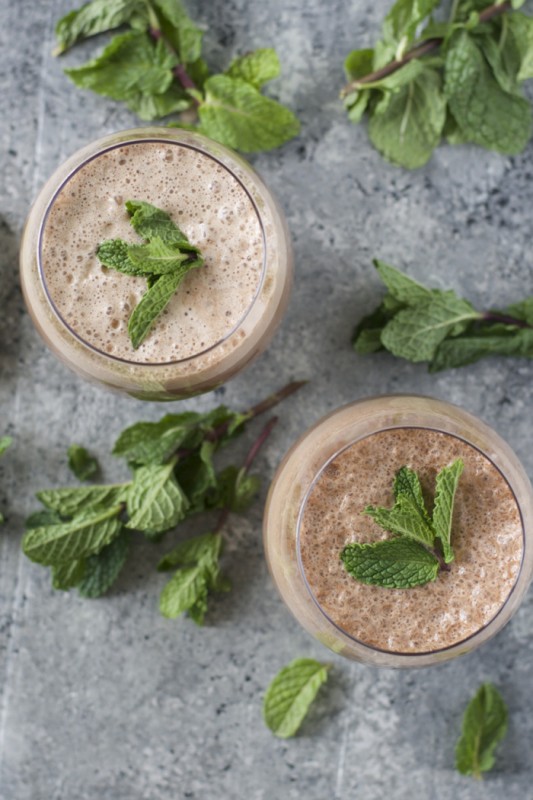 That semester was tough. Sometimes when I am driving through town I see college kids walking through campus, and then I see a poor lonely soul running as fast as they can and I think, yep…that was me.
There was one silver lining to that awful semester. I discovered Iced Peppermint Mochas at the little coffee shop on campus. I had tried a warm version, but the cold version was totally new to me. It had strong, robust iced coffee with rich dark chocolate and a hint of cool mint. It was my reward for all the sprinting I had to do.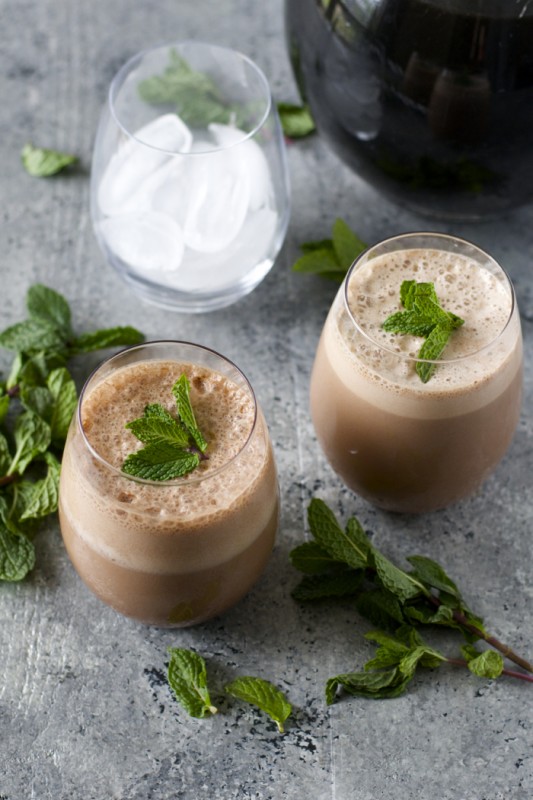 Now that I am done with college and I don't frequent that little coffee shop anymore I found a way to enjoy my favorite drink without heading to campus. My Protein Packed Peppermint Mocha is much more affordable than that coffee house version. It is a balanced, wholesome addition to breakfast that tastes like an indulgence. Instead of just creating a drink with empty calories I packed this with McCafé French Roast coffee for a nice kick, Greek Yogurt, protein powder, cocoa powder, honey, and of course a hint of peppermint extract.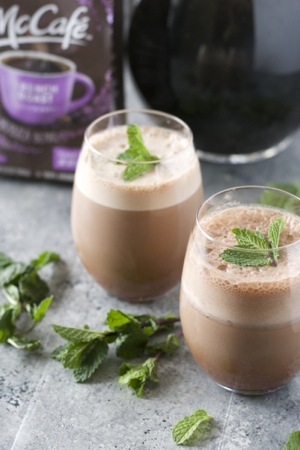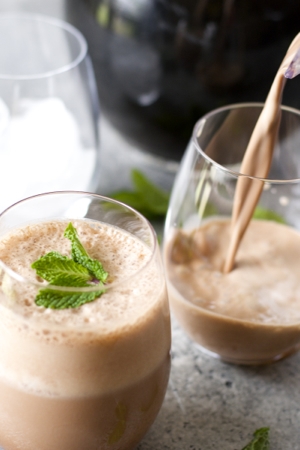 To make mornings easier I cold brew a big batch of coffee. This is so much easier than it sounds. You simply pour a bag of coffee into a one gallon pitcher and then fill it with water. Let this sit and steep overnight, then pour through a cheesecloth and mesh strainer. Voila! You have a big pitcher of strong iced coffee for easy grab and go drinks in the morning. I love this version because you can make so much at once. The key here is to use a good quality coffee. I like the McCafé French Roast from Wal-Mart because it is a good strong blend made from 100% Arabica Beans, but if you prefer a milder blend you can use McCafé Breakfast blend, or a flavored version, such as French Vanilla.
Now that you know how I like my coffee, what about you? Do you drink it black or with fun creamers? Or maybe you are a frappuccino drinker with extra whip cream? Tell me how you start your mornings!
Click here
for a step by step tutorial on how to cold brew coffee!