Sweet peaches, almond milk and a touch of vanilla and honey are blended until smooth and topped with crunchy granola for a hearty healthy breakfast! This easy Peaches and Cream Smoothie Bowl will be a new favorite!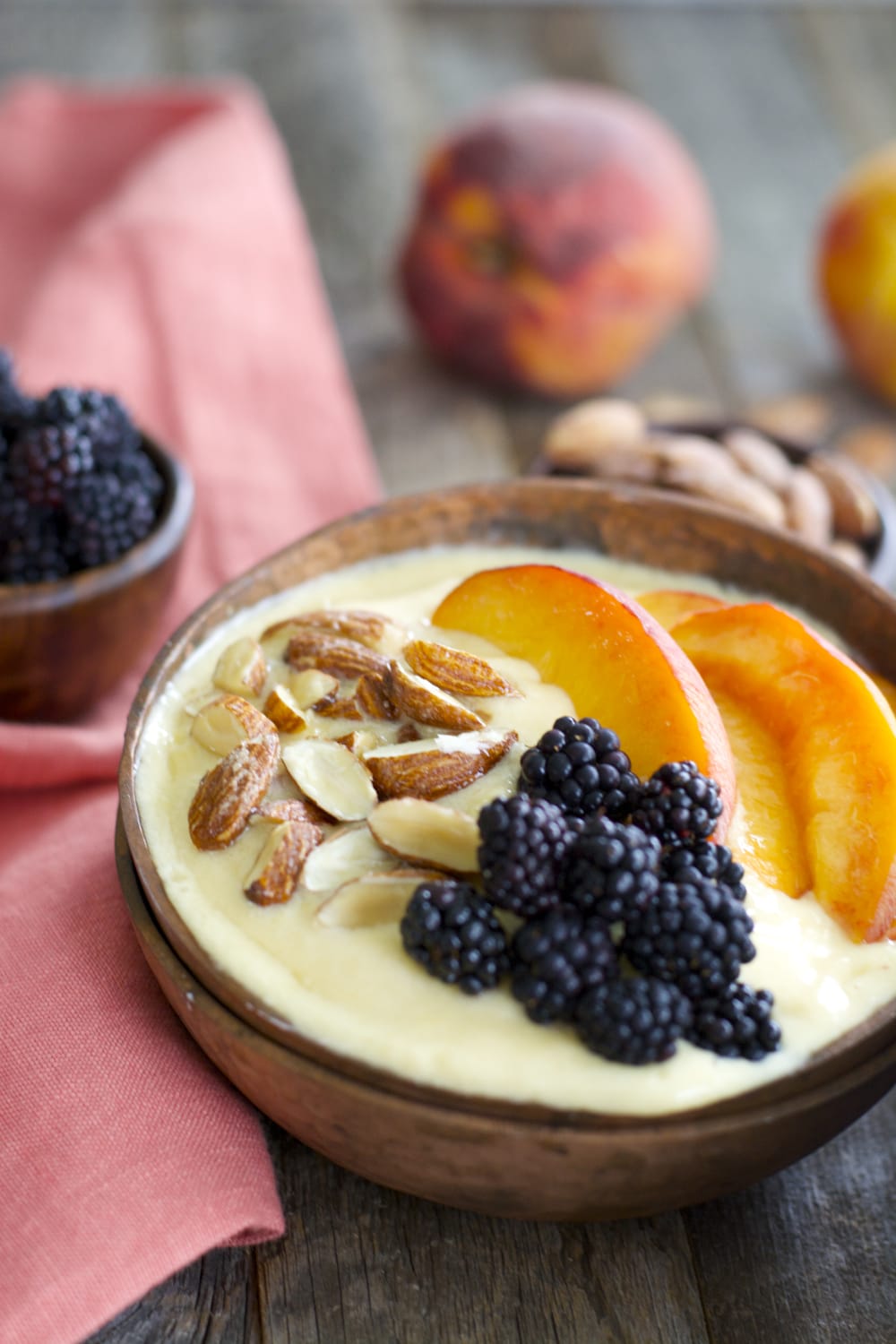 Are you as happy as I am about peach season?! I wait for it all year! I have had peaches on my mind more than normal lately because in a few days I will be heading down to Atlanta to go to market for my shop Gin Creek Kitchen. Mr. Maebell and I have visited Atlanta many times to go to Braves games and one of my favorite things is stopping on our way home and buying fresh Georgia peaches out of the back of an old pick up. They always smell so good that I never make it all the way home without eating one (or two….or three)
Since we moved into our new farmhouse I have been working on mastering the basic principles of gardening (which has been an uphill battle) so each day has started bright and early and is usually spent in the garden. It has been so hot here, even early that smoothies have been my go to breakfast. That is until I started experimenting with smoothie bowls! I will be the first to admit, when this trend started I didn't get it. Why not just drink your smoothie from a straw like a normal person? It seemed weird. But there is something really wonderful about silky smooth fruit topped with granola and fresh fruit. The mixture in texture makes it seem a lot more filling than just a regular old smoothie. And it is just more satisfying to eat your breakfast than drink it.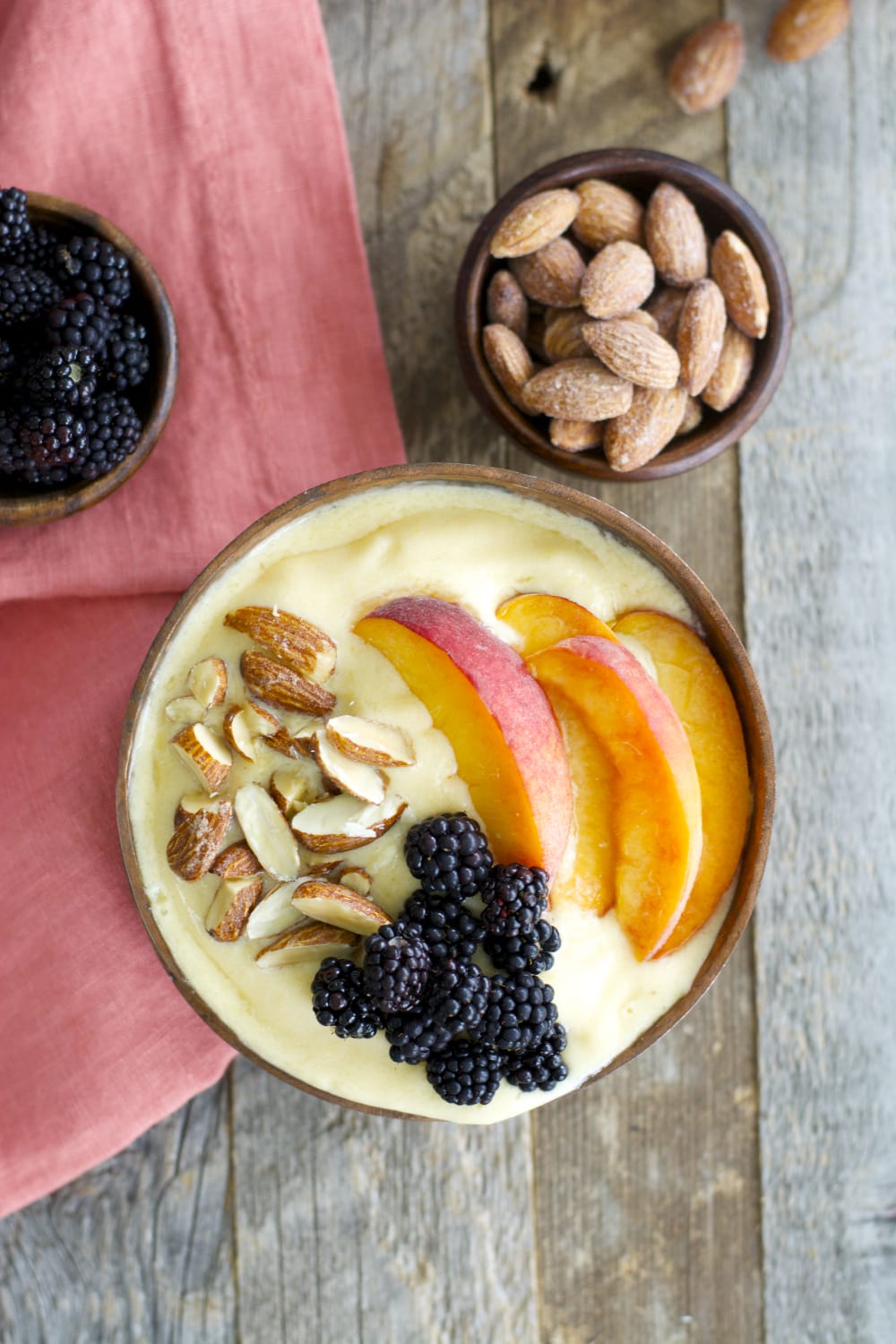 For this recipe I used frozen peaches, some almond milk, honey and just a touch of vanilla. You can top your smoothie bowl with anything you like. I also think something like toasted coconut, sliced bananas or a little sprinkle of cinnamon would be amazing!