Want to know how to make your family happy?
Stuff all your favorite pizza toppings in a baked potato. Carbs + sauce + cheese. Yep, that is the way to a happy Monday.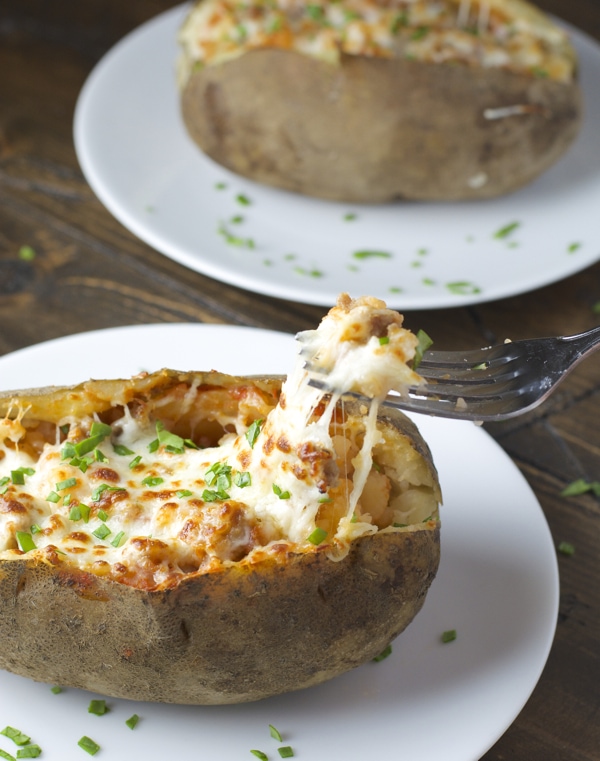 These potatoes were a happy accident. I normally do some meal prep for the week on Sundays, sometimes I prepare a few baked potatoes for easy, fast side dishes. On a particularly hectic week I had planned pizza, but had no patience left at the end of the day for yeasty crust, so I decided to get creative.
Turns out, pizza is really good crammed inside a baked potato.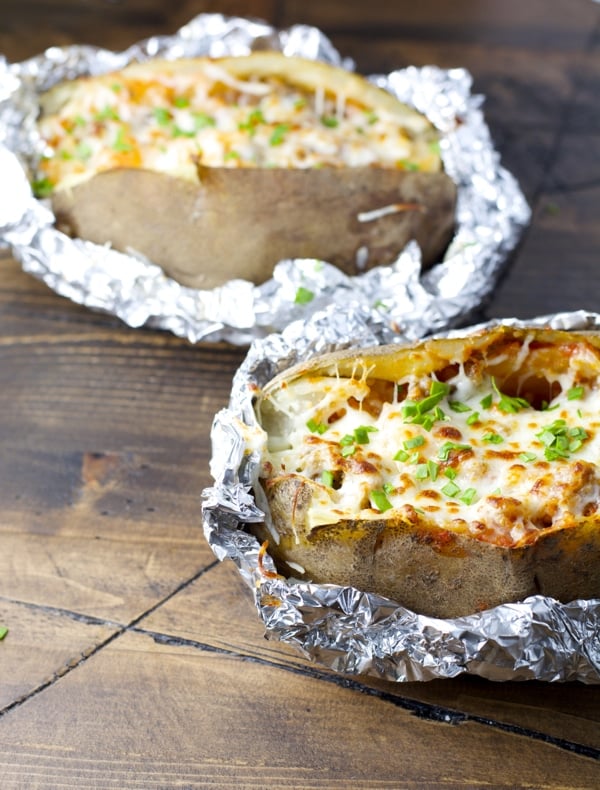 The great thing about this is how easy and versatile it is. I used Italian sausage, but pepperoni, bell pepper, onions, or any of your other toppings would work too. I also think these would be great for a party. Have you seen the traditional baked potato bars? You know, sour cream, bacon, cheese, etc. Instead of the normal ingredients you could do a pizza inspired for a really fun twist.
Here is how we make them!
Cut those bad boys in half and use a fork to loosen the inside of the potato.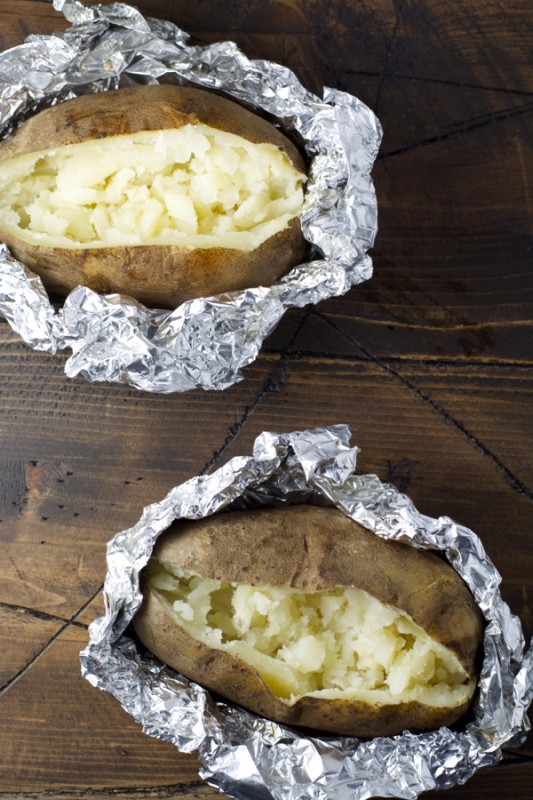 Add 1/4 cup of the marinara and 1/4 cup of Italian sausage into each potato and use the fork make sure it is evenly distributed.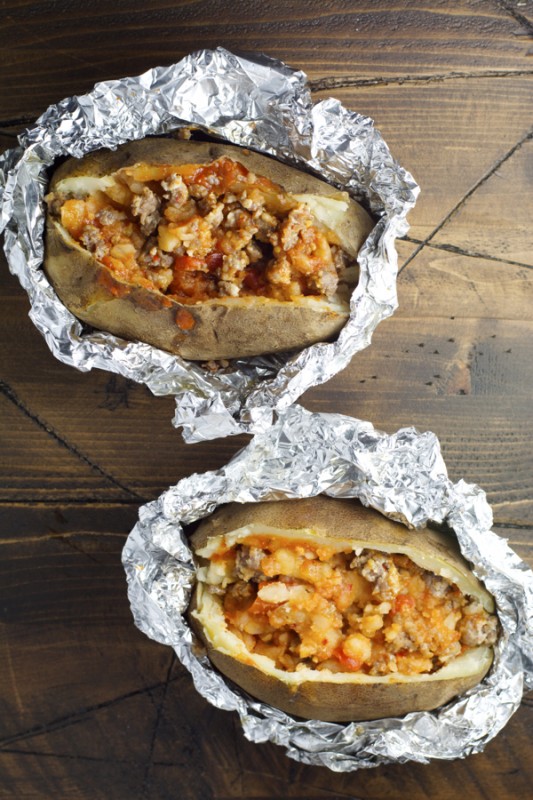 Top with shredded cheese and place under the broiler if your potato is already warm just until the cheese melts, about one minute.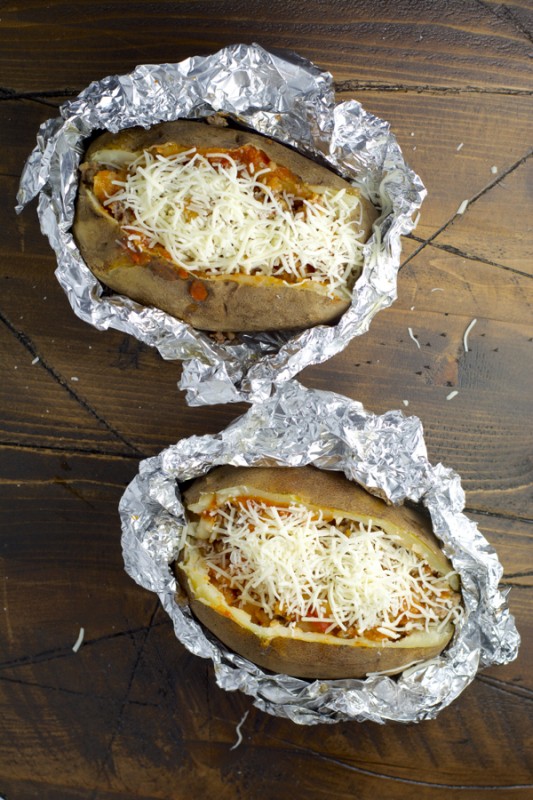 If you are starting with an already cooled potato preheat your oven to 350 and bake for 20-25 minutes.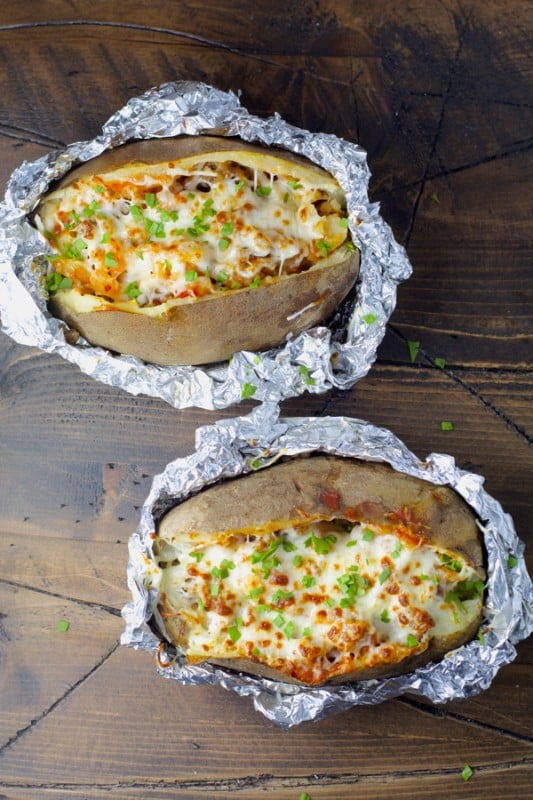 Now you can chow down and enjoy the carby goodness or you can add a bit bit more meat and sauce to the top for good measure like Mr. Maebell. So how do you enjoy your pizza? Extra saucy, extra cheesy, or extra meaty?!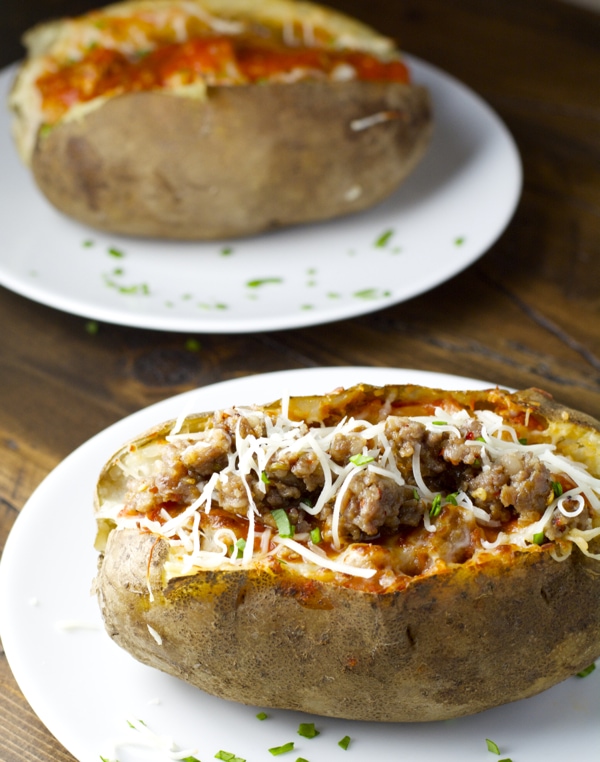 Other Easy Dinners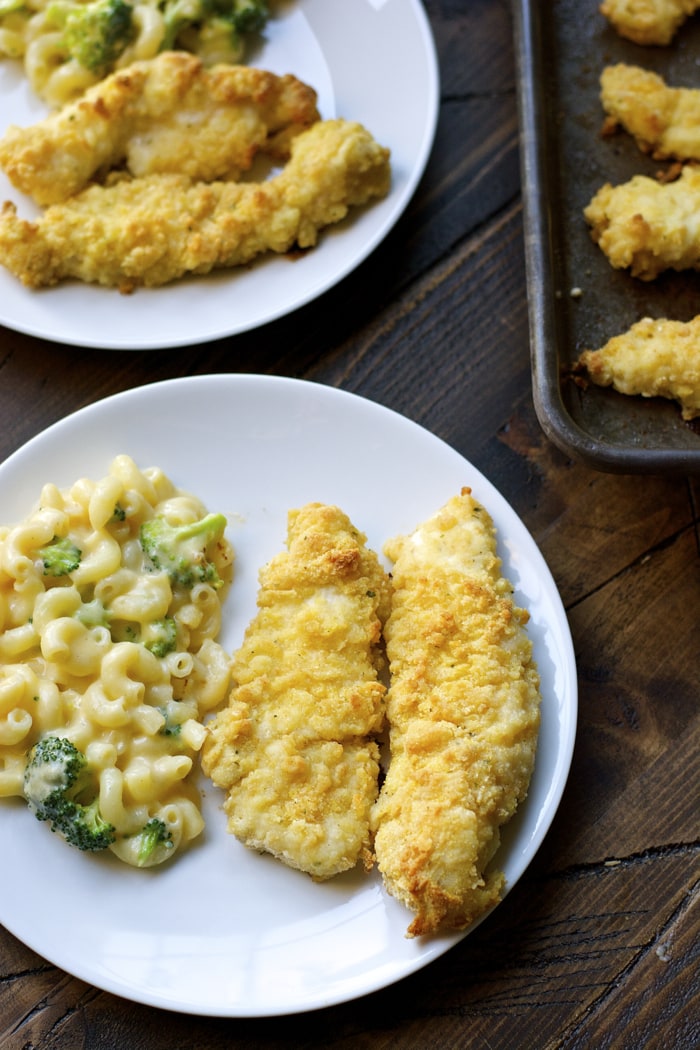 Buttermilk Ranch Chicken Tenders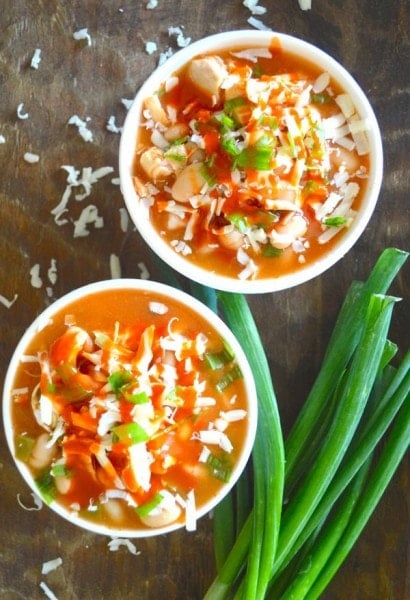 Slow Cooker Buffalo Chicken Chili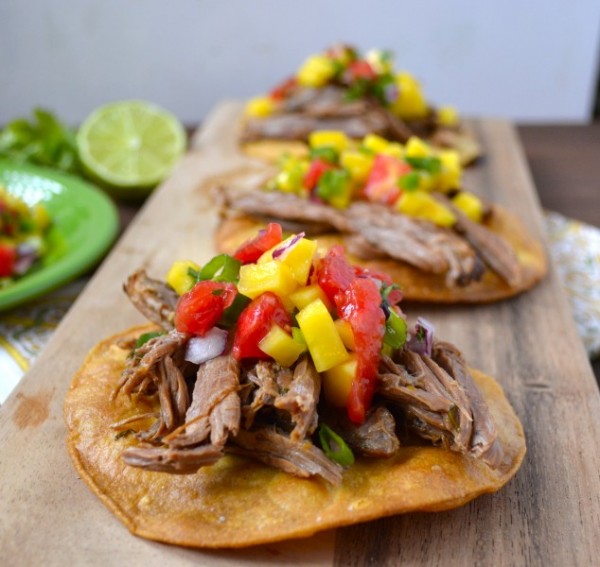 Slow Cooker Shredded Habanero Beef Tostadas with Mango Salsa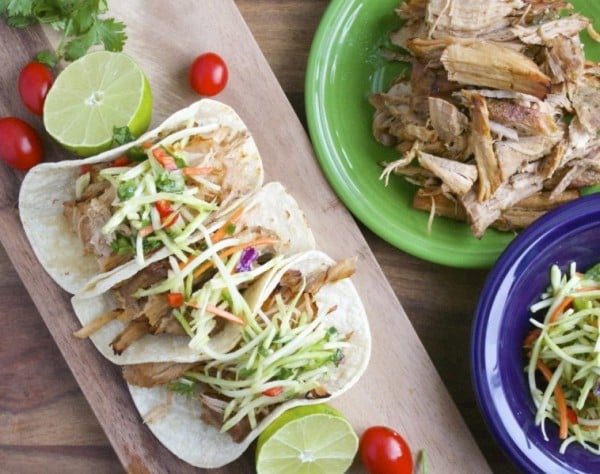 Slow Cooker Jalapeno Carnitas with Cilantro Lime Slaw