Crispy baked Buttermilk Ranch Chicken Tenders are the perfect dinner packed with flavor!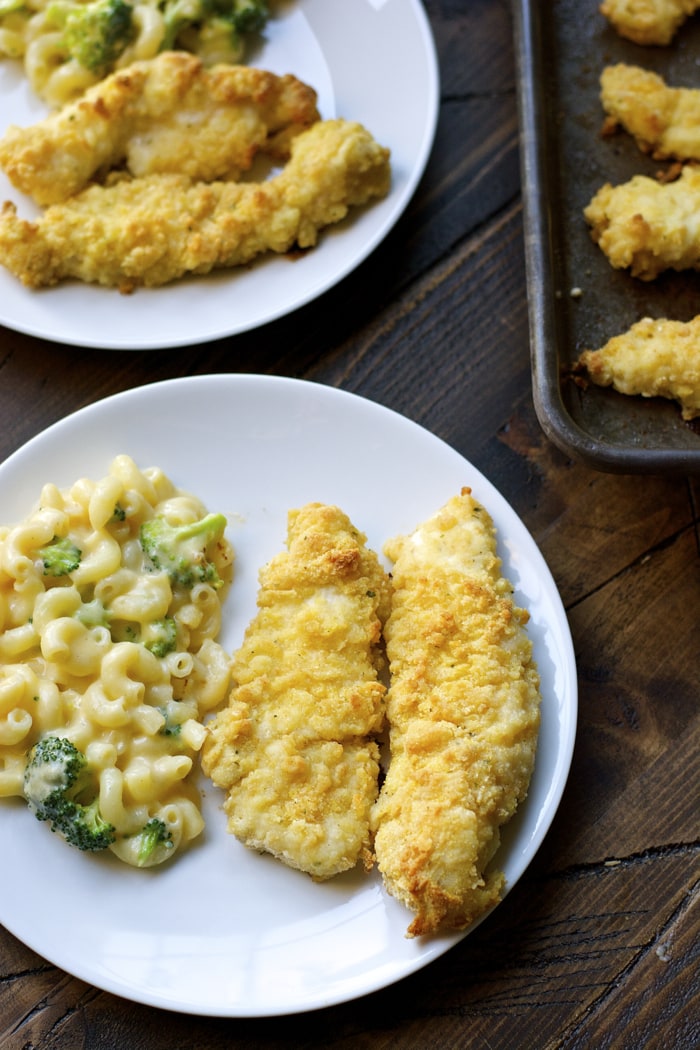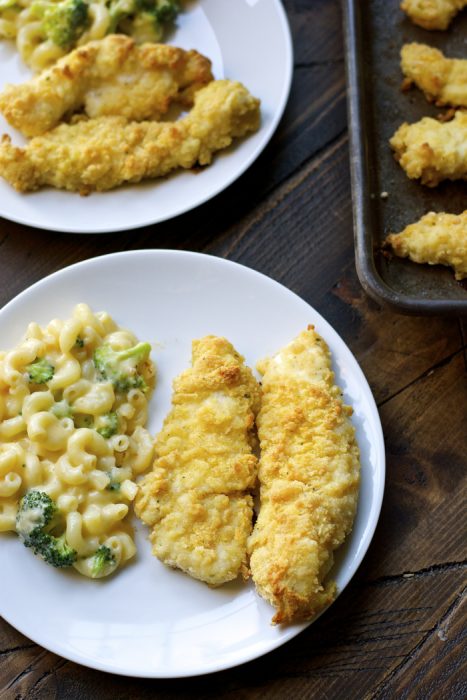 Generally, I follow directions really well. But I can't begin to tell you how many times I have read a recipe that uses buttermilk and subbed in regular milk. "Oh there is no difference! Milk is milk" I thought.
Wrong!
Super duper wrong!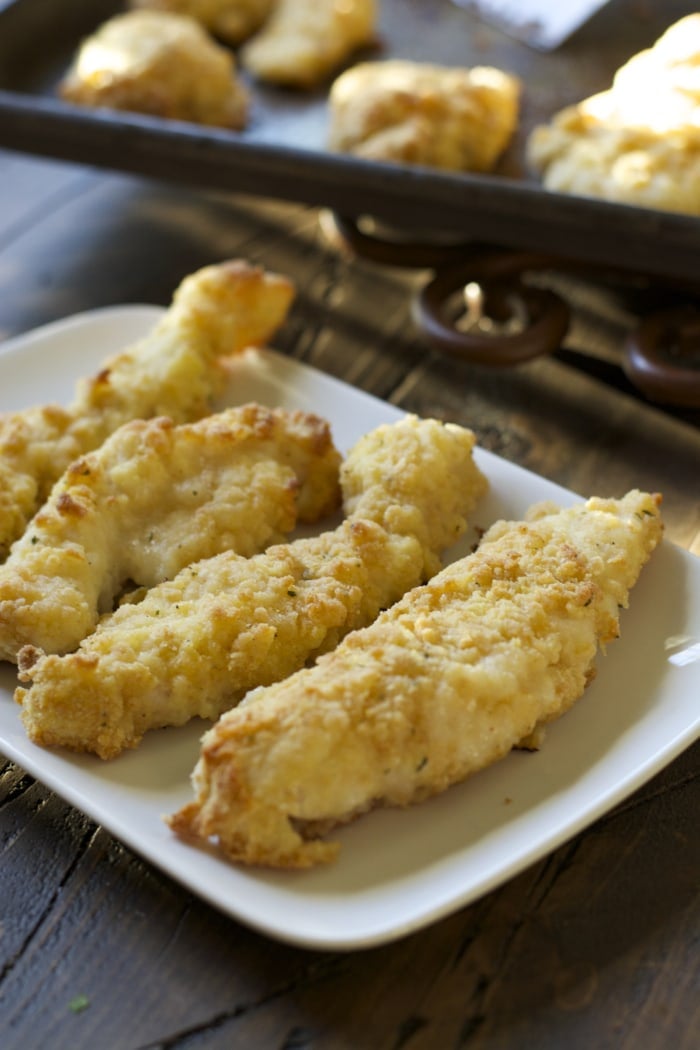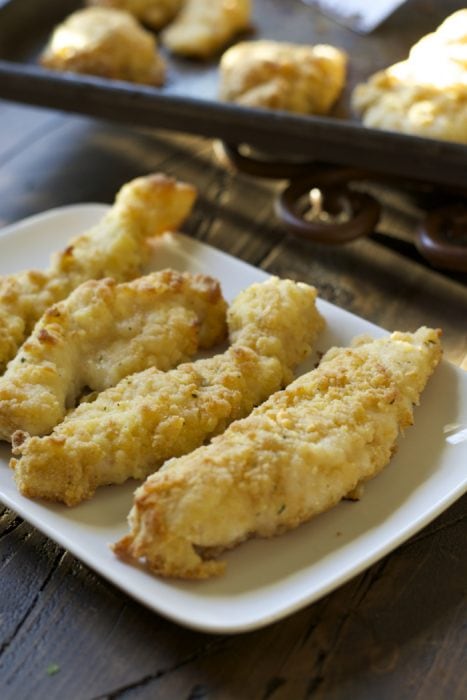 Since this blog started I have come to have a new found appreciation for buttermilk. Actually, to be honest it is kind of an obsession. I buy it every single grocery trip, I use it every week in pretty much anything I can. It is like this magical ingredient that can take pretty good dishes into extraordinary! I don't understand it, I just know it is true!
Take these Buttermilk Ranch Chicken Tenders for example, that one simple ingredients makes extra moist and super crunchy chicken tenders that even your most picky eater will enjoy!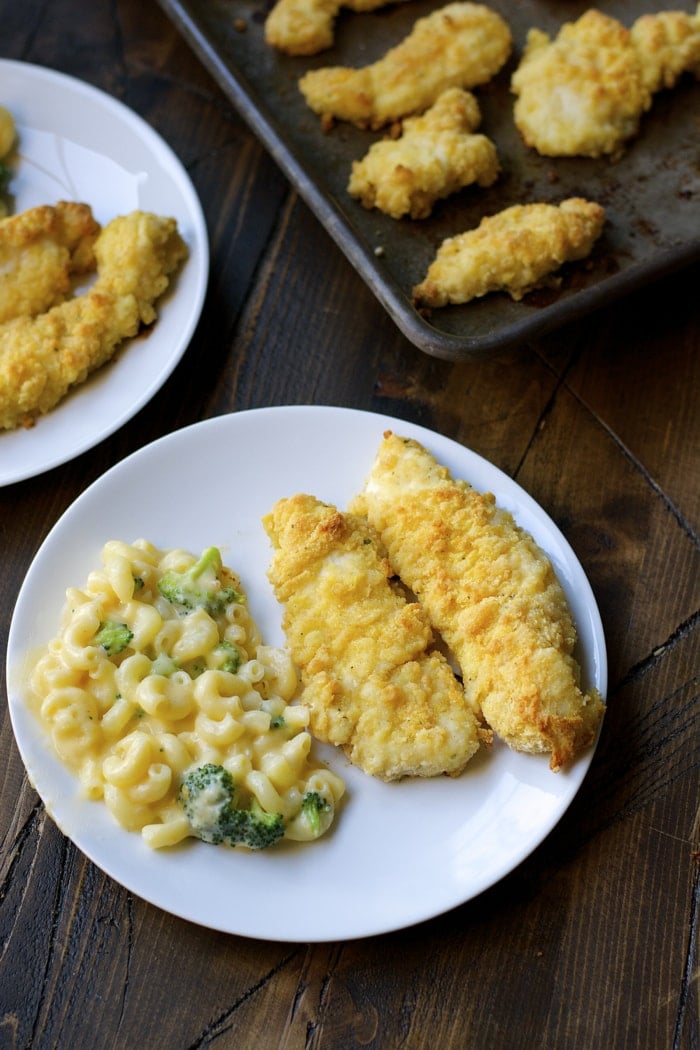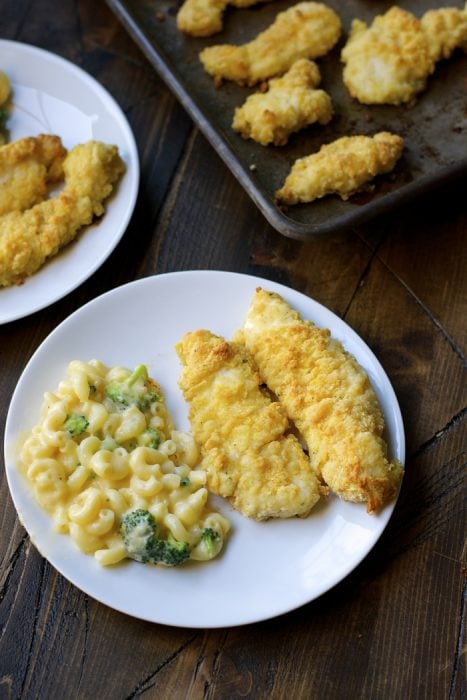 Here is how we make them!
Cut your boneless skinless chicken breast into nice thin strips and place them in a big plastic bag with about a cup of buttermilk and let it marinate for at least 30 minutes.
Grab two shallow bowls. Crack two eggs into one bowl and beat them well. Mix some flour, cornmeal, gluten free breadcrumbs and Ranch seasoning in another bowl. You can probably guess what to do next, take a chicken tender and dip it into the egg wash, then into the breading. Now I choose to double dip for ultra crispy strips, but you can just do one layer if you prefer. Both options are great!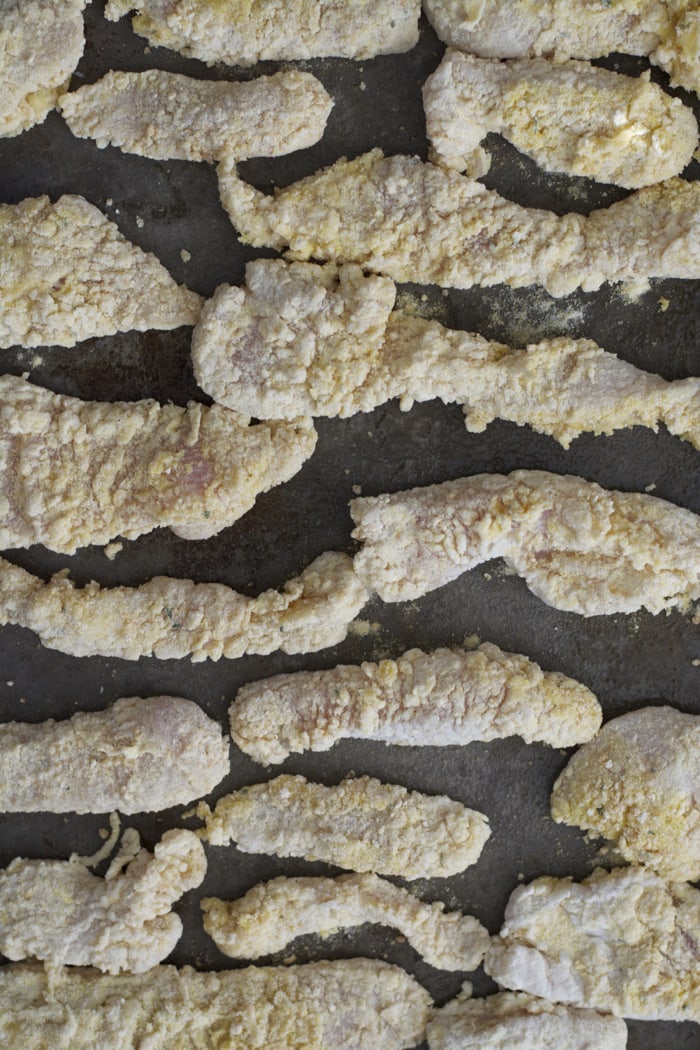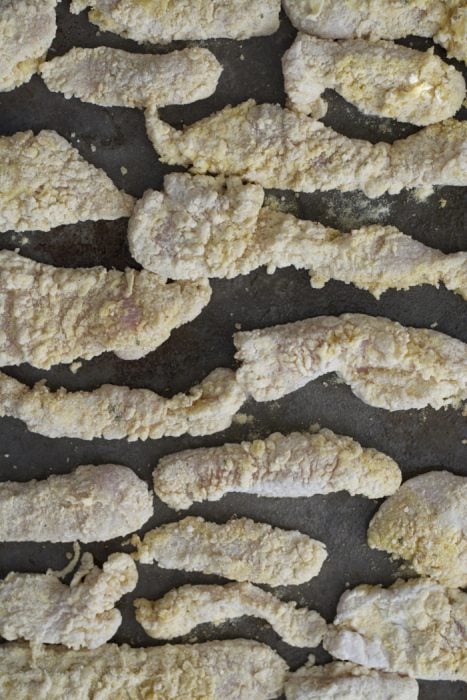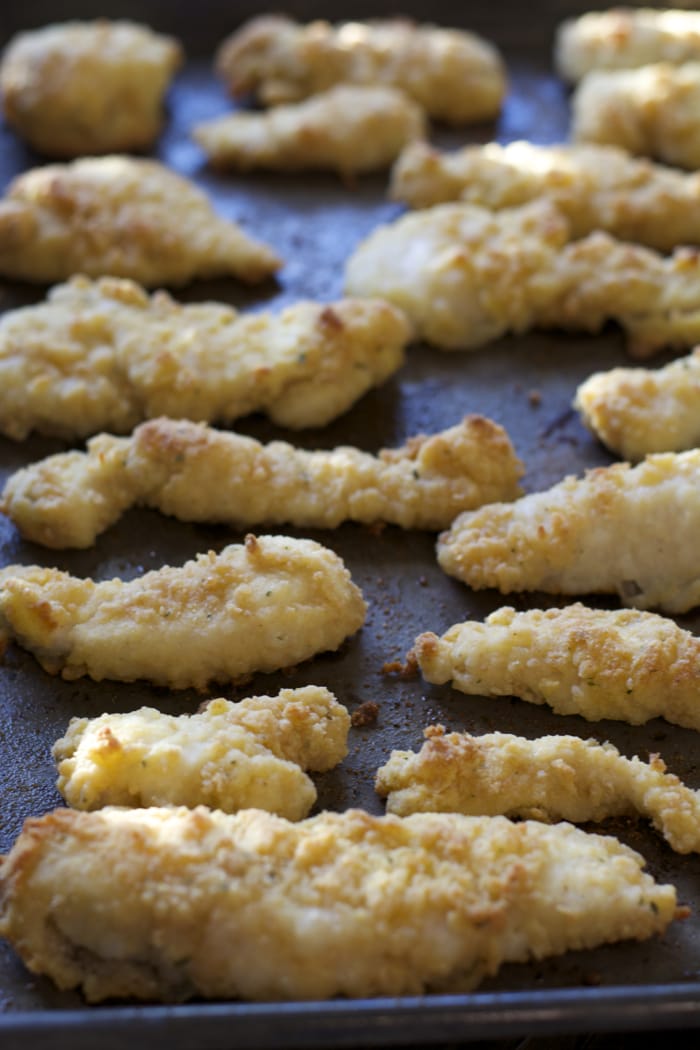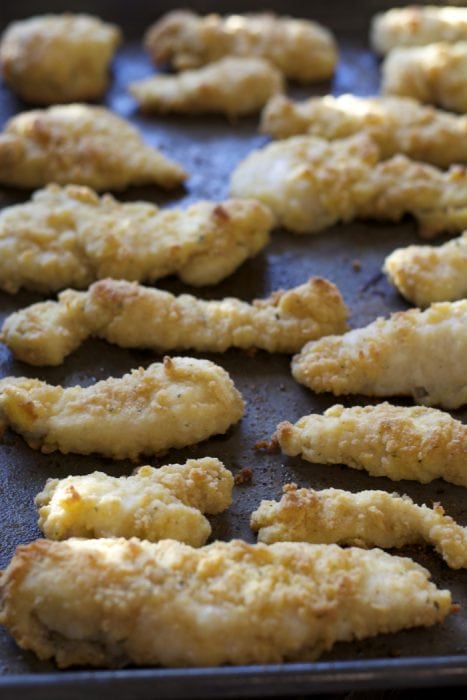 Once your chicken tenders are all breaded lay them out on a nice big greased baking sheet and pour a bit of melted butter over them. Pop them in a super hot oven and 30 minutes later you have perfectly crispy Buttermilk Ranch Chicken Tenders that are baked not fried! Serve with some broccoli mac and cheese or some mashed potatoes for a kid friendly dinner!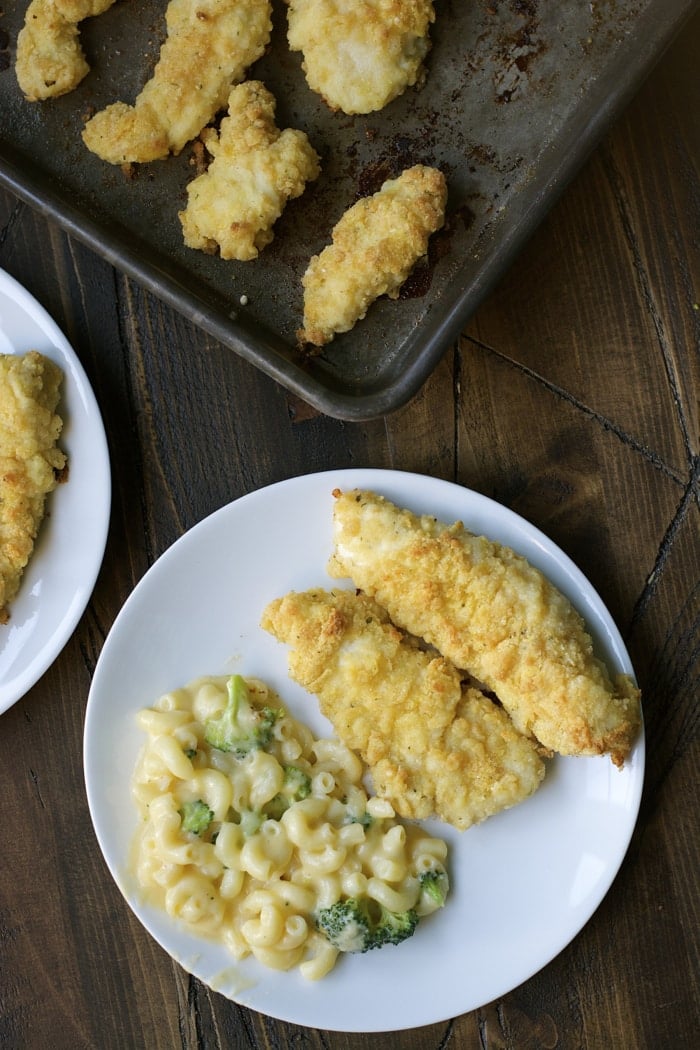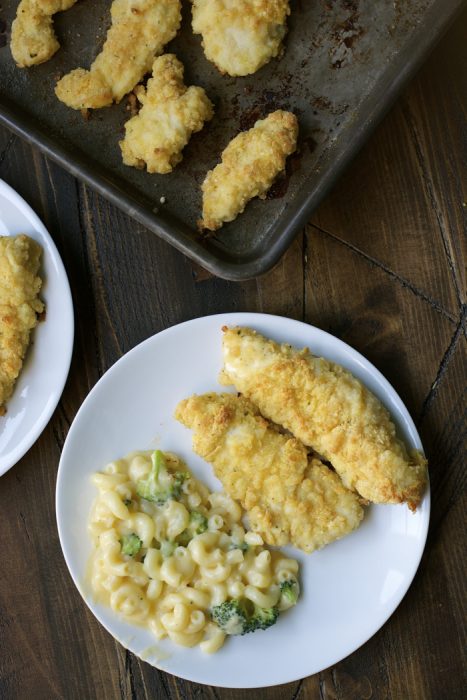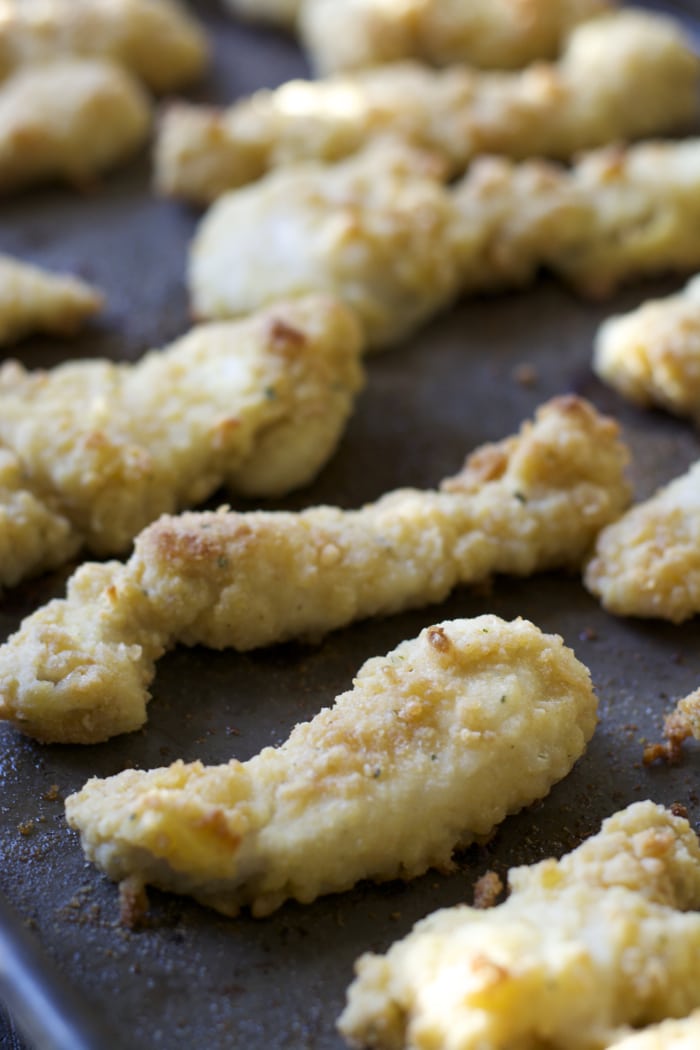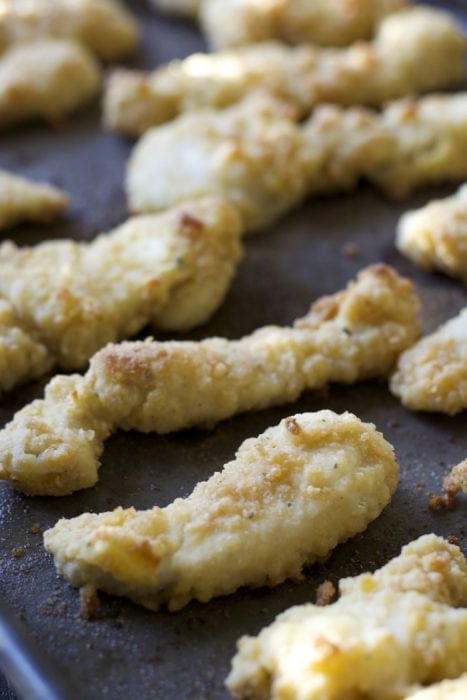 Other Easy Weeknight Meals