This Easy Keto Meal Plan includes 5 easy keto dinners plus a low-carb dessert! This guide is complete with net carb counts, serving amounts, and a printable shopping list.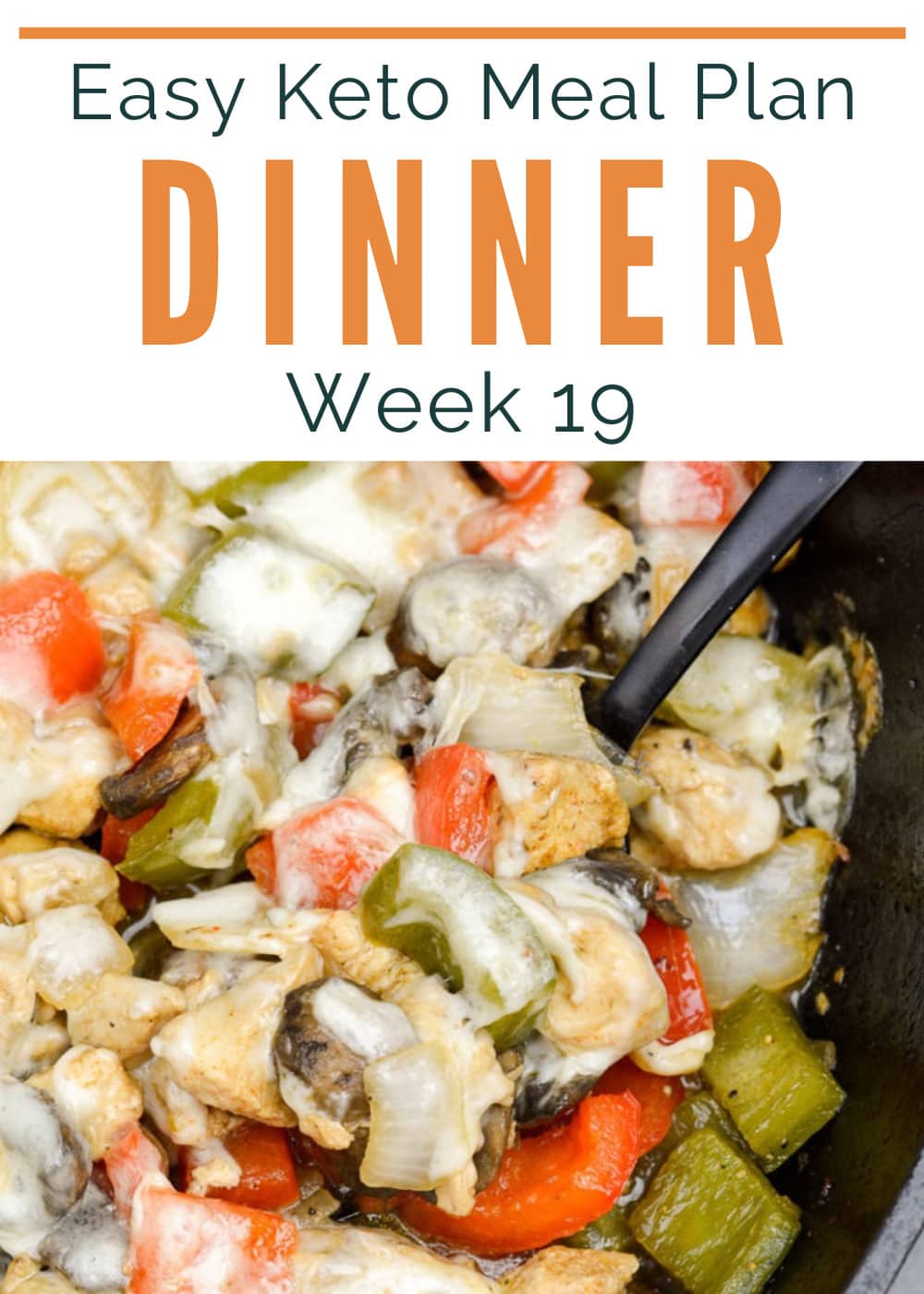 Each week I'm trying to help take the stress out of a keto diet by giving you FIVE low-carb dinners plus a bonus meal prep recipe that helps keep you on track! This week your bonus is a tray of delicious Double Chocolate Sheet Pan Cookies–Only 3.6 net carbs a piece!
When you click through to each individual recipe, it'll take you to the full, detailed, step-by-step instructions. This includes a printable recipe card that includes nutrition information. To figure out the net carb count, subtract the amount of fiber from the amount of total carbs.
At the bottom of this post, you'll find a printable meal plan (with space to fill in your own needs & weekend plans) as well as an organized grocery list to help make things even easier. If you're having trouble printing this, make sure you have your ad blocker disabled. If you're interested in voting for one of next week's dishes, check out our IG stories or Facebook on Mondays!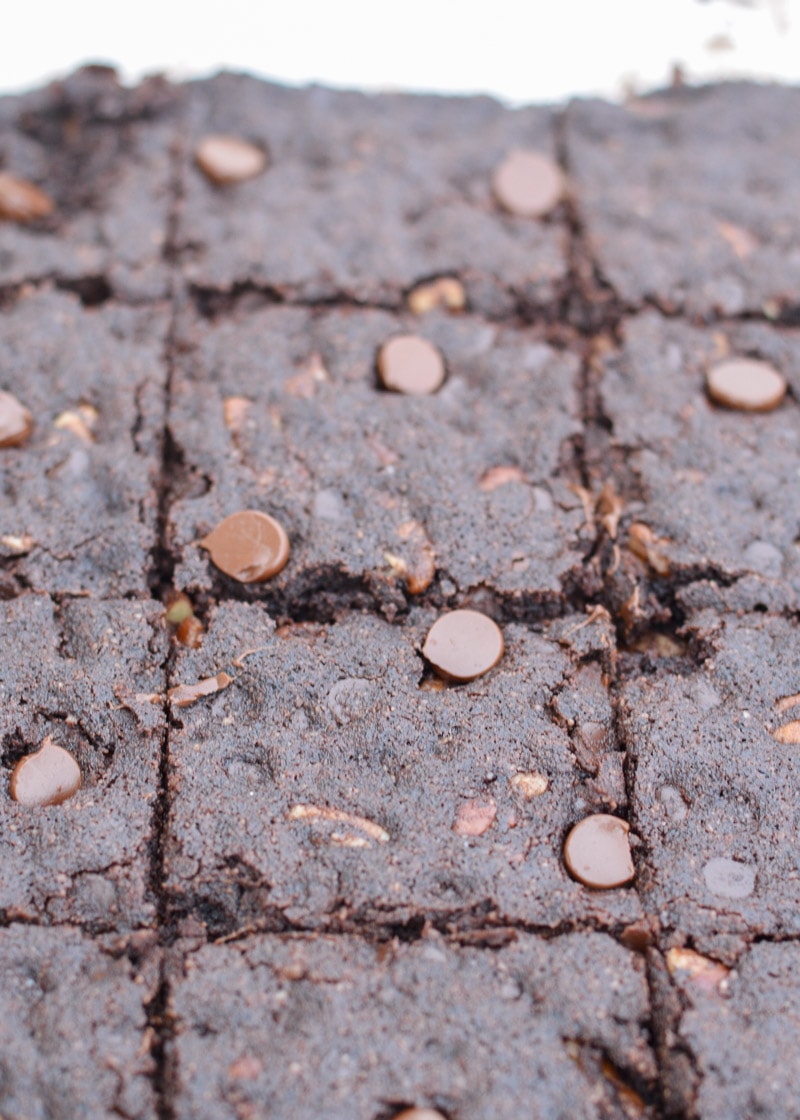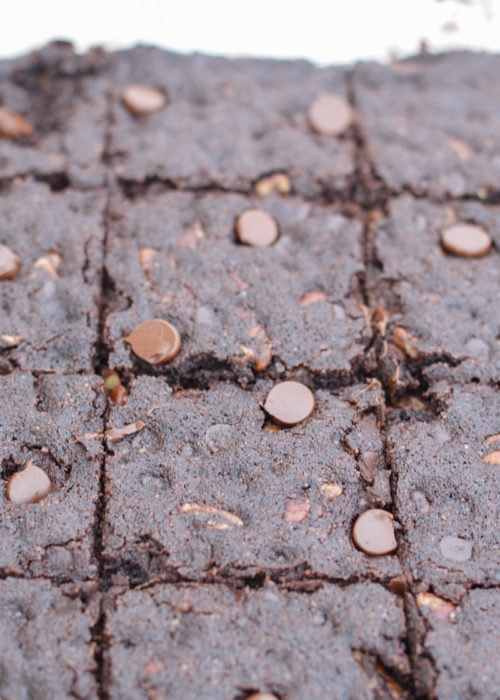 These Double Chocolate Sheet Pan Cookies are perfect for multiple reasons. 1.) They're only 3.6 net carbs, 2.) They're unbelievably rich and fudgy, and 3.) They don't require chilling like most keto desserts do! You could prepare, bake, and allow these to cool in just about 30 minutes!
If you don't think you'll eat 24 in a week (or if you want to make a double batch for next week), these are easily freezable! Just double wrap each cookie in plastic wrap and store in a freezer-safe container for a few months!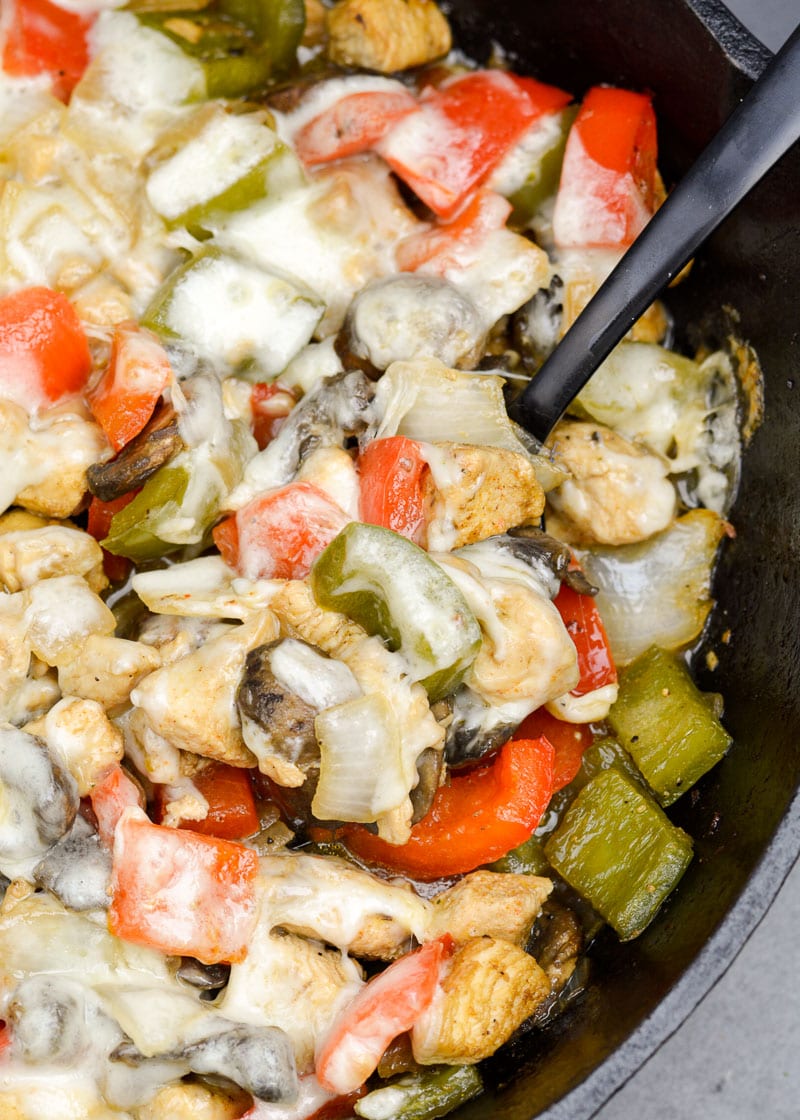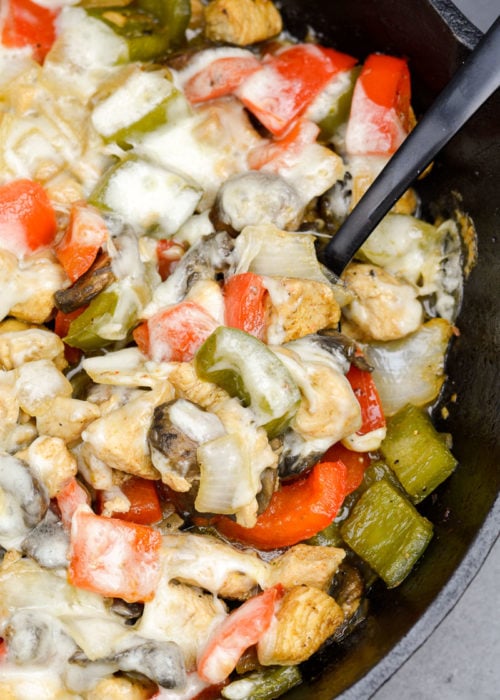 This week's poll winner is the Chicken Philly Cheesesteak Skillet — a one-pan meal packed with tons of veggies! Don't worry, though, picky eaters; the melty cheesy goodness makes it feel like a comfort food! It's ready within 30 minutes with very little to clean up, AND a big serving (about 1 1/4 cup) only adds 4.5 net carbs!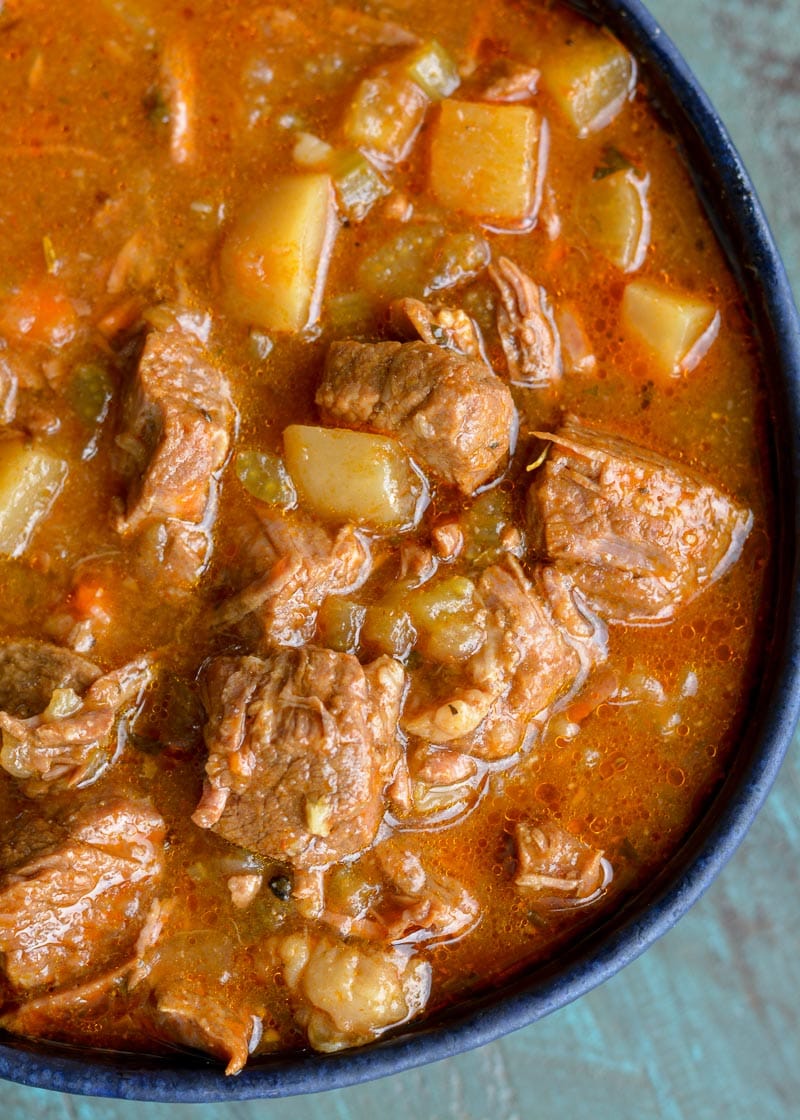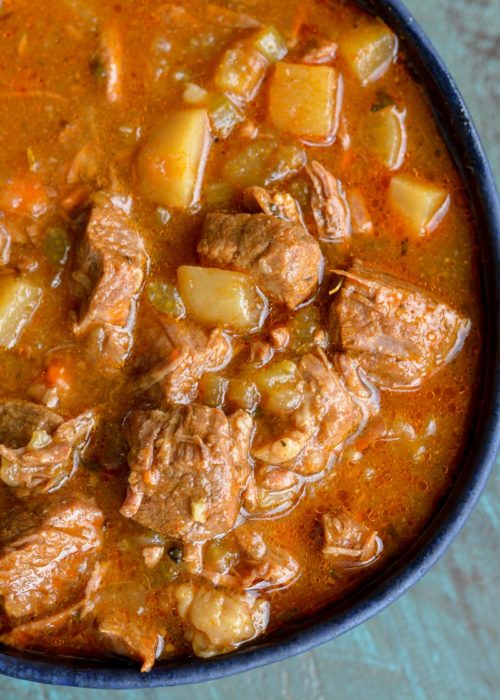 Oh my word, this Beef Stew! This is one of my newer recipes, but I loved it so much, I had to add it into the rotation. It has only 5.1 net carbs per bowl, and the recipe makes a hearty 8 servings. This packs and reheats perfectly for lunch, too! You can make this in an Instant Pot (about 1 hour), on the stovetop (about 3 hours), or in a slow cooker (8-10 hours).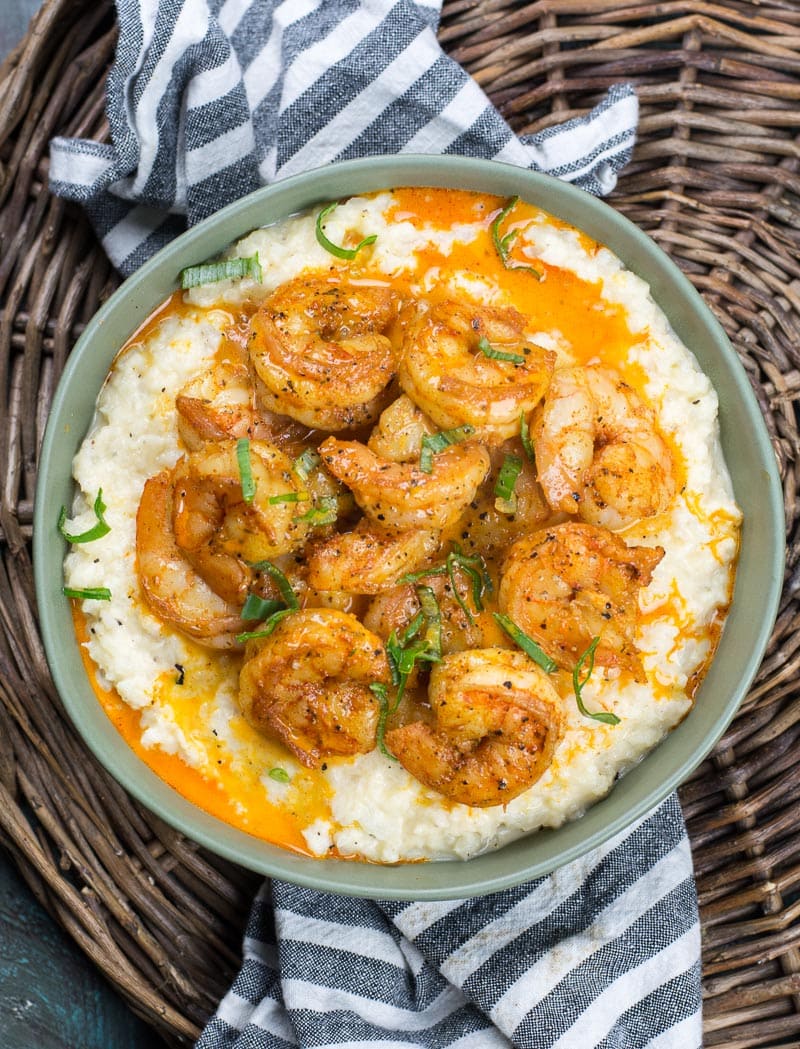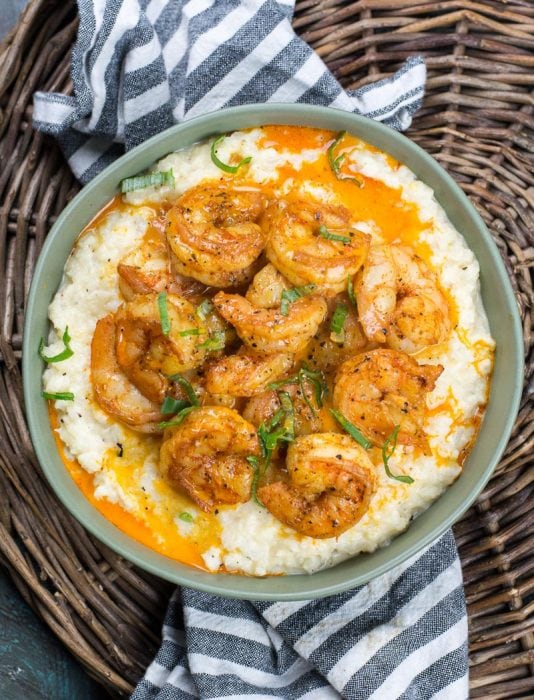 If you've missed some downhome, Southern cooking while going keto, don't worry! This Keto Shrimp & Grits is here to save the day. Only 4.4 net carbs per generous bowl and ready in about 30 minutes! Cream cheese, cheddar, butter, and broth turn cauliflower into a tasty low-carb substitute for cheesy grits!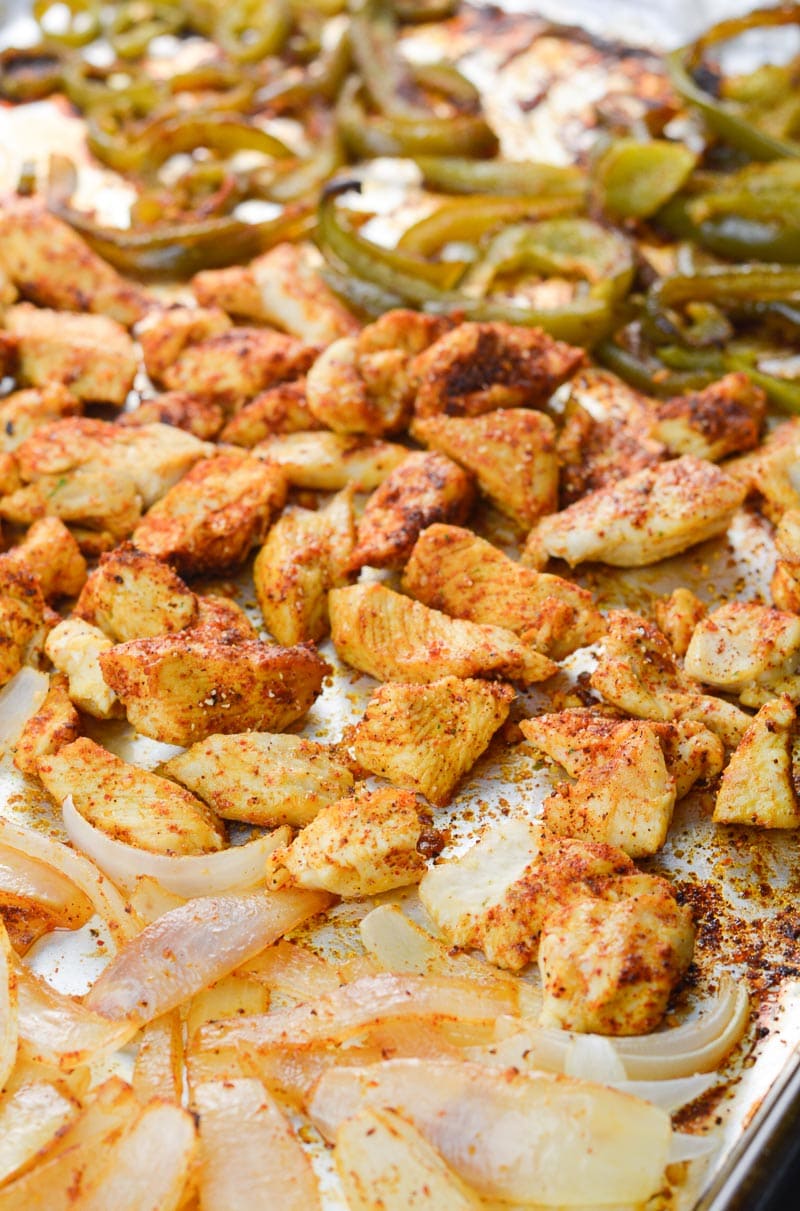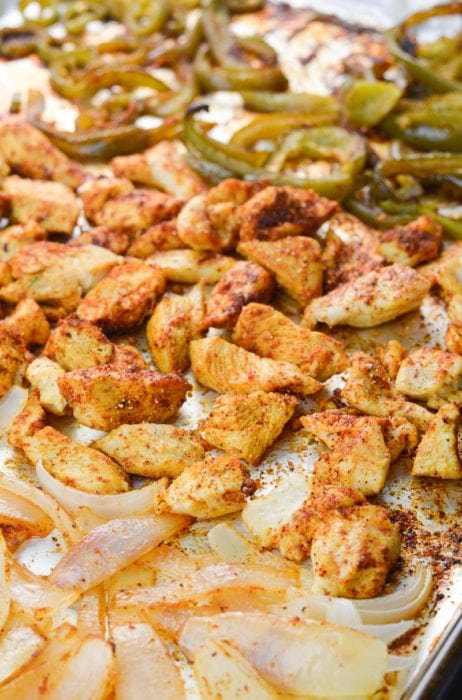 I love having these Easy Sheet Pan Chicken Fajitas ready to go after a busy day! I like to eat this all on its own (only 4.4 net carbs per serving!), but you could easily add a low-carb tortilla if you prefer. A Mission Carb Balance tortilla would add 4 net carbs, or you could make these Zucchini Tortillas for only about 1 net carb each!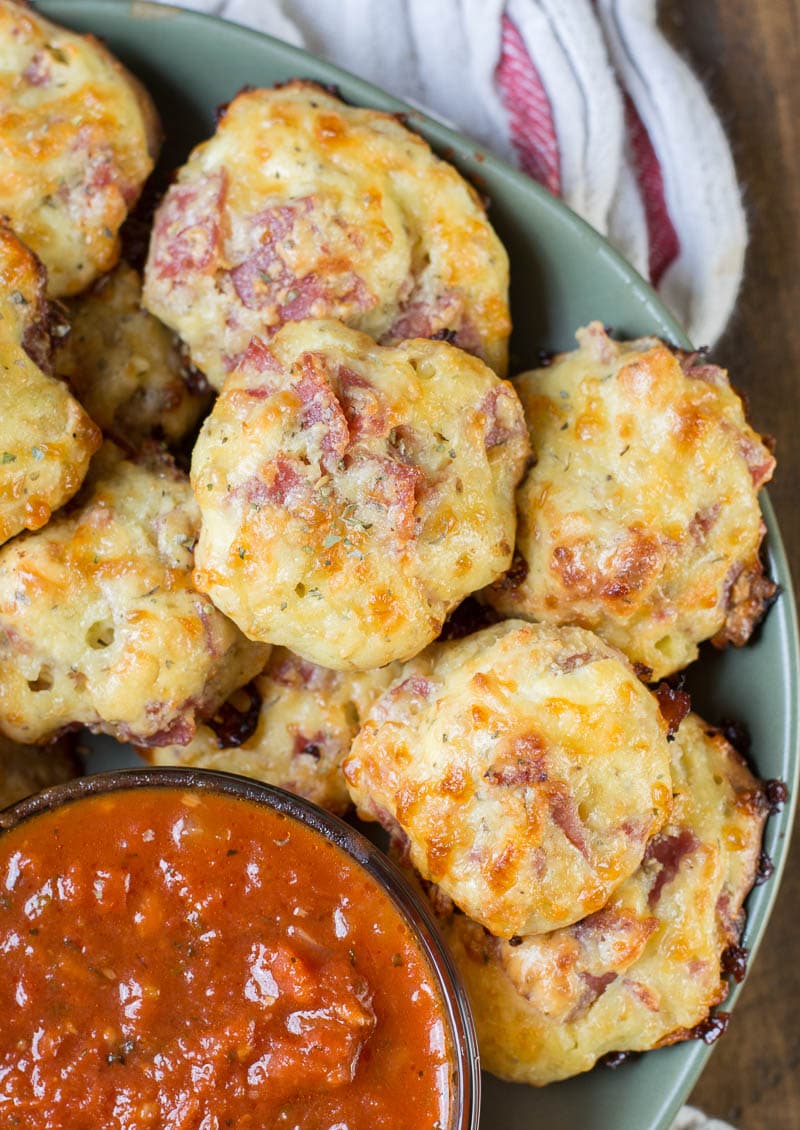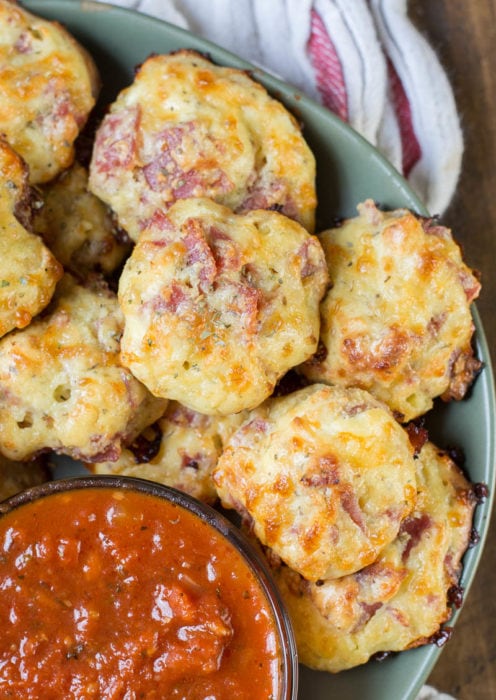 These Pepperoni Pizza Bites are the perfect way to end the week! Grab some low-carb marinara and enjoy a keto pizza night. These bites are only 1 net carb each, so it's super easy to customize your meal based on your dietary needs! If you prefer Italian sausage over pepperoni, try these instead, or these if you're a Supreme pizza lover!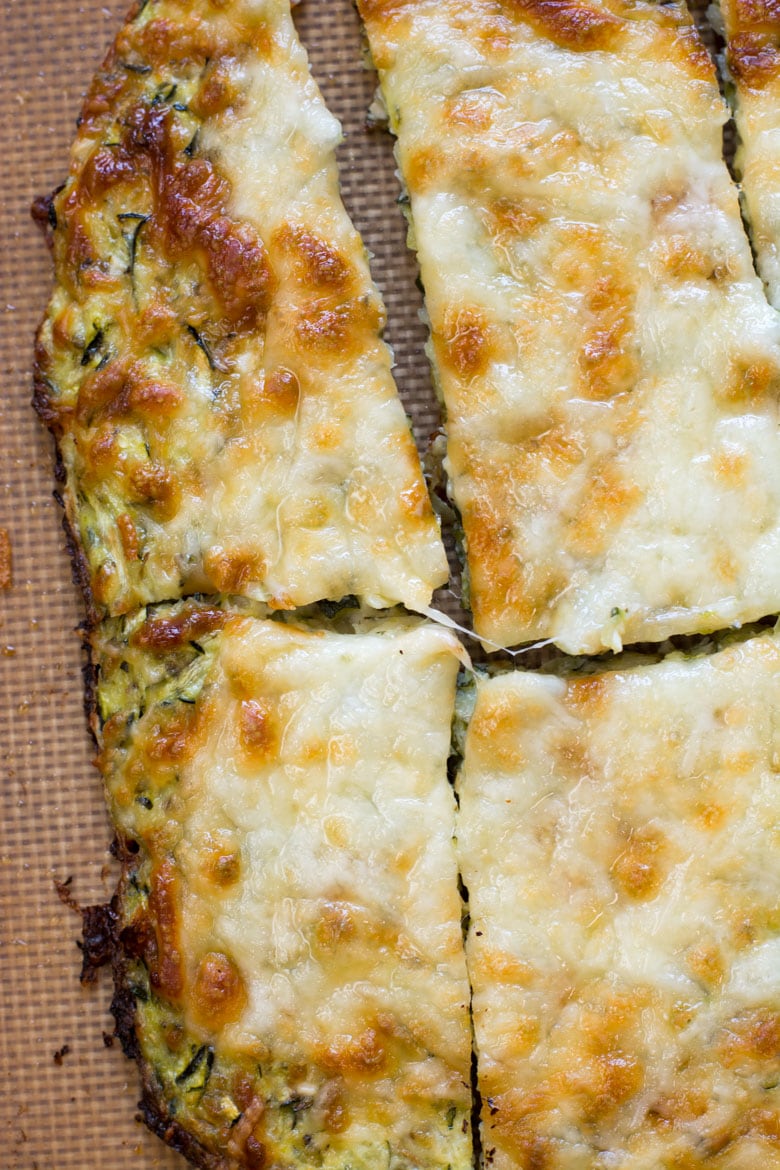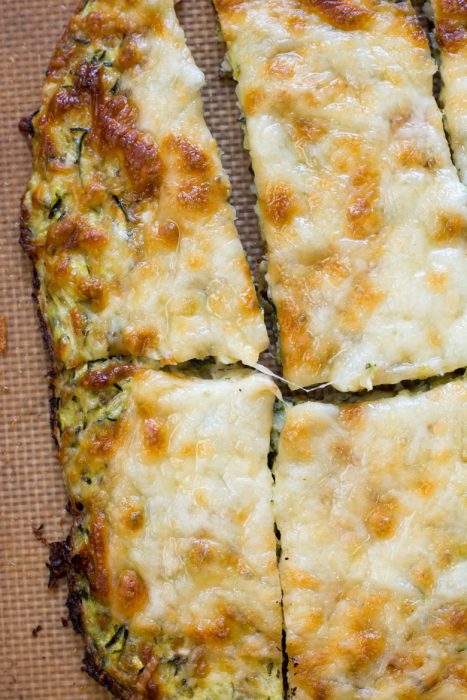 Those pizza bites pair perfectly with these Cheesy Keto Breadsticks for only 1.9 net carbs per slice! You could have 2 cheesy breadsticks and 3 pizza bites for under 7 net carbs! Feel free to mix and match these two dishes to stay satisfied while also staying keto!
Keto Meal Prep Tips:
Cheesesteak-
This meal could be cooked entirely on your prep day, just skip the last step of adding the cheese. Instead, toss the meal back into a skillet to reheat, top with cheese, cover, and warm 5-10 minutes on medium low heat until sizzling and warmed throughout! I have a hunch that this dish is even better the next day because all the veggies and chicken get to soak in the juice together.
Beef Stew-
This meal is PERFECT for cooking entirely on your prep day! It'll keep in the fridge up to 4 days, or you can freeze it after cooking for 2-3 months. If you don't want to cook it beforehand, you could brown the beef and sauté the onions ahead of time and store them together in a pot, bowl, or slow cooker in the fridge.
The day of serving, you could dump the remaining ingredients and allow the soup to cook all day in the slow cooker while you're working!
Shrimp & Grits-
For the "grits," you can use a fresh head of cauliflower like the recipe suggests, or you can speed it up a bit with a bag of frozen cauliflower rice. Just boil in broth until tender, then mash the cauliflower with the cream cheese, butter, and cheddar cheese. This will make a great keto-friendly substitute for grits, and this can be kept in the fridge up to 5 days.
For this meal, I recommend only preparing the cauliflower grits ahead of time. Luckily shrimp cooks quickly, so save that step for right before serving to avoid overcooking. Reheat the grits in a medium-sized pot, stirring frequently to prevent clumps from forming and to get even heating throughout. If it's too thick, thin it out with more broth.
Chicken Fajitas-
You can cook this sheet pan in advance, but I would recommend undercooking it by about 5 minutes if you plan to do this. To reheat, toss it back onto a lined sheet pan at 400 degrees F for 5-10 minutes. This would definitely make this a super quick meal for a busy day!
**If you want to make low-carb tortillas, these Zucchini Tortillas require only 5 ingredients and can be made in about 40 minutes. They keep in the fridge for 5 days or in the freezer for months! Meal prepping this recipe pays off majorly when you want a wrap, burrito, or taco but don't want to give up 4-6 carbs for each one! These also come together similarly to the breadsticks, so you could easily prep both recipes at the same time.
Pizza Bites & Breadsticks-
Because the pizza bites need at least 10 minutes of chilling, I like to make the mixture ahead of time. 1-24 hours before serving, make the pepperoni pizza bite mixture, then cover and keep in the fridge. Then when ready to eat, you just scoop and bake! You could also cook the batch ahead of time and store in the fridge up to 4 days or in the freezer a few months. To reheat, just microwave in 30-second increments, bake at 350 degrees F about 5 minutes, or Air Fry at 350 degrees F for 3-5 minutes.
I like to meal prep the cheesy breadsticks for the best "crust." Up to 5 days before serving, shred and dry your zucchini. Sometimes I'll let the zucchini sit in the fridge overnight, then squeeze off any moisture remaining just to make sure it's perfectly dry! Once dry, I bake according to instructions. If you want the freshest, cheesiest breadsticks, save the final step (topping with cheese and baking 5-7 more minutes) until right before serving!
Download the Easy Keto Meal Plan & Printable Shopping List (Click Here To Download)