This five ingredient Smokey Black Bean Soup with Spicy Sausage is a simple hearty dish perfect for busy weeknights!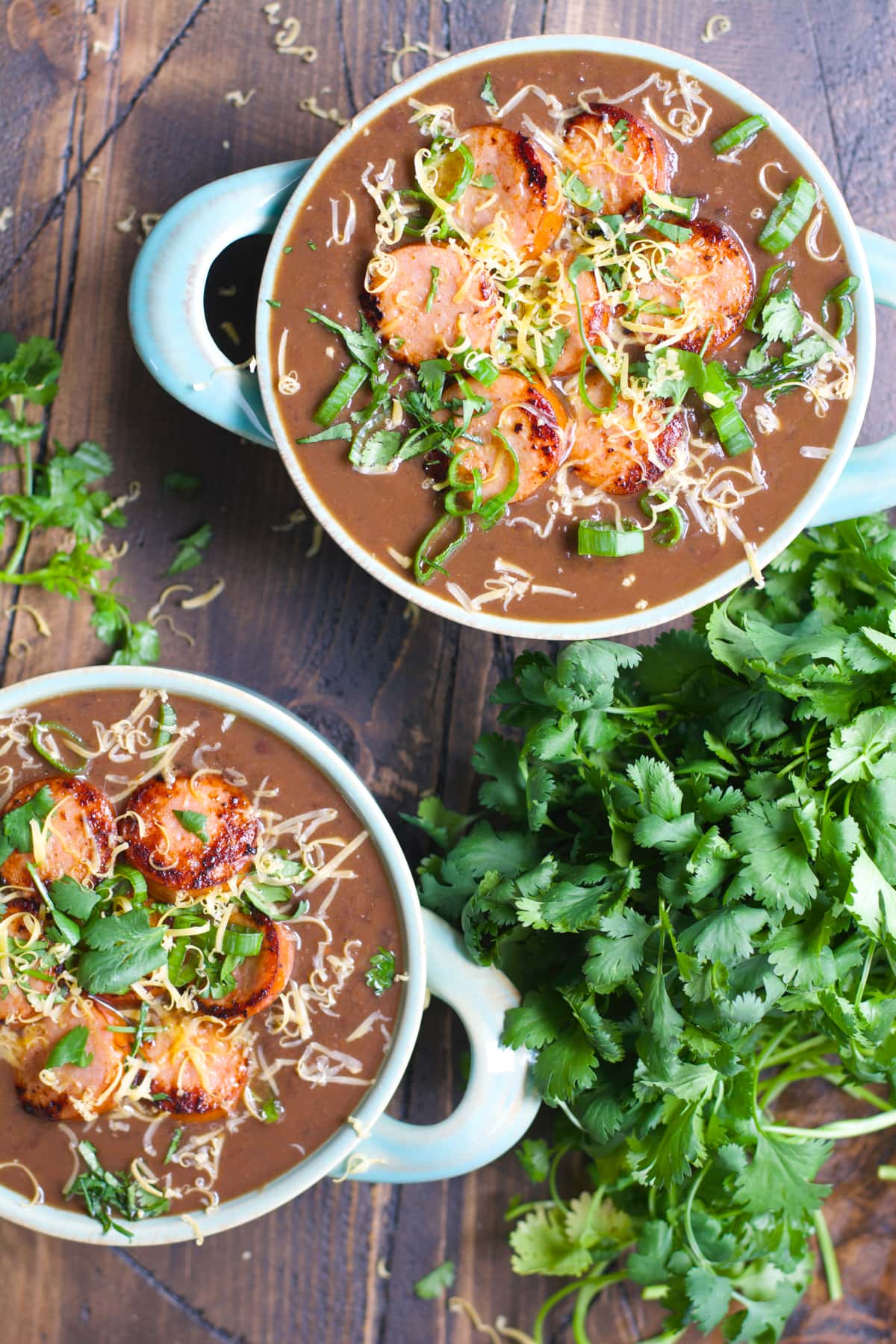 I took an unexpected hiatus from the blog since the holidays because life has a way of rearranging our plans. Sometimes it doesn't really matter what you WANT to do, or even what you NEED to do, you just have to roll with the punches. That is how life has been around here lately, survival mode. Just get through today and hope tomorrow is better. Have you ever had times like that? It can be really challenging, can't it?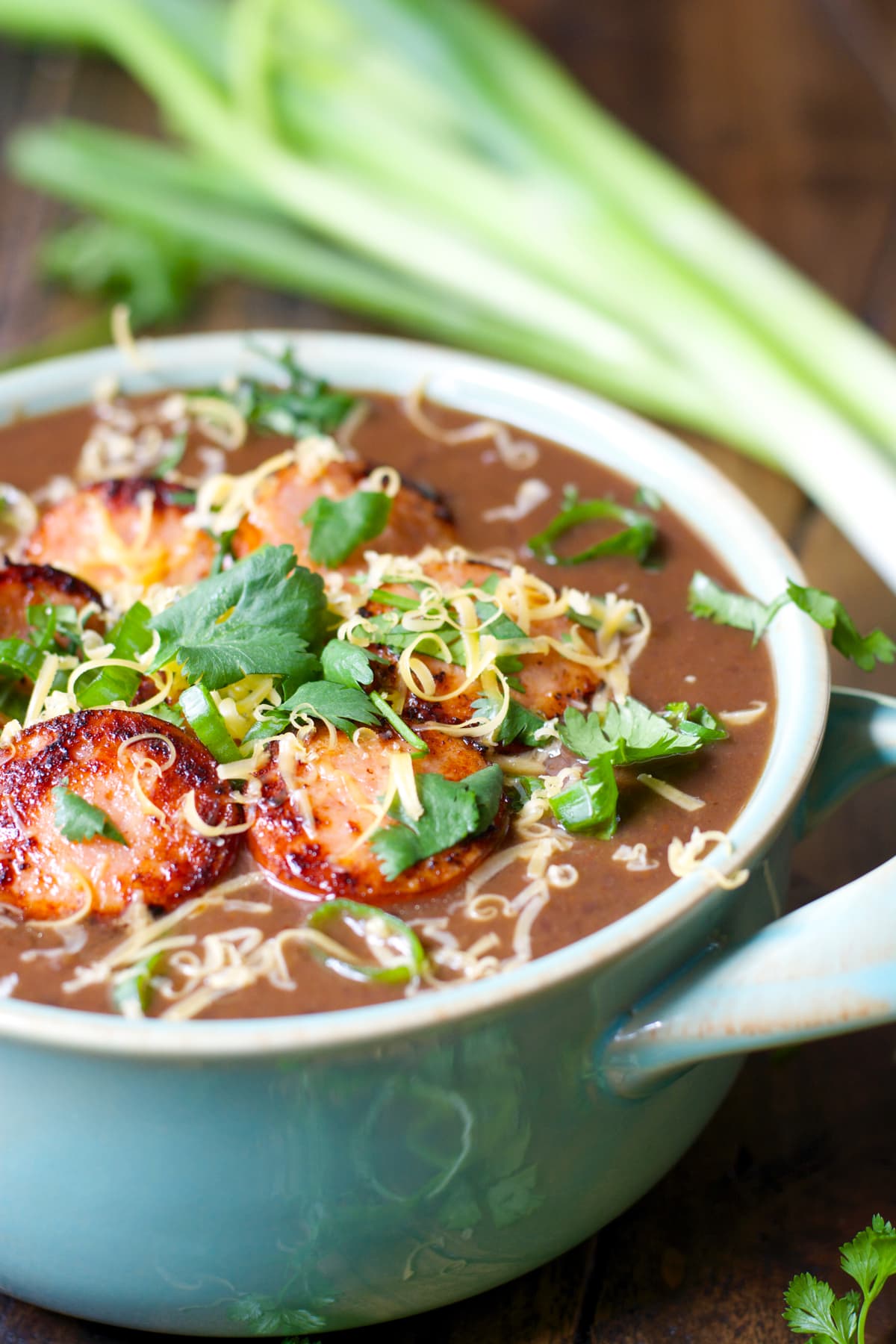 Fortunately, I'm back with one of my go to super easy FIVE INGREDIENT dinners! This Smokey Black Bean Soup with Spicy Sausage has been one of our favorite easy weeknight winter meals. It comes together really quickly and it is packed with flavor!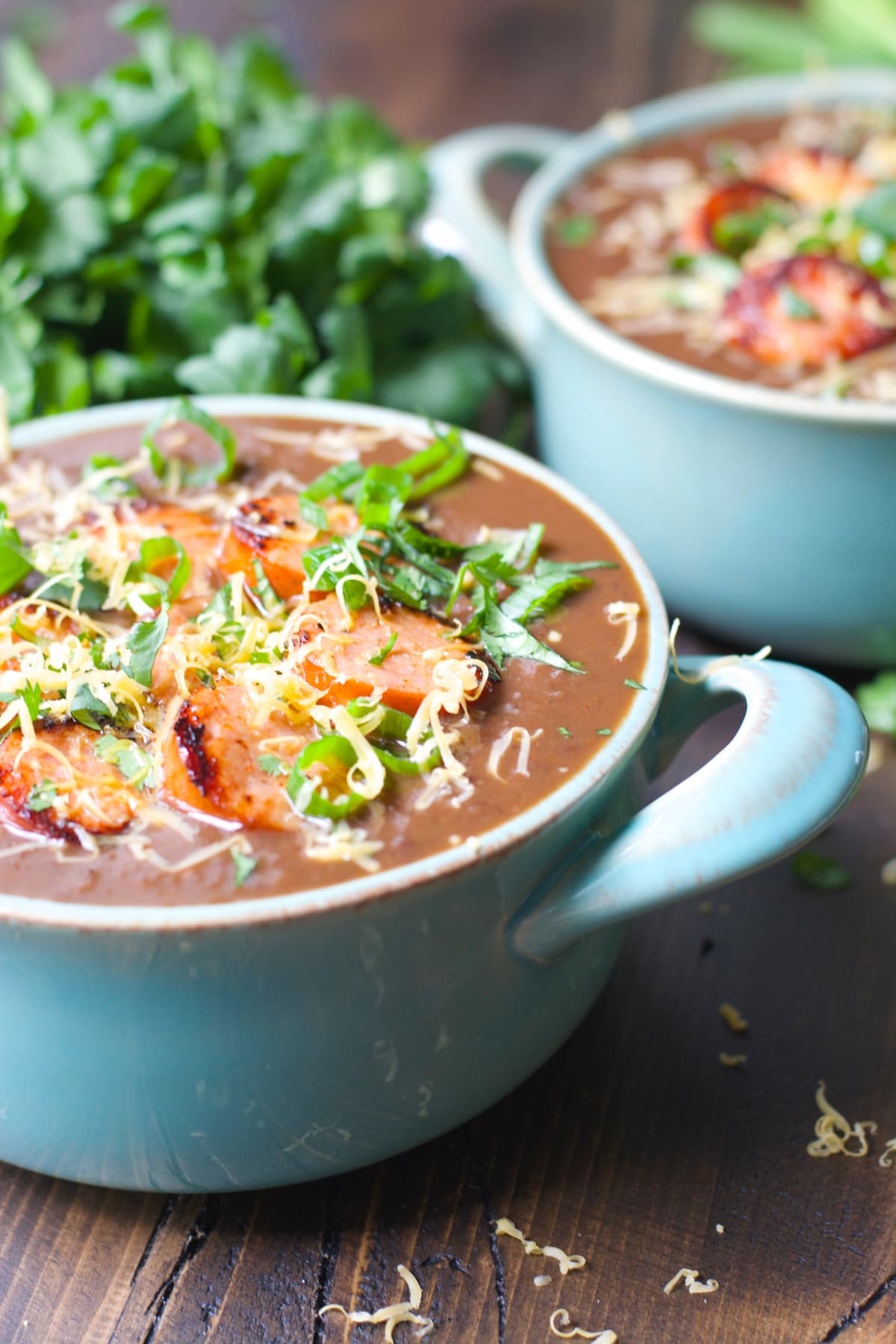 The base for this soup is super simple, just black beans, broth, tomatoes with green chilis and taco seasoning. It is a hearty, slightly spicy soup, which we love. But if spicy isn't you thing you can always just use canned tomatoes instead of tomatoes with green chilis. Then I top the soup with lightly browned andouille sausage, freshly shredded cheese and some chopped cilantro. It is an easy comfort food your whole family is sure to love!
Other Easy Dinner Ideas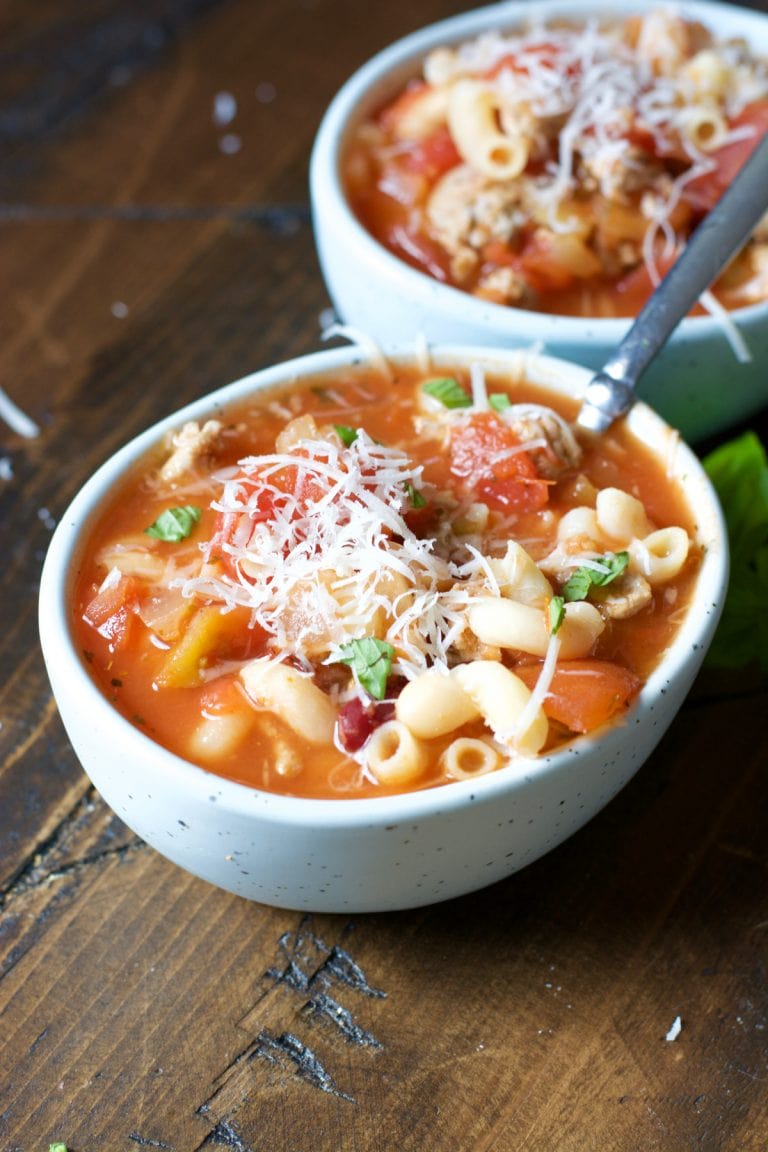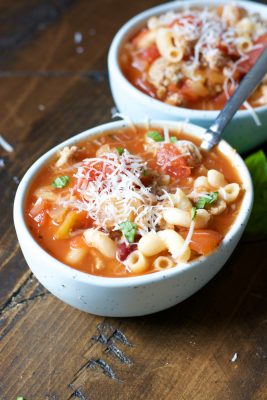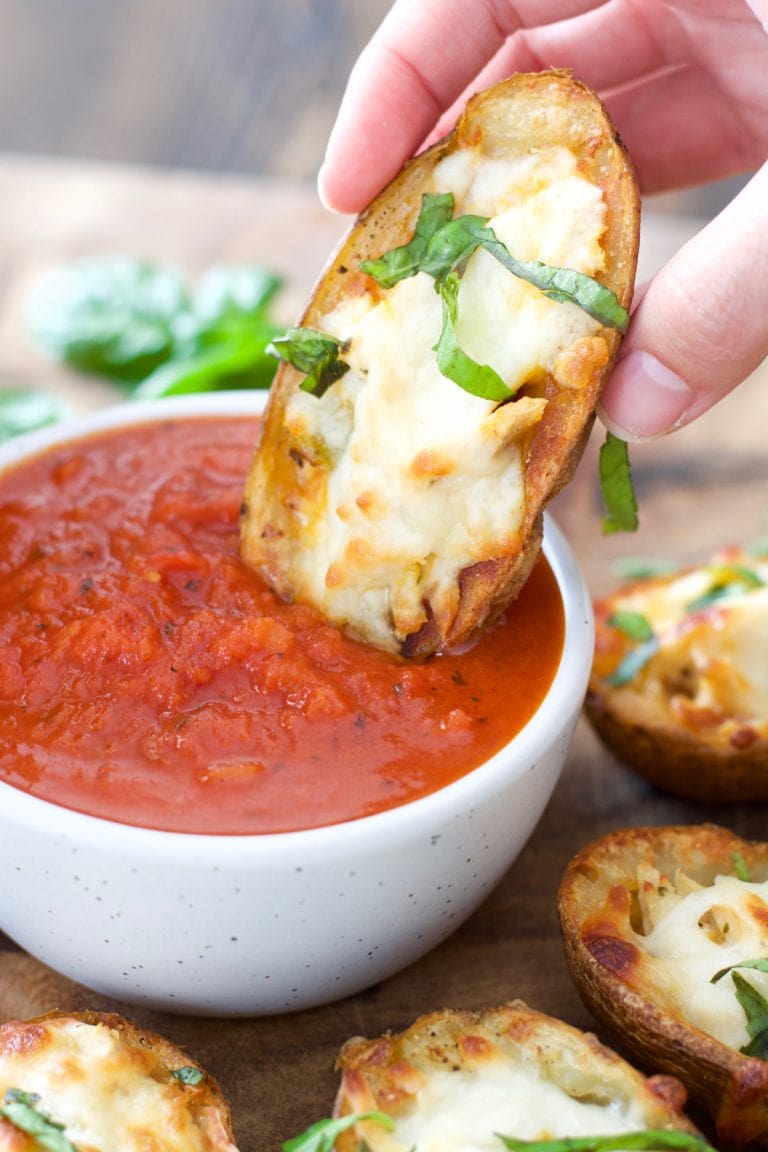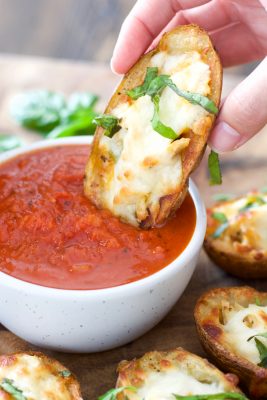 Chicken Parmesan Stuffed Potato Skins