This One Pan Creamy Pesto Penne is packed with flavor and ready in just ten minutes! Perfect for an easy weeknight meal!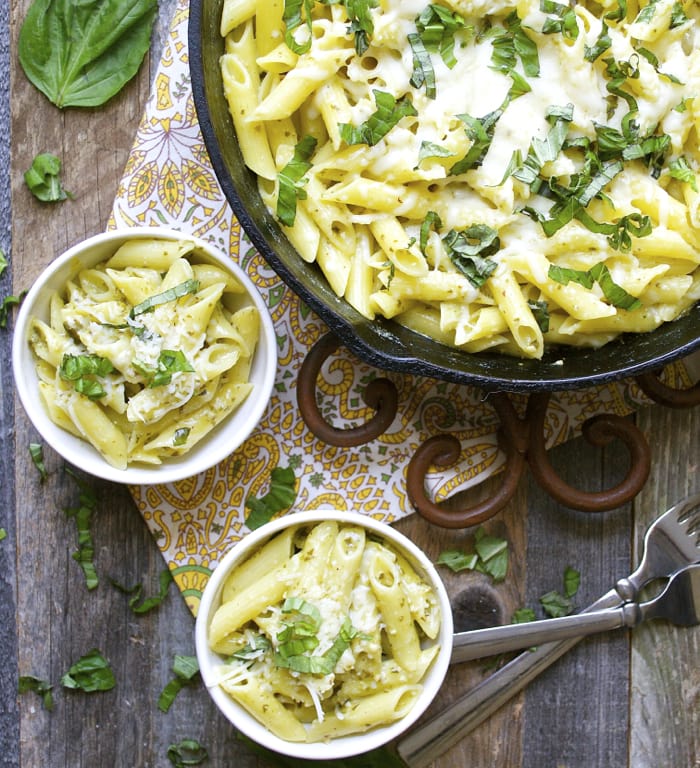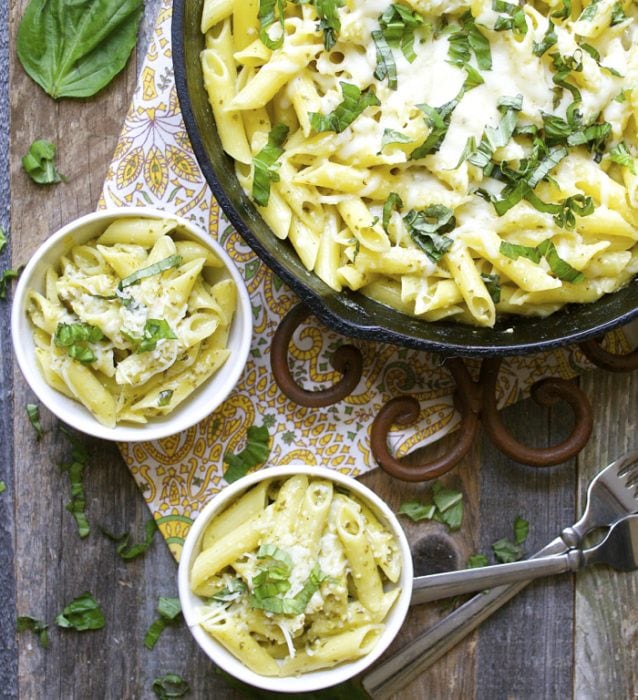 This pasta. This pasta! One pan, ten minutes and a couple ingredients equals a very happy girl.
I generally consider comfort food to be something like Cheesy Chicken and Rice Casserole or a big bowl of mashed potatoes or a nice sunday roast. But this pasta is basically the definition of comfort food. Easy, creamy, and cheesy. Those three things are good for the soul!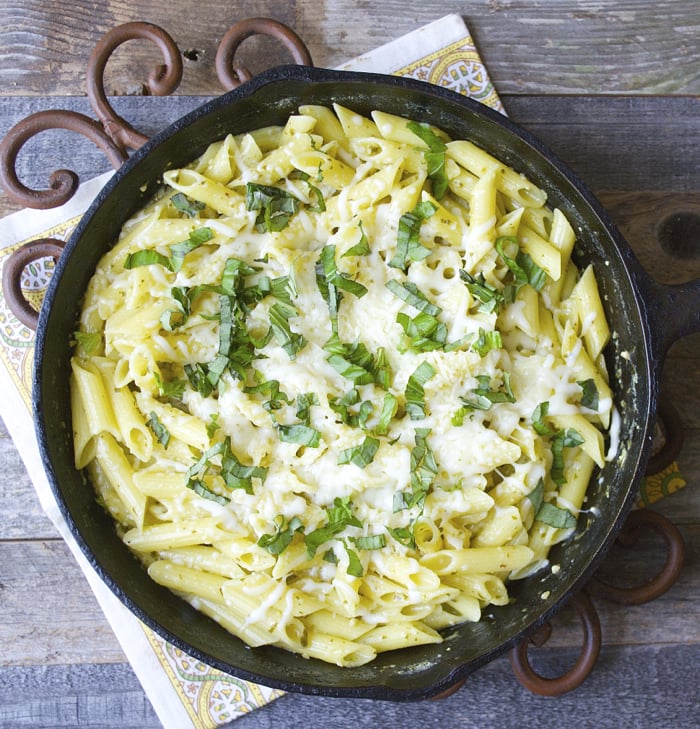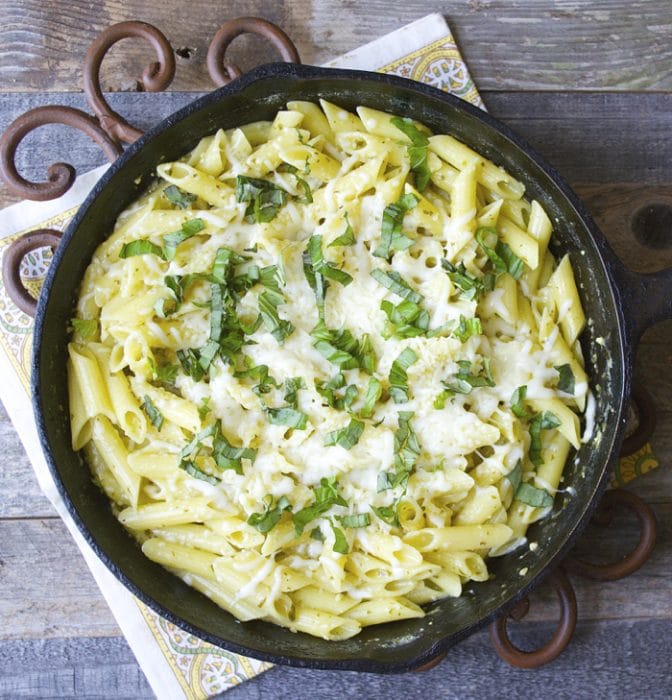 I have been playing around with one pan dishes for a while now, one pan rice dishes are kind of a no brainer, but one pan pasta dishes are a little trickier. You have to have just the right pasta to liquid ratio, and just the right amount of spices so it is flavorful enough but not over powering.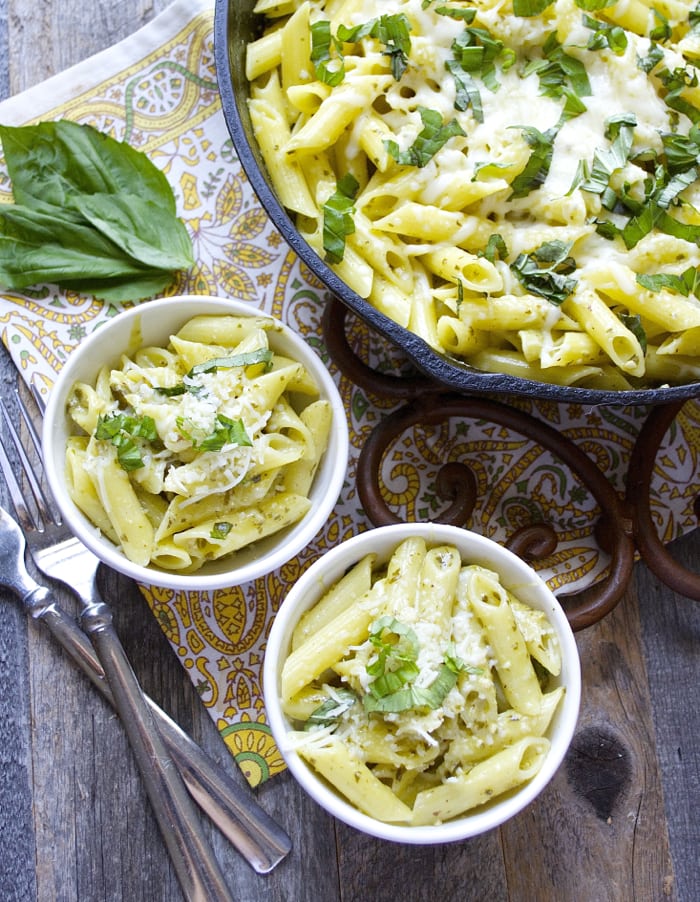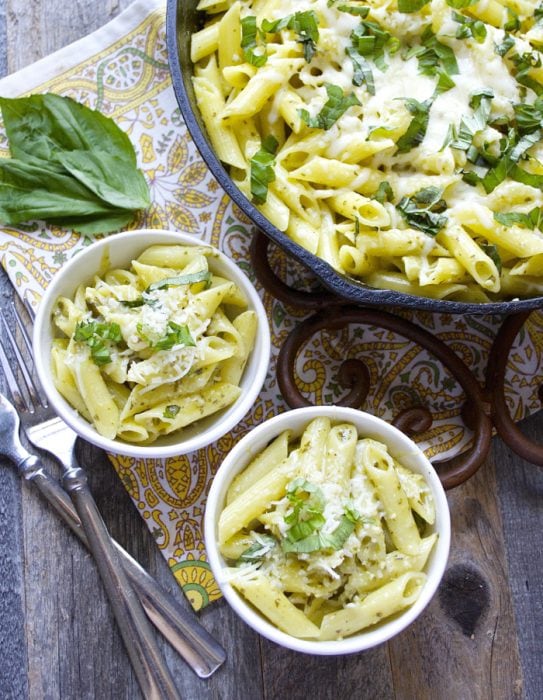 For this Creamy Pesto Penne I brought water, white wine, heavy cream, pesto and a bit of garlic to a boil, tossed in a box of pasta and called it a day. It really doesn't get any easier. I topped the pasta with cheese and fresh basil. If you wanted to make this a complete meal you could add in some shredded chicken, but I wanted pure carbs in all their glory.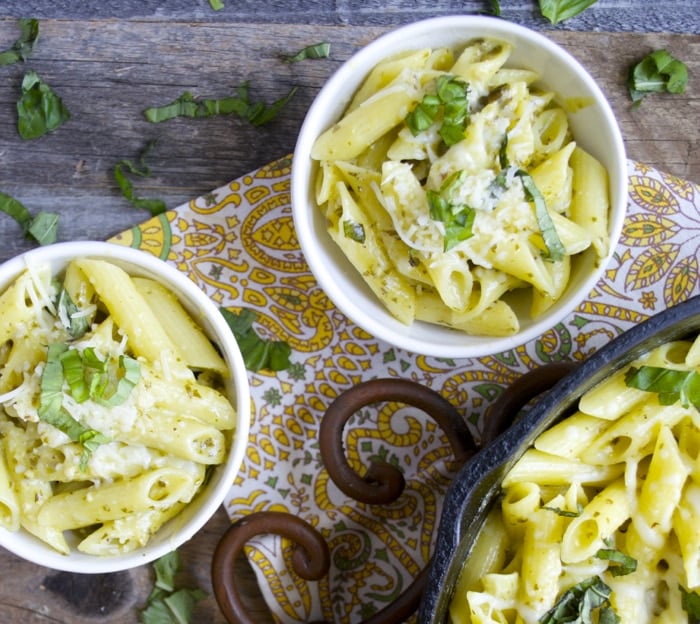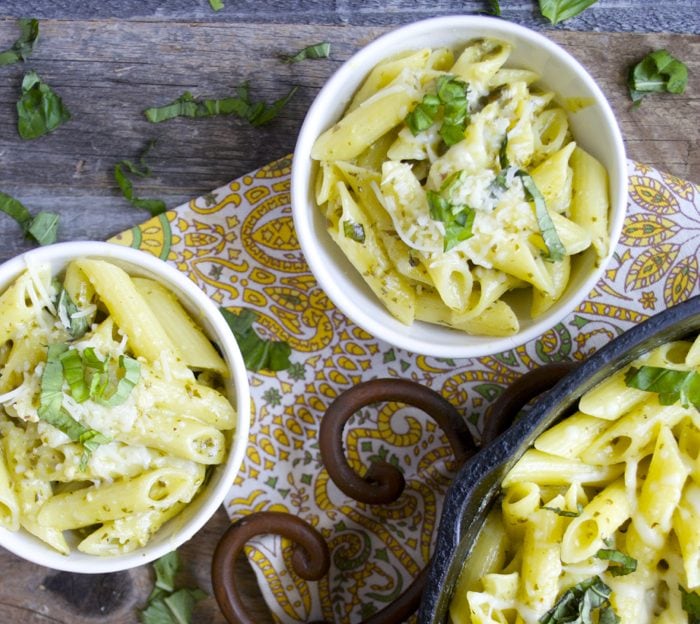 So if your looking for a new easy pasta dish this is right up your alley!
Other One Pan Dishes!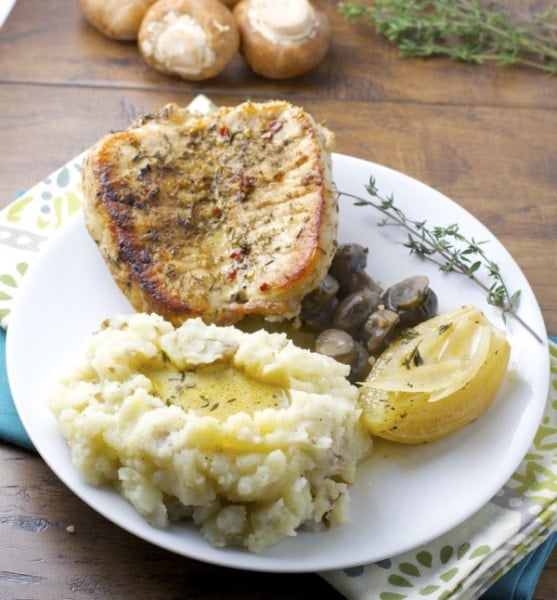 One Pan Pork Chops in a Creamy White Wine Sauce