Jerk Shrimp and Andouille Sausage are cooked to perfection and laid on a bed of ultra creamy cheddar grits for the ultimate Southern meal!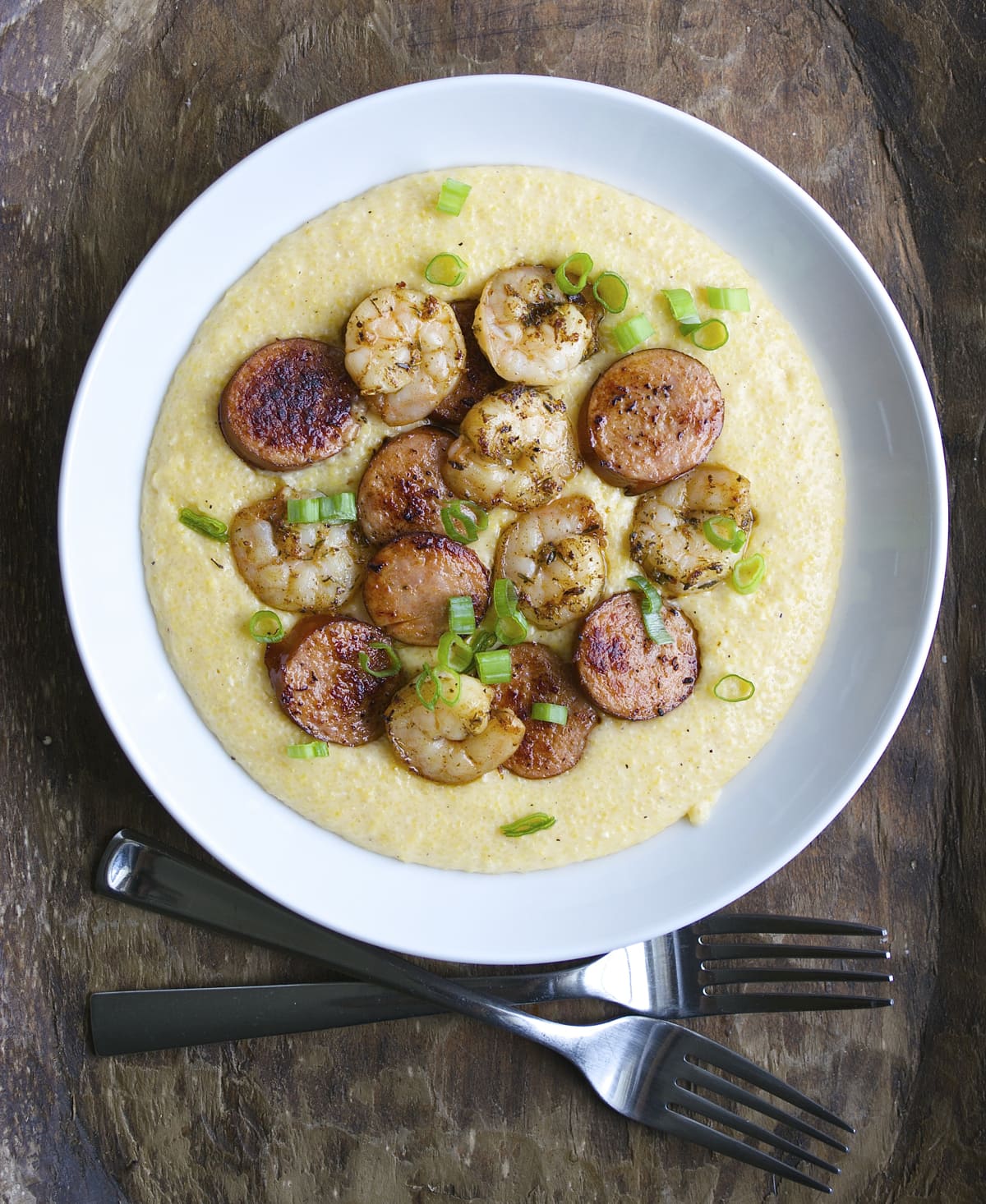 Today is my birthday.
I love birthdays, love love love them. Not just mine, but anyones. When people say they don't celebrate their birthday I think about how super sad that is. Why wouldn't you celebrate?! The fact that you were born, the fact that you are still here on this Earth, growing, learning, loving, why in the world wouldn't you celebrate that?!
So because I am off celebrating I am going to share a revamped version of my classic Shrimp and Creamy Cheesy Grits recipe.
If you have never had Shrimp and Grits, YOU ARE MISSING OUT! Sorry to yell at you, but I need you to understand the importance of going out right now and buying all of the ingredients. This Andouille Sausage Jerk Shrimp & Cheddar Grits is so so good!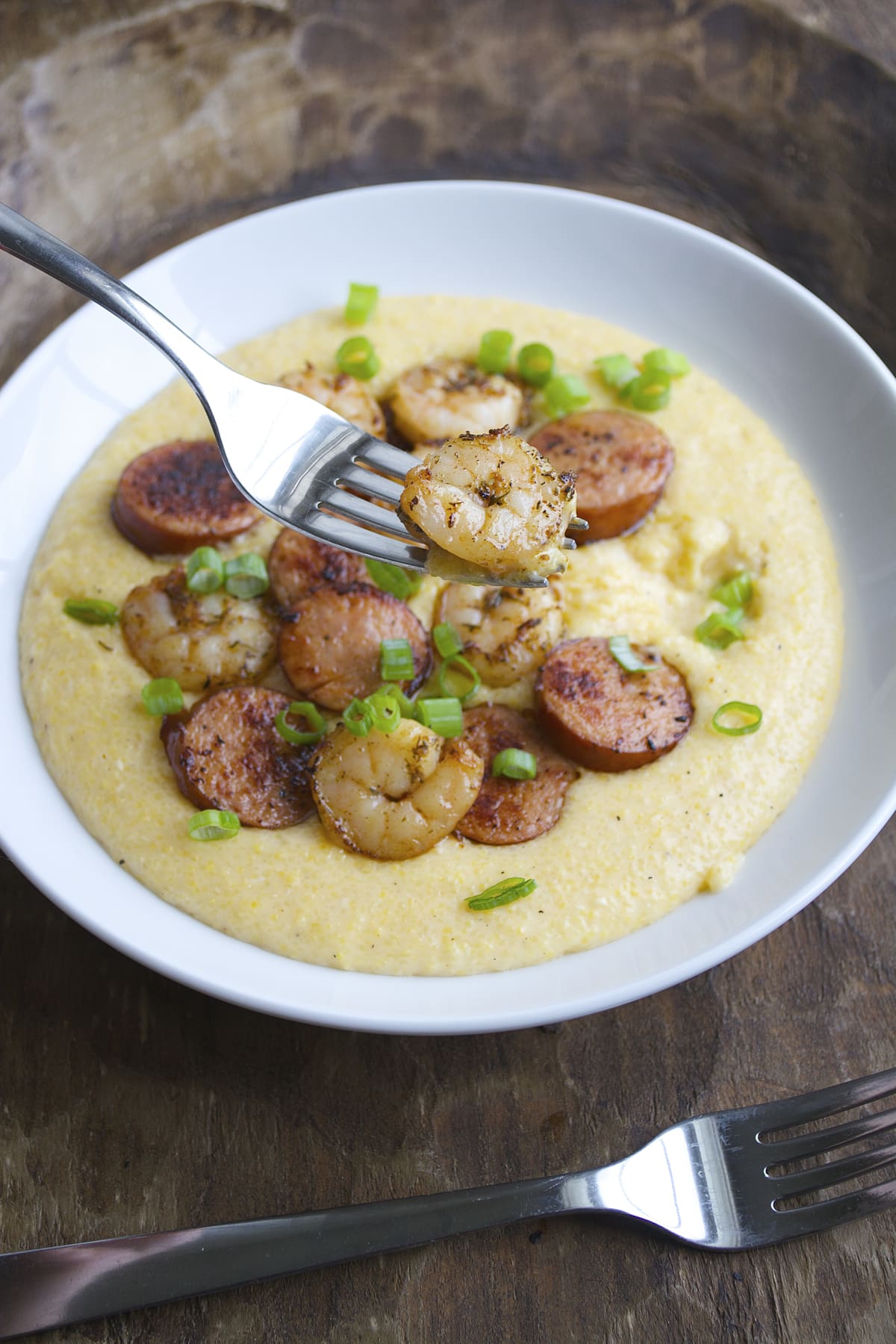 My traditional recipe has shrimp coated in spices, pan seared then laid on a bed of cheese grits and topped with bacon and chopped green onions. It is fantastic.
But because one good recipe is never enough this variation has the shrimp tossed in Jerk spices and I thew in some sausage for good measure.
Both are amazing, you will love them!
I'm off to blow out some birthday candles! Happy Saturday my friends!