These Almond Butter Espresso Bars are packed with chocolate and coffee flavor! They are gluten free, paleo friendly and ready in just 20 minutes!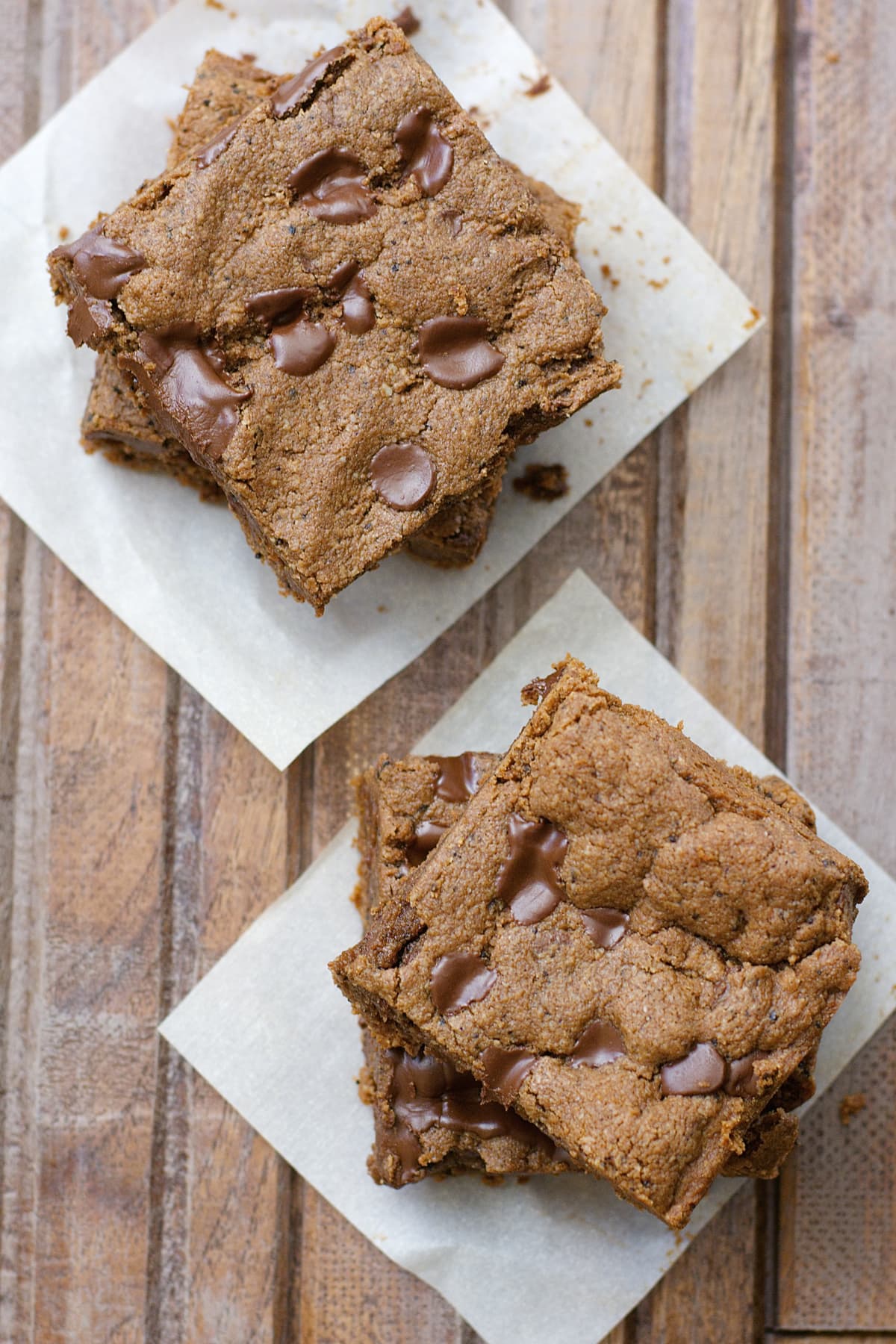 We have been on a search for property for almost a year now. In the beginning we were just looking for a new house but after touring a million cookie cutter houses in subdivisions with tiny yards we just decided we couldn't do it. I grew up on a big farm and Mr. Maebell grew up with plenty of land so we just aren't built for subdivisions. We need room. We need something to take care of, and our big dogs need more than a tiny fenced in yard.
So, in our quest to find our little piece of paradise we stumbled across 23 acres that sits way up on top of a hill far off the road. It is about 3/4 pasture and the rest is wooded. There is a perfect spot on top of a big hill to build on and a pond for the dogs. It is perfect. It is so very perfect. And there is already an offer on it.
Mr. Maebell and I are waiting on the clock to run out on the other offer to see if we get a shot. We are trying not to get our hopes up but it clearly isn't working. In my head I am imagining where the garden would go and just the kind of house we would build. So we are forced to do what any person would do, drowned our sorrows in pans of ooey gooey chocolate bars!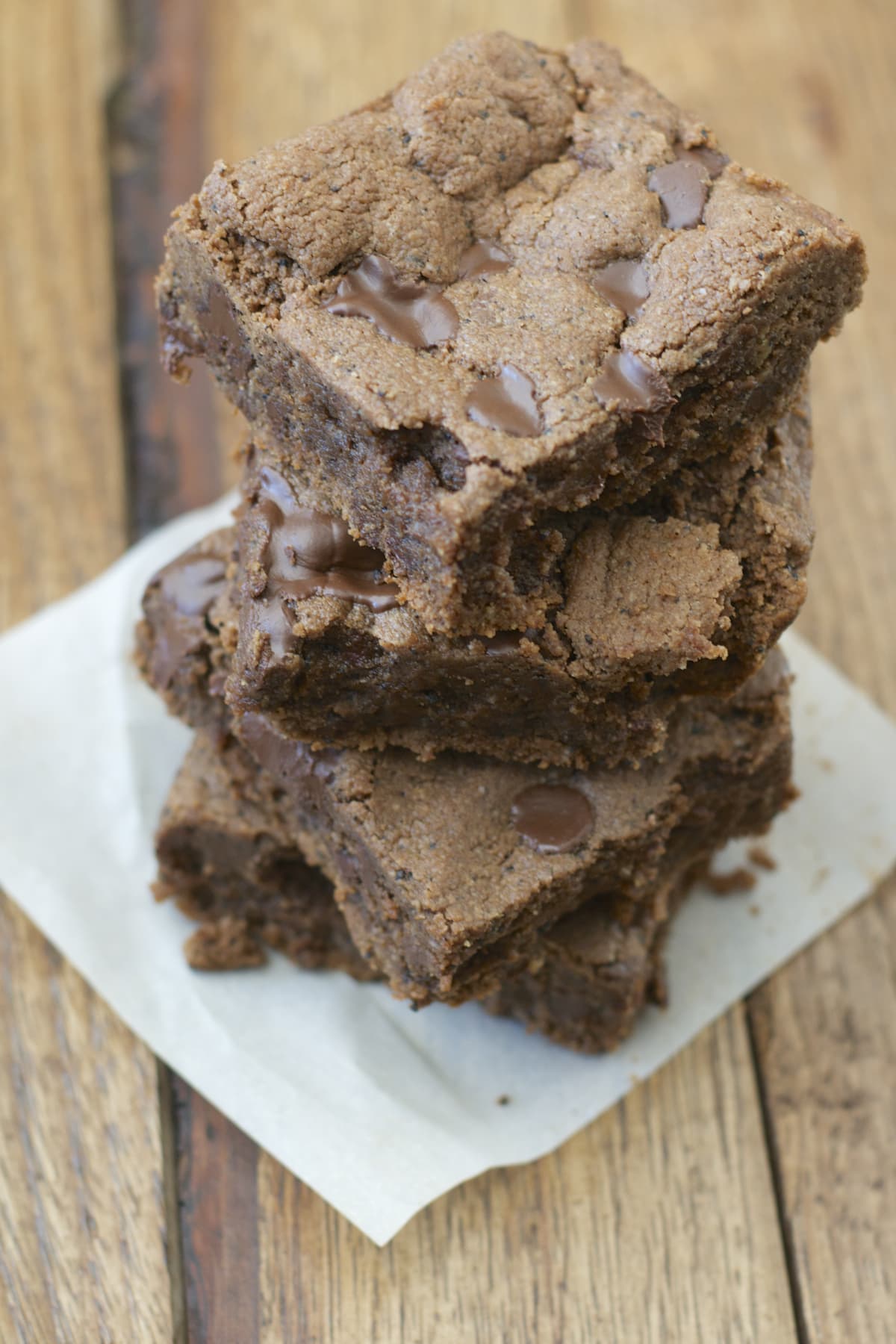 These Almond Butter Espresso Bars are a spin on my very favorite Almond Butter Espresso Balls. If you haven't tried them you totally should, they are addictive! These bars are so simple to make, you just need a bowl and a spoon! No fancy methods or tons of dirty dishes! They are gluten free, paleo friendly and packed with flavor! It is just what you need to satisfy your sweet tooth!
To make these strict paleo you can use this recipe from my good friend Rachel to make your own chocolate chunks.
Other Easy Recipes