These Almond Butter Espresso Bars are packed with chocolate and coffee flavor! They are gluten free, keto-friendly and ready in just 20 minutes!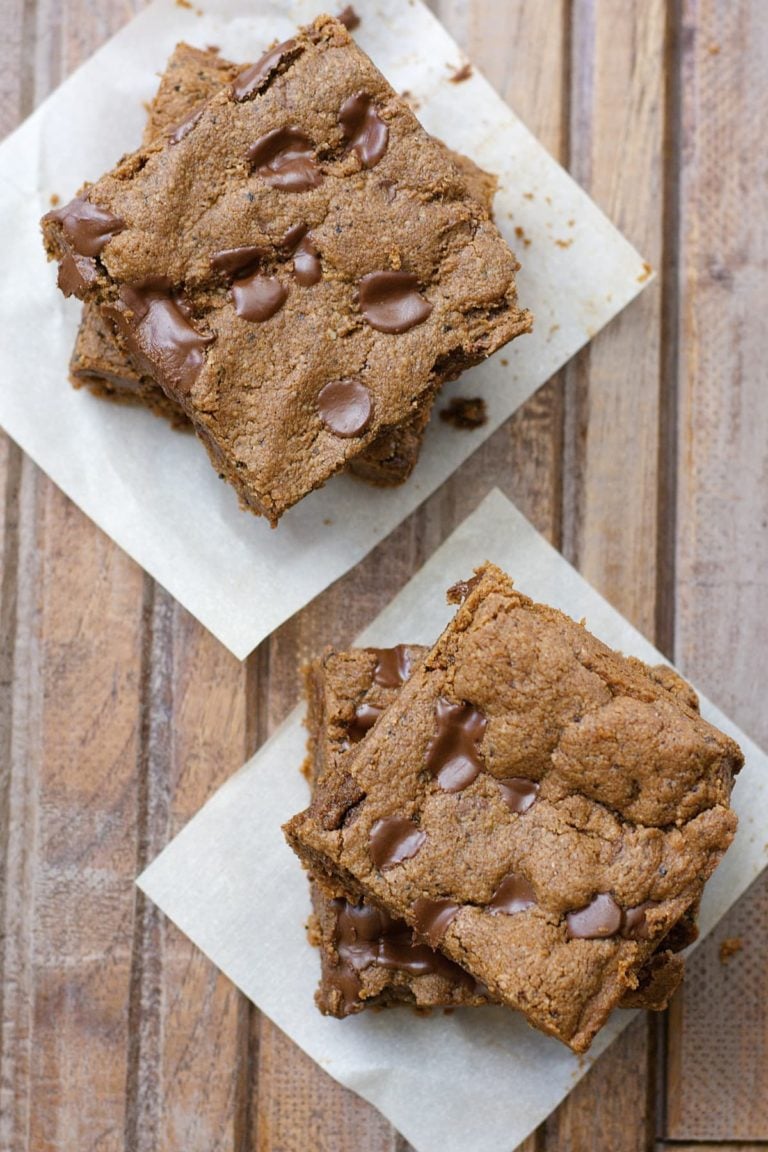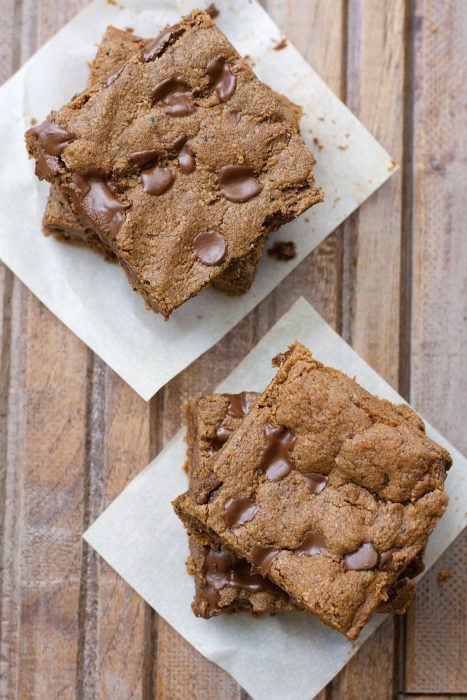 My love of coffee is deep and well documented on this site! These Almond Butter Espresso Bars are a delicious new addition to our collection of desserts. This recipe is naturally gluten free, and keto-friendly!
You don't need a fancy stand mixer or any kind of equipment to make these almond butter brownies. This is a super simple one bowl recipe you will absolutely love!
On top of all these positives, it's even easy to meal prep! One night's dessert is another day's breakfast, right? You'll want to make a double batch of these for a morning boost, surprise guests, or a sweet mid-day kick your lunch!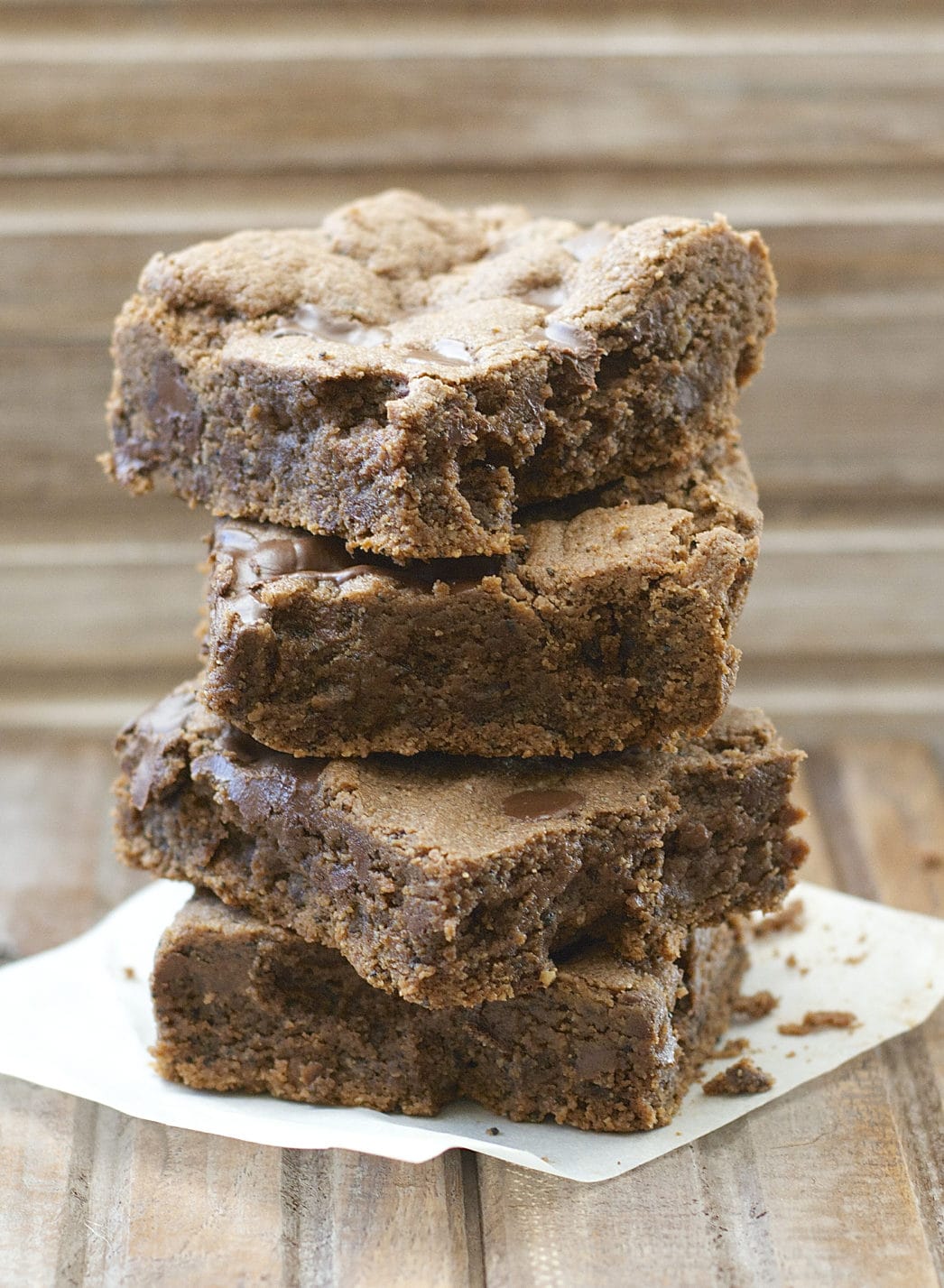 Ingredients for Keto Almond Butter Bars:
Here's a quick overview of what you'll need to make this tasty dessert! Keep scrolling down to the recipe card for specific measurements and instructions.
Almond flour
Baking powder
Salt
Coffee grounds
Cocoa powder
Granular monkfruit sweetener
Almond butter
Butter
Eggs, beaten
Lily's dark chocolate chips (These are keto-friendly, but you're welcome to use another sugar-free brand)
How do I make Keto Almond Butter Bars with Espresso?
This recipe isn't complicated at all! However, the batter is very thick, so you'll want to make sure you get all the ingredients mixed up together well.
Firstly, you'll combine all the dry ingredients (flour, baking powder, salt, coffee grounds, cocoa powder, and sweetener). Once mixed, add the almond butter, melted butter, and beaten eggs.
The mixture should be very thick. At this point, fold in your chocolate chips and get them well-incorporated into the batter. Then, spread the batter into a greased pan and bake 20-22 minutes at 350 degrees F!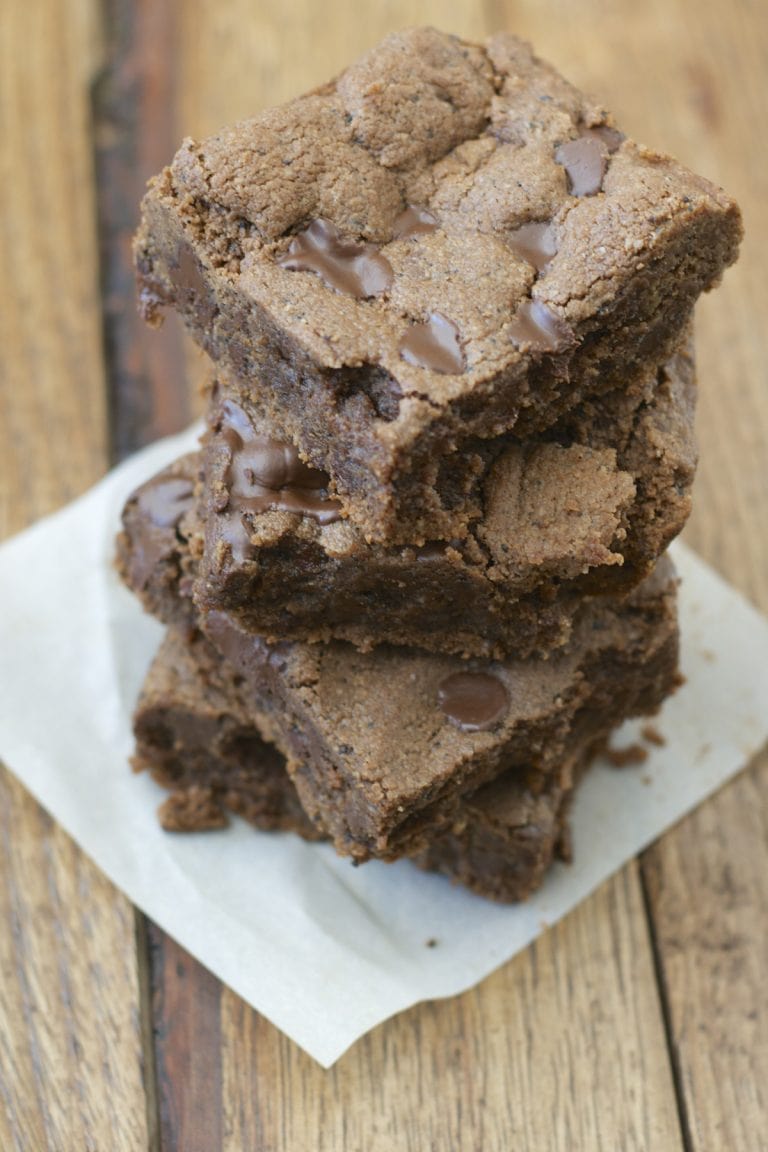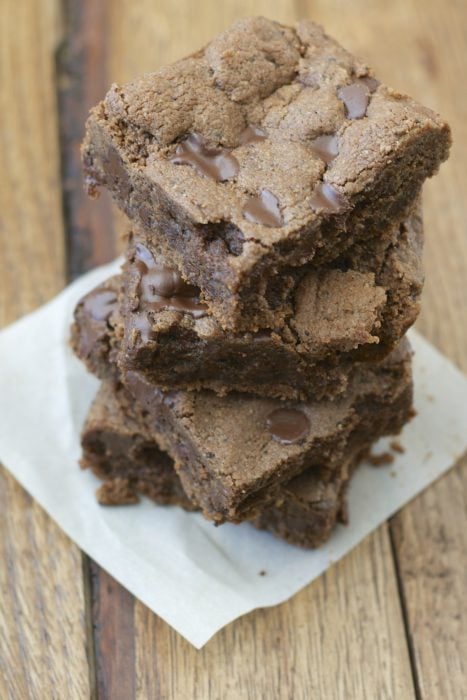 Can I use another sugar?
Yes! You could use Swerve or another low-carb alternative to keep these bars keto. If you are not keto, you could easily replace the sweetener with sugar.
Can I use another flour?
Using a different flour could drastically alter the texture and taste of these bars. Because different flours have different textures, they absorb different amounts of liquid. I have not tried this with coconut flour or all purpose flour, so I do not know how this would turn out. If you try it, let me know how it goes in the comments!
Can I meal prep Keto Almond Butter Bars?
Yes, these bars can be made in advance, making them perfect for meal prepping! You could store them in the fridge for a week, or you could freeze them individually to keep them longer.
If you are freezing, I recommend double-wrapping each individually bar in plastic, then storing in a freezer bag or other air-tight container. Allow bars to thaw overnight in the fridge or on the counter (or lunchbox) for a few hours.
More Easy Keto Desserts:
Don't let your sweet tooth get you off track! Prepare these simple desserts ahead of time so you can answer your cravings with a low-carb, satisfying treat. Here are some of my favorites: