Light and fluffy Cranberry Poppy Seed Pancakes with Cranberry Syrup make the perfect Holiday breakfast!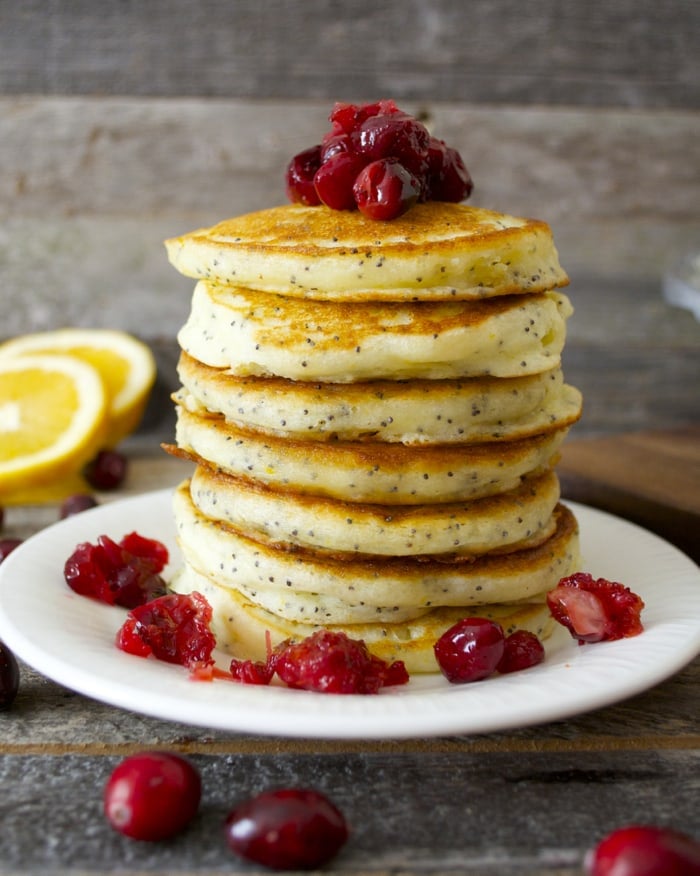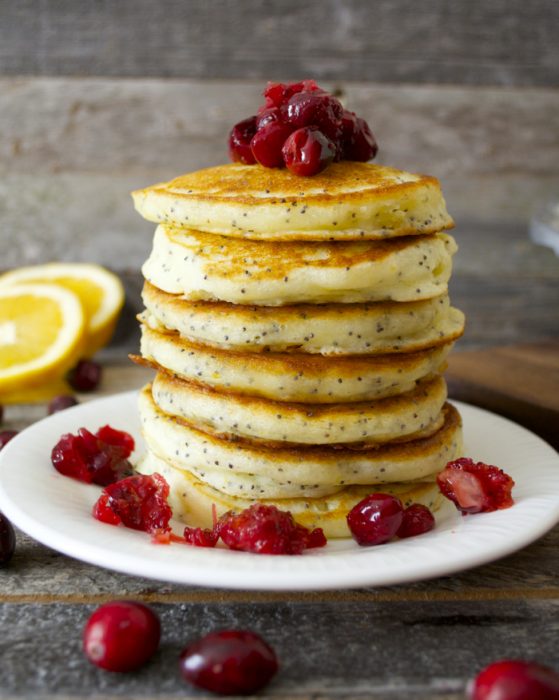 Can I tell you a secret? Don't judge okay?
I hate Thanksgiving food.
There, I said it! Does that make me crazy? Is there something wrong with me because I would rather eat spaghetti or pizza than a roast turkey, stuffing and cranberry sauce? I don't know what it is, it just doesn't do it for me! Basically every Thanksgiving I eat my Mom's Mashed Potatoes  and bide my time until dessert so I can get a slice of Pecan Pie.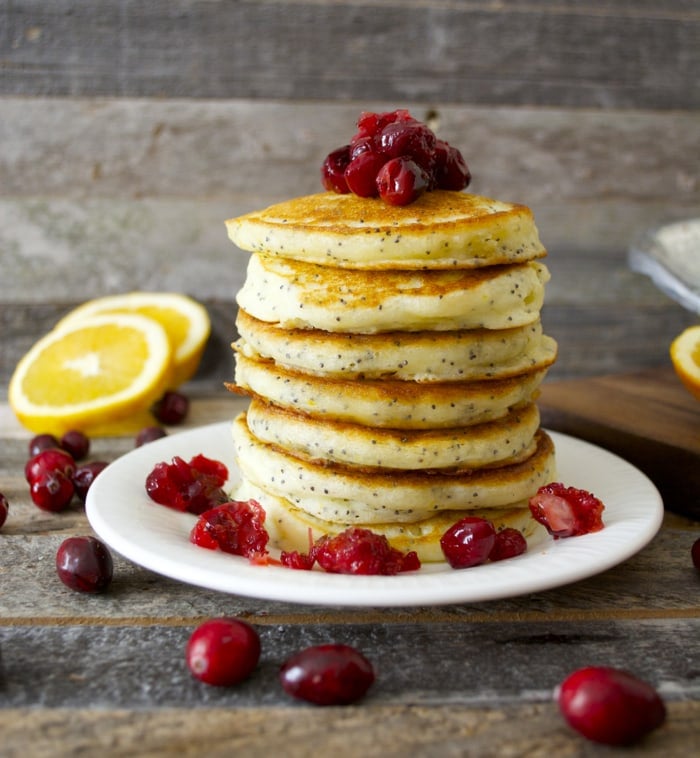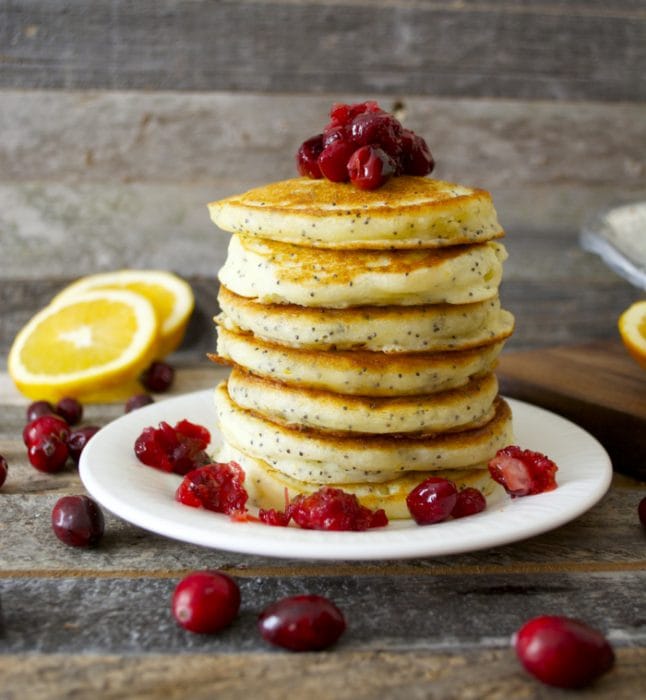 But that doesn't mean I don't like the flavors of the season! I still love lots of the flavors, just not in the traditional sense. Take these beautiful Orange Poppy Seed Pancakes with Cranberry Syrup for example, they are the perfect breakfast! The sweet and fluffy pancakes are paired with a slightly tangy, yet sweet cranberry infused syrup, it really is magical!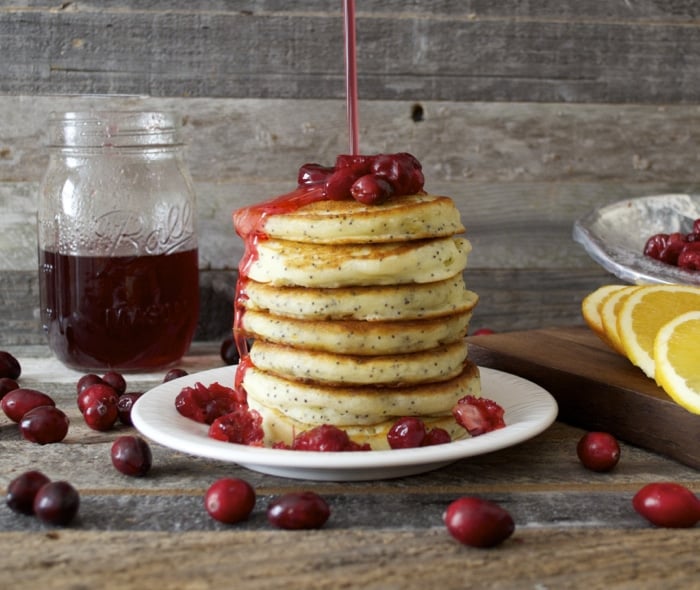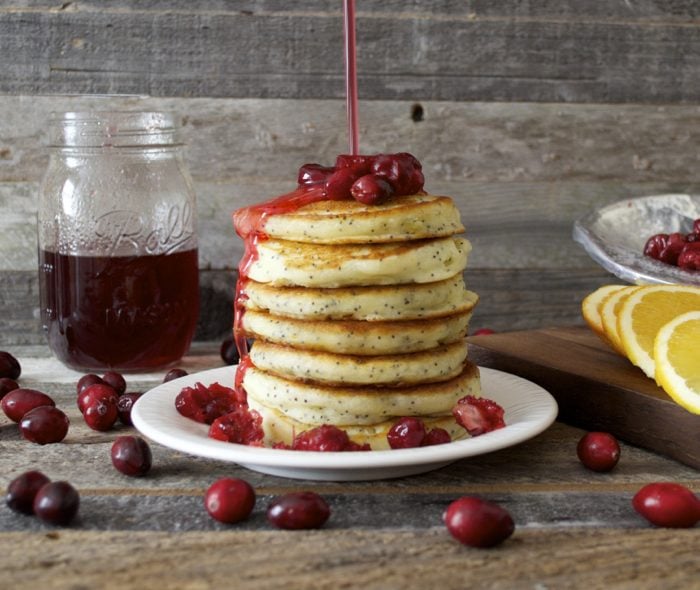 The pancakes are so simple to make, just your basic pancake staples like gluten free flour, eggs and buttermilk but made extra special by adding orange juice and poppy seeds! They have a hint of sweetness and a little kick from the orange juice!
The syrup is made by combining water with sugar, orange zest, and fresh cranberries! By using fresh cranberries it brings out a rich, intense fruit flavor. This is the kind of flavor you cannot just stumble upon, the quality of ingredients really matter.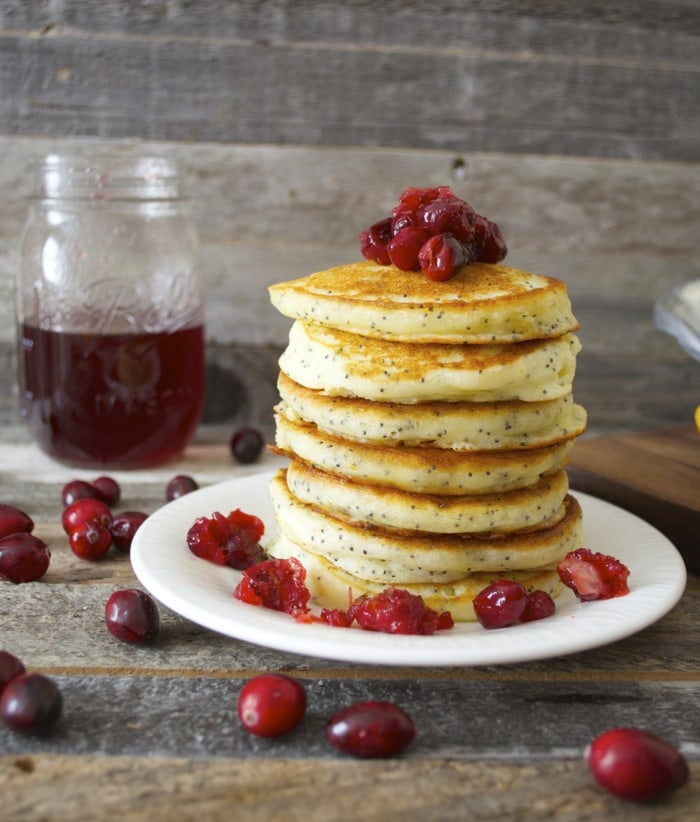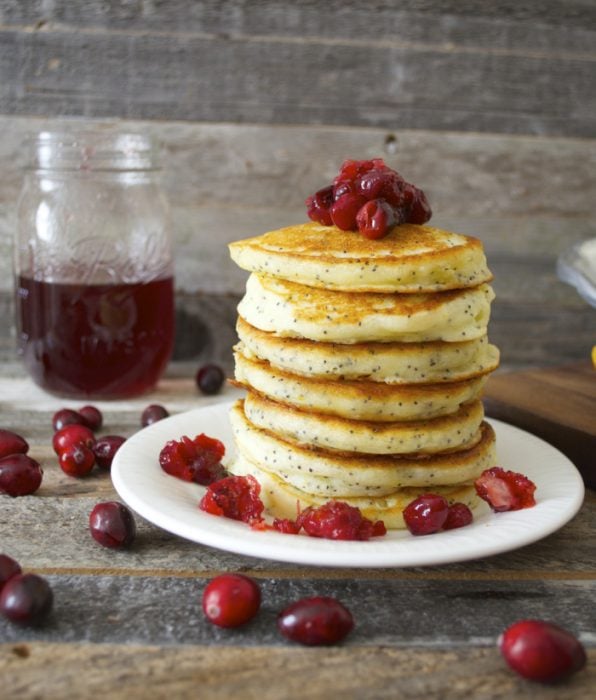 This is the perfect Fall breakfast to make for all your guest this Holiday season!
Check Out These Other Great Breakfast Recipes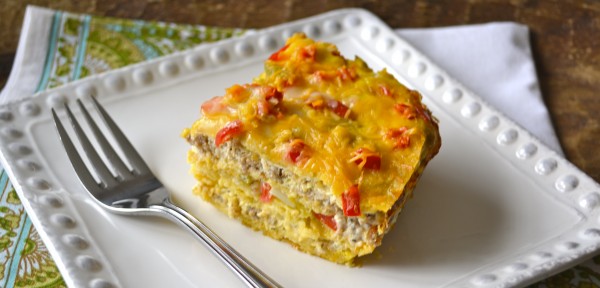 Overnight Spicy Sausage Casserole