Crispy pan seared Brussels Sprouts are laid atop a bed of creamy Parmesan and white wine risotto! An ultra comforting Winter dish!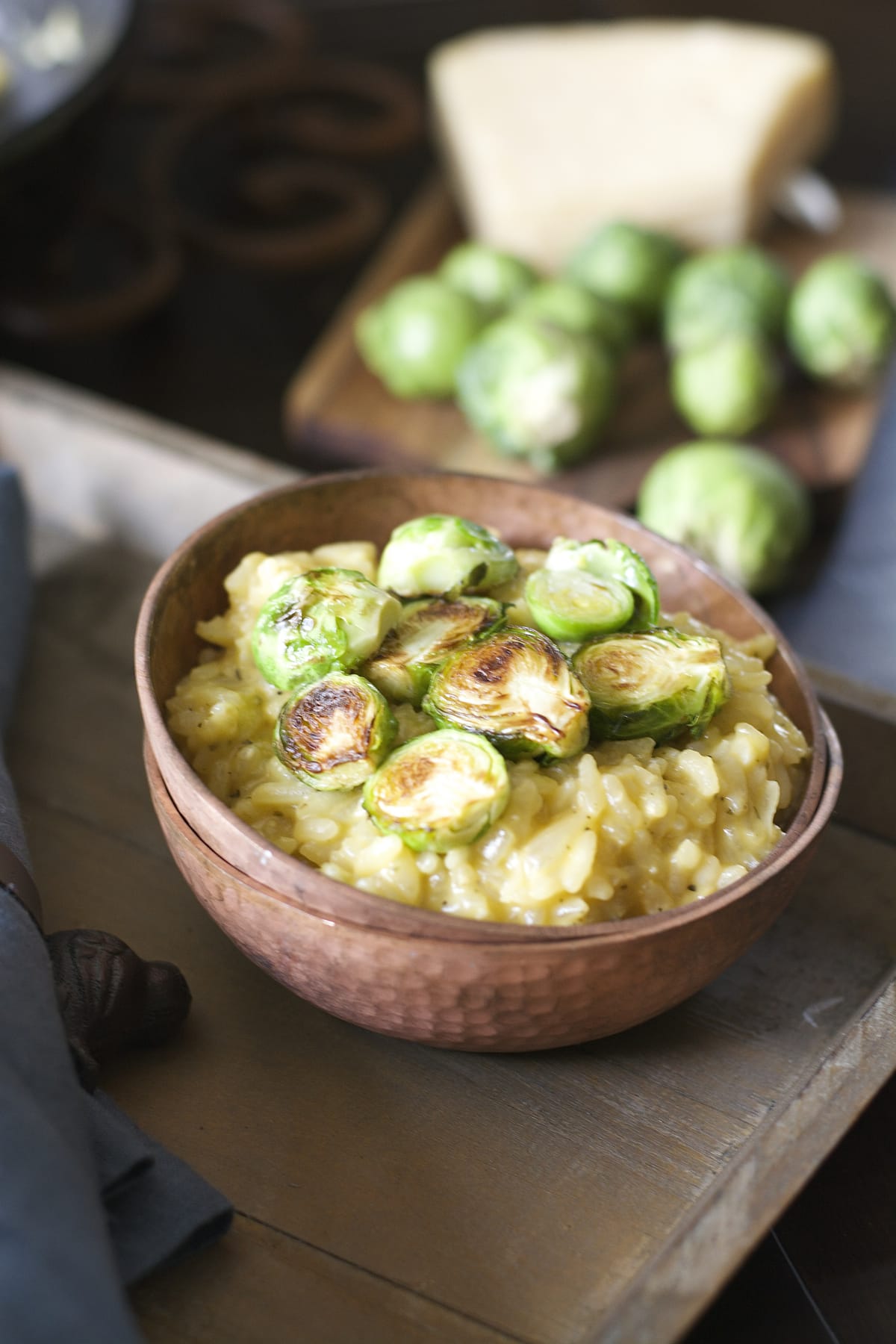 It is official. Winter is here. We had a very mild November and December, but January has been cold and icky. I live in the South, in case you aren't familiar how the South operates during Winter I'll explain. We don't.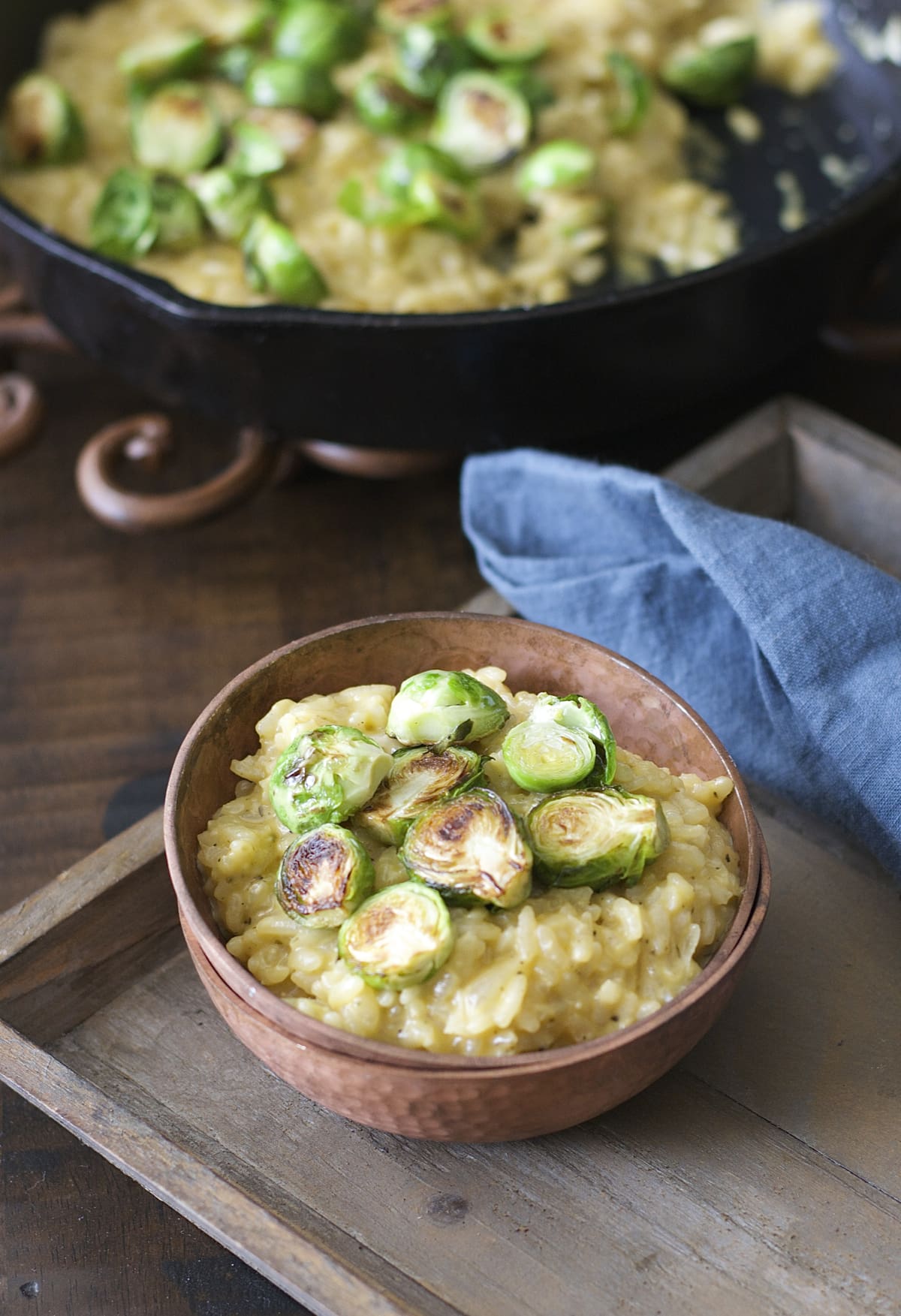 Humidity we can do, unbearably hot weather you've got it. But cold weather? Not so much. Even the threat of snow or ice sends us into a frenzy. We have to RUSH to the grocery and buy all the bread and milk. All of it, like gallons of milk. Schools are closed, businesses shut down. We hunker down in our houses, wear seven layers and drink hot cocoa by the gallon. And that is just with the threat of snow or ice. I cannot fathom how people who live in other colder areas handle the winter. I can't imagine having to go to school or work in a snow storm because I never have! We just don't do cold.
There is something we do well down here though, comfort food. We can hang in there with the best of them with comfort food! This Crispy Brussels Sprout and Creamy Parmesan Risotto is winter comfort food at it's finest! If you aren't familiar with Risotto it is a wonderfully creamy Italian dish that is made with Arborio rice. This is different from other rice dishes because you sauté your rice in olive oil or butter first, it allows it to lightly brown and brings out this delicious, almost nutty flavor. Then you slowly add warm broth to create an ultra creamy dish.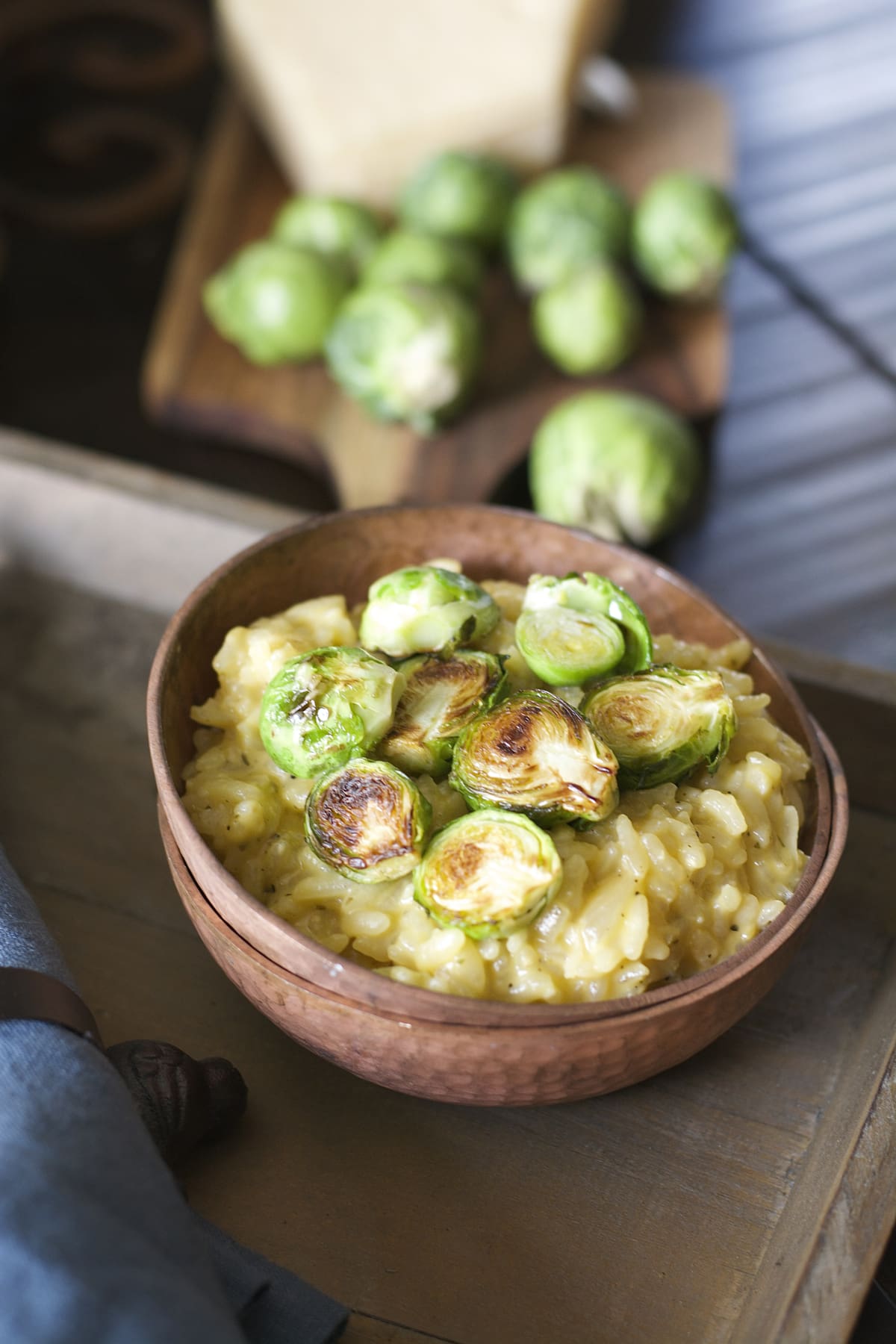 For this dish I pan seared halved Brussels Sprouts until they were crispy on the outside and tender on the inside and lightly seasoned them with salt and pepper. The Risotto is kept simple with rich flavors like fresh garlic, good quality chicken stock, white wine and Parmesan.
Follow me on Pinterest for other easy recipes! 
Other Easy Dishes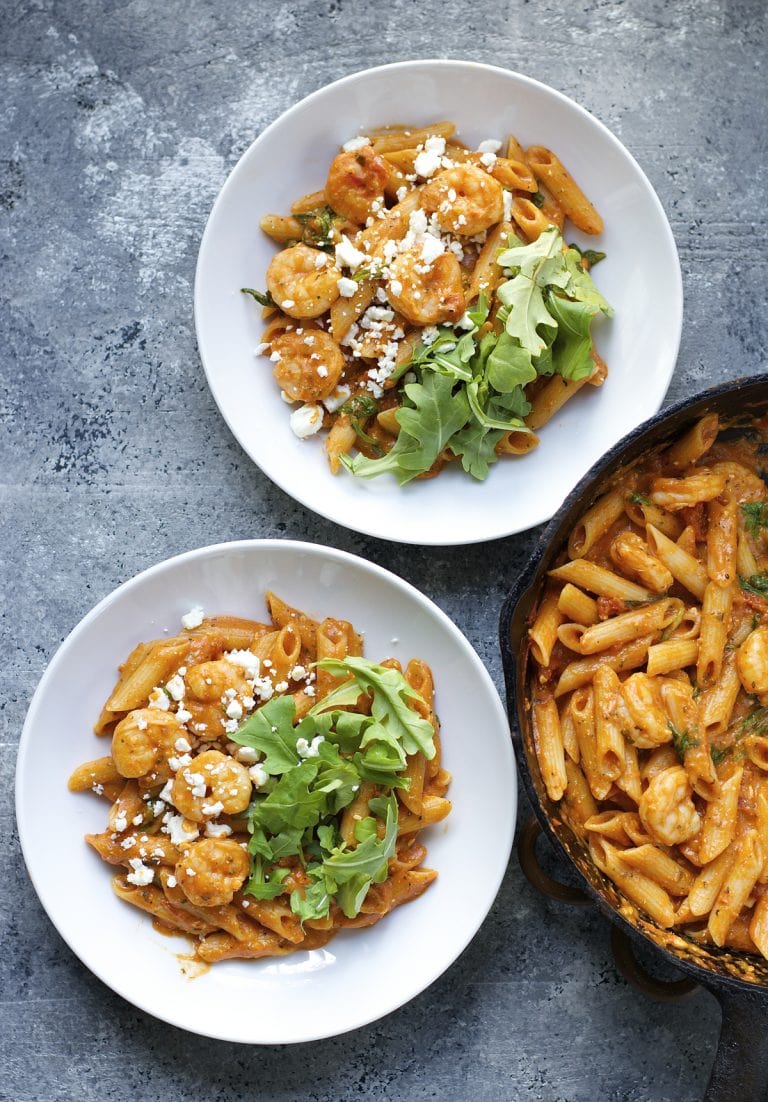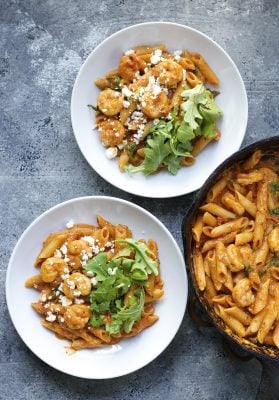 One Pan Shrimp Pasta with Feta and Arugula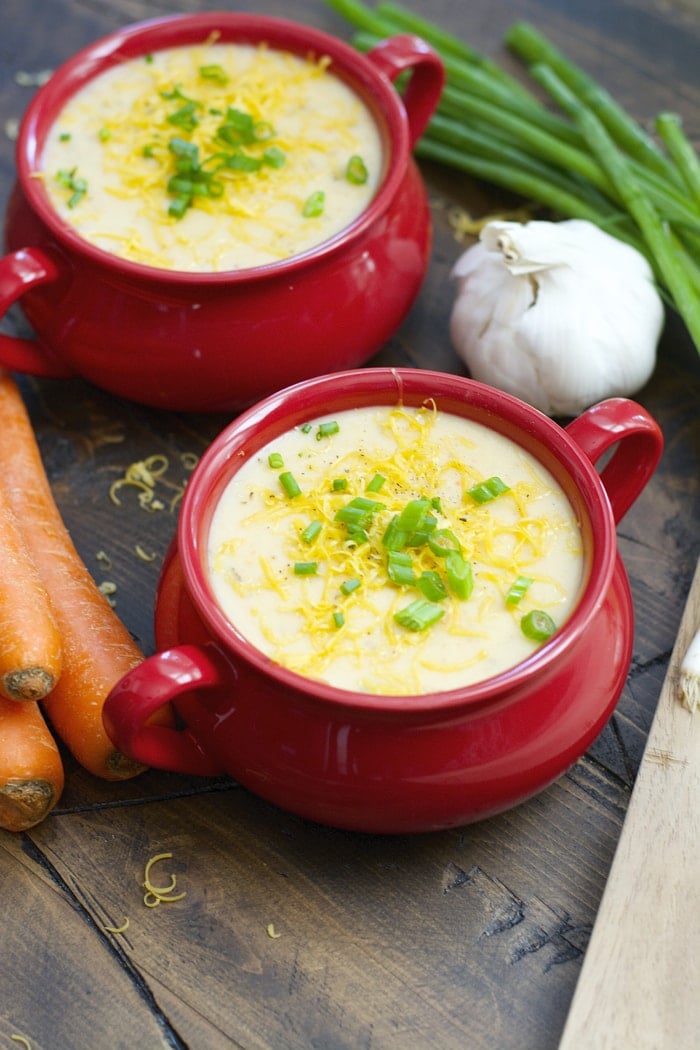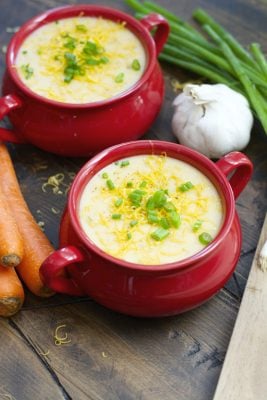 I was selected for this opportunity as a member of Clever Girls and the content and opinions expressed here are all my own.