This list of the BEST Overnight Breakfast Recipes is packed full of amazing ideas for an easy, healthy breakfast any day of the week!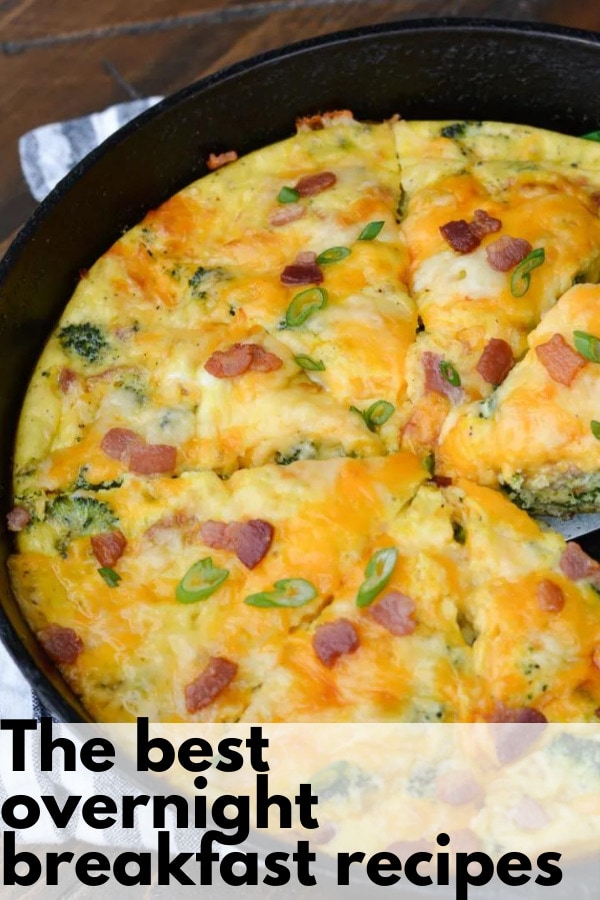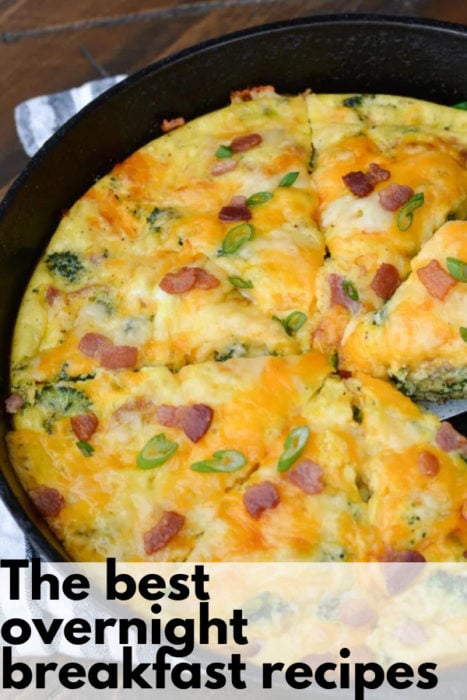 The Best Overnight Breakfast Recipes
Time in the mornings is always so tight. There's always so much to do, just to get out the door! Breakfast is always the first thing to fall through and we end up grabbing something to eat in the car that isn't healthy. So I knew we needed some overnight breakfast recipes to help us out! Here are some amazing breakfast ideas that can be prepped the night before with minimal effort! If your looking for sweet, savory, chocolate or fruity I've got you covered!
Meal prep breakfast recipes
I am all about meal prep, and breakfast is no exception. These overnight breakfast recipes are all perfect for meal planning, that way you can just grab and go! I plan and prep these meals on the weekend and that I know we have breakfast for the week. It makes things so much easier! For more great meal prep ideas, check out this list of 40+ Easy Weeknight Crockpot Meals to help you conquer your week!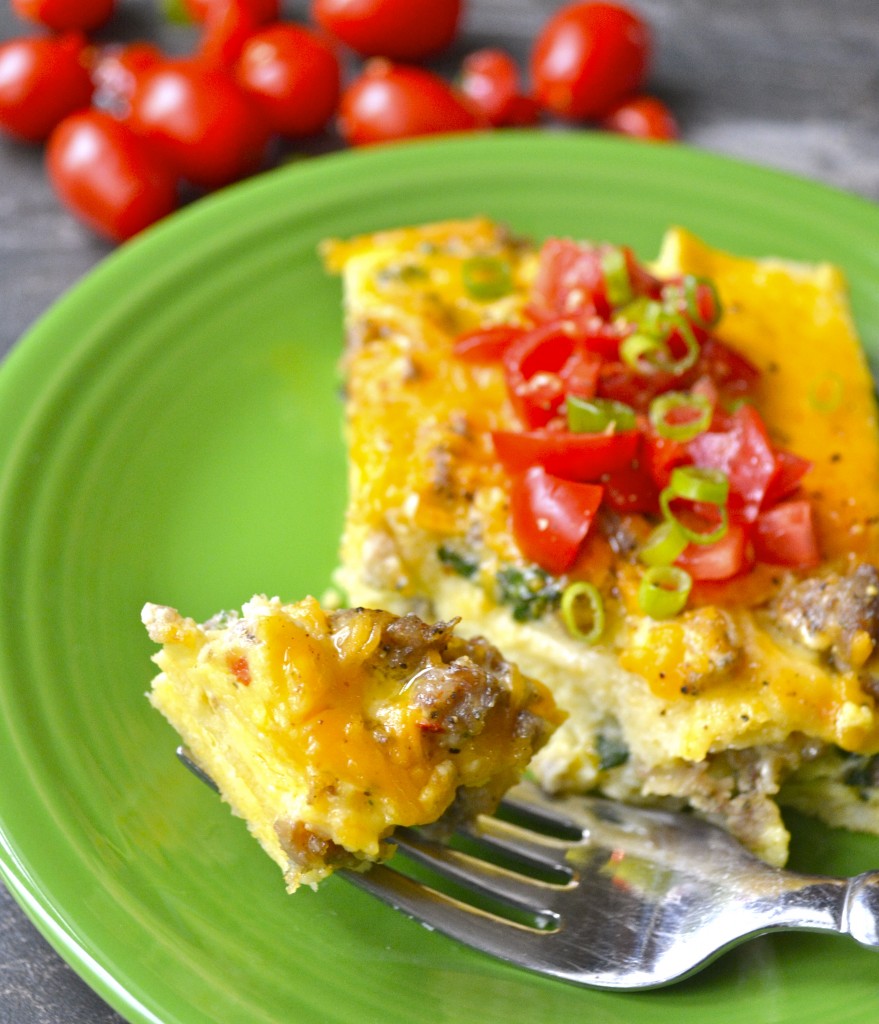 This super easy Sausage and Spinach Overnight Breakfast Casserole is a cinch to make! Just cook your sausage and layer all of your ingredients in a casserole dish overnight. The flavors meld together perfectly to make for a hearty savory breakfast!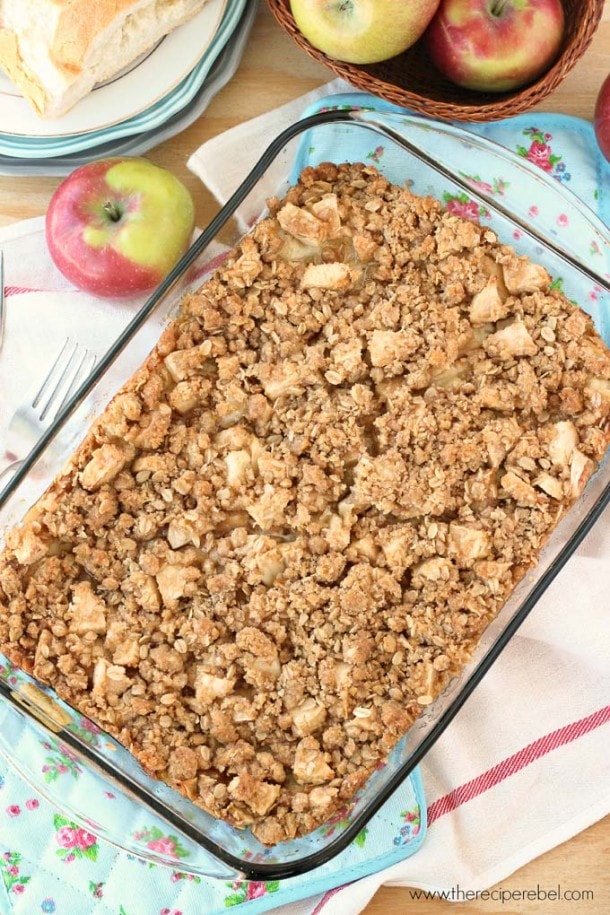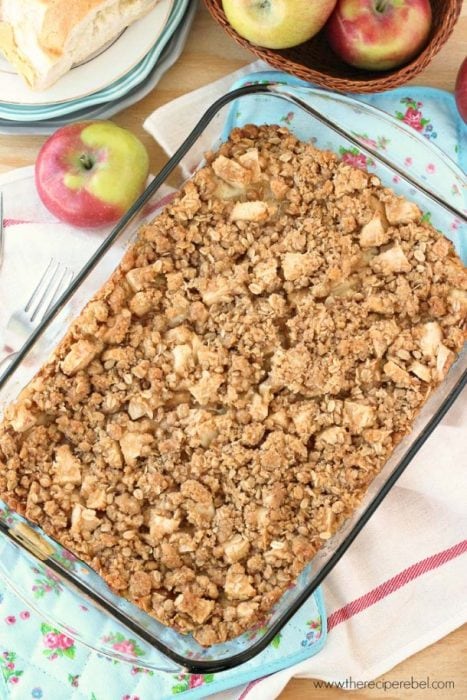 This Apple Crisp French Toast is a major crowd pleaser! Apples, cinnamon and vanilla are piled high with thick slices of bread for a sweet breakfast you will love!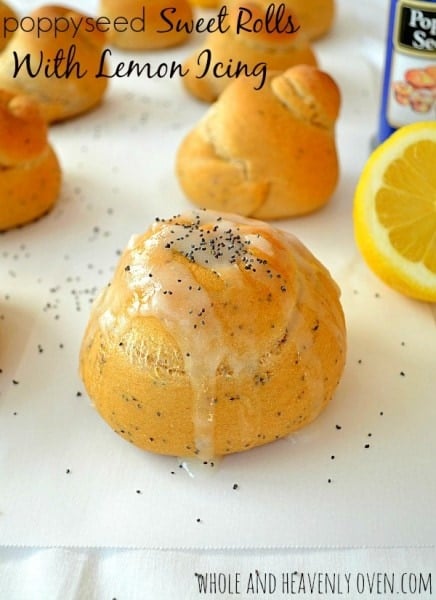 These Poppy Seed Sweet Rolls are a dream come true for the lemon lover in your life! They are light and fluffy and topped with a delicious Lemon Icing!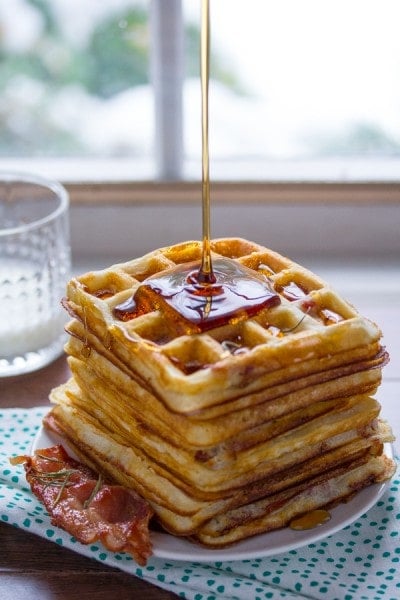 Aren't these gorgeous?! I am super in love with these Ultra Crispy Overnight Bacon and Rosemary Yeasted Waffles! These waffles will make for a breakfast your guests will remember for years!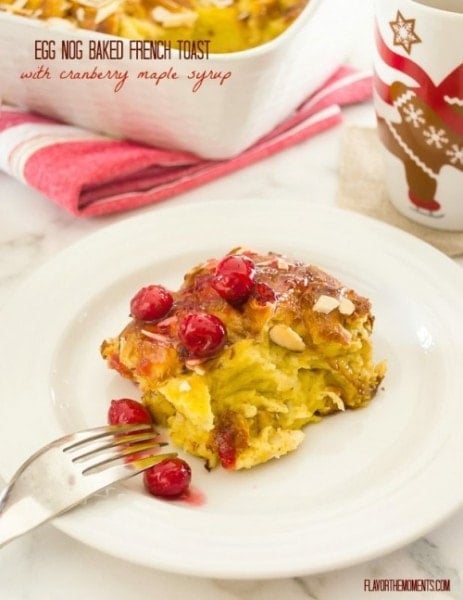 If your looking for a festive holiday treat this Eggnog Baked French Toast is sure to do the trick! Top this with Cranberry Maple Syrup and you have a breakfast fit for a queen!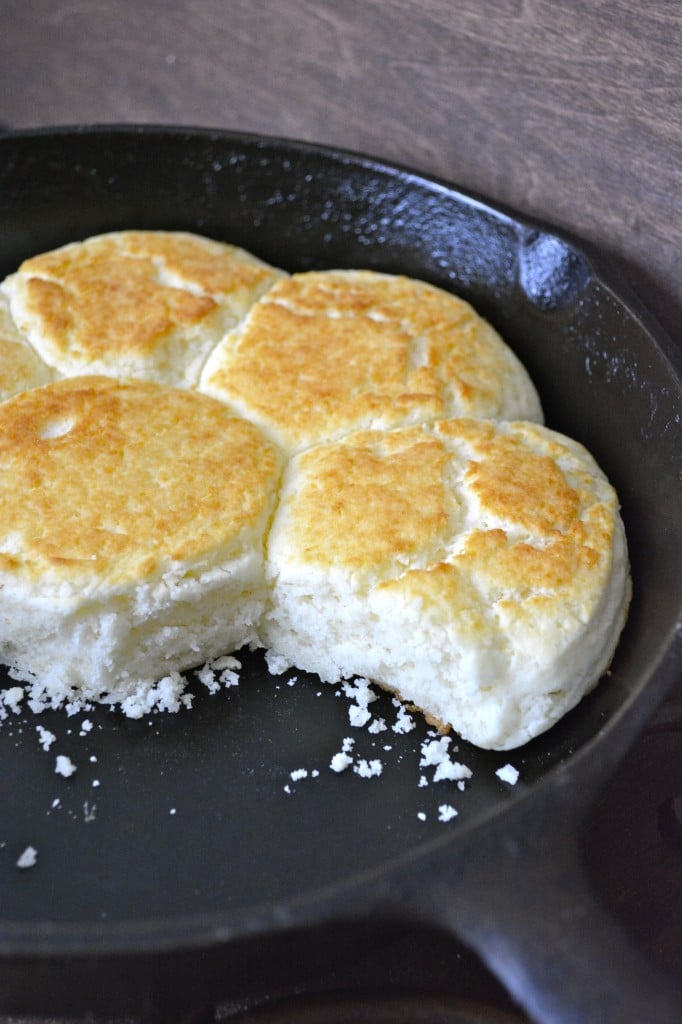 Who doesn't love a perfectly flaky buttery biscuit?! These Perfect Gluten Free Buttermilk Biscuits can be made the night before and popped in the oven to finish off your perfect Holiday breakfast! You would never guess they are gluten free!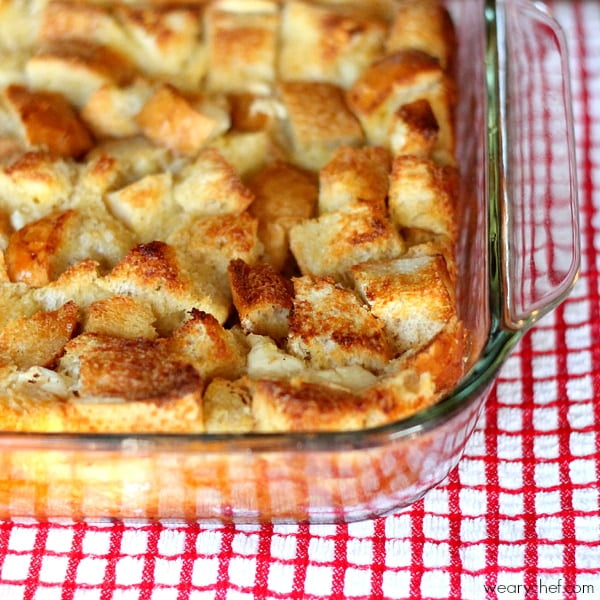 If you love the flavors of traditional French Toast you will be hooked on this Overnight French Toast Casserole!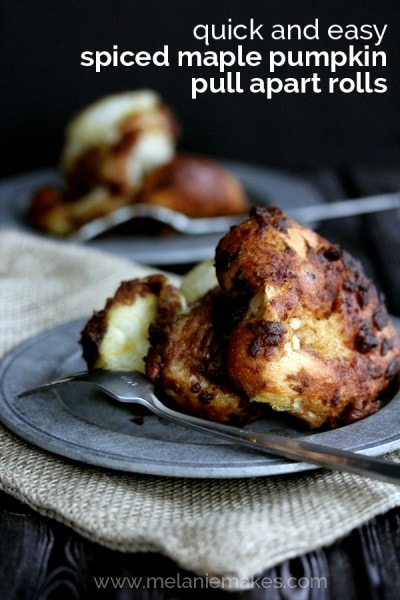 Speaking of Pumpkin, these Quick and Easy Spiced Maple Pumpkin Pull Apart Rolls are a real winner! Filled with pumpkin, maple, and cinnamon it will be hard to eat just one!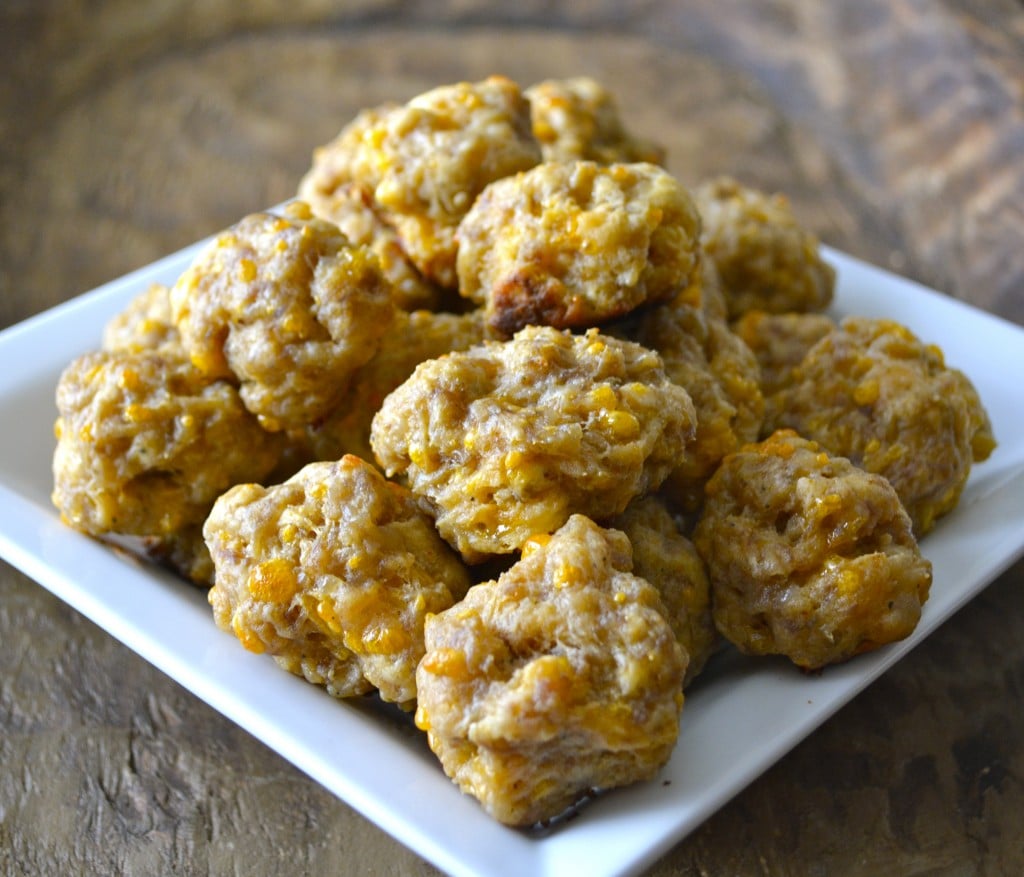 These aren't your Mama's Sausage Balls! They are full of sharp cheddar and cream cheese for the ultimate breakfast treat! Prep them the night before and pop them in the oven for a fresh piping hot breakfast with hardly any effort!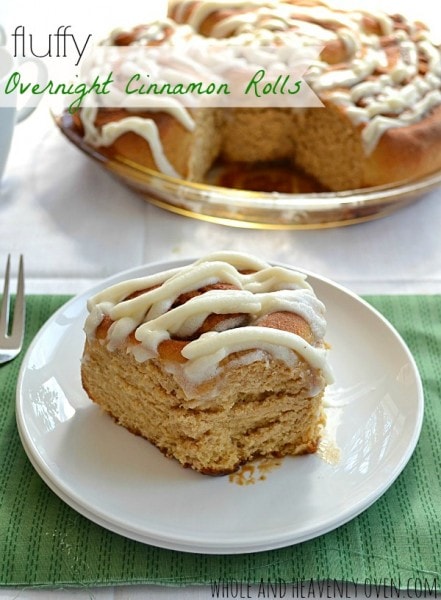 Fluffy Overnight Cinnamon Rolls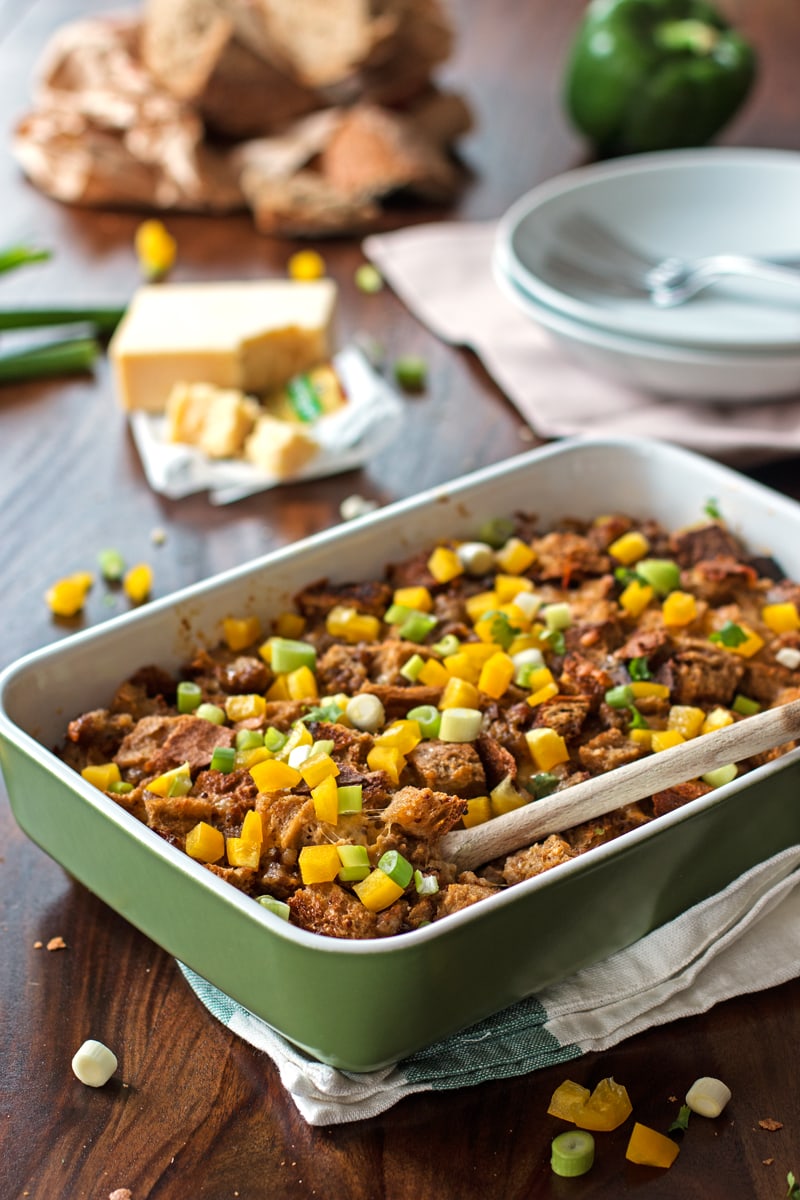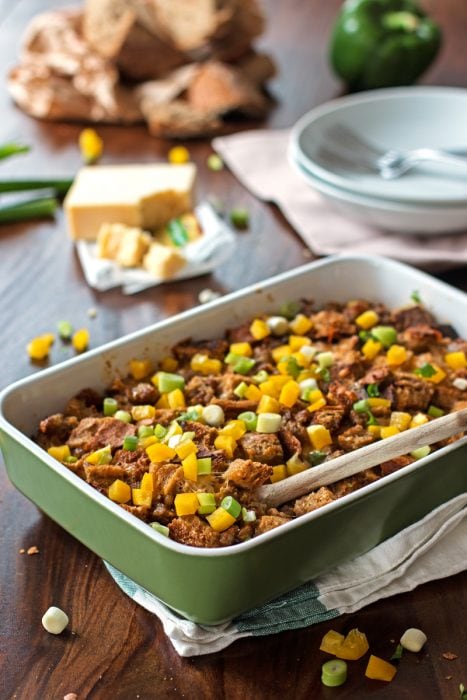 Cheesy Overnight Sausage Breakfast Casserole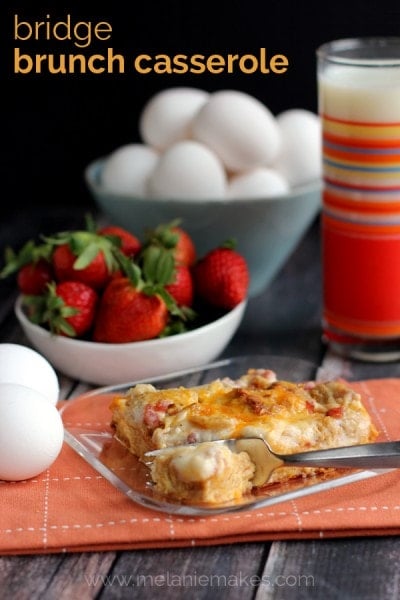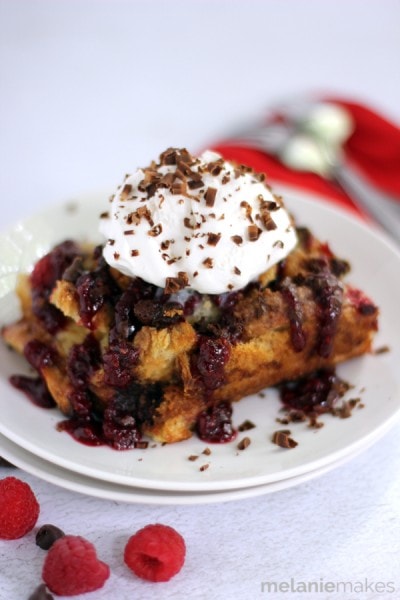 Chocolate Raspberry French Toast Casserole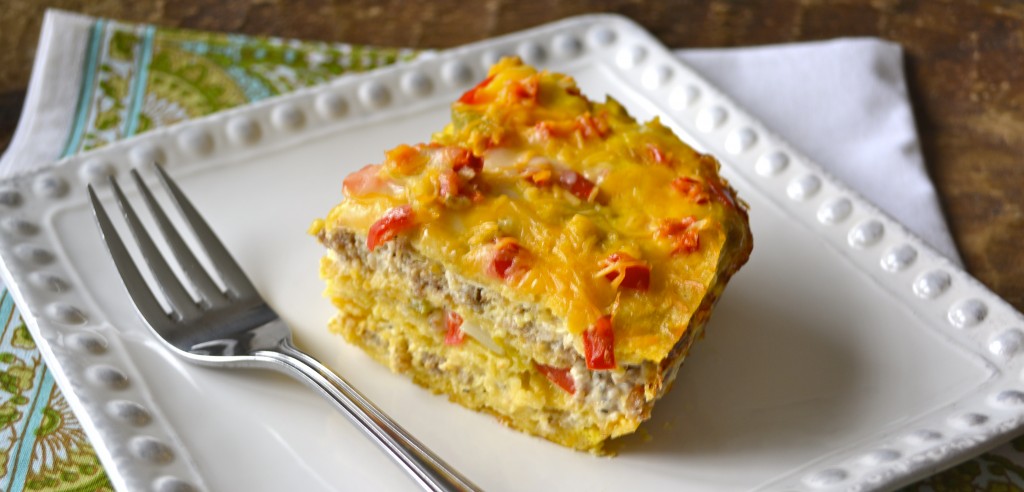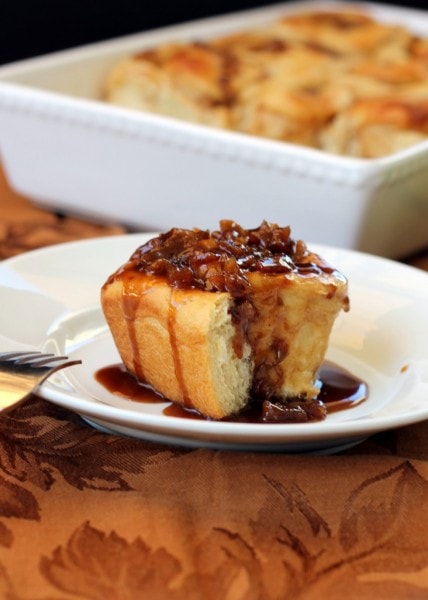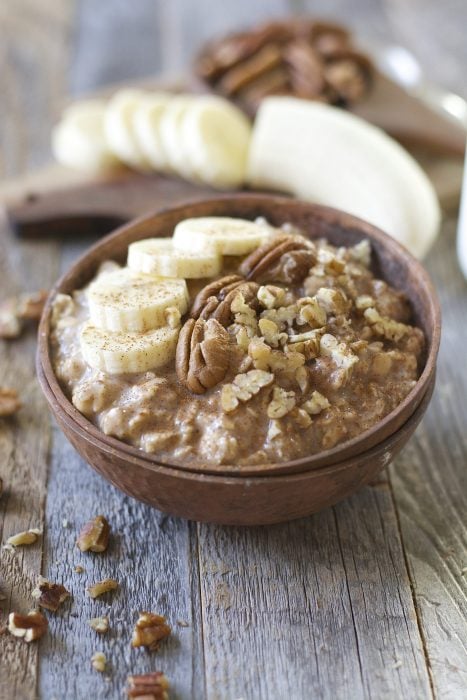 These easy Banana Overnight Oats are packed with sweet banana flavor, gluten free oats, cinnamon and maple syrup!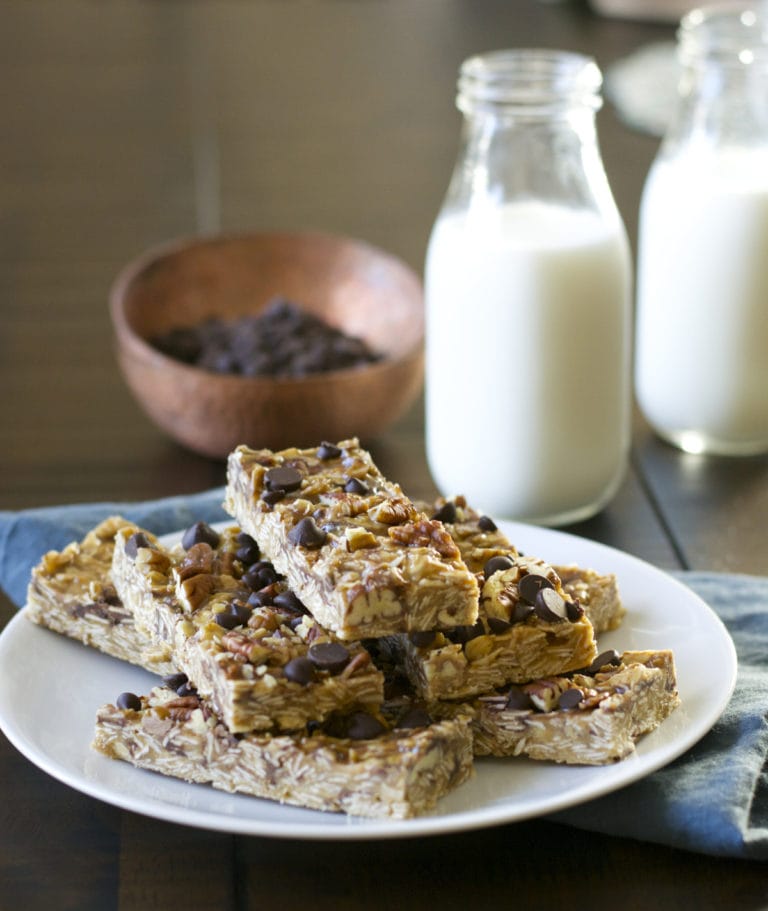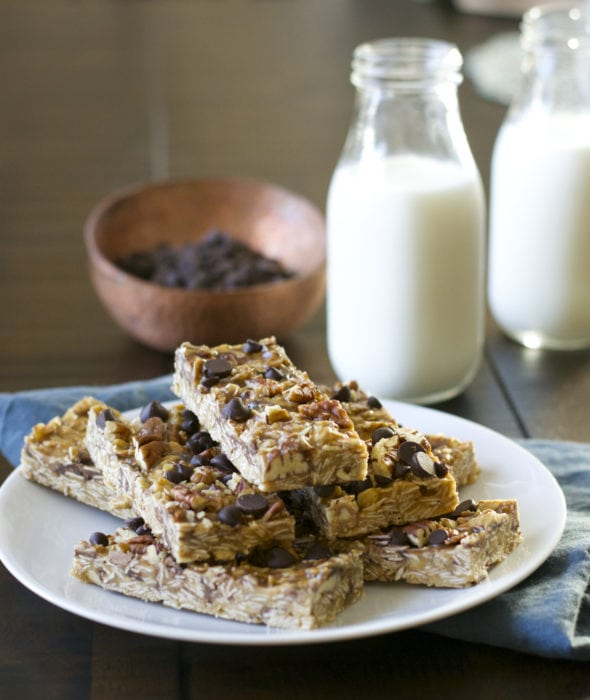 Super easy gluten free No Bake Peanut Butter Chocolate Chip Granola Bars!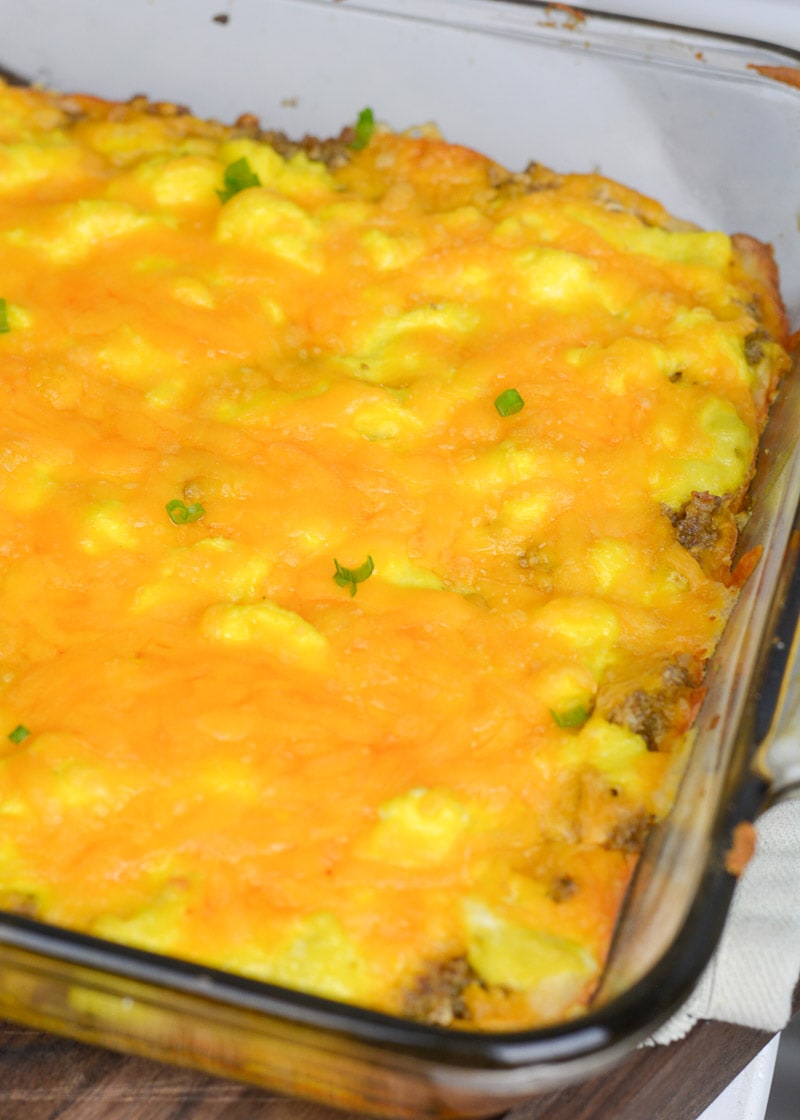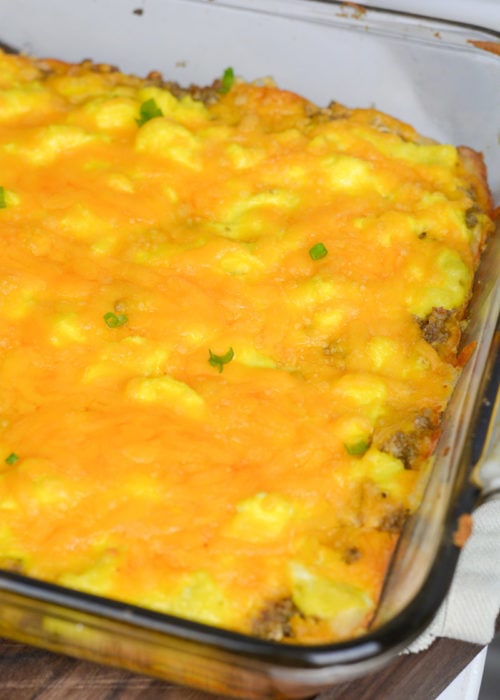 Made with spicy sausage, cheddar cheese, and eggs, this easy Sausage Casserole is the perfect make-ahead breakfast!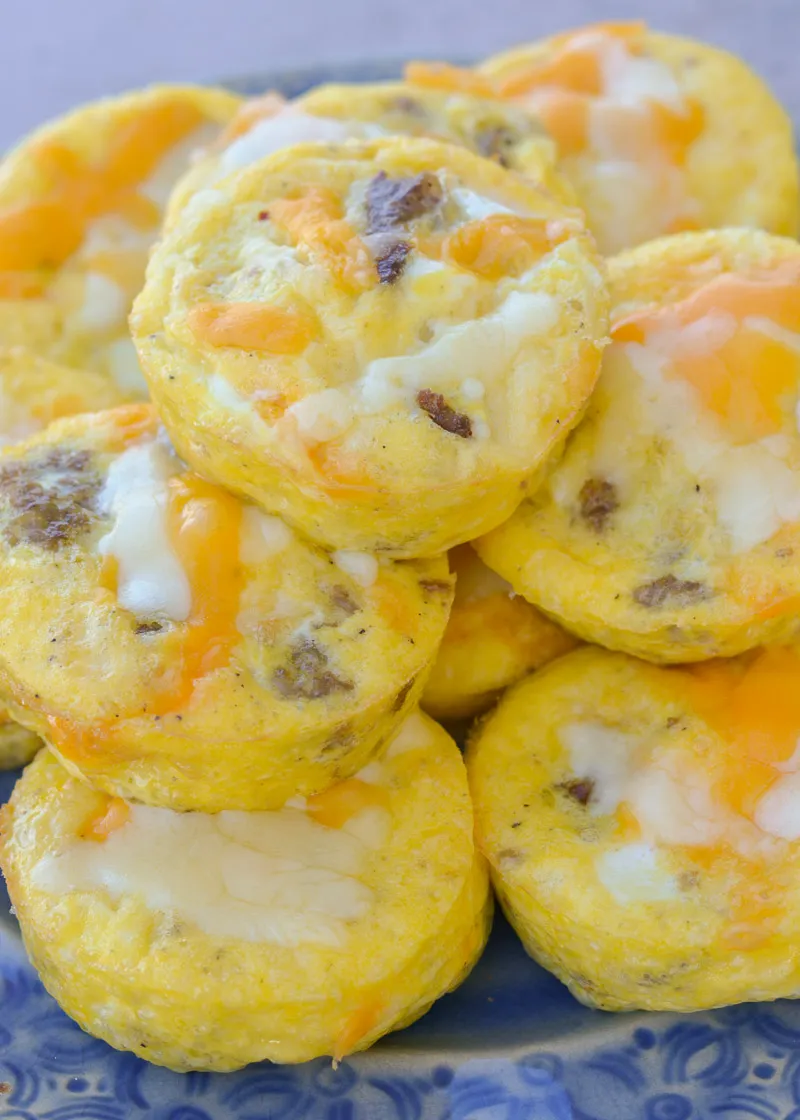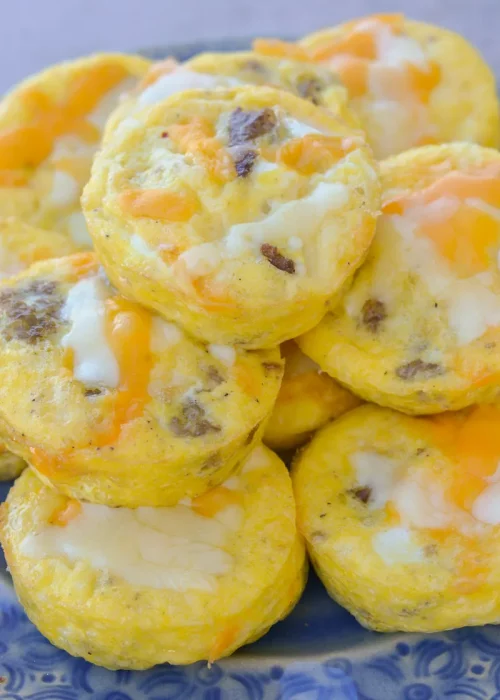 These five ingredient Sausage Cheese Keto Egg Muffins are less than 1 net carb each! This easy low carb breakfast recipe is great for keto meal prep!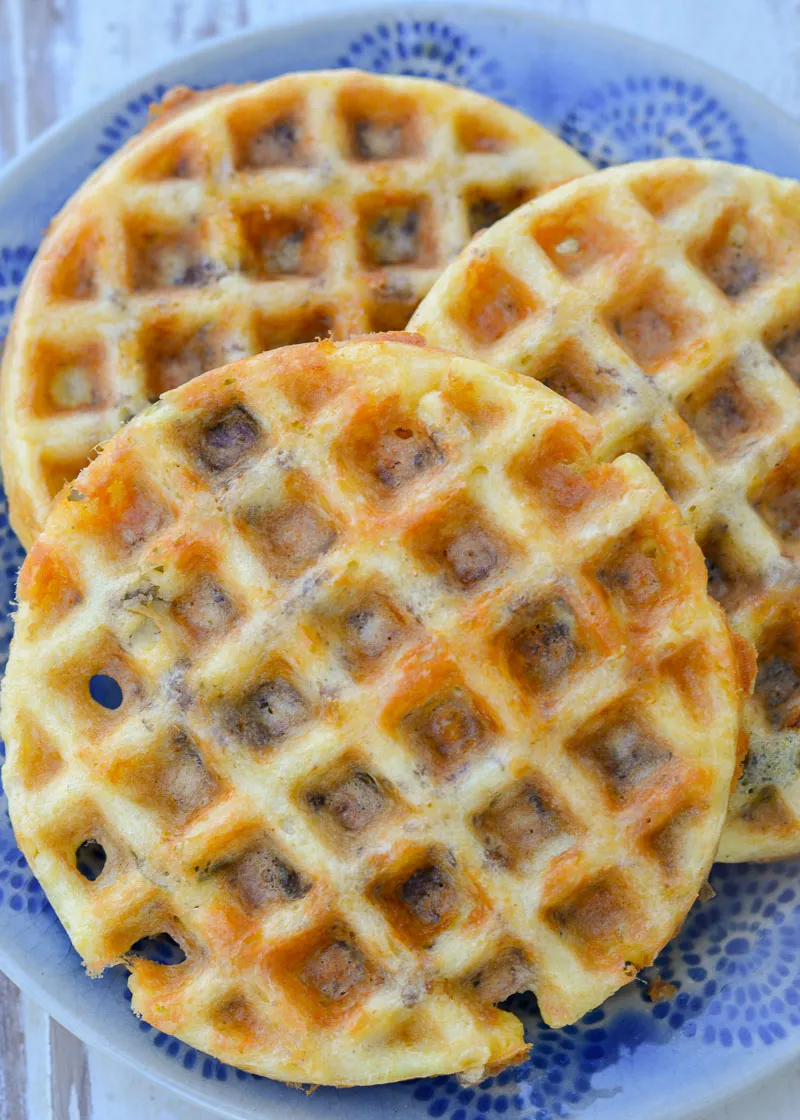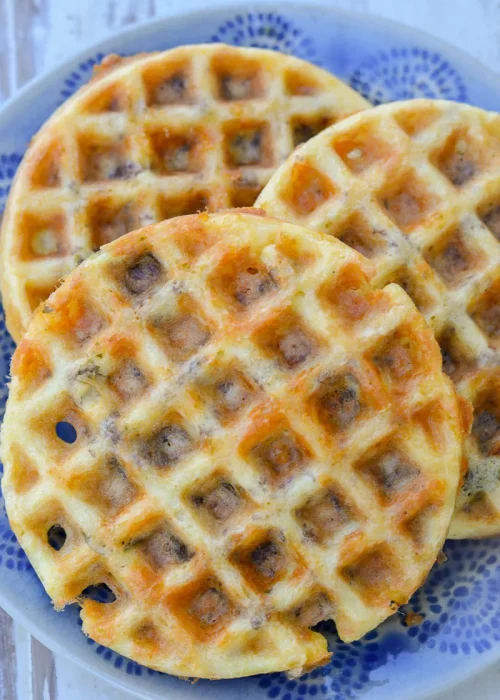 These
Sausage Jalapeno Chaffles
are the perfect low-carb snack to keep you energized today! Only 1.8 net carbs each and easy to meal prep!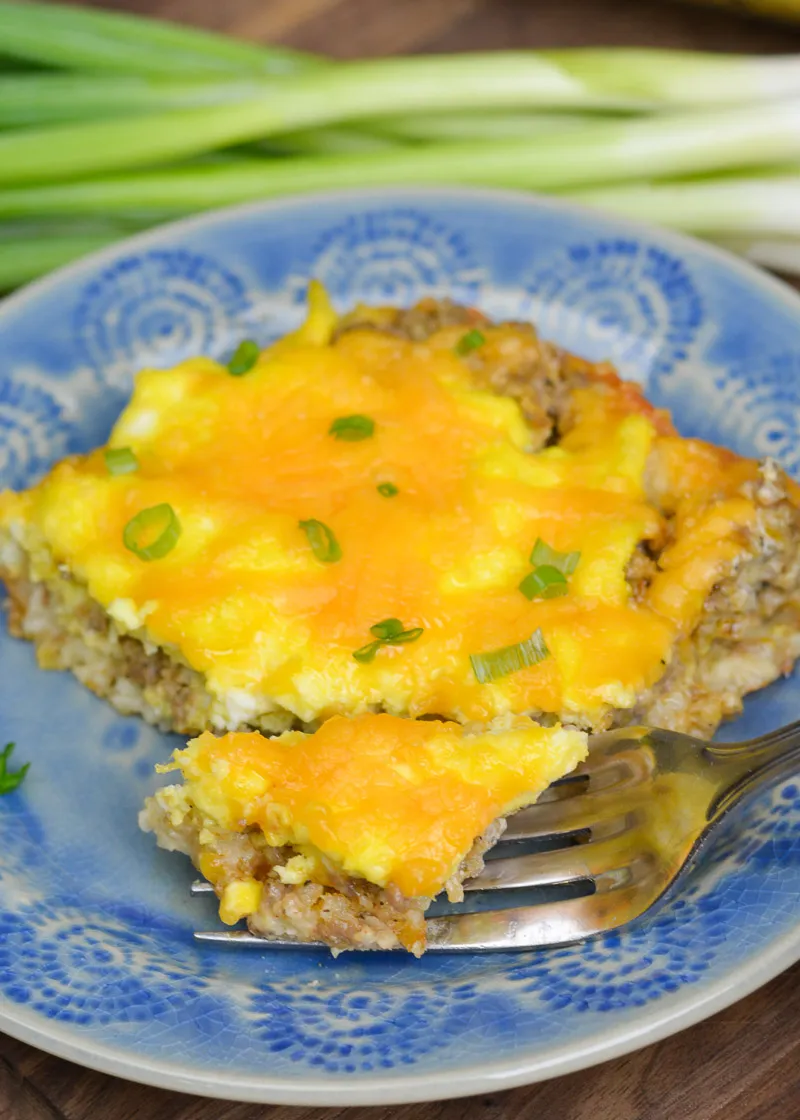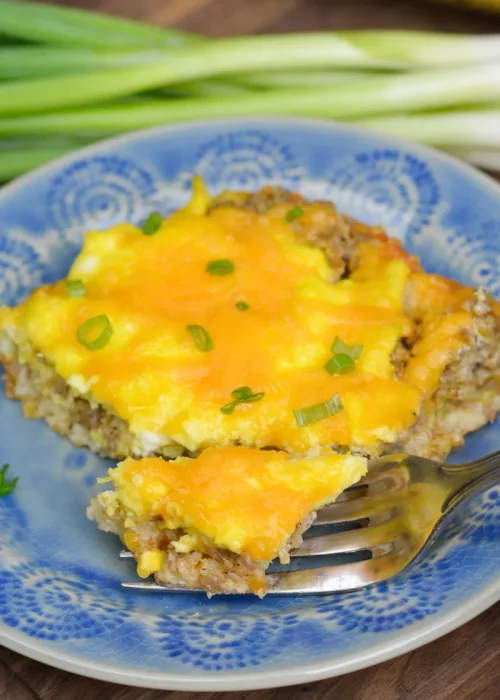 This Keto Breakfast Casserole is loaded with sausage, cheese, and scrambled eggs atop a low-carb almond flour crust! This filling casserole is just 1.2 net carbs per slice.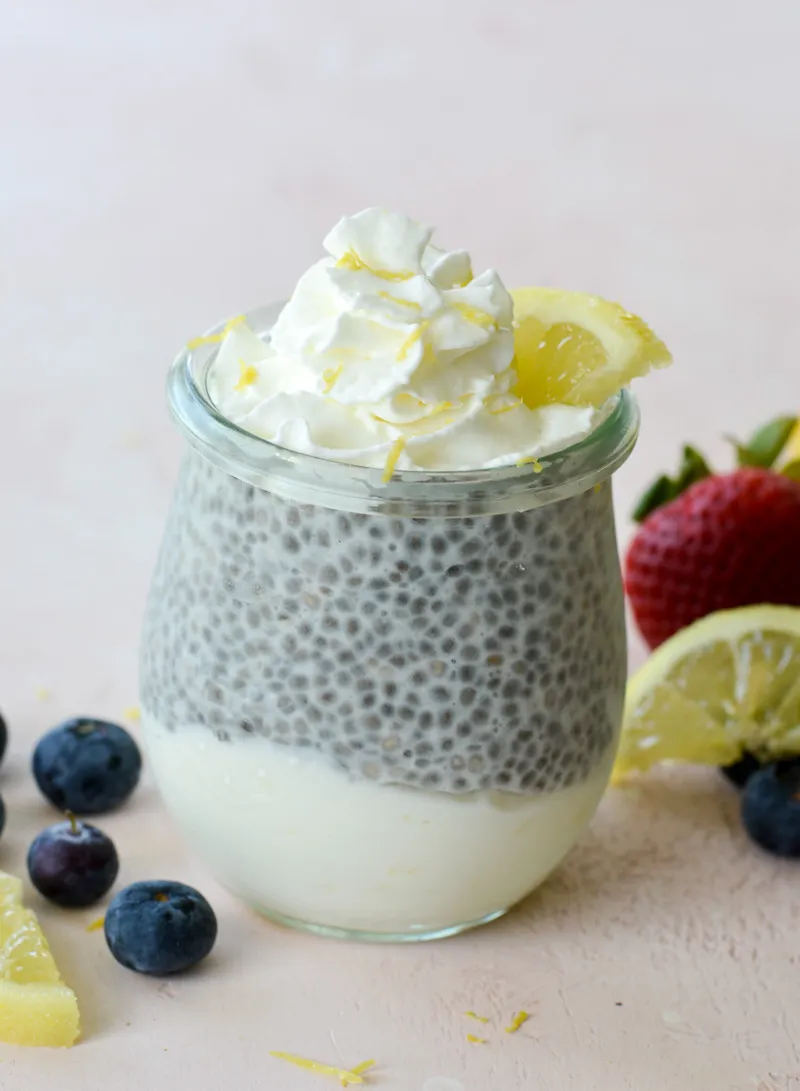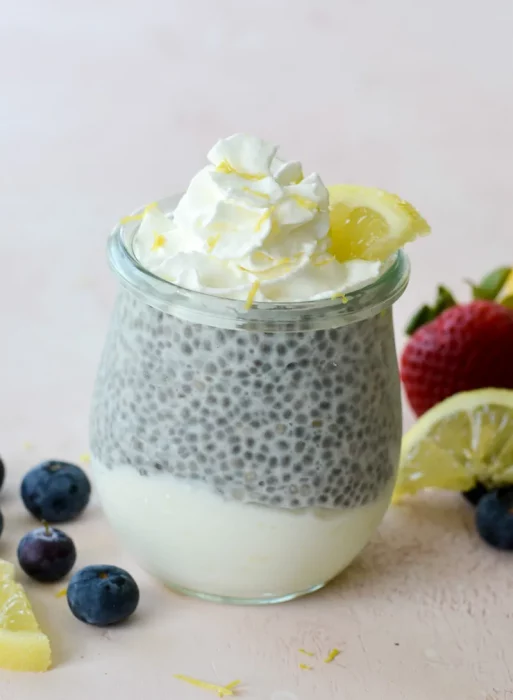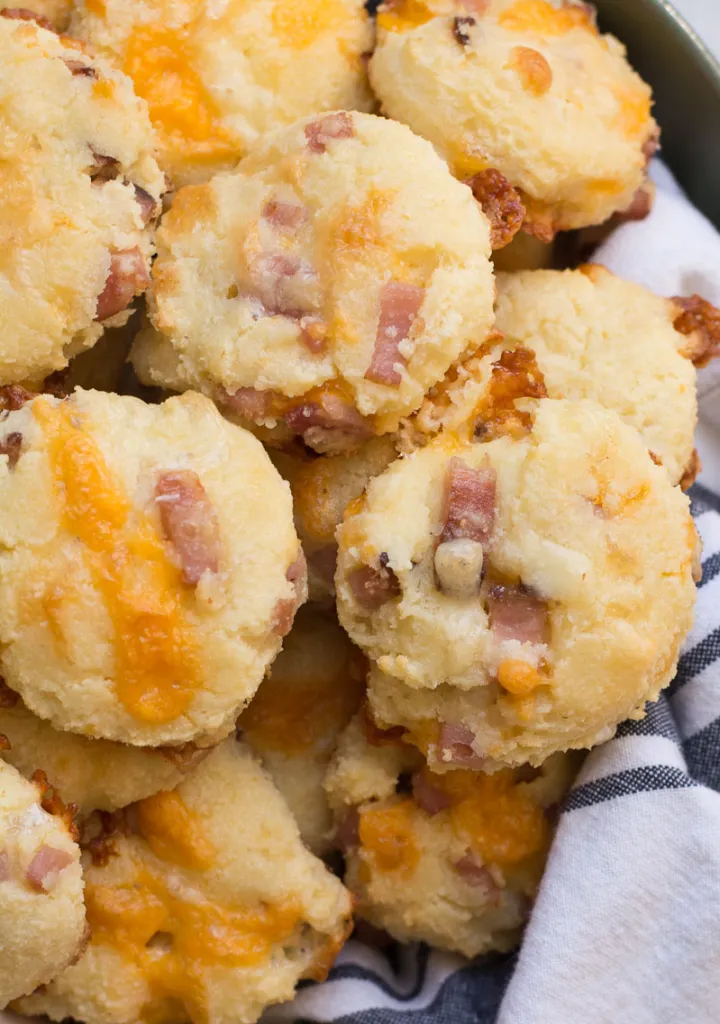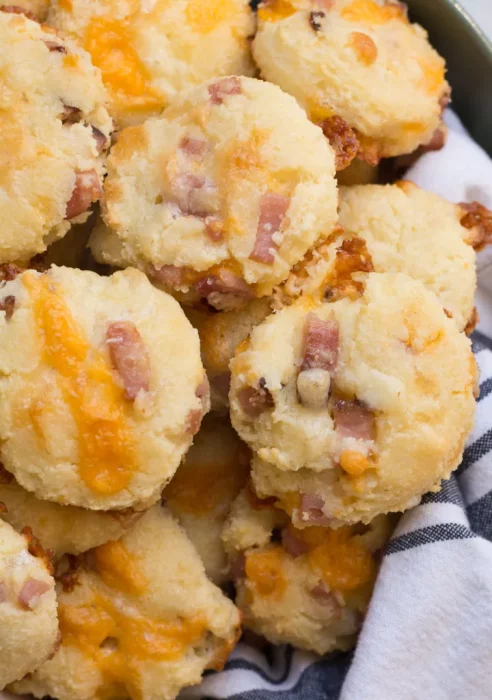 These Keto Ham and Cheese Biscuits are the perfect easy keto breakfast. Each soft, fluffy biscuit is loaded with cheese and ham and is less than 2 net carbs!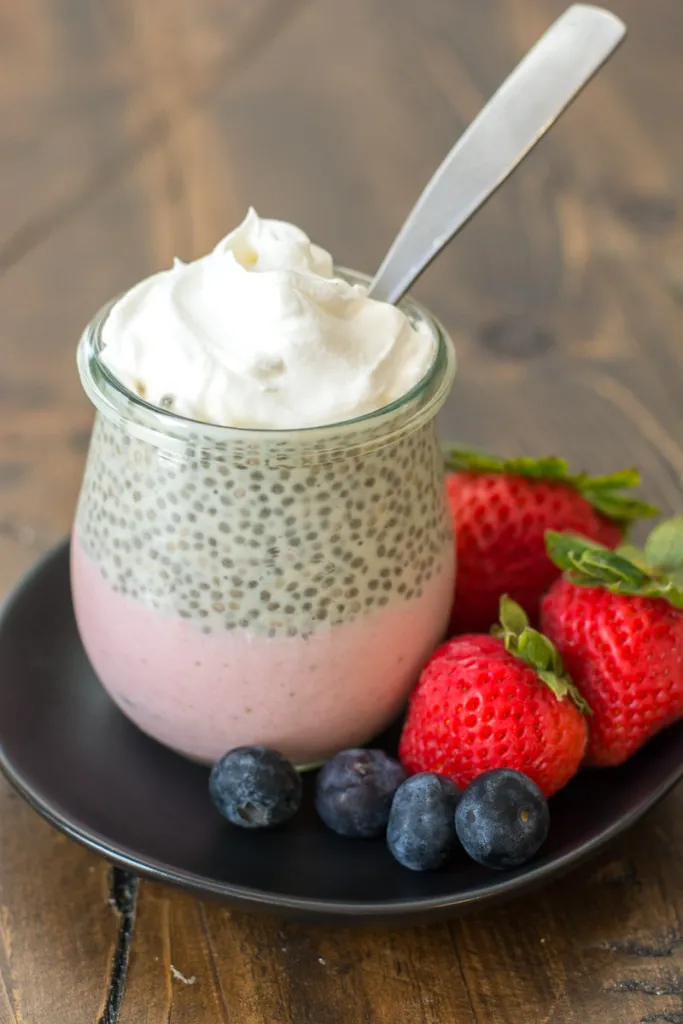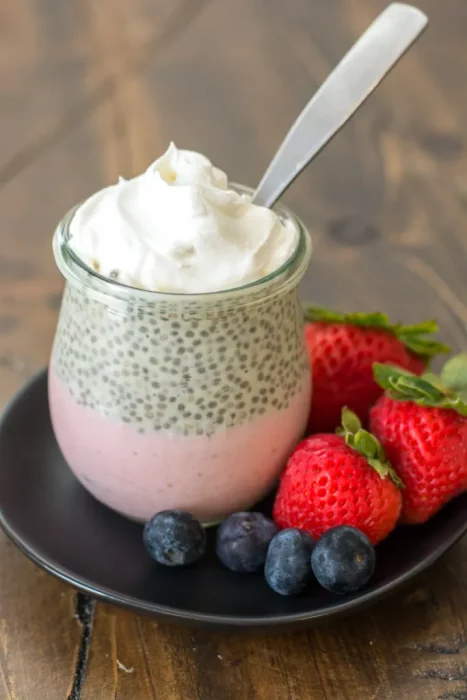 These decadent Keto Strawberry Cheesecake Parfaits feature a creamy strawberry cheesecake layer topped with vanilla chia seed pudding!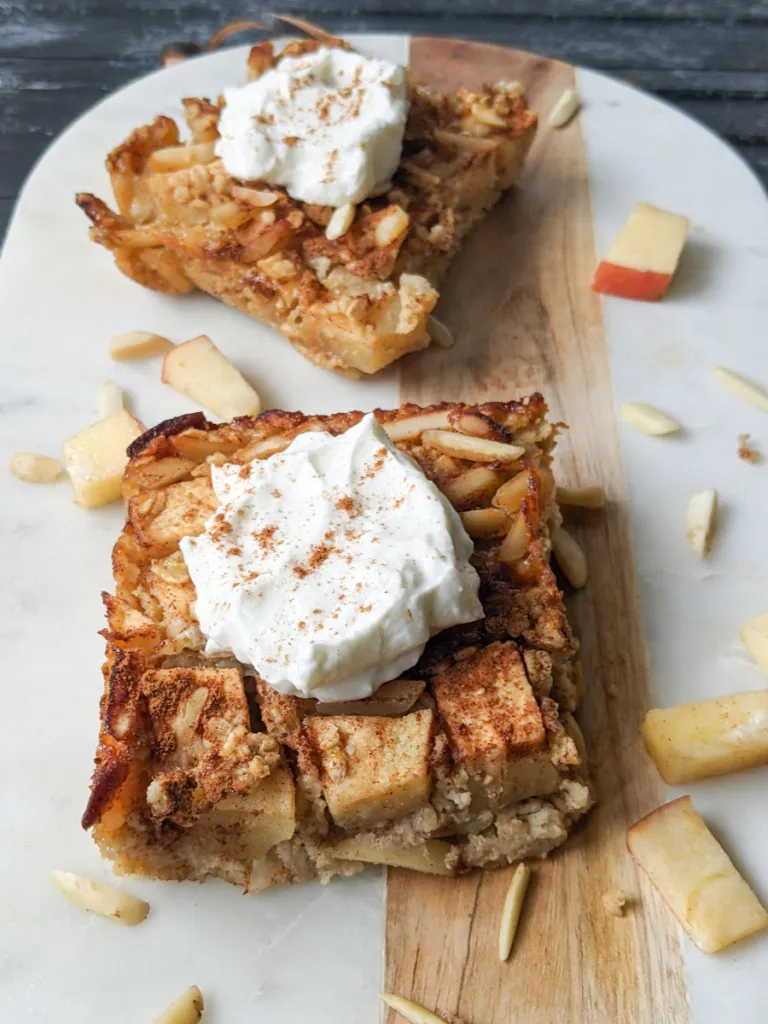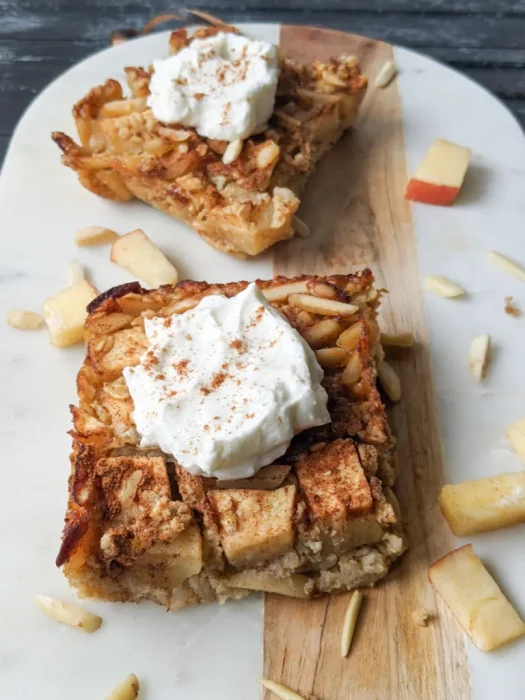 Apple Cinnamon Baked Oatmeal is a healthy meal prep breakfast that is made with whole ingredients and only takes 30 minutes!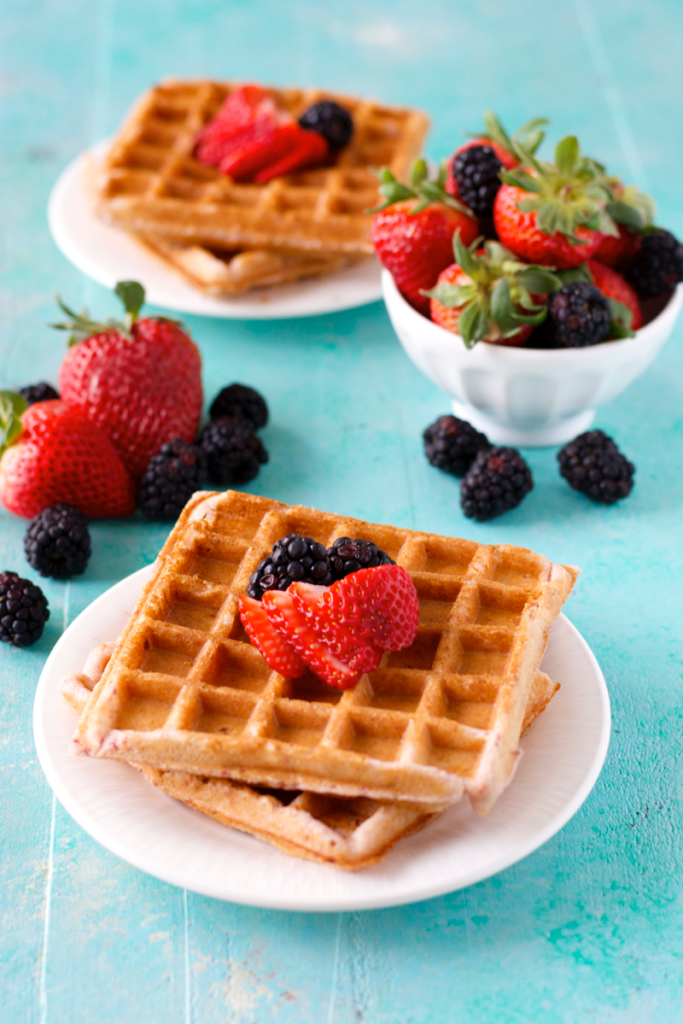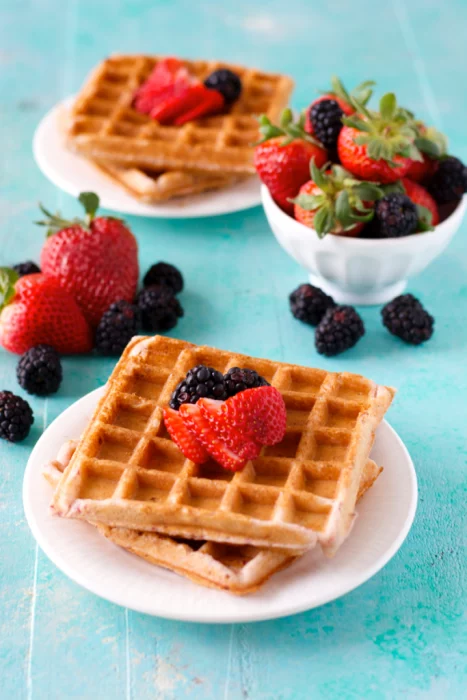 Add these Gluten Free Waffles to your morning routine! These strawberry waffles are a great easy meal prep option!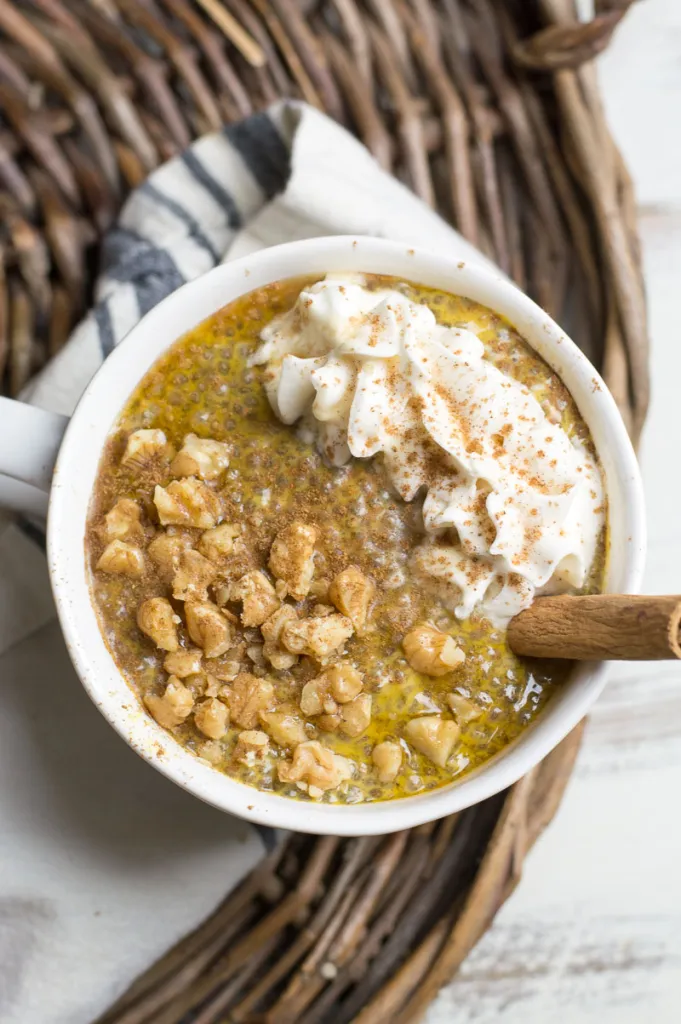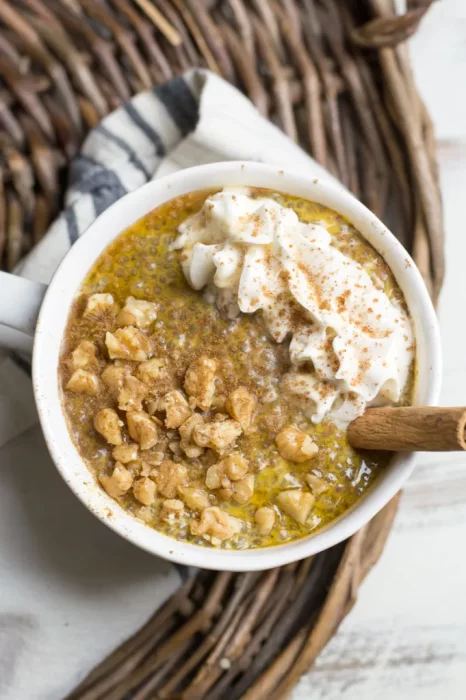 This Pumpkin Chia Pudding is an easy hands-off breakfast that is full of nutritious ingredients.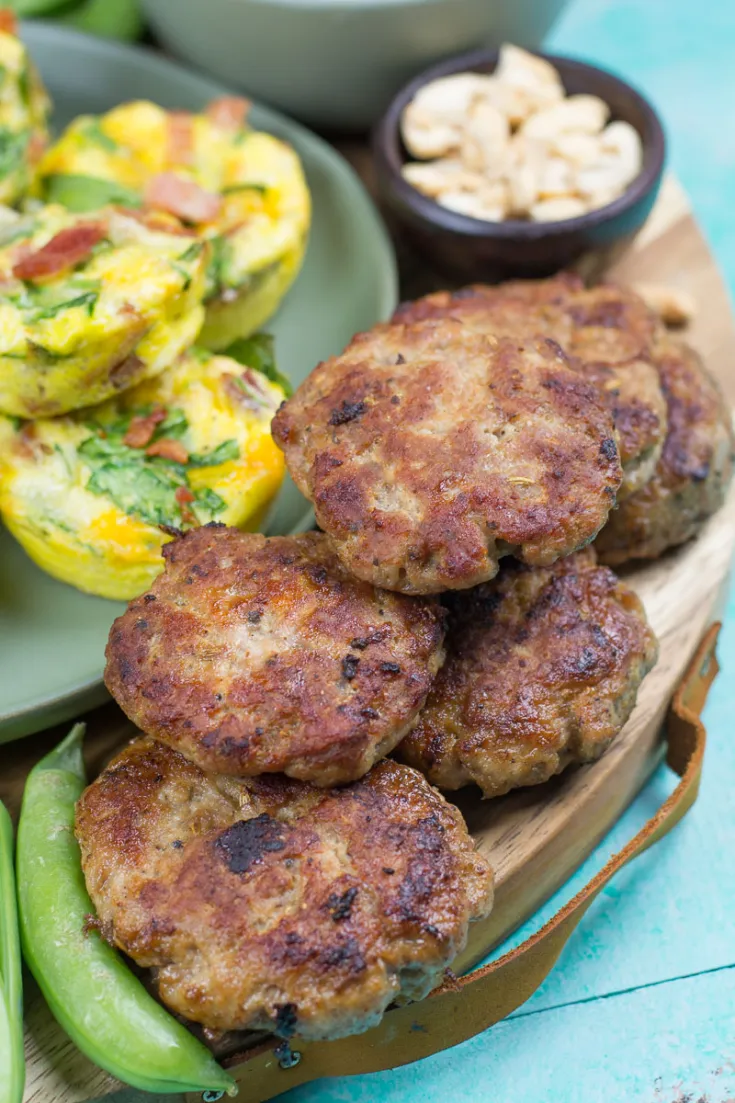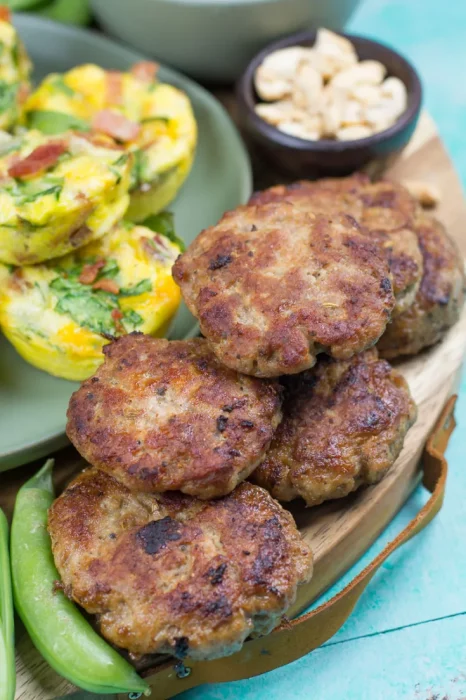 Homemade Breakfast Sausage is super easy to make and a house staple!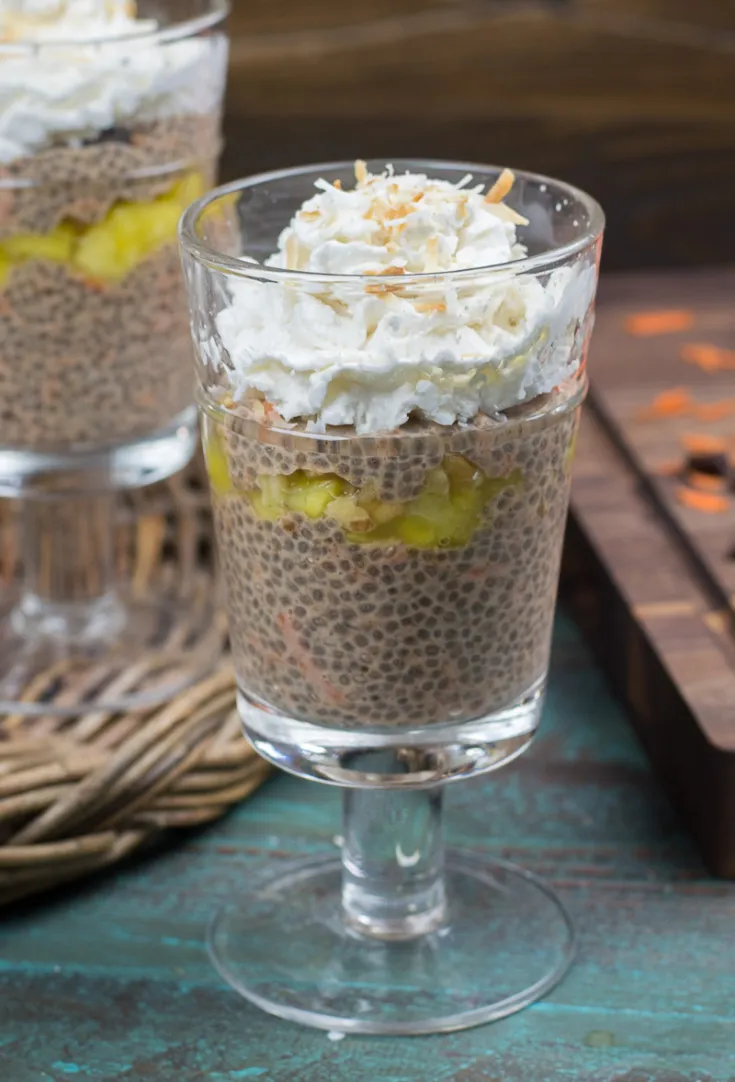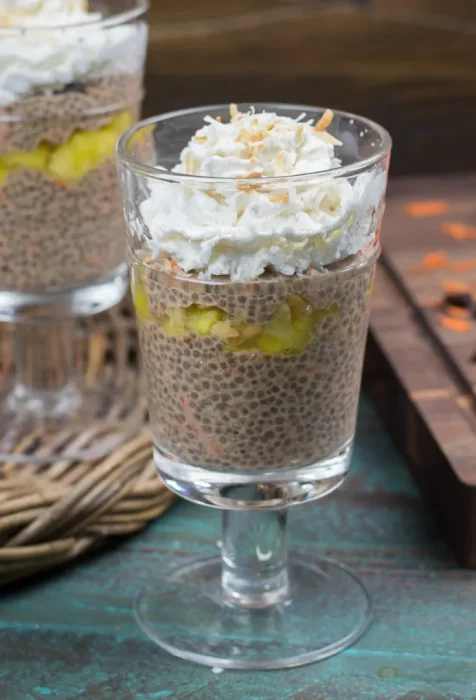 This carrot cake chia pudding is vegan, paleo, gluten-free, and packed with fiber and nutrients. It's the perfect way to start your day!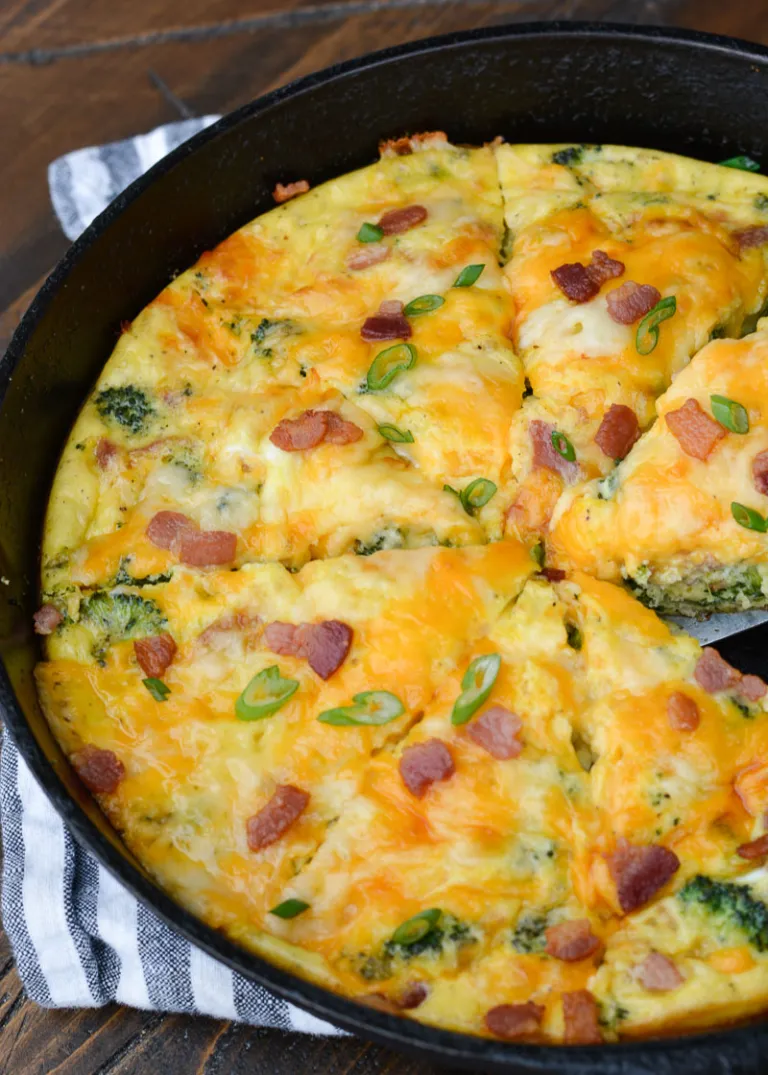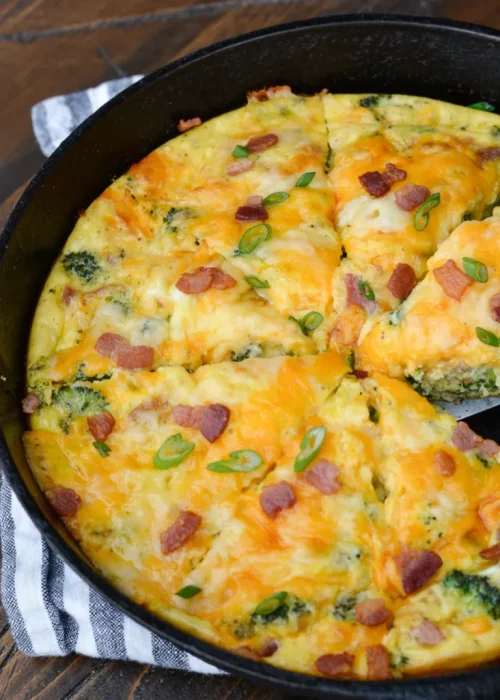 This Easy Frittata Recipe is packed with bacon, broccoli and cheddar cheese! Perfect for meal prep, brunch or a delicious weekend dinner!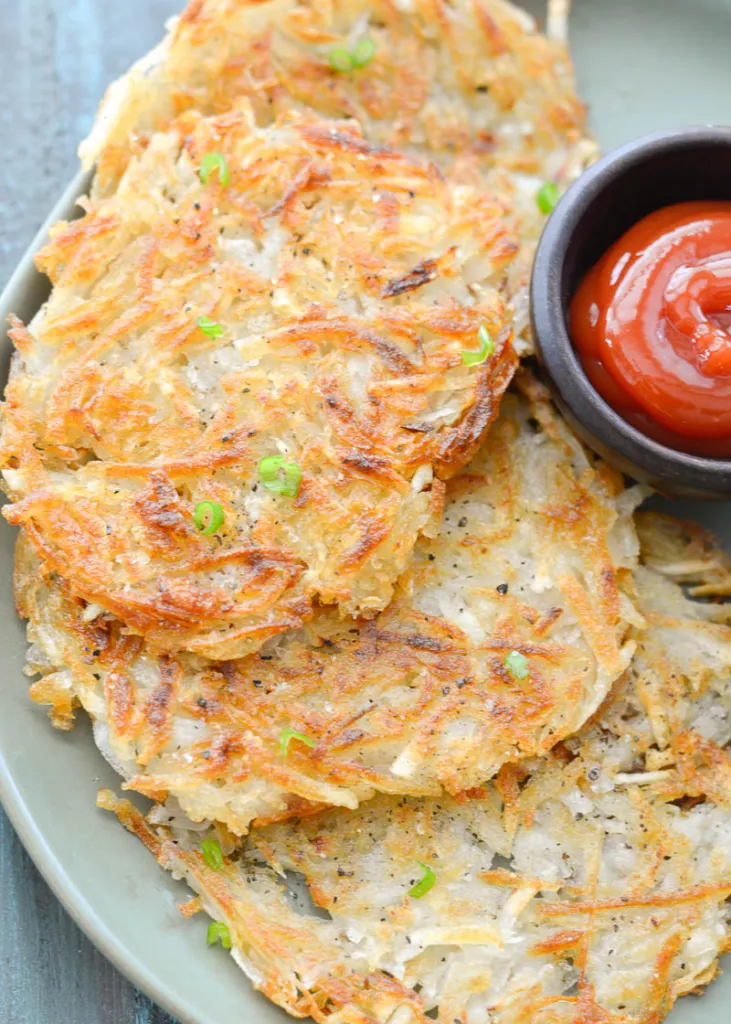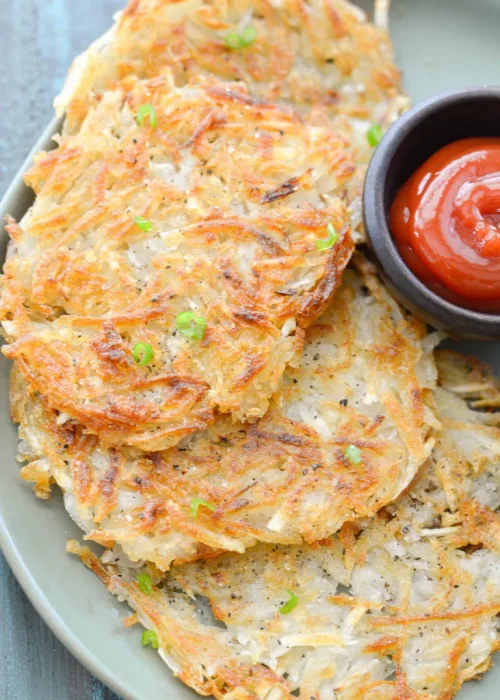 These Crispy Homemade Hash Browns require just 4 ingredients. You won't believe how easy it is to get perfect restaurant quality hash browns at home!