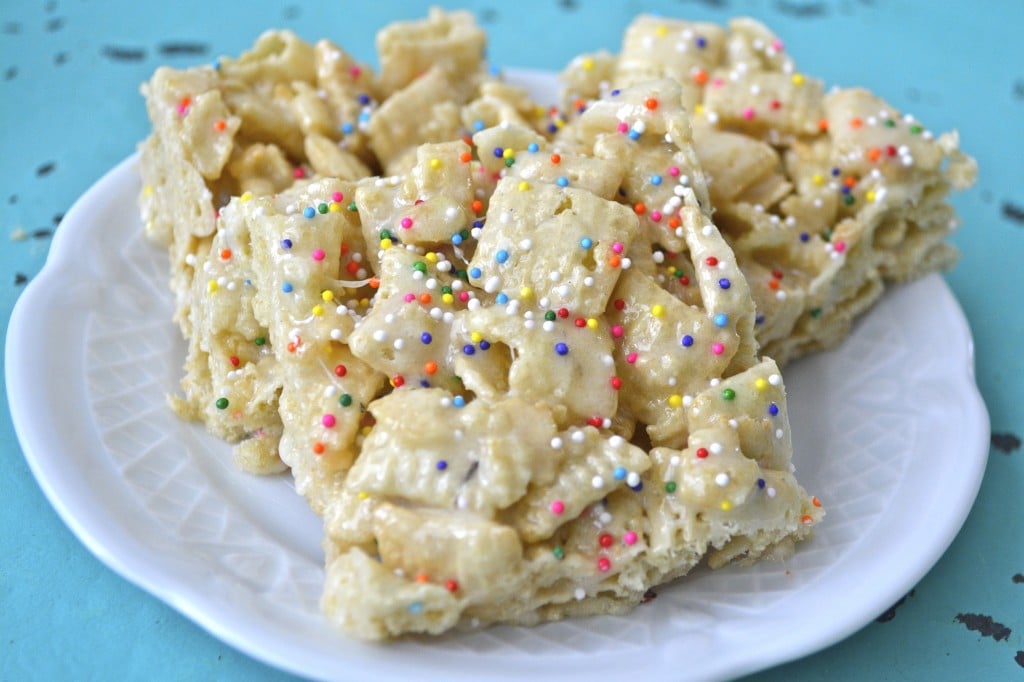 I am not spontaneous. Like, not at all…well, maybe when it comes to home improvement projects. But other than that, I am definitely not spontaneous. A couple weeks ago, Mr. Maebell had the idea to go for some frozen yogurt at about 9pm. When he told me I just looked at him. I actually thought it was a joke. I am such an old person. I am in bed by like 9:30 every single night. I have been like this my whole life. As a kid, a teen, and as an adult. I am the only kid I know that never had a specified curfew. My parents never had to wonder when I would be home because my bedtime was pretty much set in stone.
I like to sleep! What can I say?!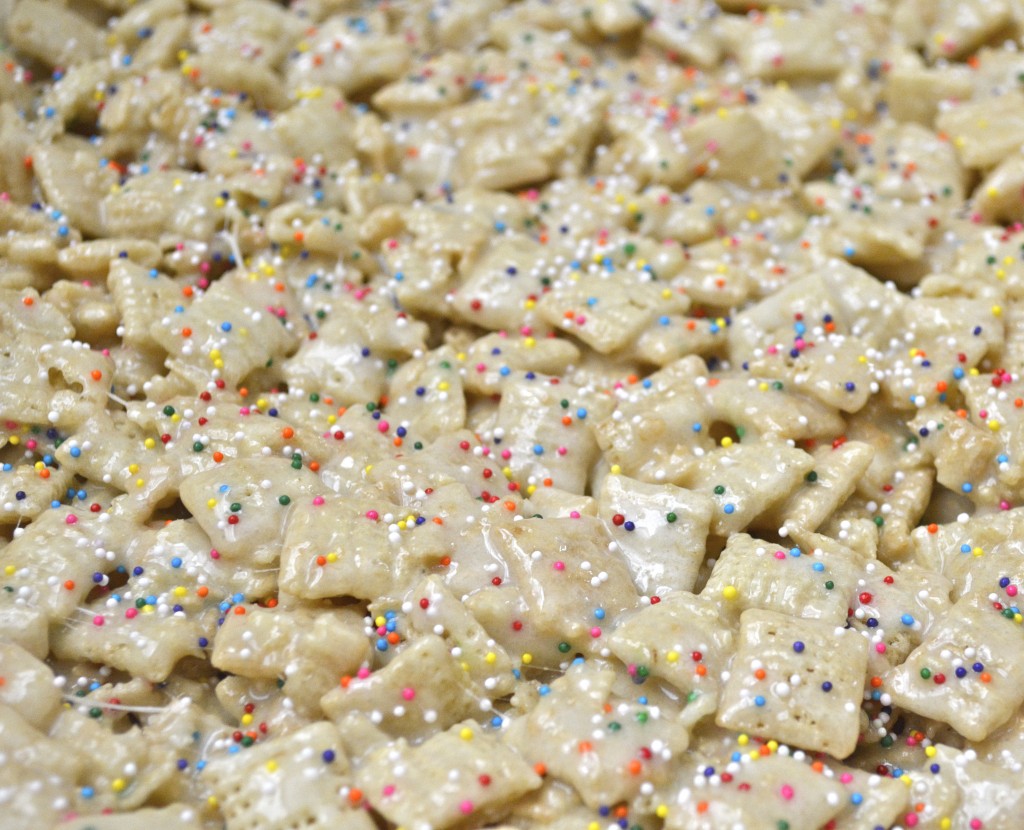 We did get froyo that night. I changed out of my pajamas, we loaded the dogs in the car, and drove across town to get the frozen yogurt. So we walk in and there are tons of flavors and these massive dispensers of topping choices and a big bar of fresh fruit, chocolate, nuts, syrup and whipped cream.
I am standing there trying to decide what I want and he grabs a cup, walks right up to the vanilla dispenser and fills his cup all the way up. Then he makes a B line for the register and then turns to look for me.
Vanilla? Are you freaking kidding me?! You drag me out of the house at night, make me change clothes, and drive all the way across town for a cup of vanilla?!?!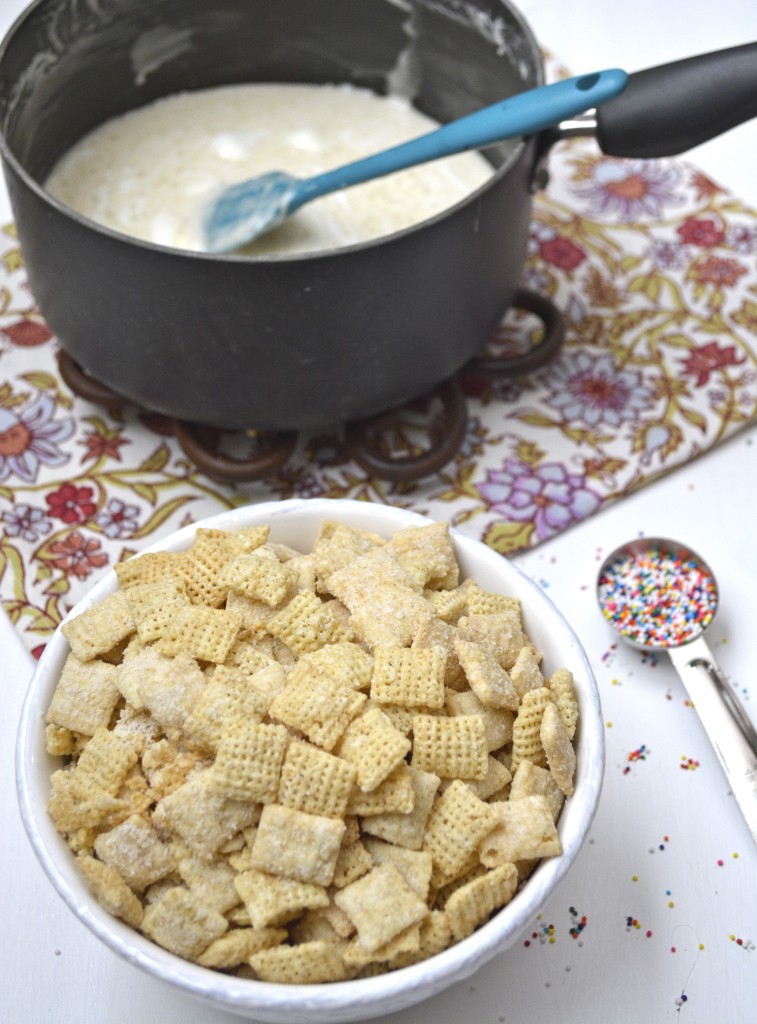 I couldn't believe it. Now, I know some of the foods were off limits because they weren't gluten free, but still he had a TON of choices. I asked him why he didn't put anything on it and he said, "Why would I?"
Good Lord.
I choose mine (coffee and dark chocolate, is anyone surmised by that?) grabbed a couple toppings and we left. My sad little cup of chocolate coffee and his uninspired cup of vanilla. But after we left all I could think about was the cake batter flavor that I had passed up. Days passed and I couldn't get it out of my head. Cake batter, cake batter, cake batter…it is all I wanted.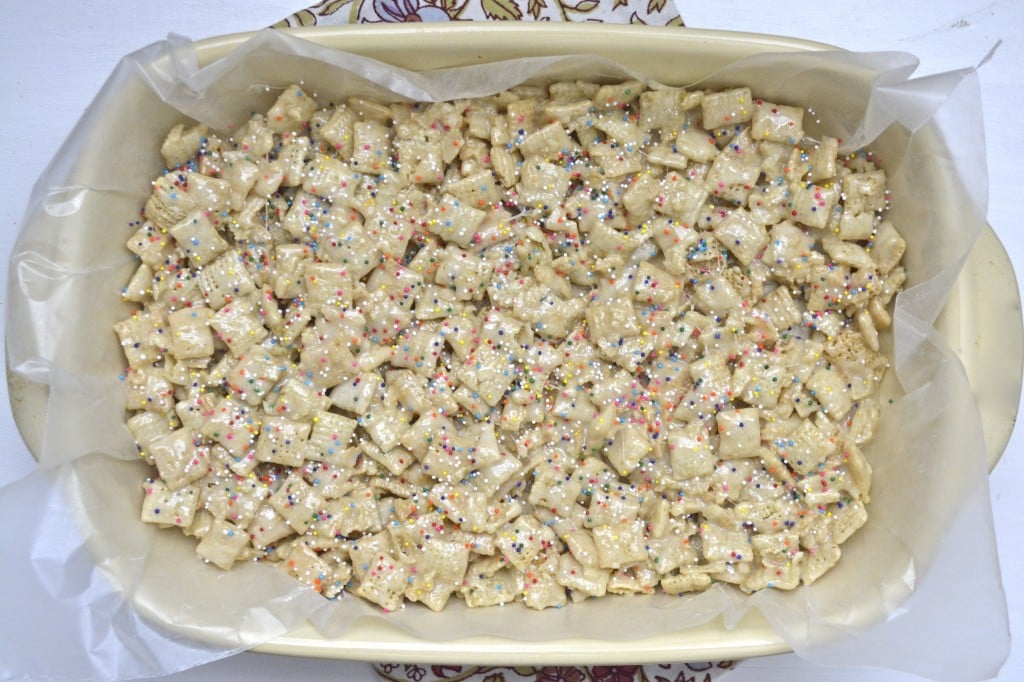 Luckily, the Vanilla Chex cereal already tastes similar to cake batter, so I just kind of ran with it. The result are these super sweet, sticky, fantastic cereal bars that taste just like cake batter! And a big bonus, no weird ingredients! They include cereal, butter, marshmallows, vanilla, and of course, sprinkles.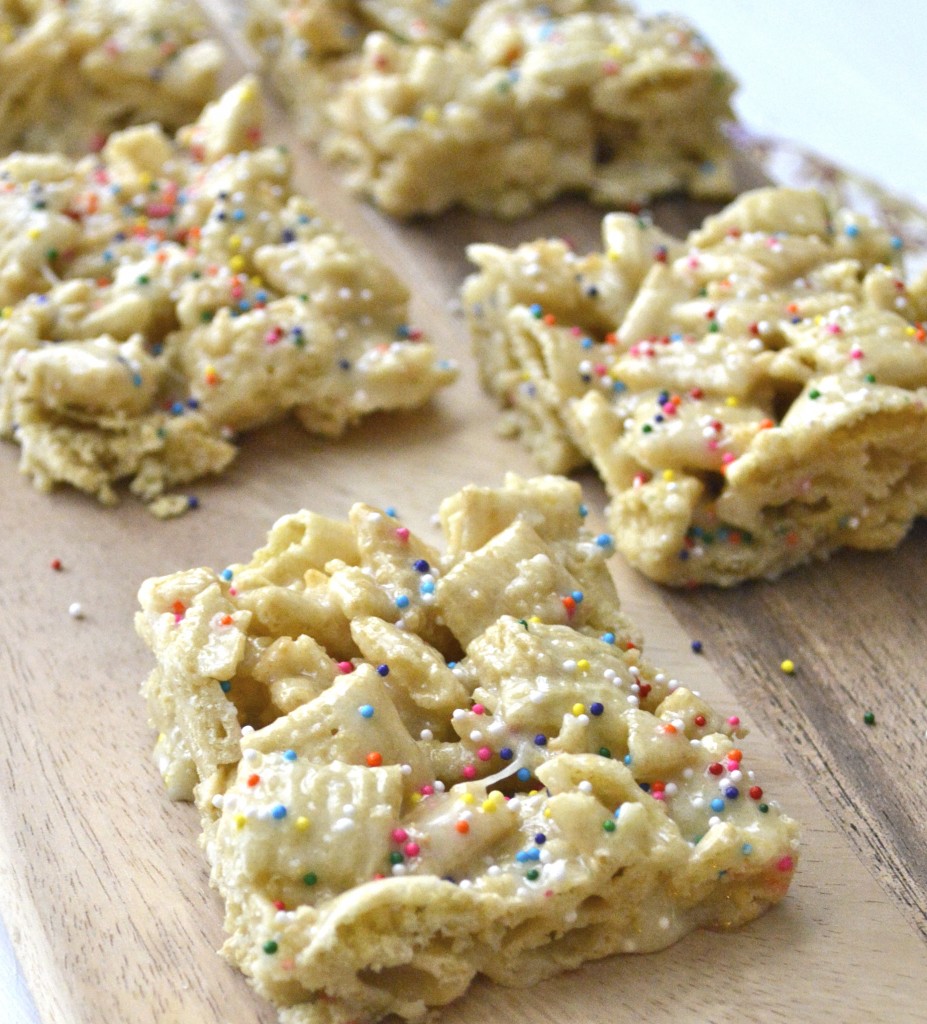 So,  just in case all of this cake batter talk has you craving it, too. Know you're only five ingredients away from these sweet treats!