Sometimes when I ask Mr. Maebell what he wants for dinner he looks at me with pleading eyes and says, "please..just something simple."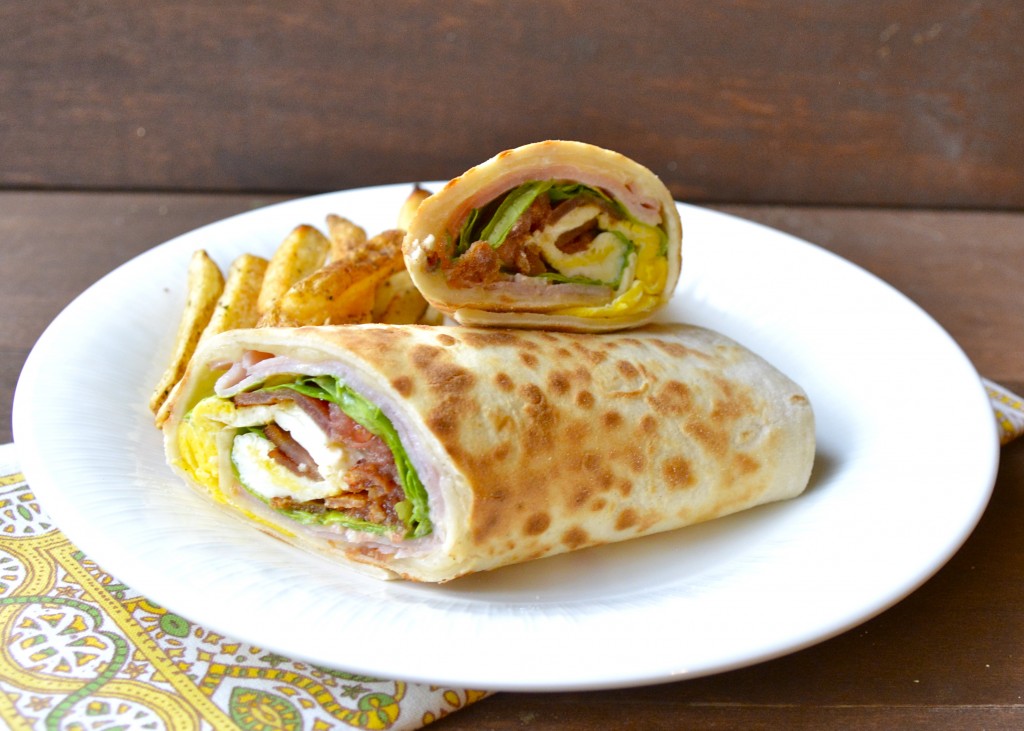 I have said before that spouses of food bloggers will someday need a support group. I totally stand by that. Sometimes I get caught up in an idea and go a little overboard. The dinner might be good, but it is a little much. Or the other side of that is that I get an idea, spend a lot of time on it, and then decide it is terrible and we eat cereal for dinner. That also happens a lot.
So, when he politely asks me to chill the heck out with the meals I don't really blame him. That is kind of what happened the night that I made this wrap. Luckily, it ended up being a no fuss meal that was actually pretty darn impressive. I combined a lot of basic staples together to make a really filling wrap. Some deli ham, a couple slices of cooked bacon, an egg, swiss cheese, lettuce, tomato, and of course a nice little sauce to top it all off.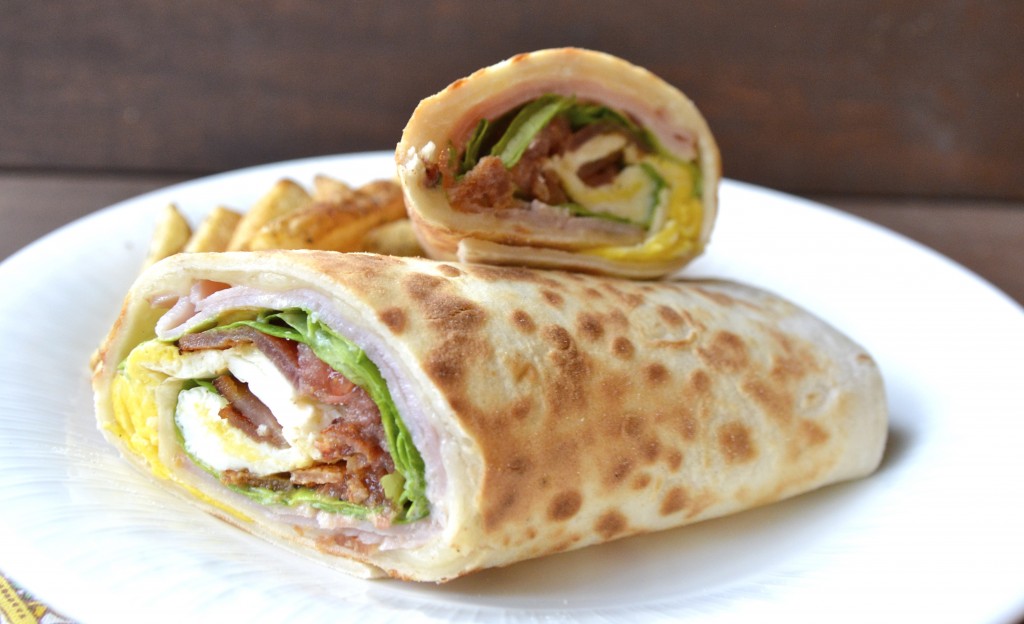 This has quickly become one of our favorites. It can be thrown together in under 20 minutes and is sure to please even your pickiest eater!