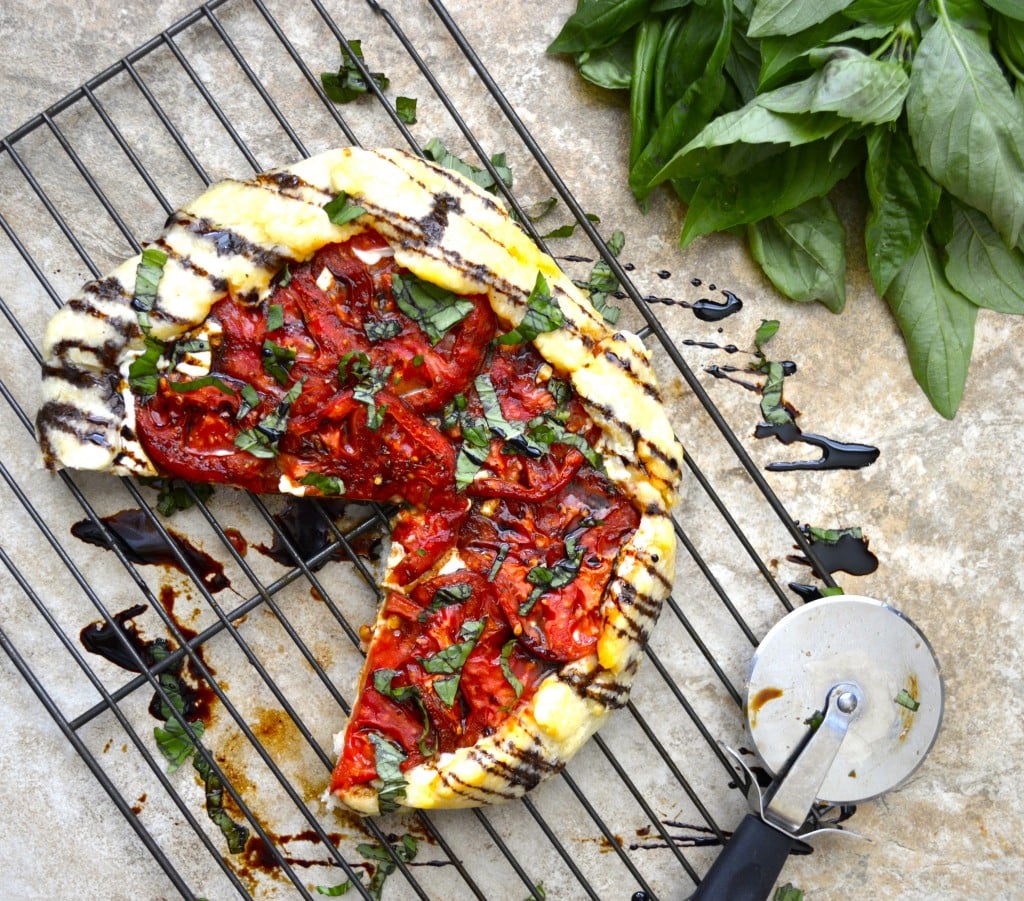 Don't you let that fancy name scare you away! You won't believe how simple this recipe is! This recipe caused me to frantically rearrange my whole blogging schedule for the week. It is so darn good, I had to tell you about it right away!
I bought some big beautiful tomatoes and a giant bunch of basil from the farmers market this weekend so for an easy, light lunch yesterday I decided to do something Caprese inspired. I had been kicking the idea of a galette around for a few weeks but hadn't got around to make it yet. I knew this would be the perfect opportunity.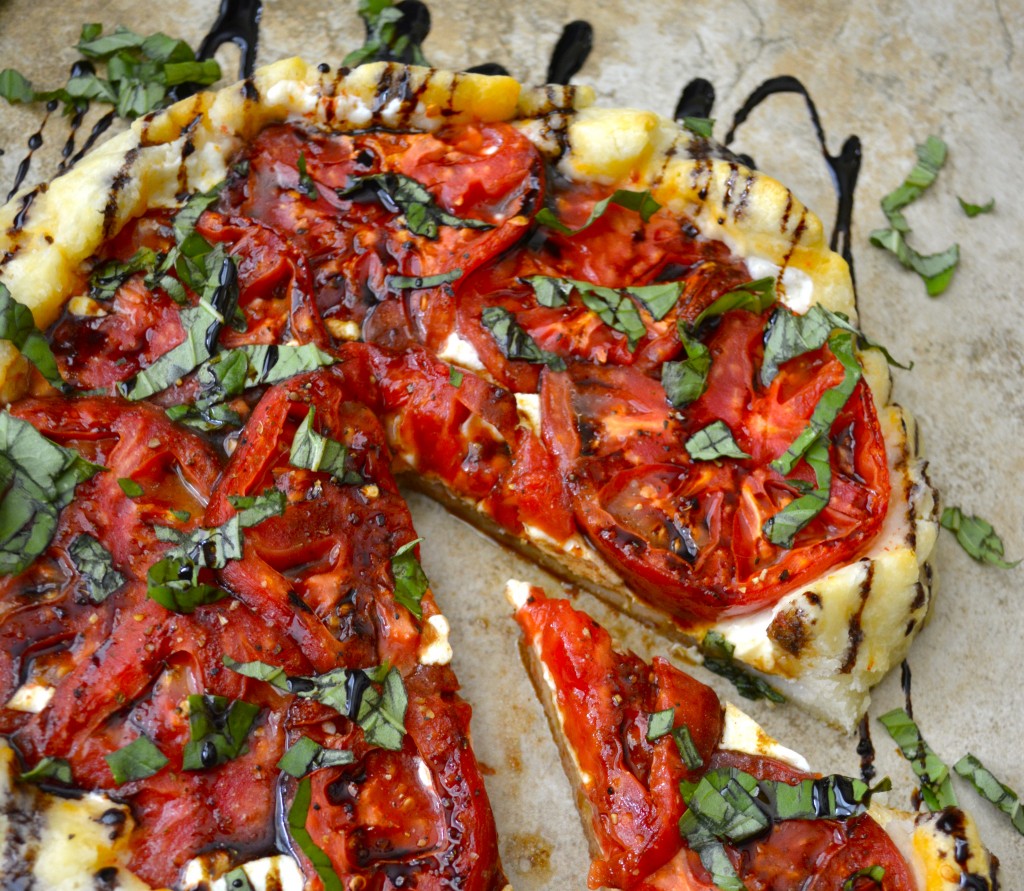 This is so easy to throw together. A simple pie crust is rolled out, topped with thick slices of fresh mozzarella and tomato. Fold your edges over and bake for 20 minutes. Top with an easy Balsamic Vinegar reduction and chopped basil. That is it!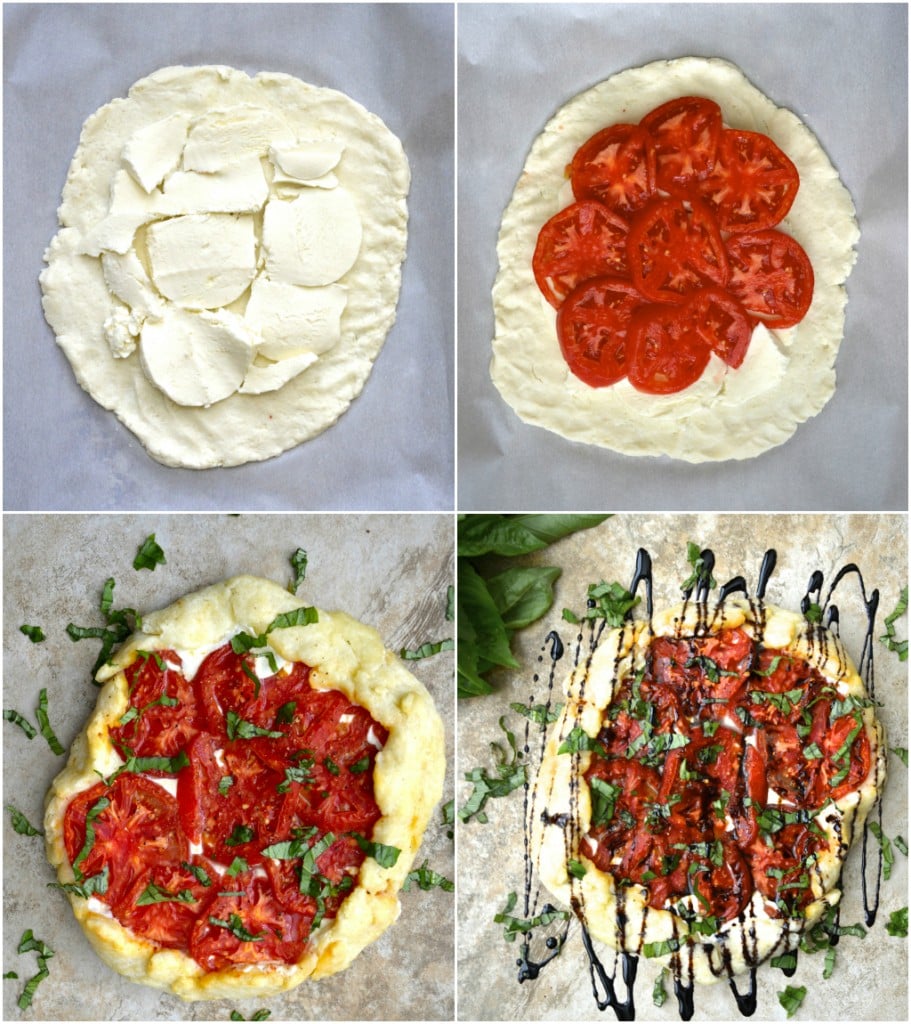 This is, hands down, my favorite way that I have had tomatoes all summer. I could seriously eat the whole thing. I do think the Balsamic Reduction adds a very nice touch, but I don't think it is totally necessary if you want to skip that step. Fresh tomatoes and mozzarella make an incredible combo on their own, so either way works great.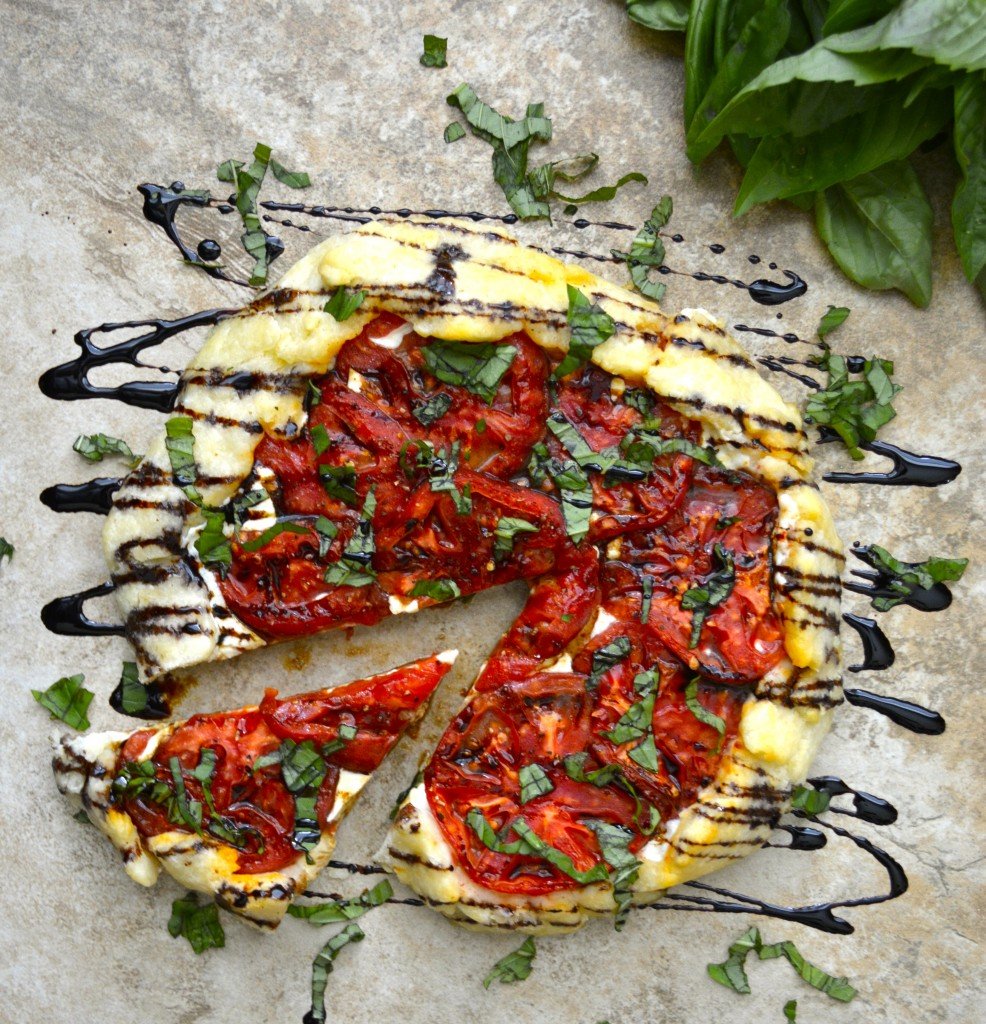 Just a couple tips: I made a homemade pie crust for this, but store bought pie crust or puff pastry would work beautifully if you don't have to worry about making it gluten free.
There will likely be some moisture when you remove this from the oven. That is okay, just carefully drain it off. If you use low moisture mozzarella that will help with this.