Okay, so I try really hard to eat a healthy, well balanced diet.
Most mornings I have a smoothie for breakfast, for lunch I usually have a salad, and I try to keep our dinners in check but sometimes…sometimes I want something greasy, breaded, and fried.
I know it is gross, but admit it, sometimes that is what you want too!
I came home from work this week with a i-need-something-crunchy-salty-breaded-bad-for-me hankering that I couldn't ignore.
Jalapeno chips didn't do it, crackers were a no go, but I did have a package of baby bellas in the fridge so I decided they would have to do. Fried mushrooms it is!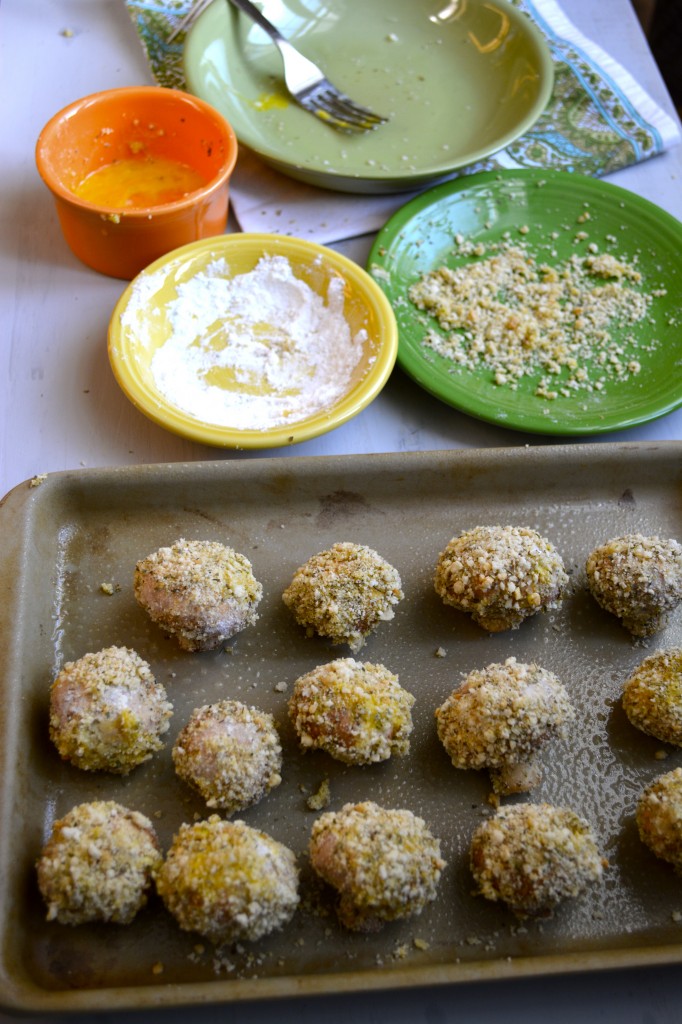 However, that isn't what happened. My conscious got the best of me so I decided to bake them. I had absolutely zero expectations of this being good, but it was a pleasant surprise!
I double breaded them for good measure. First, I dunked them in a beaten egg then a good coating of flour, egg again, and then rolled them in gluten free bread crumbs. I worked in some Italian seasoning and garlic salt into the breading so they were full of flavor and have a great crunch. I served these with warm marinara sauce.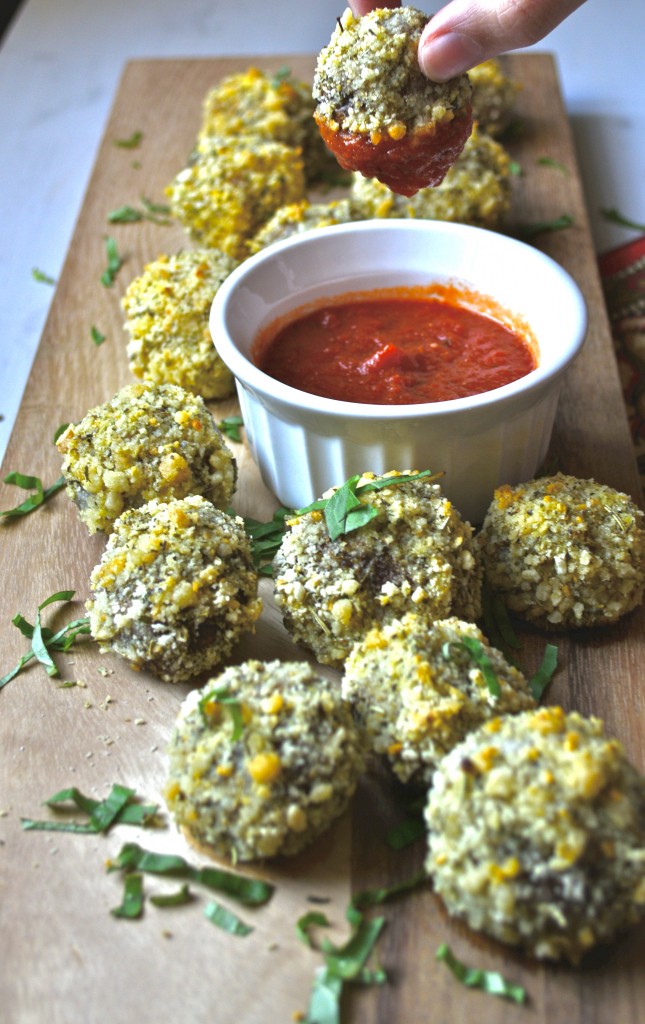 These hit the spot. They're crunchy, a little salty, and a bit indulgent while still being healthy. I highly recommend giving these a try the next time your looking for a quick, easy appetizer!

As always, I made this dish using gluten free ingredients. I use Glutino Gluten Free Pantry All Purpose flour or Gluten Free Bisquick in place of flour.