These Sweet Potato and White Cheddar Corn Muffins are extra the perfect combo of sweet and savory! This easy cornbread recipe is perfect for pairing with soups!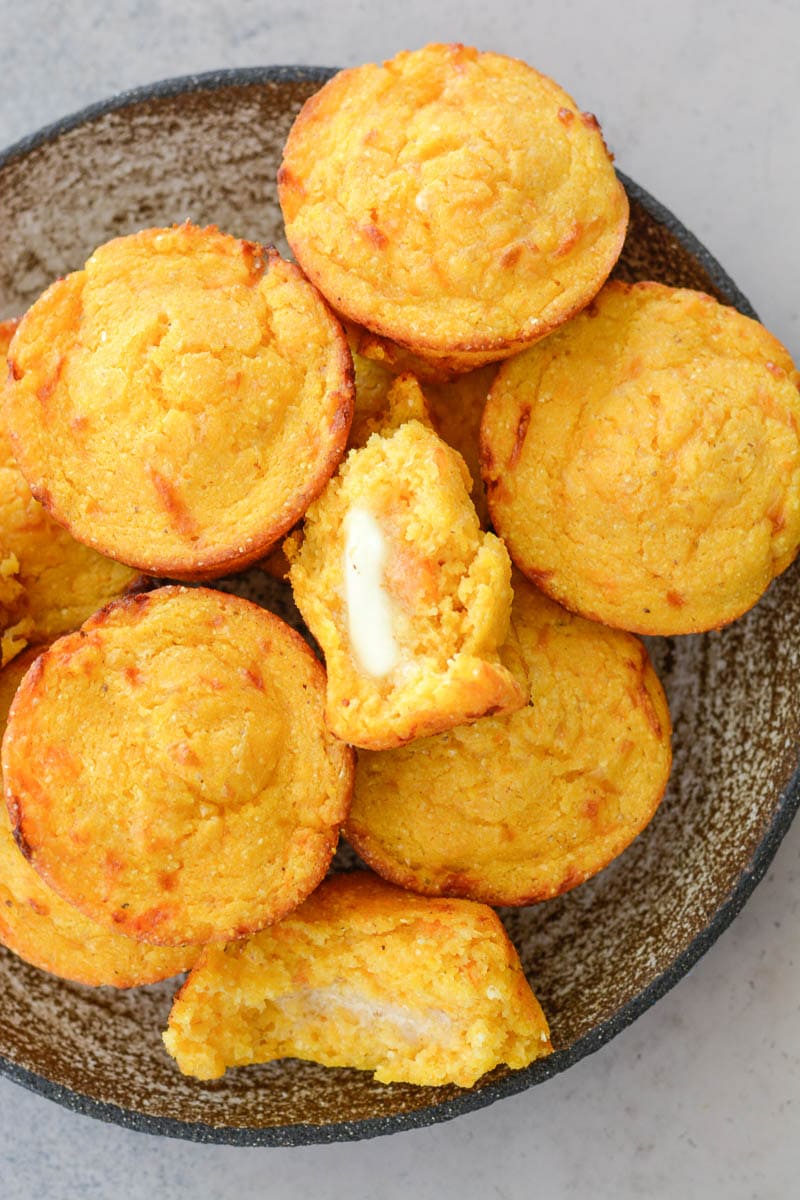 Growing up cornbread was a staple in our house. It is one of my Mom's favorite foods and she takes her cornbread and her cast iron very seriously. Since my husband has Celiac and we follow a gluten free diet cornbread became a natural addition to many of our meals.
Over time I started experimenting with new flavors and additions and that is how these Sweet Potato and White Cheddar Corn Muffins came to be. The addition of sweet potato adds an expected flavor and creates a soft cornbread that is a little lighter than traditional cornbread. It is a flavor combo that is irresistible!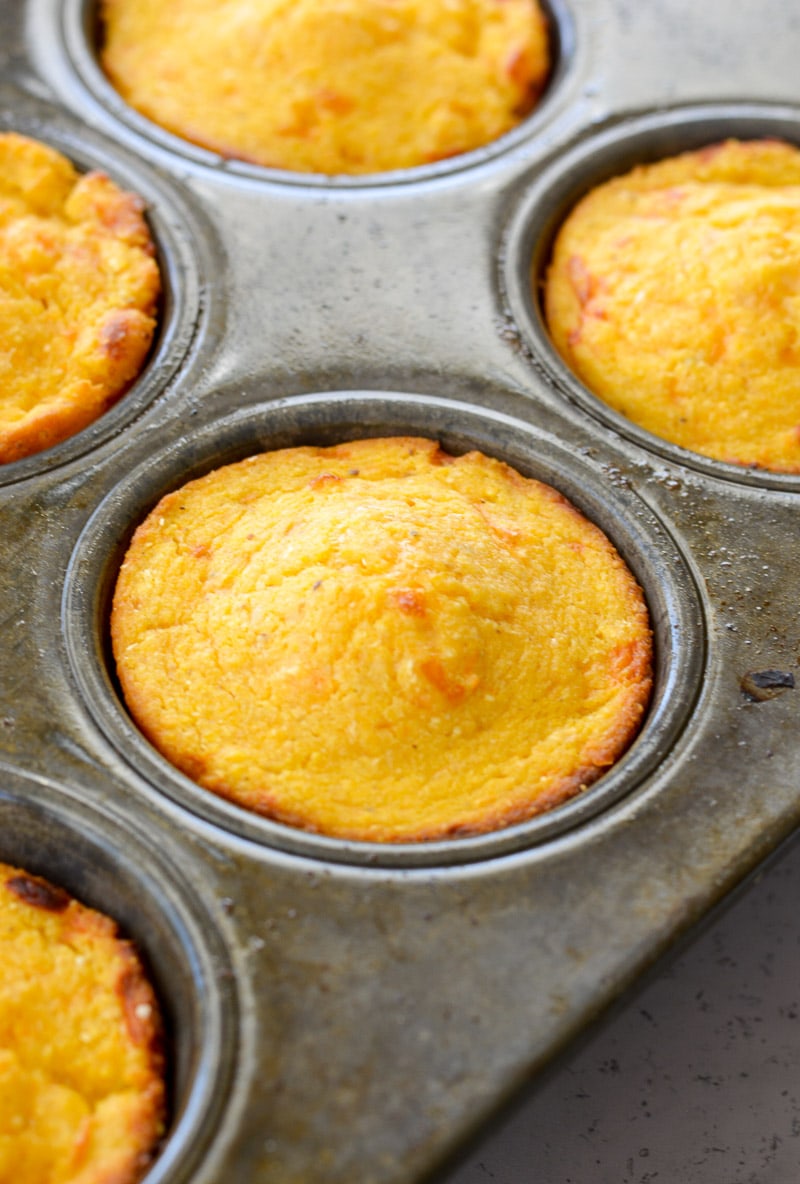 What ingredients do you need to make Sweet Potato Corn Muffins?
1 1/2 cup yellow corn meal (not self rising cornmeal)
2 teaspoons baking powder
1/2 teaspoons salt
1/2 cup mashed, cooked sweet potato
3/4 cup shredded sharp white cheddar cheese
1 egg, beaten
1 cup buttermilk
3 tablespoons butter, softened
How do you make Sweet Potato Corn Muffins?
Preheat oven to 400 degrees
Combine the corn meal, baking powder, and salt in a medium size mixing bowl.
Add mashed sweet potato, cheese, egg, buttermilk and softened butter until mixed well.
Scoop muffin batter out into a standard 12 count muffin tin.
Bake for 18-20 minutes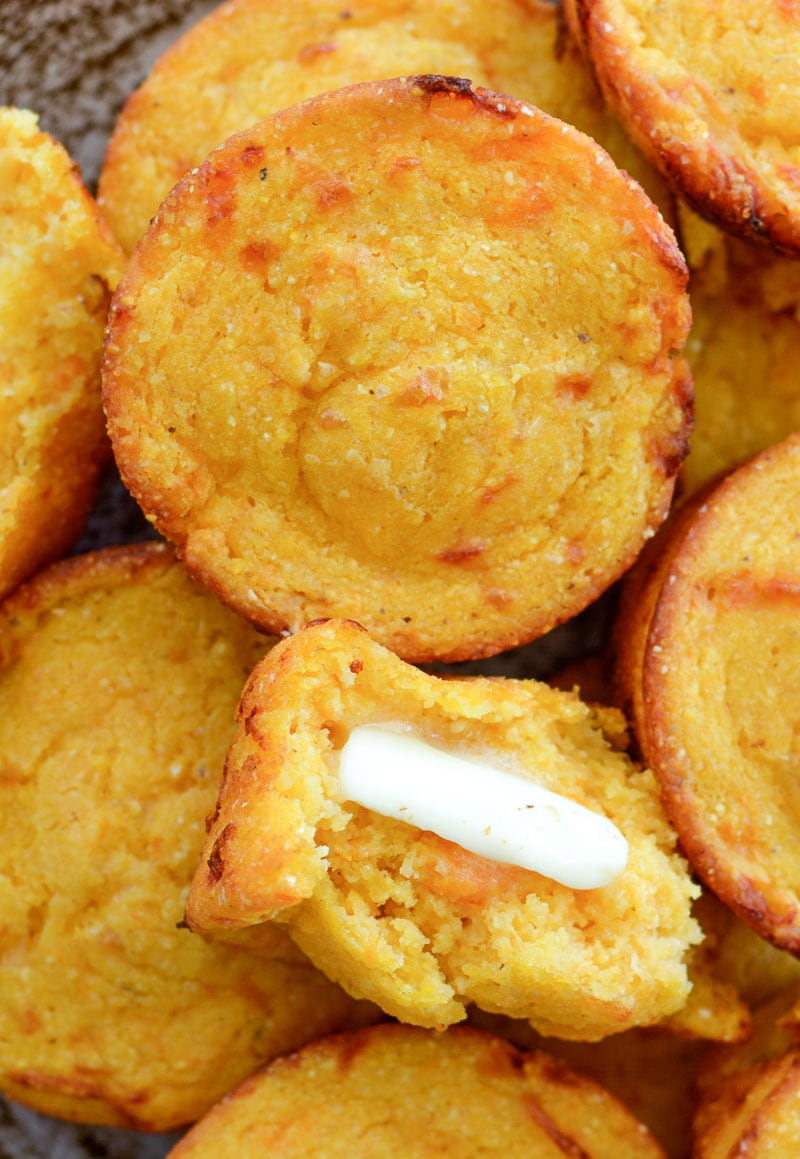 Is there a difference between cornmeal and self-rising corn meal mix?
Yes. The difference between corn meal and self-rising corn meal mix is significant. Corn meal is simply ground corn, you can find this at any grocery store but my favorite is this Arrow Head Mills brand.
Self-rising Cornmeal Mix is different because it contains corn meal, flour, baking powder and salt. This recipe uses the first option, plain corn meal. That keeps this recipe gluten free and it is why the recipe calls for baking powder and salt.
What should I serve with corn muffins?
Corn Muffins are such a tasty side for any meal! However, I really love to serve these with my favorite soup recipes. This Instant Pot Collard Green and Black Eyed Pea Soup is one of my all time favorites and it goes so well with these cheesy corn muffins.
Another favorite is this Cabbage Soup, it is our traditional New Year's day meal but it is great for any time! It is packed with beef and tons of hearty vegetables. Some of my other favorites include: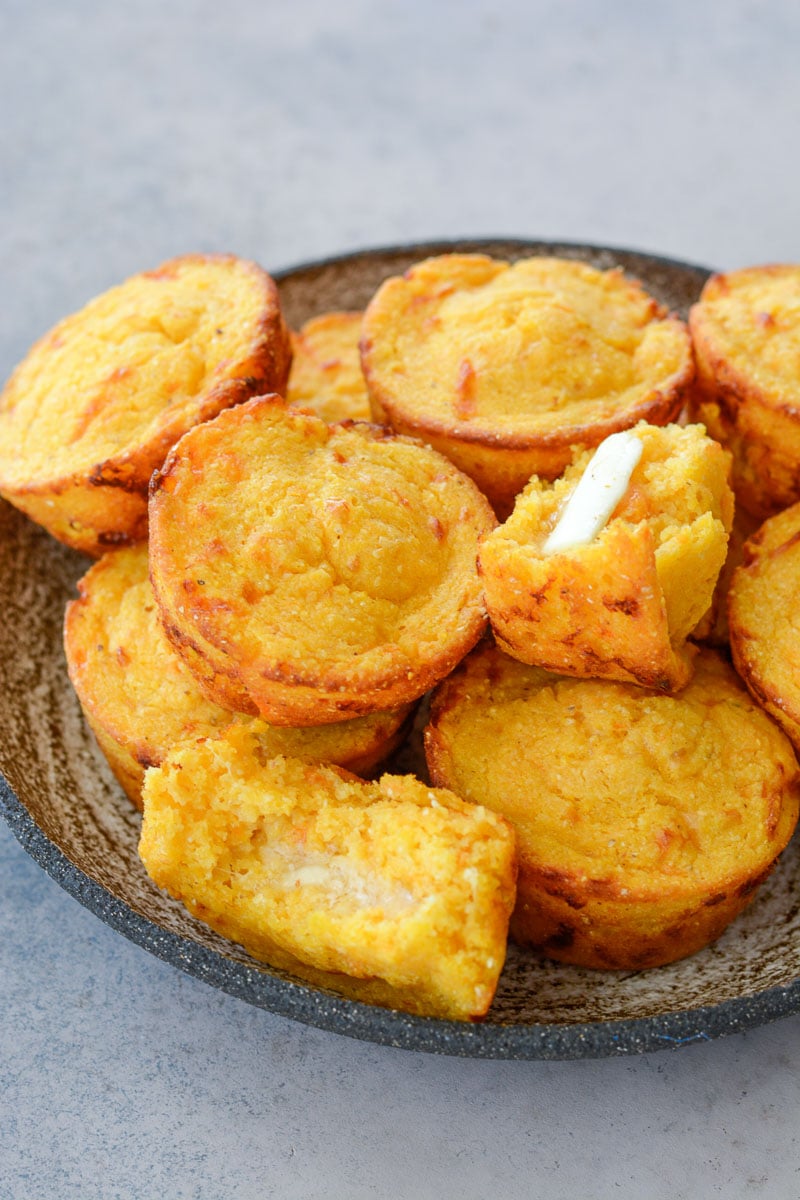 What are some easy gluten free side dishes?
These Sweet Potato Corn Muffins are an easy gluten free side, but I have tons of other options for you! Actually, every single recipe on this site is gluten free! Some of my favorite gluten free side dishes are: