I love happy accidents.
That is exactly how this little dish came to be. I am trying this new thing where I only go grocery shopping every two weeks. We live right next to a grocery store and we were stopping by every other day. We would go for one or two things and leave with ten. I just felt like we were being so wasteful. Thus, the new shopping routine.
However, I haven't quite gotten my planning down for two whole weeks yet so I ended up needing to make a meal with just bits and ends of random things. We had ham that needed to be eaten, one bunch of broccoli, and some red potatoes that were wasting away on the counter top. What do you do when you have random things in your kitchen. Make a casserole!
I started by thinly slicing the potatoes and half an onion and layering it in a casserole dish. I chopped some deli meat and the broccoli into bite sized pieces and threw that in the mix. Then I repeated the whole process, leaving you with two hearty layers of good stuff!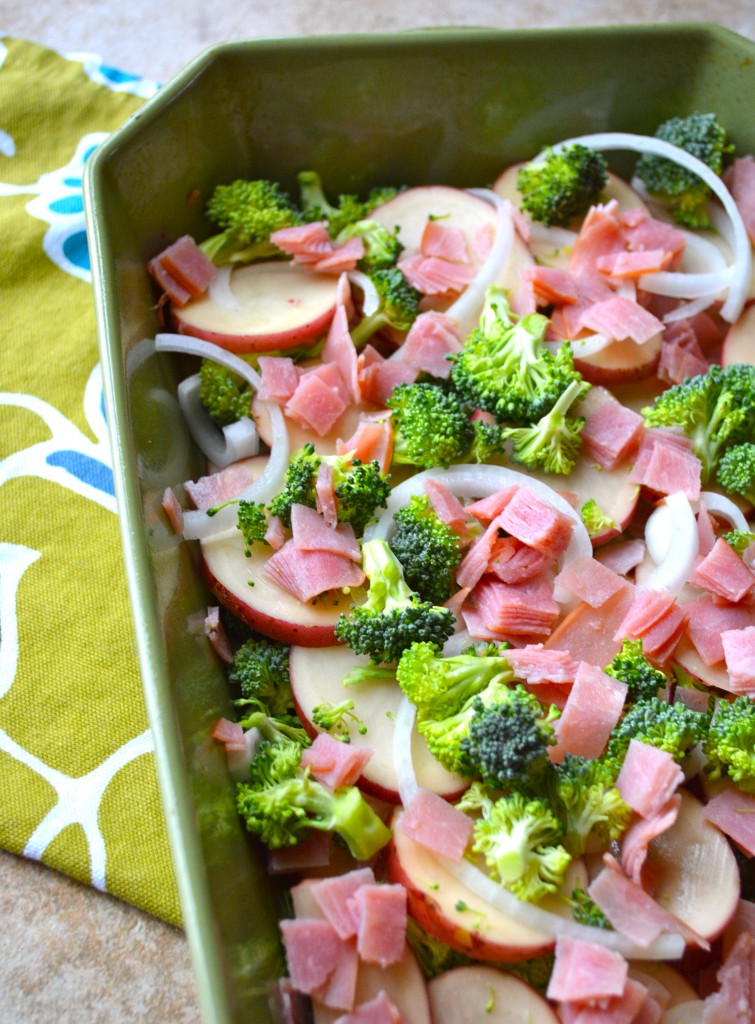 Then I whipped up a quick creamy parmesan sauce and drizzled it over the two layers. The sauce is really nice, it has a nice heaping tablespoon of Dijon mustard that adds a nice tangy kick to an otherwise mellow sauce. I love that it doesn't overpower the rest of the ingredients.
After the sauce, I just topped with the rest of the ham and broccoli. It isn't pictured here, but I ended up adding a teensy bit of shredded cheddar to the top. Then just pop it in the oven and bake for about 45 minutes.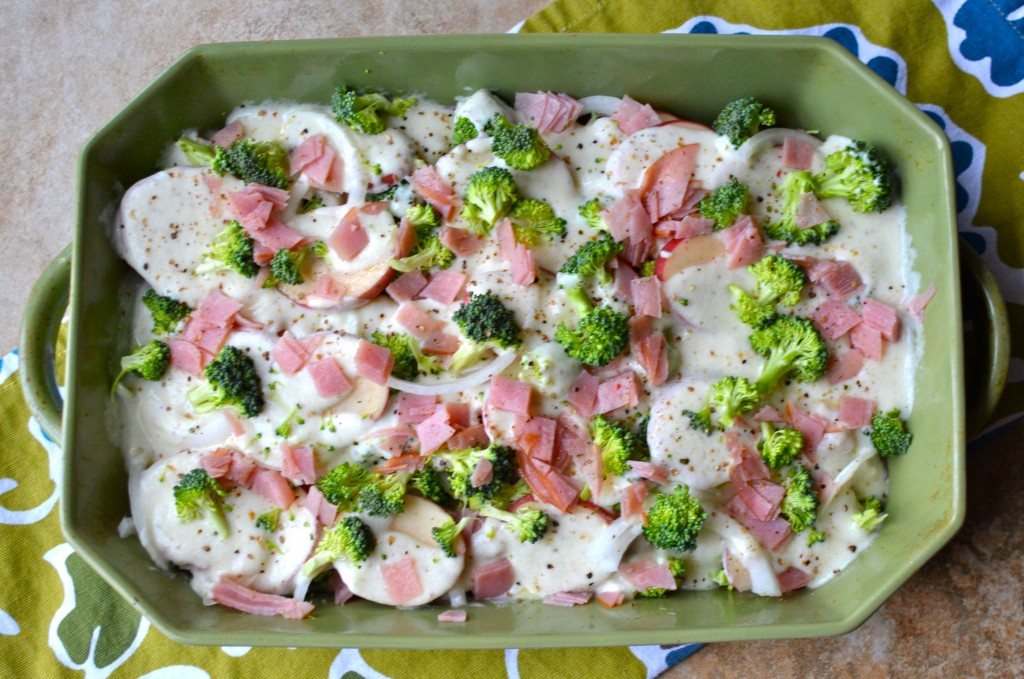 This was really good! We liked it a lot, and it is totally out of the realm of normal meals we have. I loved that it was so simple and covered a good variety of food groups without much work. And it is a huge plus that it has ingredients I almost always have on hand. This is a good one to keep in mind for last minute dinner ideas!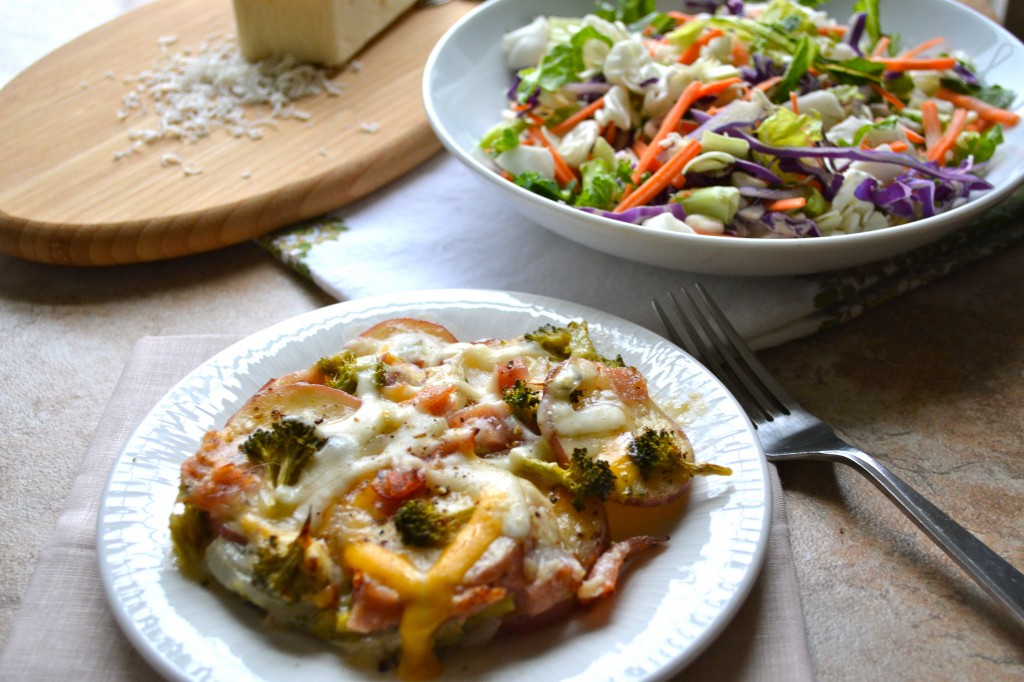 As always, I made this dish using gluten free ingredients. I use Glutino Gluten Free Pantry All Purpose flour or Gluten Free Bisquick in place of flour.