Thinly sliced Brussels Sprouts are paired with fried rice for the perfect healthy dinner! Super simple and ready in just 15 minutes!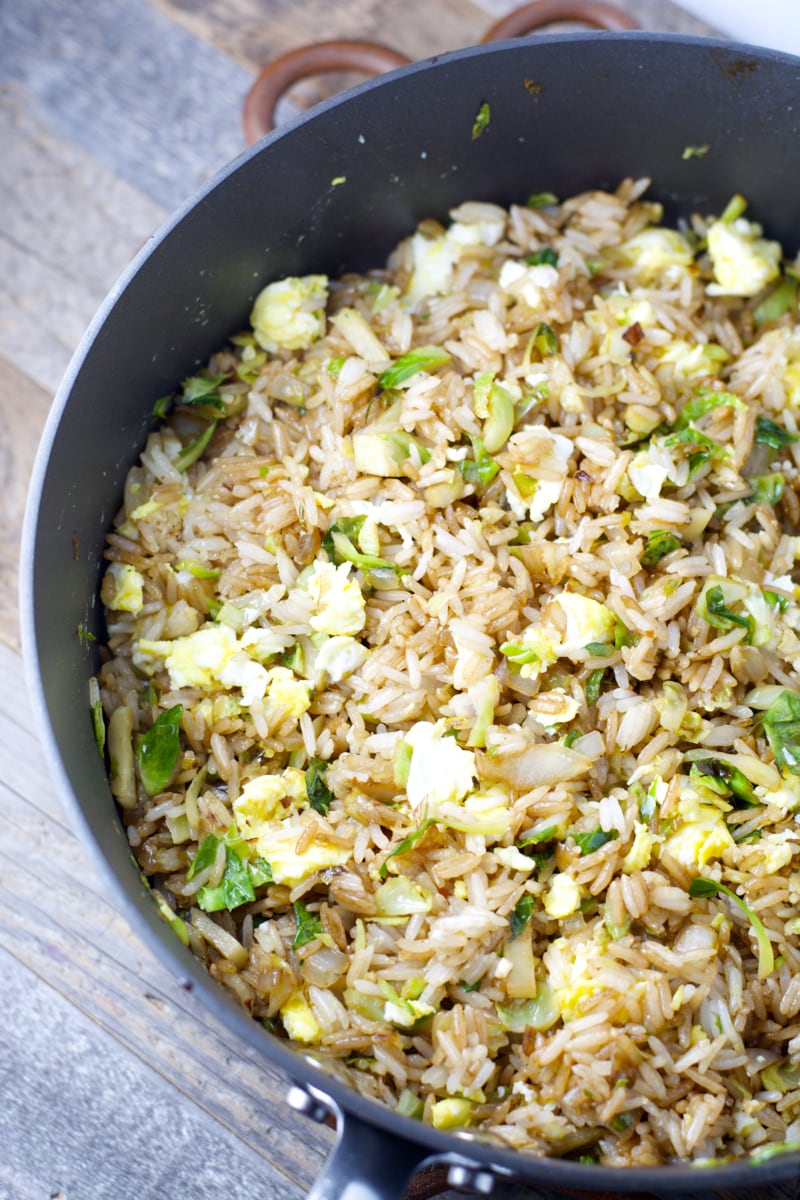 Help!
I can't stop eating Brussels Sprouts!
One night last week I was on my own for dinner so I grabbed a handful of Brussels Sprouts and tossed them in the oven and when they came out all perfect and crispy I stood over the oven and ate them with a fork. No plate needed. Nothing else, just crispy sprouts.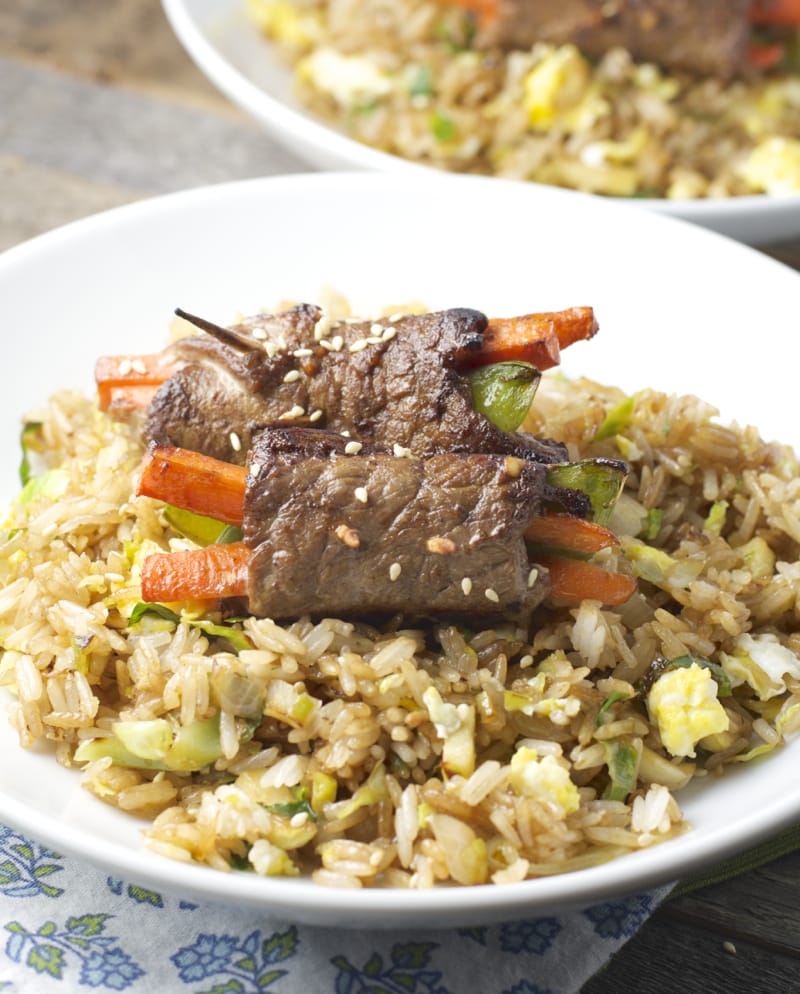 I am 100% positive Mr. Maebell will be totally fine if he never ever sees a sprout again for as long as he lives. #foodbloggerhusbandproblems
So in an effort to get my weekly daily sprout fix without annoying my husband I hid them in a giant pan of fried rice. Guess what, he hardly noticed!
I have a deep love for Asian food. Actually, I am pretty sure the type of Asian food I like is super Americanized Asian food, but that is okay, right?
Some of our absolute favorite dinners are Steak Lo Mein or Kung Pao Chicken, but on nights when I am short on time I can usually make a big pan of fried rice using whatever odds and ends I have on hand and we are both pretty darn happy.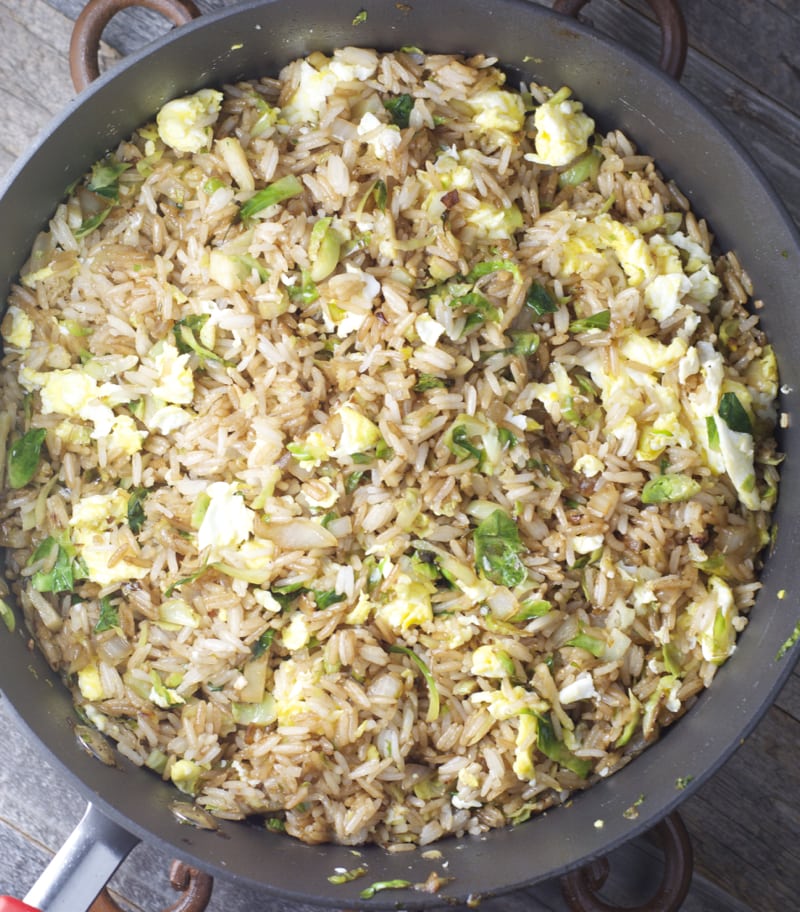 They key to making this fried rice super delicious is to shred your sprouts really thinly so they crisp up when you cook them. I have read that you can use your food processor to do this, but my food processor is teeny tiny, so I have never tried that way. I just use a sharp knife, and cut the sprouts into nice thin strips.
On this particular night I made Asian Steak Rolls (yum!) which are super easy to go along with this rice, but if you have some shrimp or chicken you could totally just toss it in with this rice and make it a nice big one pan meal.