This loaded granola is packed with rich dark chocolate, tart cranberries, cinnamon, coconut, nuts, and seeds! It is the perfect grab and go snack for any occasion!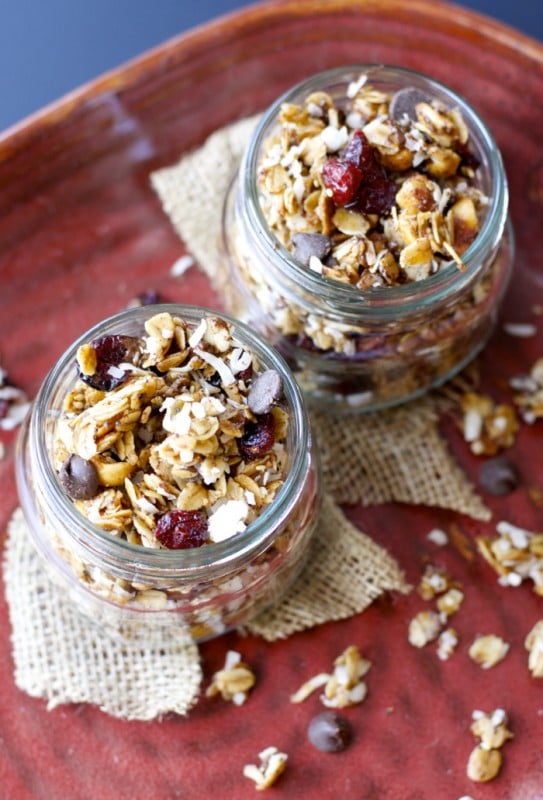 When I get ready to go on a trip I go into purging mode. I clean the house, throw out all kinds of things, scrub the floors and the countertops, I clean out the fridge and the cabinets like a mad woman. I don't know why, I guess I just like the idea of coming back from a trip to a clean slate.
That is exactly what I did before we left for Utah. I took our dogs to my parents a few days before we left which left uninterrupted time to get everything in order. One of the things I did was make food for our trip. Just a couple snacks to keep handy in case we got stranded at the airport (like I expected) or if we couldn't track down any gluten free food.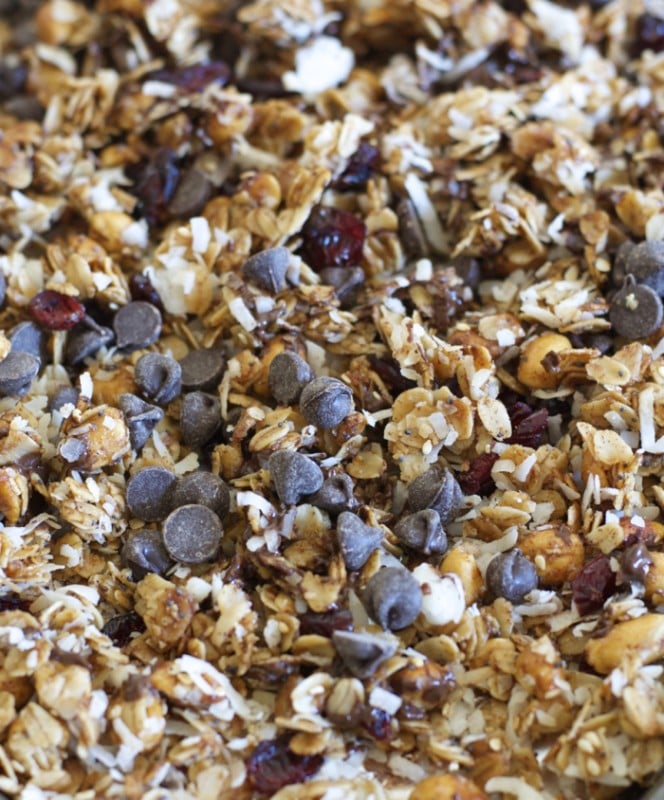 Our favorite snack ended up being this Dark Chocolate Cranberry Granola. It is amazing! It features cinnamon granola with dark chocolate chips, coconut, dried cranberries, honey roasted peanuts, poppy seeds and sesame seeds! Basically, every single thing left in my cabinets!
I loved how all of the flavors played so well together, and it had so many elements in it it was far more filling than regular granola.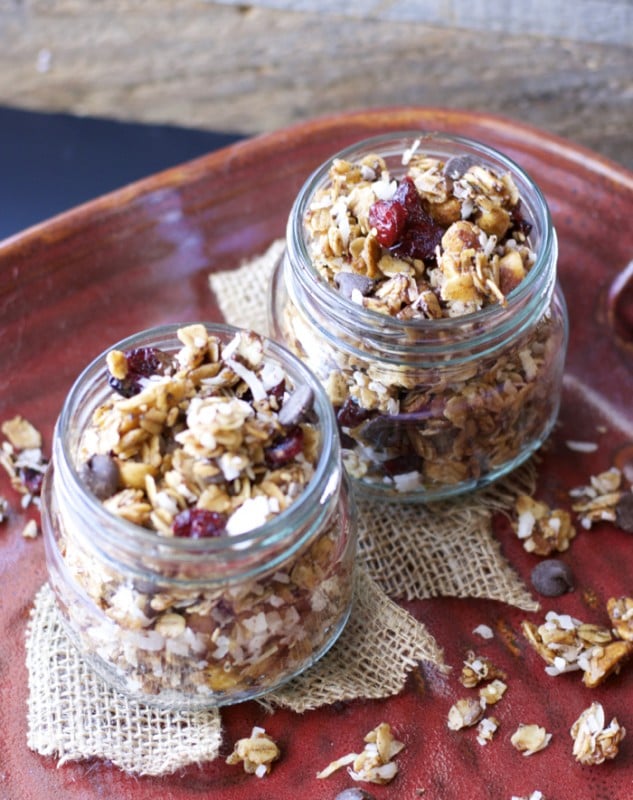 Here are some of my favorite quick and easy snack recipes!
Chocolate Chip Peanut Butter Bites