Week 16 of my Easy Keto Meal Plan includes 5 EASY keto meals plus a low-carb dessert you can meal prep! This guide is complete with net carb counts and a printable shopping list.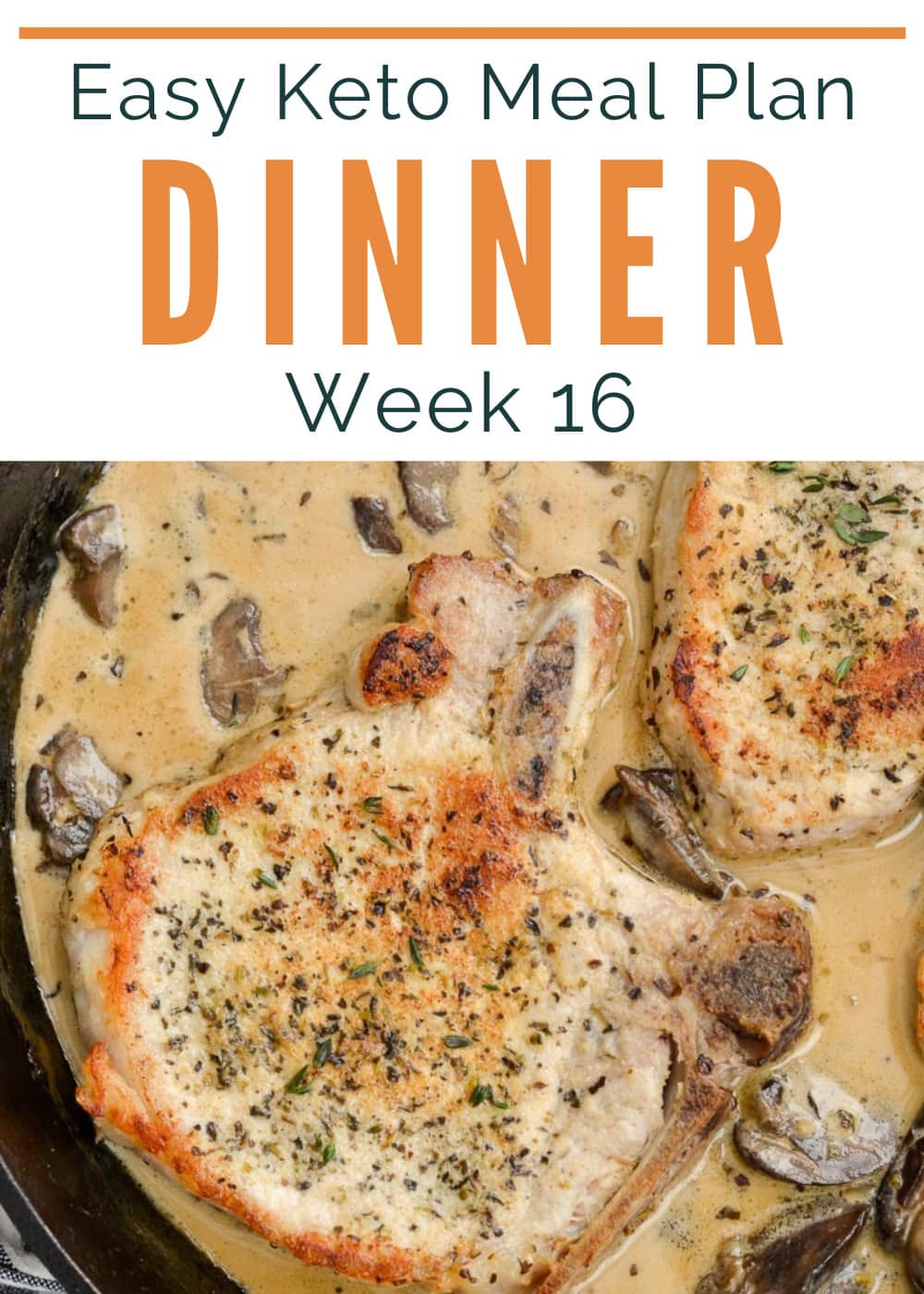 This week we have Pork Chops with Cream Sauce, Chicken Tenders with Parmesan Cauliflower, Cilantro Lime Shrimp & Cauliflower Rice, Cacio e Pepe Zoodles with Italian Meatballs, and Cheesy Buffalo Chicken Puffs for our easy, keto-friendly dinners.
While delicious dinners are great, I know that's not all you need! I'm also including the most popular keto dessert I've made: Keto Chocolate Chip Cookies!
If you're interested in voting for one of next week's dishes, check out our IG stories or Facebook on Mondays!
I want to take the stress out of keto meal planning, so I'm sticking with simple, tasty recipes that don't require ingredients that are difficult to find. Most of these recipes are one pan meals that can be made in 30 minutes or less!
This plan is made for people who love good food but can't devote a ton of time and energy into making difficult keto meals!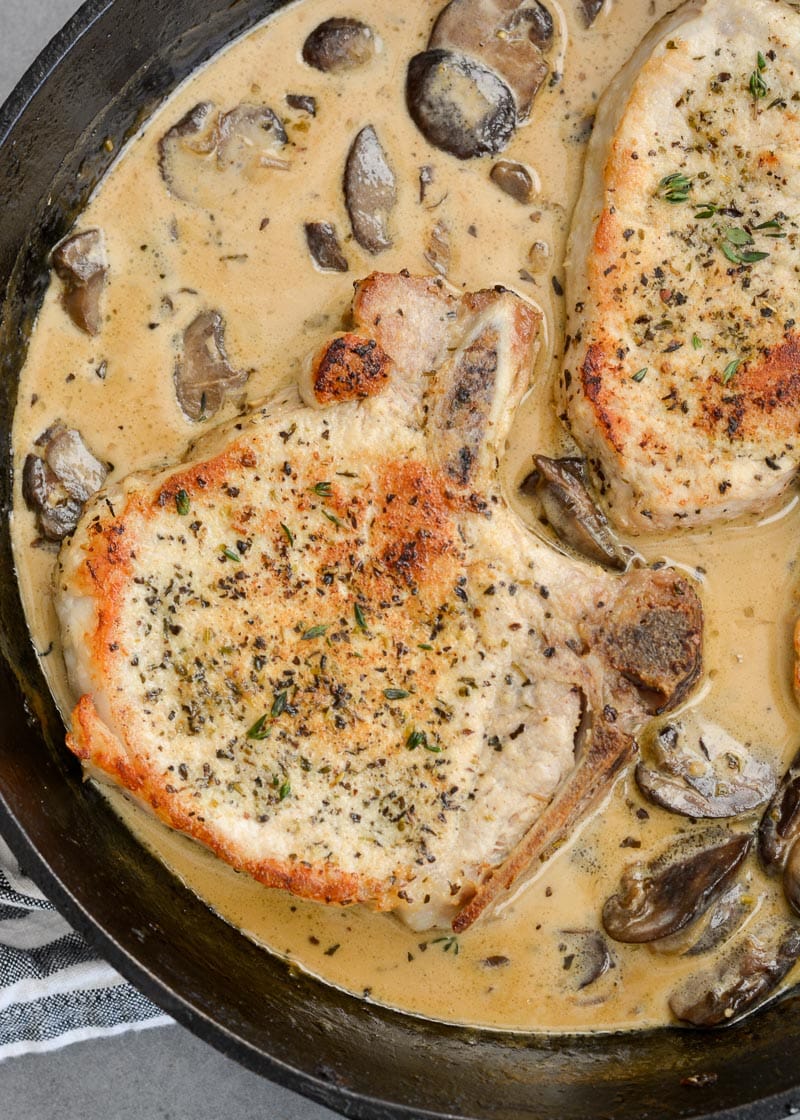 This one-pan dish is ready in just 30 minutes and has only 4 net carbs per serving! One Pan Pork Chops with a Mushroom Cream Sauce serves 4 and is SO comforting. P.S. If you have any leftover sauce, save it as a dip for Tuesday's dinner!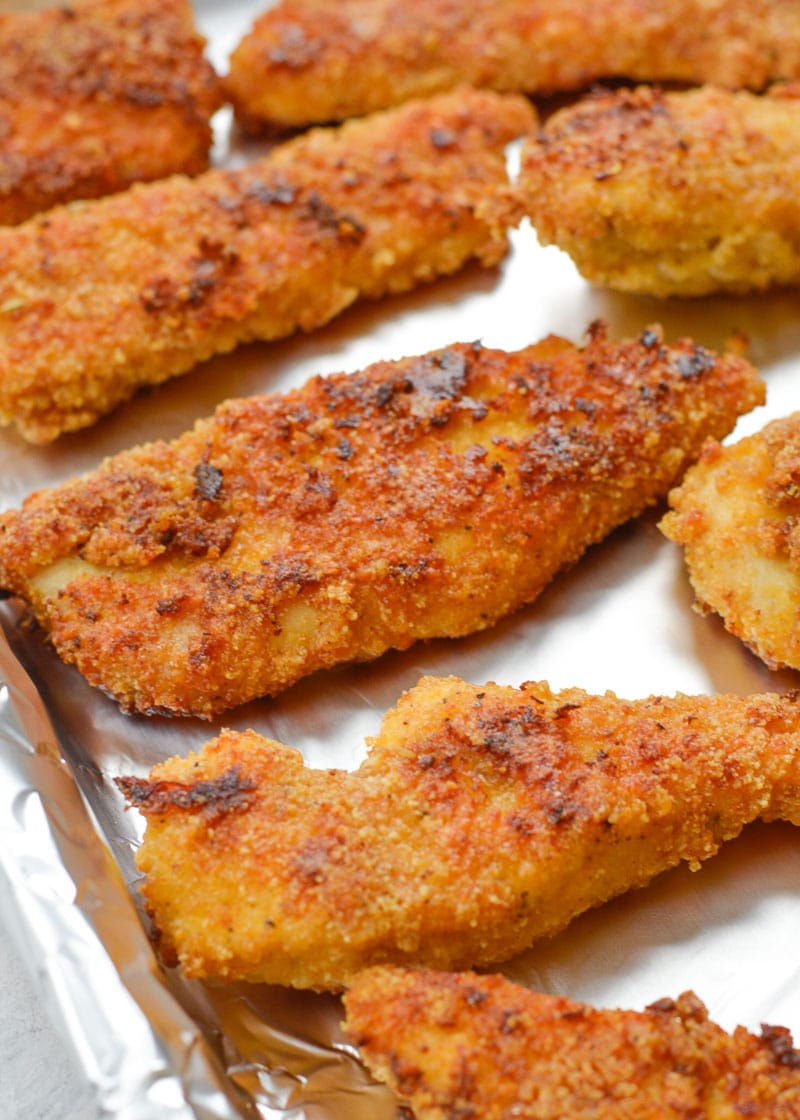 These Keto Chicken Tenders taste just like the classic! A panko breadcrumb made from pork rinds is the trick to low-carb, crispy tenders that come to only 1.1 net carbs per TWO tenders! This recipe makes 6 servings and can be prepared in the oven or Air Fryer!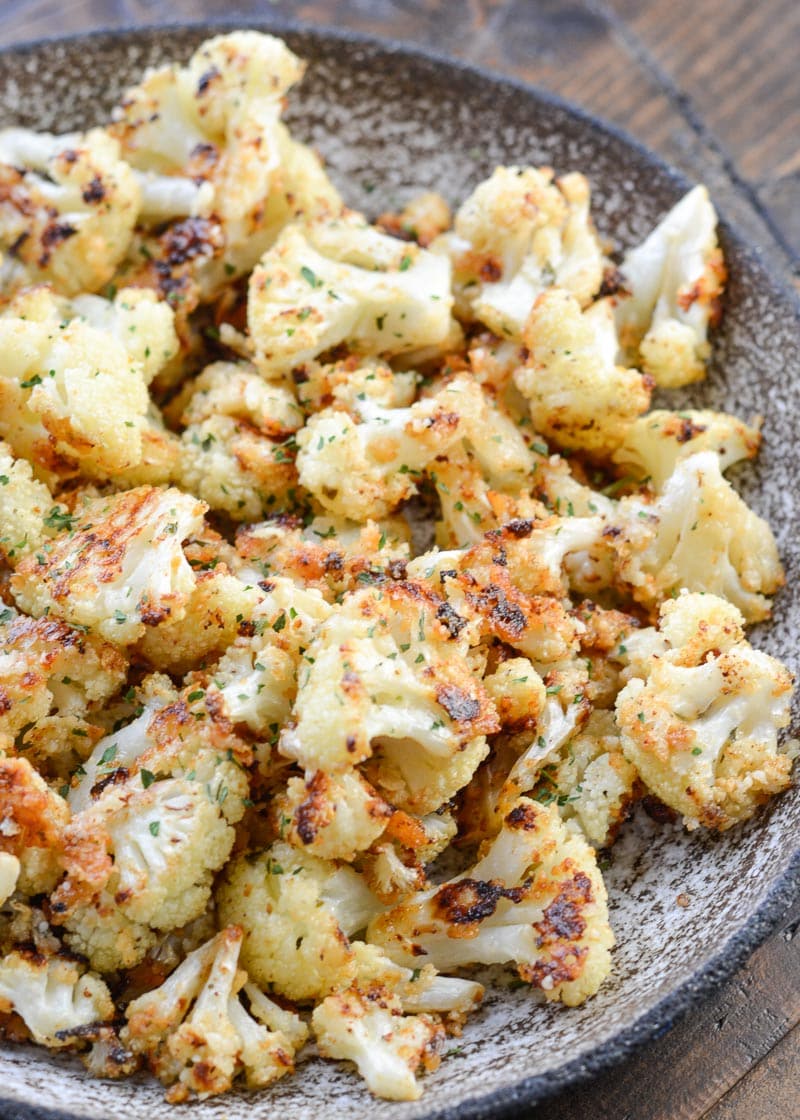 Parmesan Roasted Cauliflower is SO easy and even more delicious! Only 3.5 net carbs per serving (about 3/4 cup), any leftovers you might have make a super flavorful boost in low-carb wraps or salads!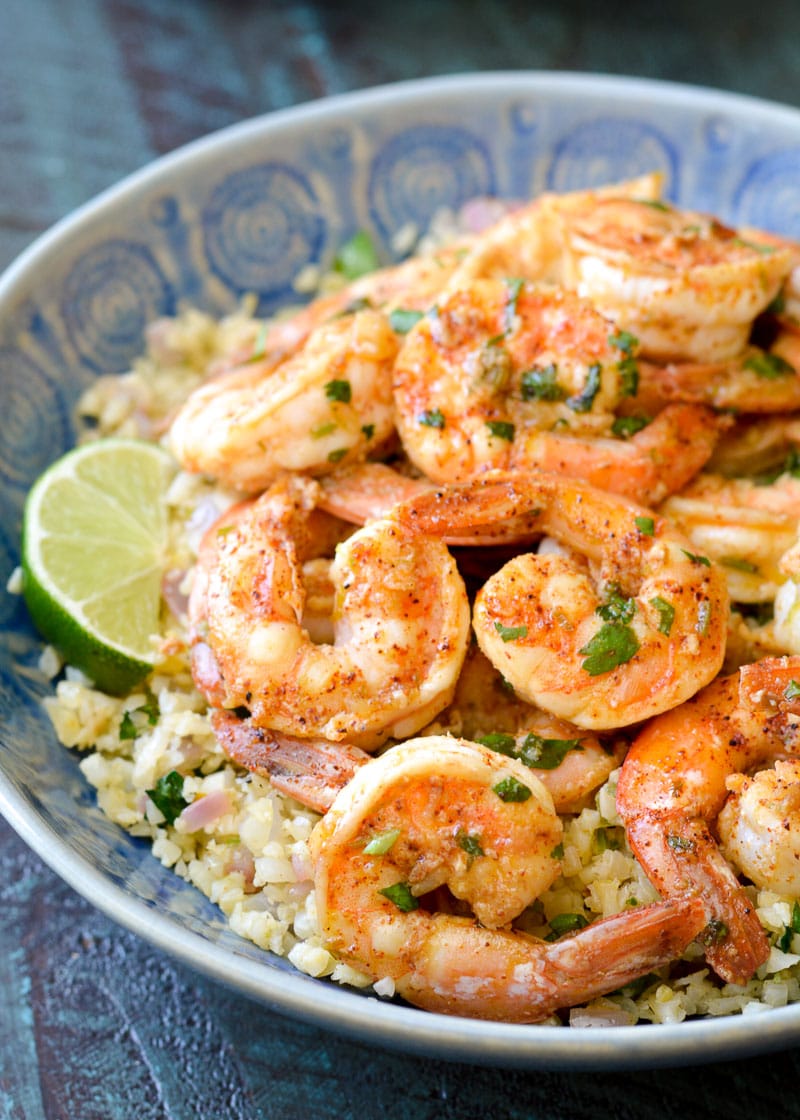 This AMAZING Cilantro Lime Shrimp with Cauliflower Rice is bursting with flavor and ready in 25 minutes! It makes 4 servings, and each serving includes 3/4 cup cauliflower rice and 1/4 pound of shrimp (for only 6 net carbs)!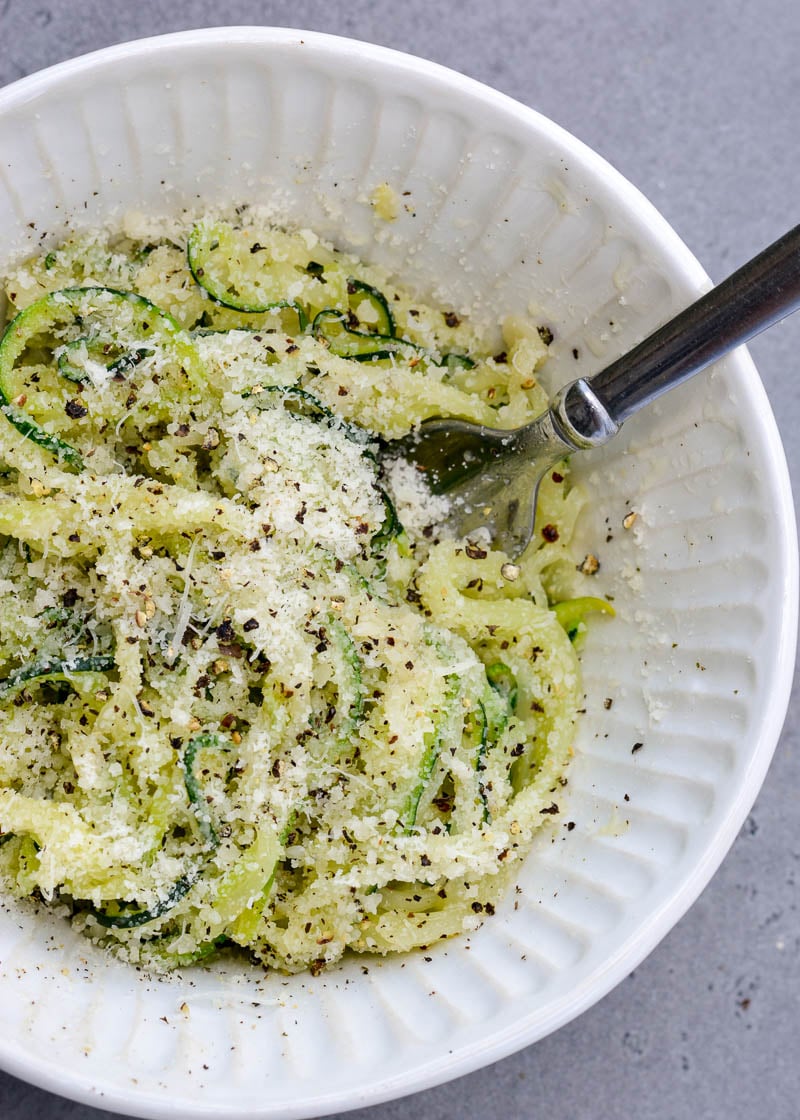 This is such a decadent meal! It starts with Cacio e Pepe Zoodles, a fancy parmesan-and-pepper low-carb pasta substitute. This keto pasta recipe makes two servings, only 2 net carbs each! They pair perfectly with…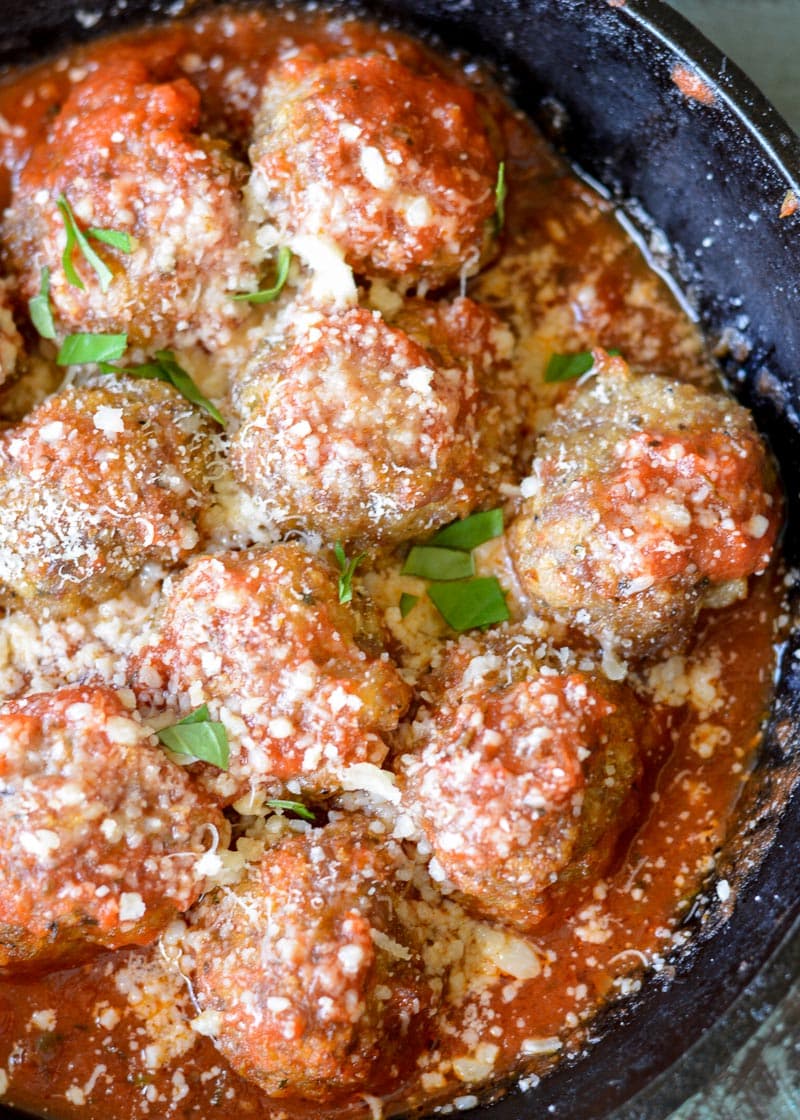 These Italian Meatballs are amazing with zoodles–Leftovers can be used in sub sandwiches, on a low-carb pizza crust (maybe make some Meatball Pizza Bagels?!), or even on their own for lunch! Each serving is 6 meatballs, and they have 3.9 net carbs per serving.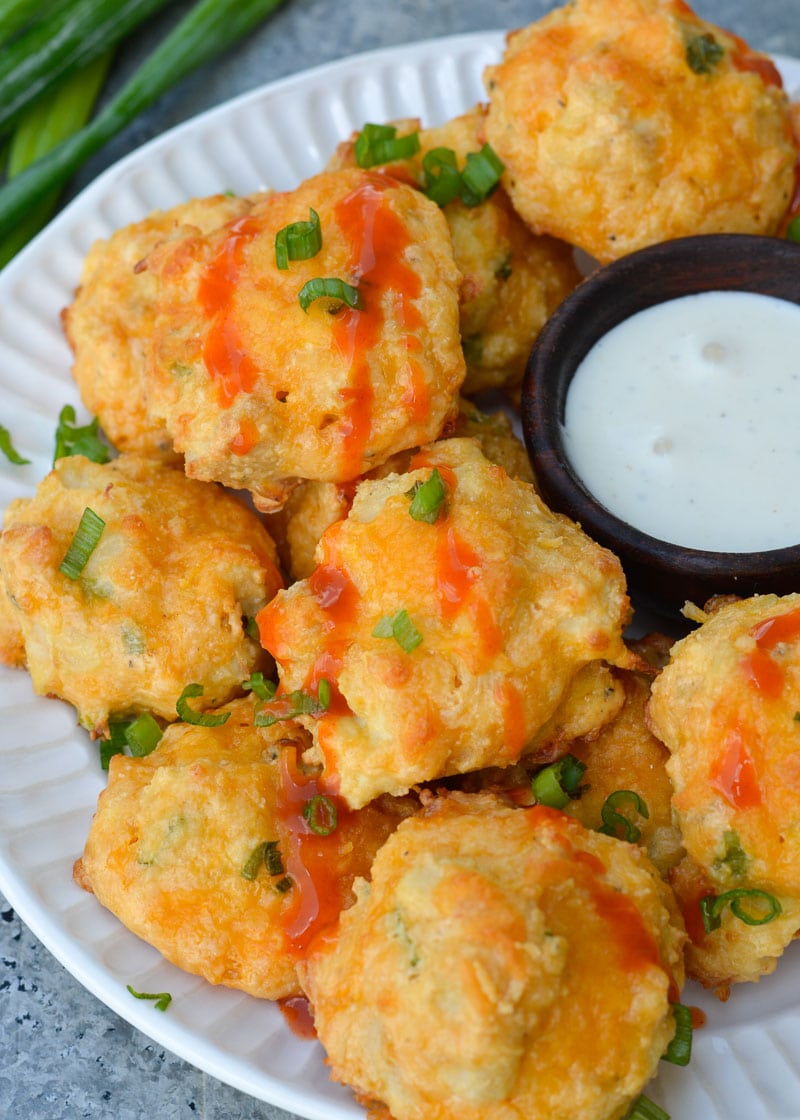 These delicious, easy Cheesy Buffalo Chicken Puffs were the winners this week! It's a brand new recipe, and I'm so excited for you to try it. This recipe makes 24 puffs, and each one is only 0.8 net carbs! Super easy to make ahead of time and refrigerate or freeze to enjoy later!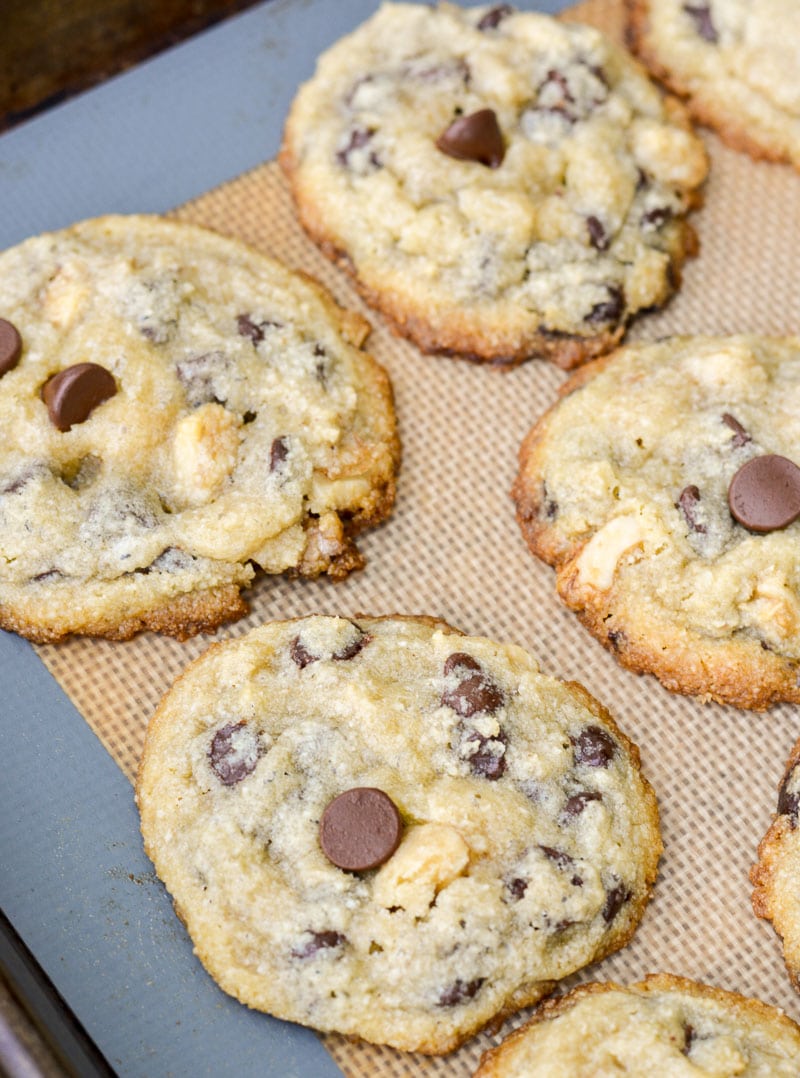 This Keto Chocolate Chip Cookie recipe makes 26 delicious cookies (only 1.1 net carbs each!) and is easy to meal prep. You can freeze the cookie dough for fresh, low-carb cookies or freeze baked cookies to thaw and eat when you are ready. *These do require chilling, so make sure to give yourself enough time!*
(P.S. If you love these cookies, keep an eye on the blog! I've got something reeeeally special coming for you soon!)
Printable Easy Keto Meal Plan + Shopping List: (Download Week 16 Here!)
If the download isn't working for you please check to make sure your ad blocker is turned OFF, it will prevent you from being able to download the grocery list.