THIS dinner!
This is a feel good dinner. A I-am-fancier-than-you-realized kind of dinner. A I-can't-wait-to-impress-my-dinner-guest kind of dinner.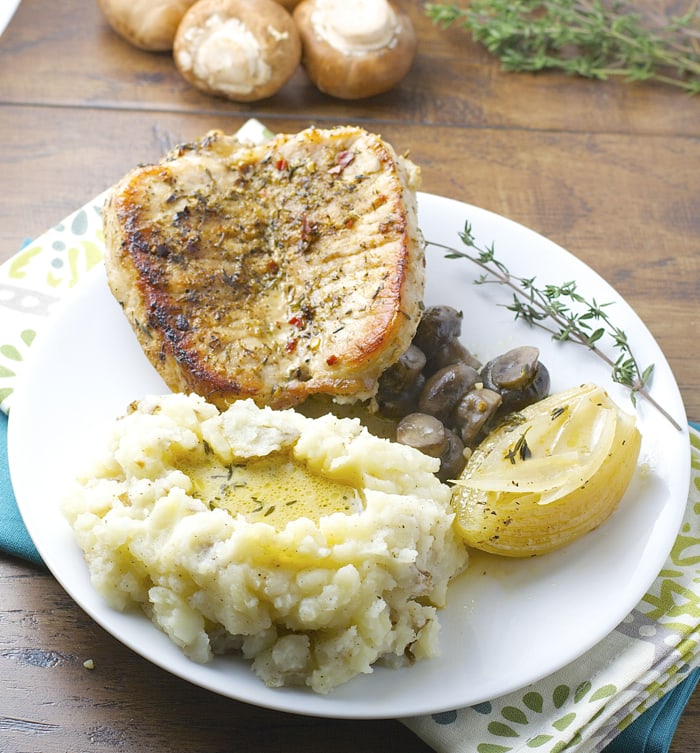 I am obsessed with two things, crock pot recipes and anything that can be made in one pan. This idea came to be months ago, but I couldn't decide how to get all of the elements I wanted in the dish and still keep it a one pan meal. Some versions were too bland, some had powerful flavors that overwhelmed each other, and some took way too long to prepare. Eventually, I got it right!
This dish has everything you want in a  classic comfort food dish. The pork chops are seasoned, then pan seared, then a few simple ingredients are simmered with fresh thyme to make an amazing white wine sauce. Then toss in some mushrooms and a quartered onion, cover and let that baby simmer away!
When you open it up this magical combination of flavors will blow you away. I served these with Mom's Mashed Potatoes (I think it is a requirement to serve mashed potatoes with any kind of gravy, or pan sauce, right?!) and they were totally perfect.
Here is how we do it!
First your going to season your chops. For this recipe I used thick butterflied pork chops, which are not my favorite, but I wanted to be able to give you cooking times for super thick chops so in case you used them, you wouldn't have underdone meat.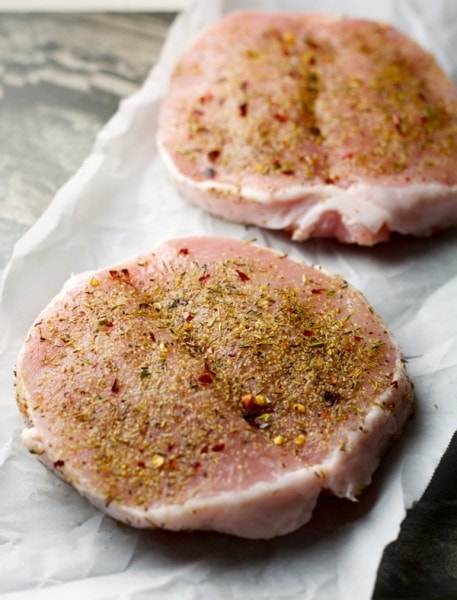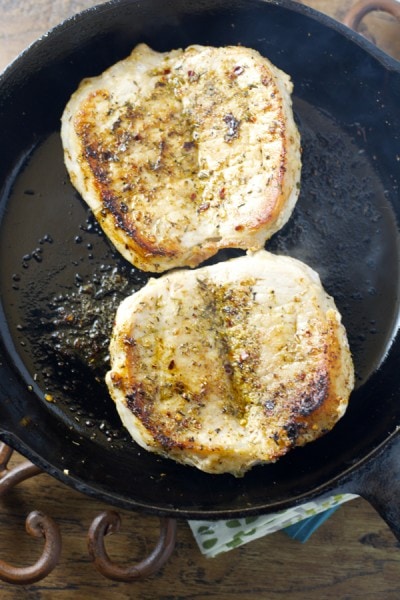 I used a mixture of McCormick Jerk seasoning and garlic powder, though you can use your favorite rub or spices if you prefer. Be sure you rub those spices in, you want them to stick well!
Now we toss them in the skillet! I heated my cast iron skillet to medium heat and added a bit of olive oil. I seared the chops 4 minutes on each side. They were lovely and colored and the spices stayed on nicely. Then I removed my chops from the skillet and set them on a wire rack so any extra oil will fall off.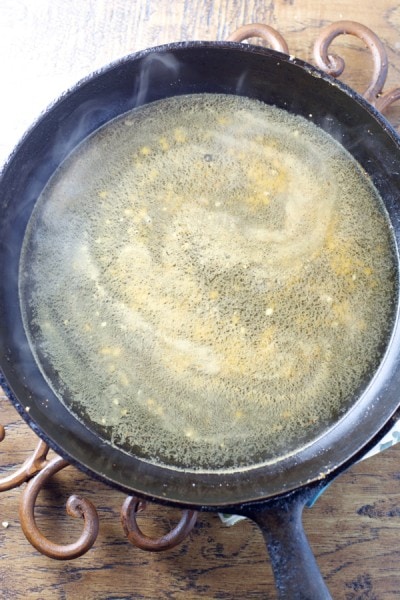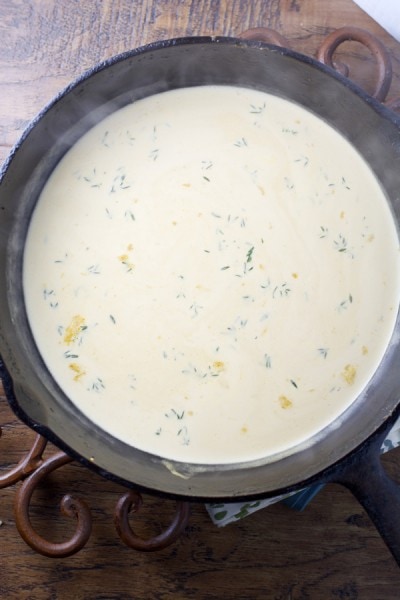 I poured some chicken broth, white wine, and garlic and let it simmer for just a few minutes until it reduces by about half. Then I added in cream, fresh thyme and a pinch of salt and pepper. I let this simmer all together for about 5 minutes.
Then I add the pork chops, a handful of mushrooms and a quartered onion back into the skillet, cover it and reduce the heat to low. The pork chops finish cooking in that creamy white wine sauce and the veggies soak up all of that delicious flavor!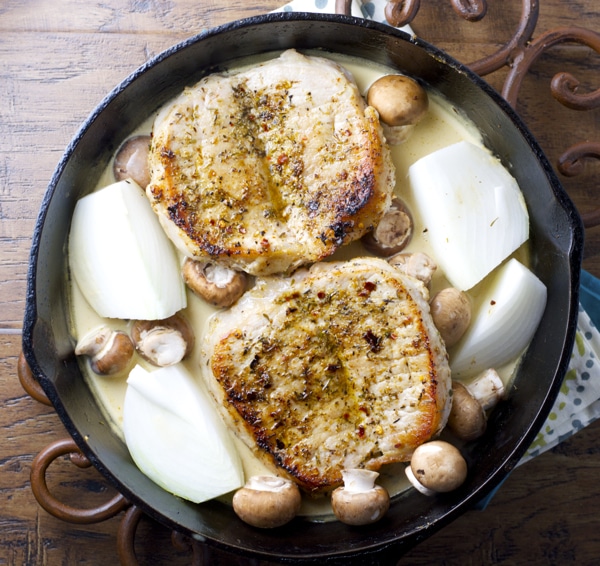 So the next time you are looking for a impressive meal give these One Pan Pork Chops a try! They will knock your socks off!
For More Healthy Recipes Follow me on Pinterest! 
 Looking for more great Pork Chop Recipes?
Check out these Spicy Pork Chops and Rice!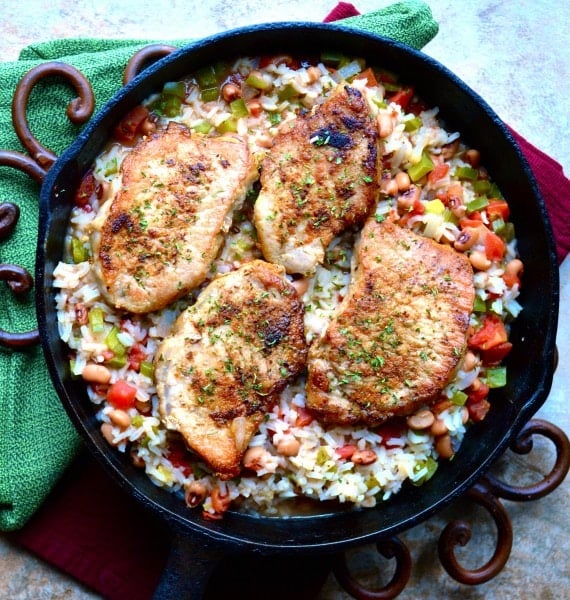 Or these super simple Pecan Crusted Pork Chops!