Week Easy Keto Meal Plan includes 5 easy keto dinners plus a low-carb dessert! This guide is complete with net carb counts, serving amounts, and a printable shopping list.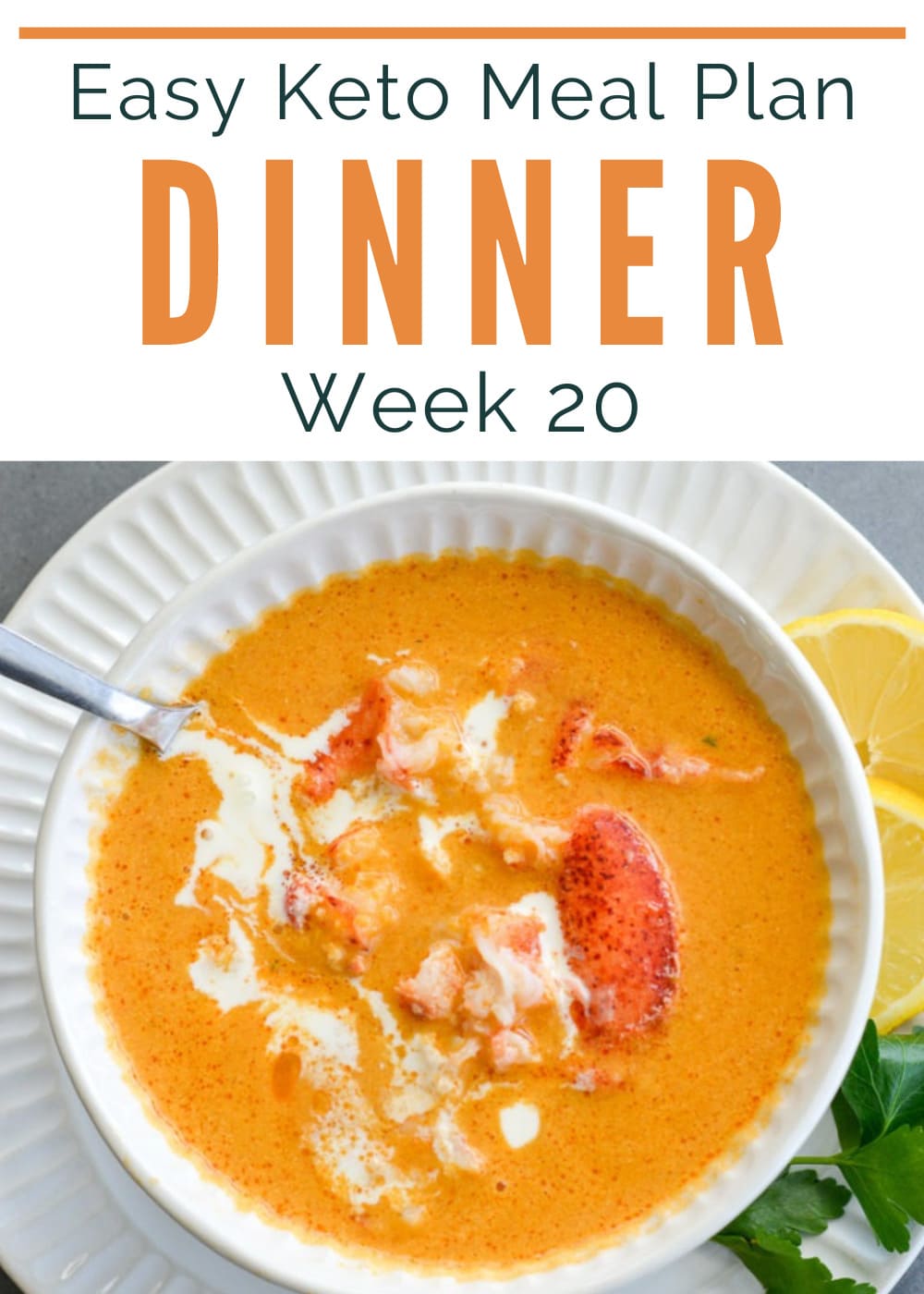 Each week I'm trying to help take the stress out of a keto diet by giving you FIVE keto dinners plus a bonus meal prep recipe that helps keep you on track! This week your bonus is an amazing, fall-inspired breakfast–Keto Pumpkin Muffins!
When you click through to each individual recipe, it'll take you to the full, detailed, step-by-step instructions. This includes a printable recipe card that includes nutrition information. To figure out the net carb count, subtract the amount of fiber from the amount of total carbs.
At the bottom of this post, you'll find a printable meal plan (with space to fill in your own needs & weekend plans) as well as an organized grocery list to help make things even easier. I included meal prep tips for each meal so you can easily organize a "prep day" to make your week easier or time during the week to make sure your evenings run smoothly!
If you're having trouble printing this, make sure you have your ad blocker disabled. If you're interested in voting for one of next week's dishes, check out our IG stories or Facebook on Mondays!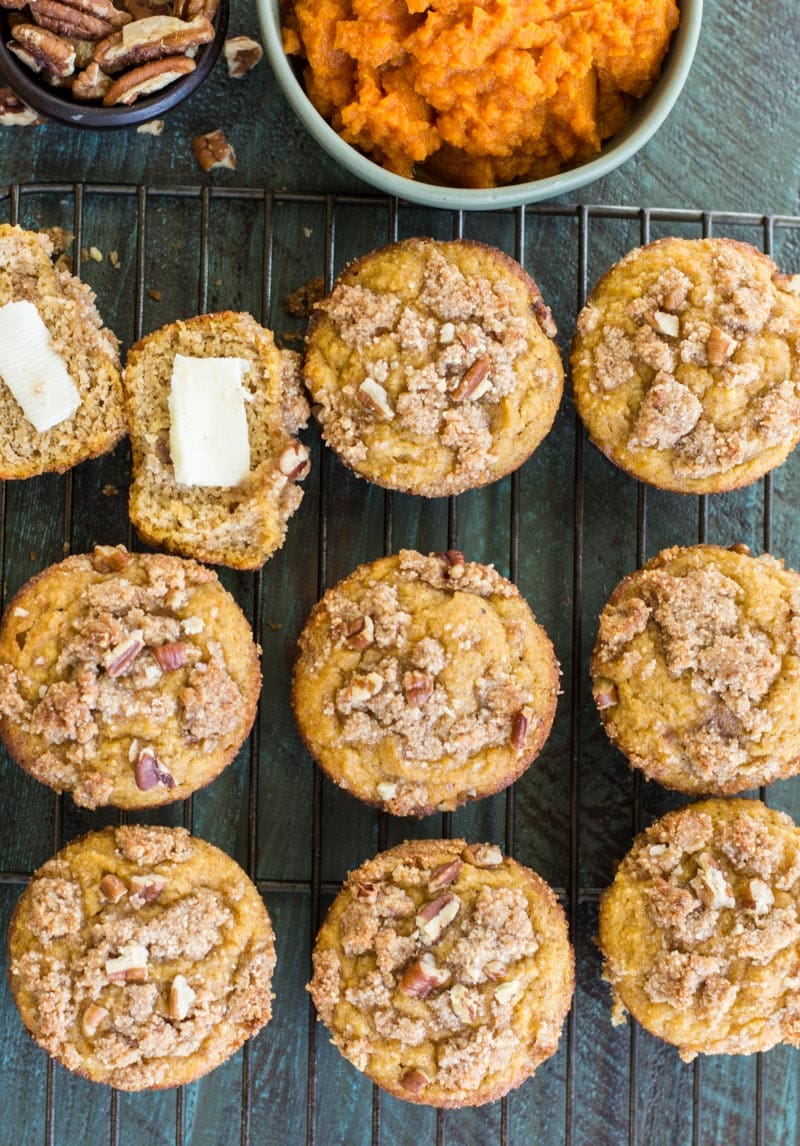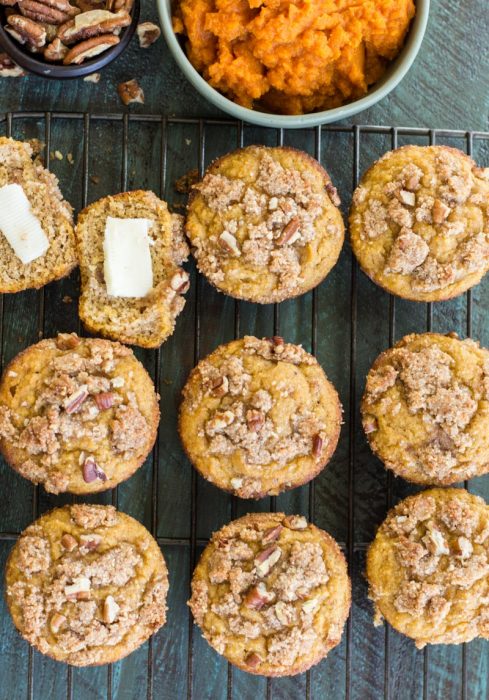 These tasty, warm bites of fall were our social media winner this week! Facebook overwhelmingly voted for the delicious Pumpkin Spice Cinnamon Rolls, but Instagram felt the exact opposite. Muffins won by literally 2 votes, so I highly recommend you check out both recipes when you get a chance!
These delicious Keto Pumpkin Muffins are only 5 net carbs each and are the PERFECT way to celebrate the first full week of fall! These reheat wonderfully, so you can enjoy them all week long.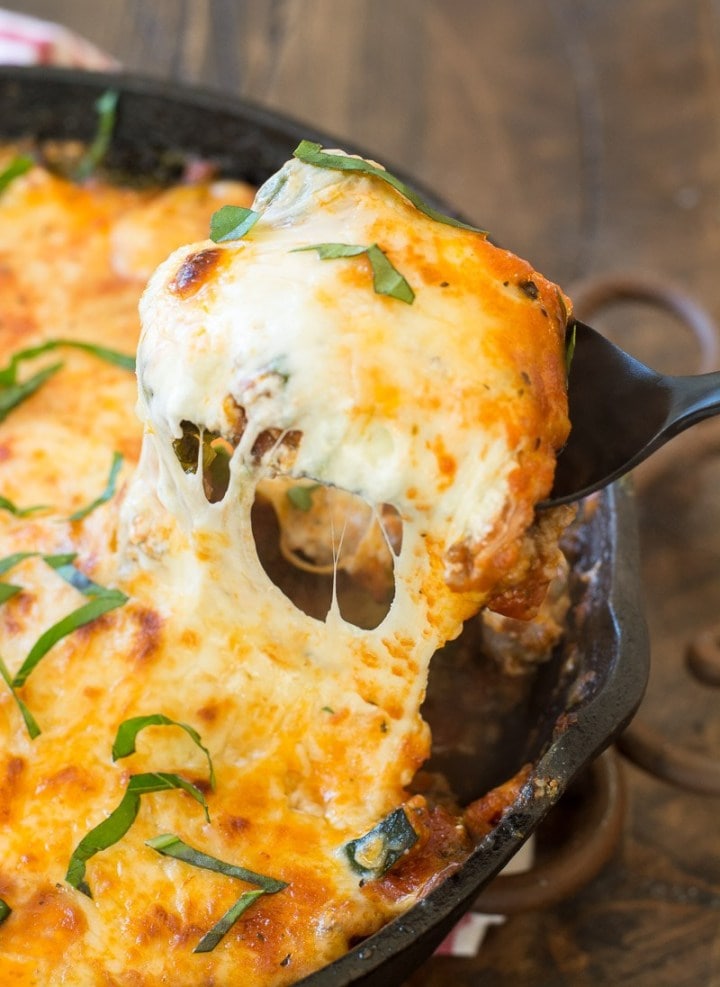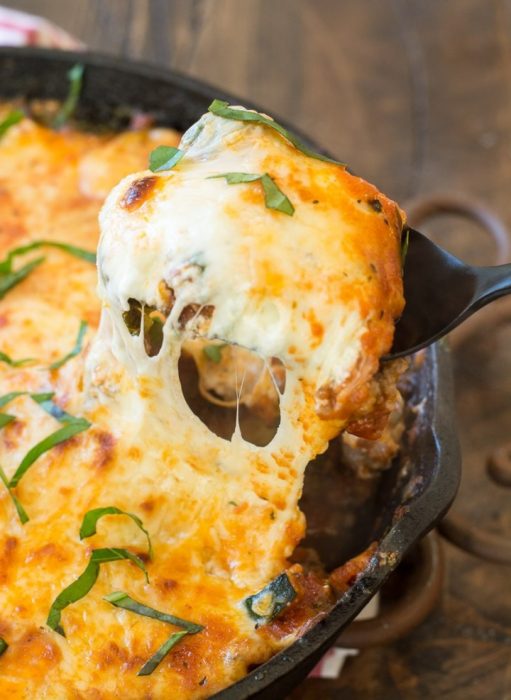 This one-pan Keto Lasagna Skillet is a fantastic way to start the week! Ready in 30 minutes without the usual layering work involved in a lasagna. It makes 6 servings at 4.3 net carbs each and reheats wonderfully for lunch!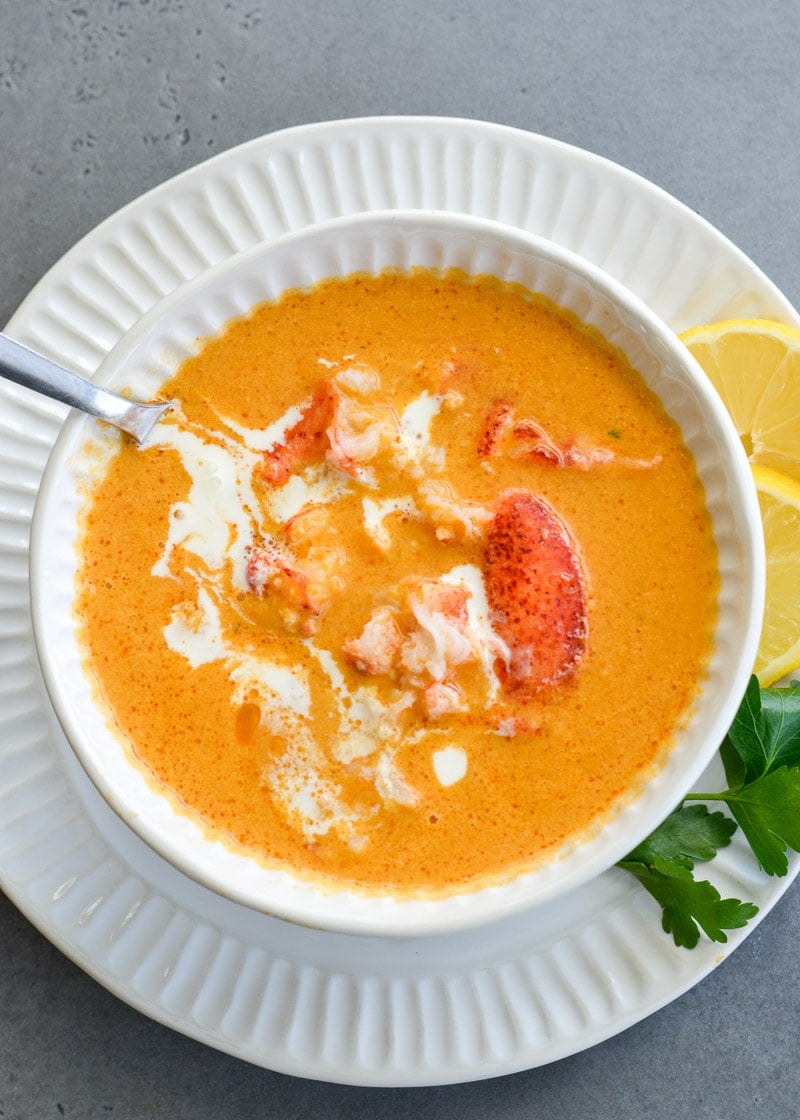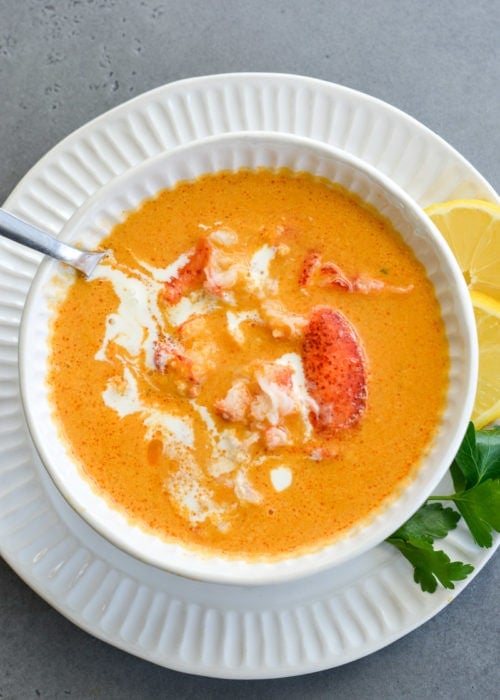 Wow, look at you, fancy! Yes, this impressive Keto Lobster Bisque is ready in 30 minutes and easy enough for a weeknight! This keto soup recipes makes 6 servings at 7.5 net carbs each. If you prefer to use crab instead of lobster, that's fine, too!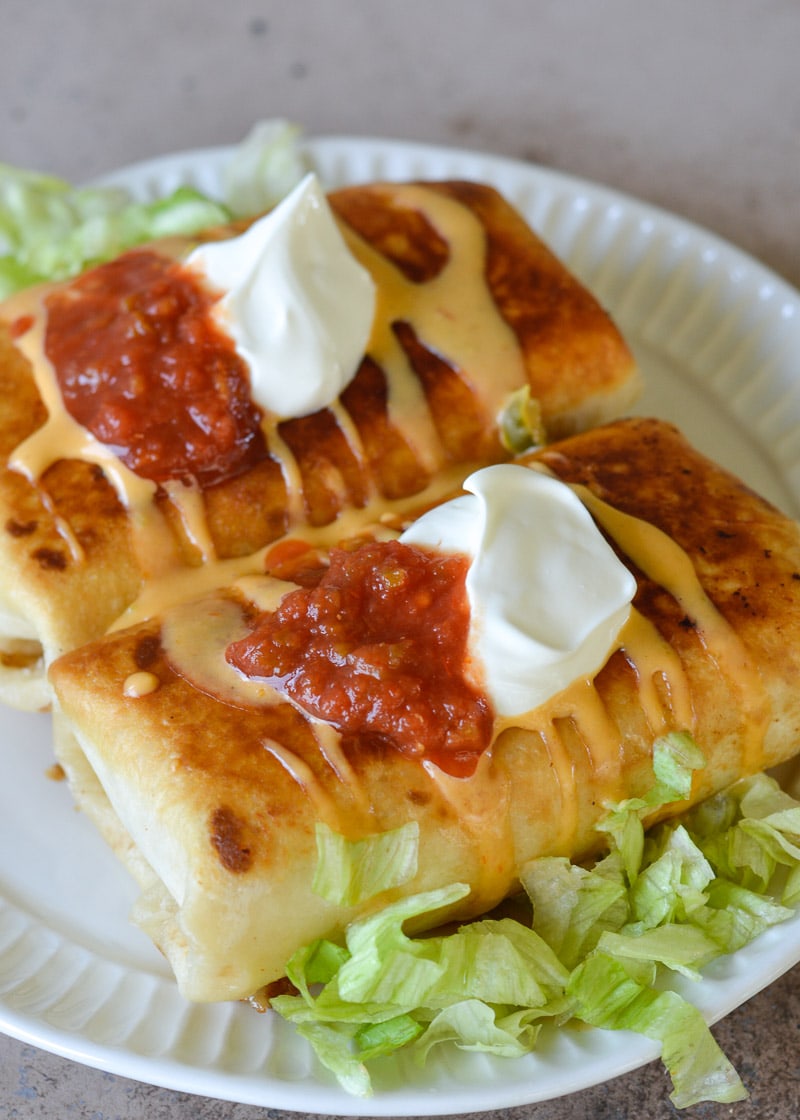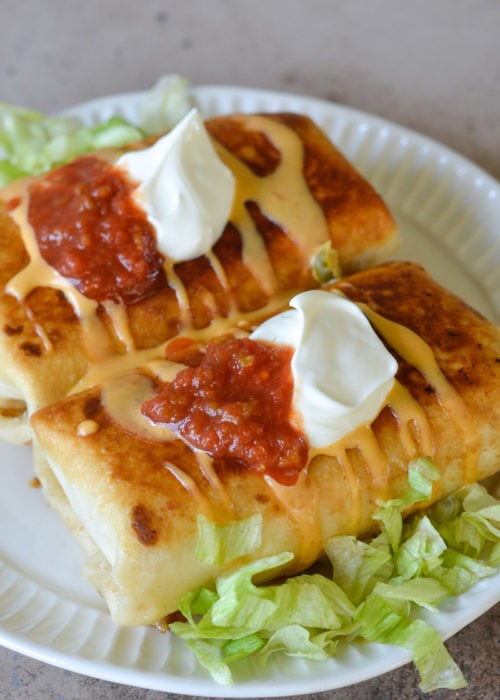 These Chicken Chimichangas can be fried, baked, or air fried and can be ready in as little as 15 minutes. This makes 6 large chimichangas at 6.6 net carbs each, so you have a little room in your carb count for toppings. You could save a few carbs and make these using the Keto Zucchini Tortillas, but you might lose out on a little bit of that crispiness.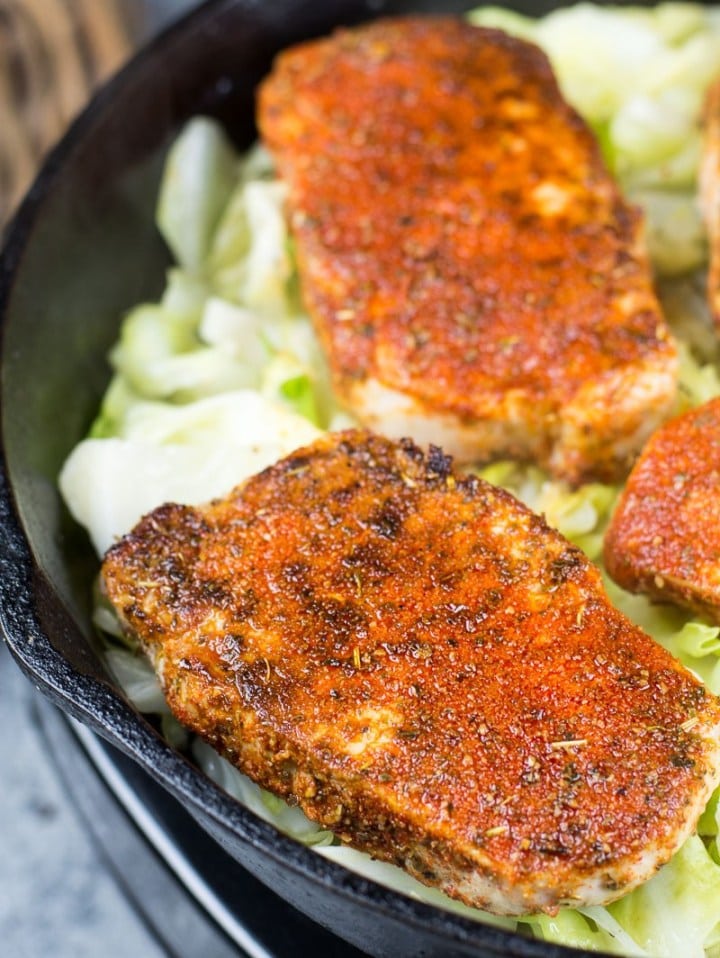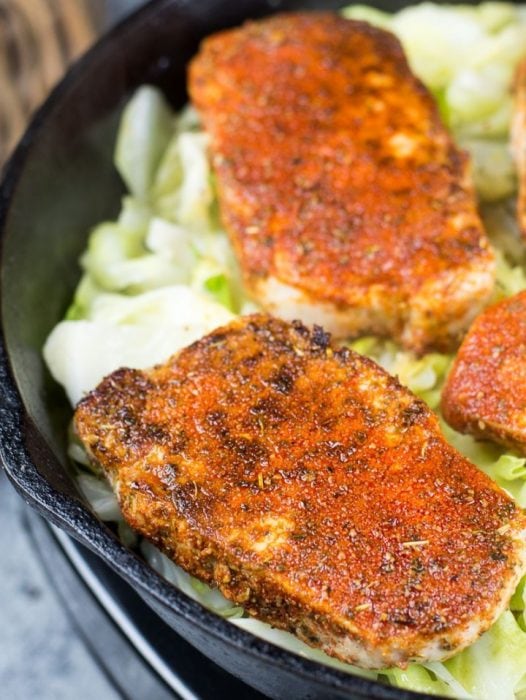 Another one-pan dish this week to get us through! These Cajun Pork Chops have great spice and finish cooking in the same pan with the cabbage, ensuring a tender, delicious dinner everyone will love! This serves 4 and has 3.7 net carbs per serving.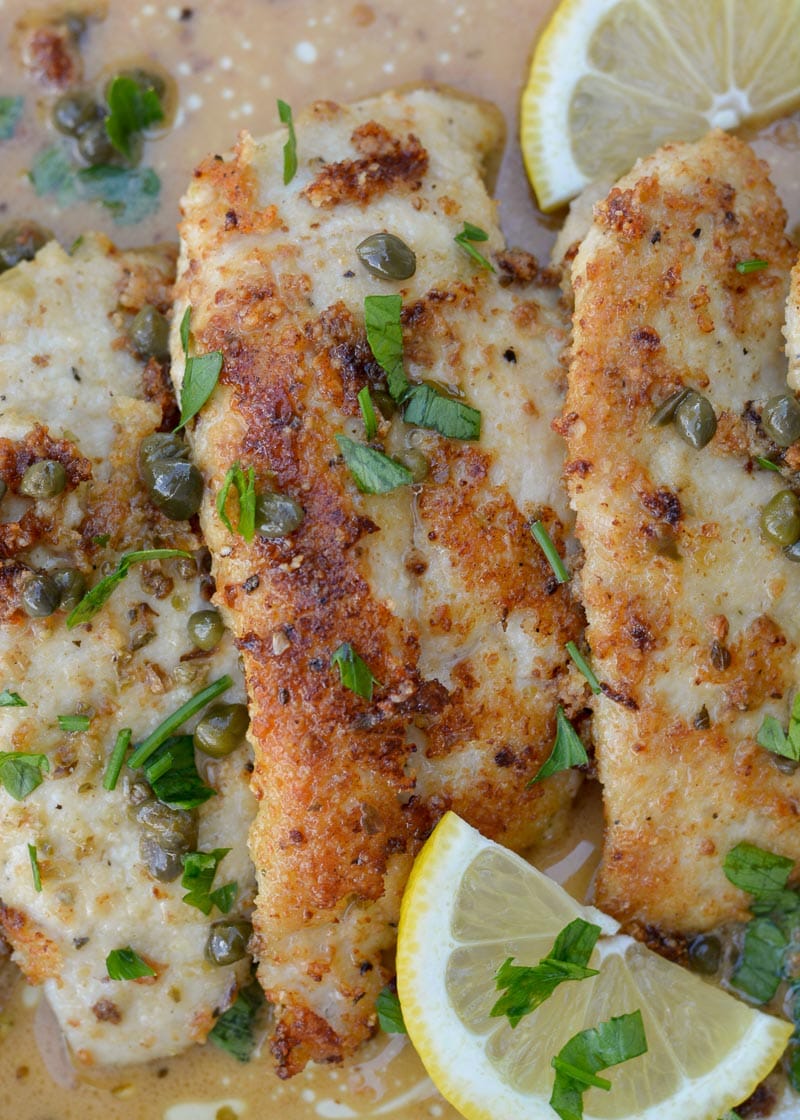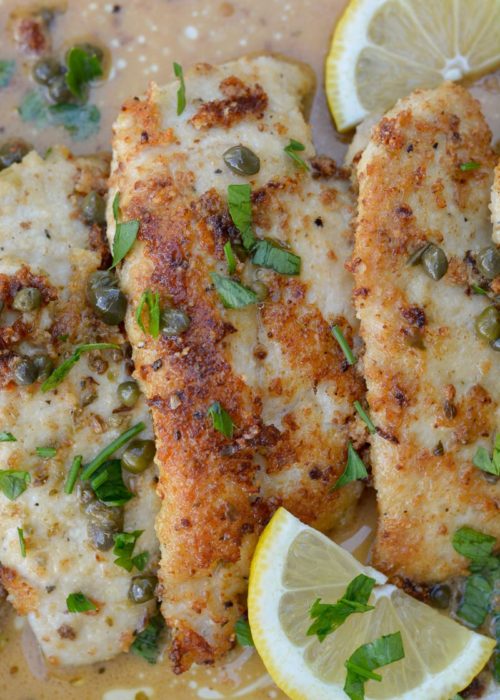 This new Chicken Piccata cooks quickly and is super flavorful! This makes 6 chicken breast halves at only 2.6 net carbs each. That even includes the delicious white wine sauce!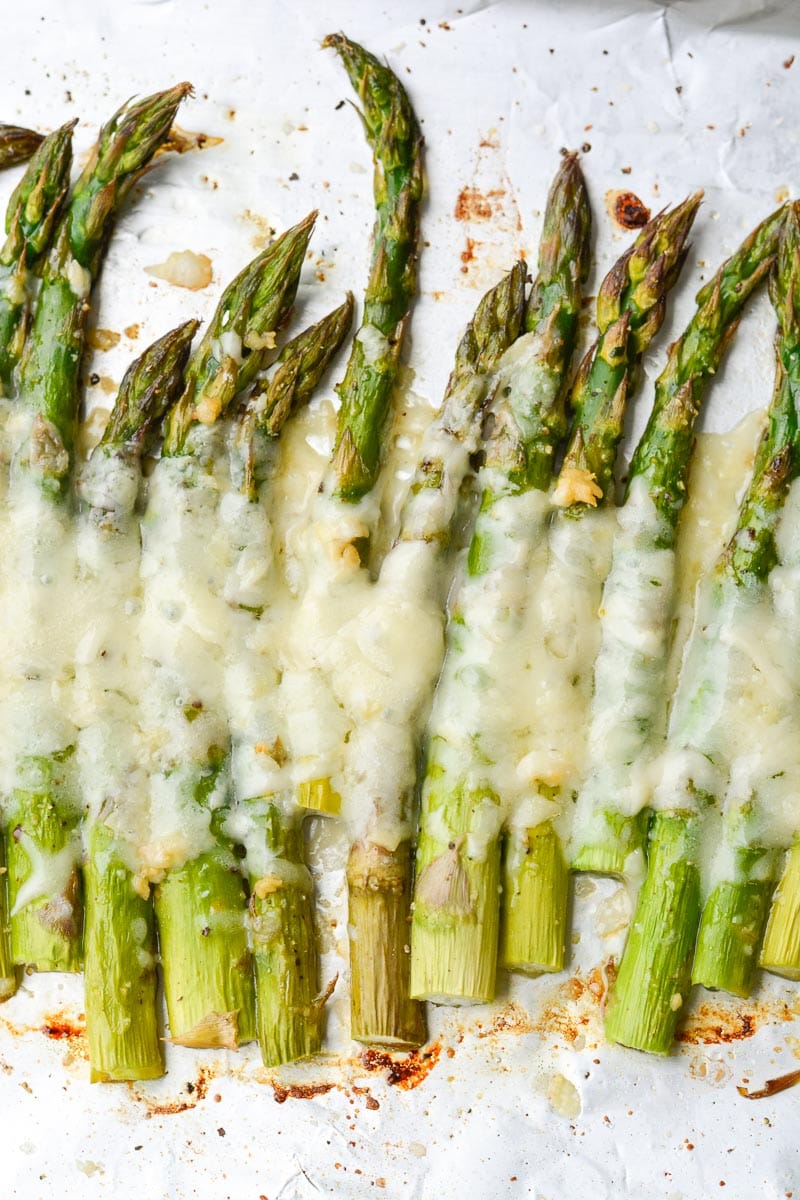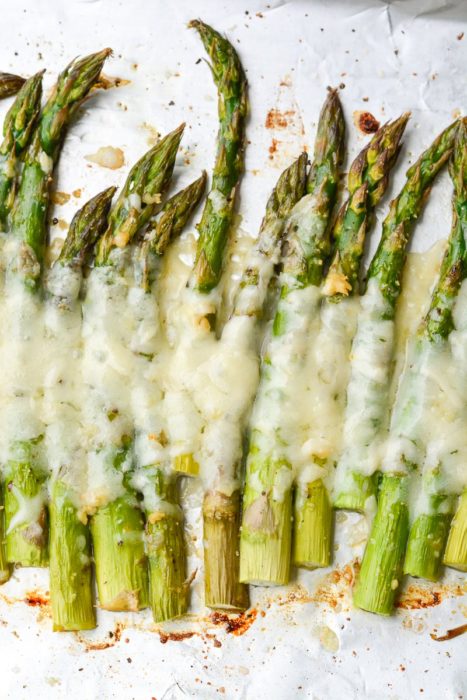 This Cheesy Roasted Asparagus is so satisfying and is so covered in cheese that even picky eaters should be able to manage! It makes four servings, 2.5 net carbs each. If you're having a light meal of one chicken breast half and one serving of asparagus, that comes to a meal of 5.1 net carbs total! If you're hungrier and need piece of chicken, that's still under 8 net carbs!
Keto Meal Prep Tips:
Pumpkin Muffins –
These can be cooked on your prep day, then stored in an air-tight container up to 4 days. The best way to keep them fresh and not soggy, line your container with paper towels AND add a paper towel on top of the muffins. If these towels start to get very damp, change them out after a few days.
You can also freeze these! The best way is to wrap each keto muffin in a paper towel, then double wrap in plastic wrap. Once all muffins are individually wrapped, store them all in a freezer bag. To thaw, leave out on the counter (preferably with the plastic unwrapped so it doesn't get super sticky, but it'll taste great either way). To reheat, warm in the oven or microwave.
Lasagna Skillet –
This dish could be cooked entirely on your prep day (within 2-3 days of serving), stored in the fridge, then reheated by baking at 350 degrees until warmed throughout (about 10-15 minutes). Cover if the top begins to look too brown.
f you want to save time but not cook the entire thing ahead of time, you could cook the lasagna base (everything before the cream cheese mixture is added) and refrigerate for 2-3 days. Then reheat the lasagna base, add the cream cheese mixture, and bake according to directions when ready to serve.
Lobster Bisque –
You could make this soup completely up to 2-3 days before serving, then reheat it on the stove, stirring occasionally for even heating. While you're waiting for the soup to cool for storage, you can go ahead and blend it as well.
If you want the lobster super fresh but still want to meal prep, make the soup base up to 4 days ahead of time without the garlic butter lobster. While the soup base is reheating, cook the lobster, then add.
Chimichangas –
I wouldn't recommend making this entirely before serving because the crispy shell is such a great part of the dish. Instead, you can prep this ahead of time by cooking chicken (or shredding a rotisserie), then mixing up the creamy filling. You could form the chimichangas a few hours ahead of time if you needed these ready in under 10 minutes!
Pork Chops –
This one pan dish could be cooked a couple days ahead, but you may want to store them separately to keep the best textures. To reheat, place the cabbage in the skillet, top it with the pork, cover, and heat on medium low until warmed throughout. You could put a tablespoon or so of water in the pan to make sure nothing dries out, too!
Piccata –
I wouldn't make this dish ahead of time because it's simply SO good when it's cooked fresh. Instead, save time by slicing the chicken, pounding it thin, and breading it. This can stay covered in the fridge (in a single layer OR with wax paper between layers) up to 2 days if your chicken is fresh.
If you're prepping these more than 2 days in advance, place the uncooked breaded chicken on a plate and freeze for 2 hours. Once frozen, transfer to a freezer bag. Cook from frozen (just add a bit of time to cook completely through). I would also roast the asparagus fresh (but you could trim the veggie and shred the cheese 1-2 days ahead).