These easy 5-ingredient Keto Tortillas are low-carb and grain-free! At about one net carb per tortilla, these are perfect for keto wraps, quesadillas and more!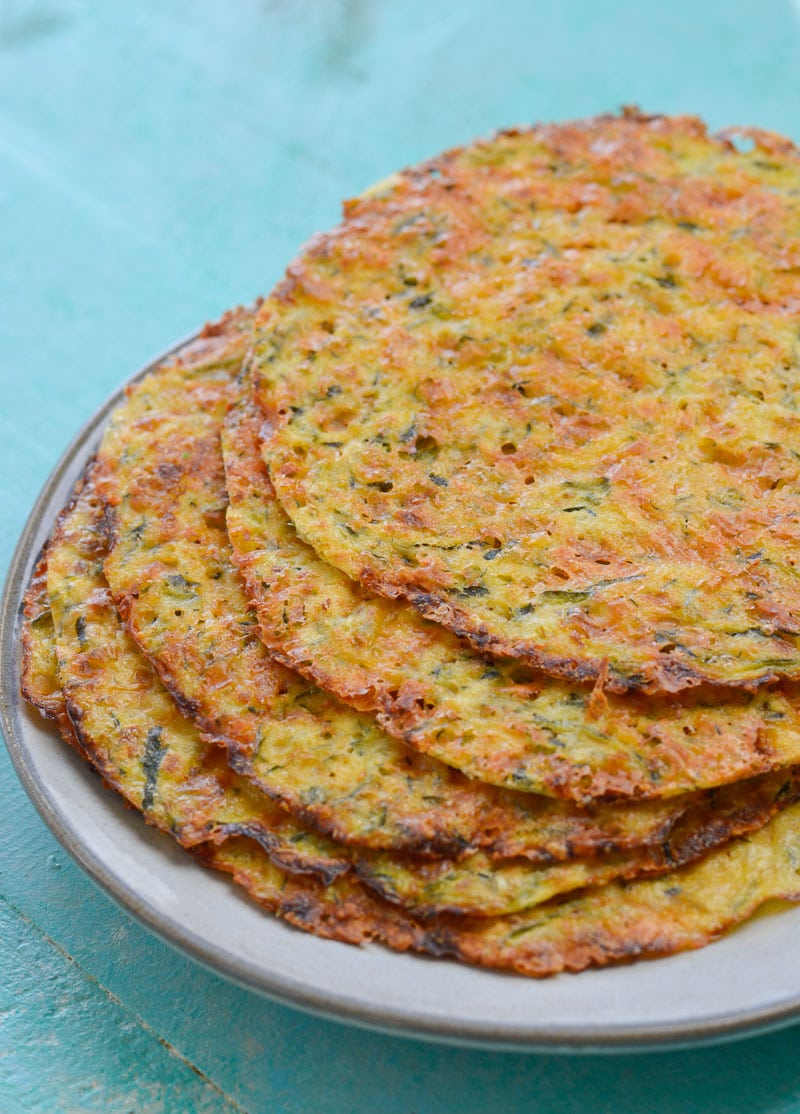 My Mom and I have both followed a low-carb keto diet, but there has been one major difference. Since my husband has Celiac I've also had to keep my diet within gluten-free boundaries. It is true that most low-carb foods are naturally gluten-free, but there is one major exception: low-carb tortillas.
When my Mom and I would share what we were making for the week I envied her low-carb wraps or quesadillas. Since I've not been able to find a keto-friendly, gluten-free tortilla I decided I had to make my own!

These Zucchini Tortillas are ultra low-carb, grain-free and perfect for a keto lifestyle. They store and reheat well so you can easily make a batch and pull them out later in the week. These make great keto wraps, tacos and quesadillas!

Ingredients for Keto Tortillas
At first glance, you may think these tortillas require some of those elusive ingredients like xanthan gum or psyllium husk. You are in luck, there are no hard-to-find ingredients in these easy tortillas!
You only need five simple ingredients:
Zucchini
Shredded Cheddar Cheese
Eggs
Baking Powder
Salt
Can I Use Another Type of Cheese?
Most likely, yes! I should think any shredded cheese will work. I typically make these keto tortillas with shredded cheddar because that pairs well with just about any filling.
Can I Make This Recipe Egg-Free?
Not to my knowledge, no. If you try using a flax egg or a similar egg replacer, leave me a comment below letting me know how the low-carb tortillas turned out!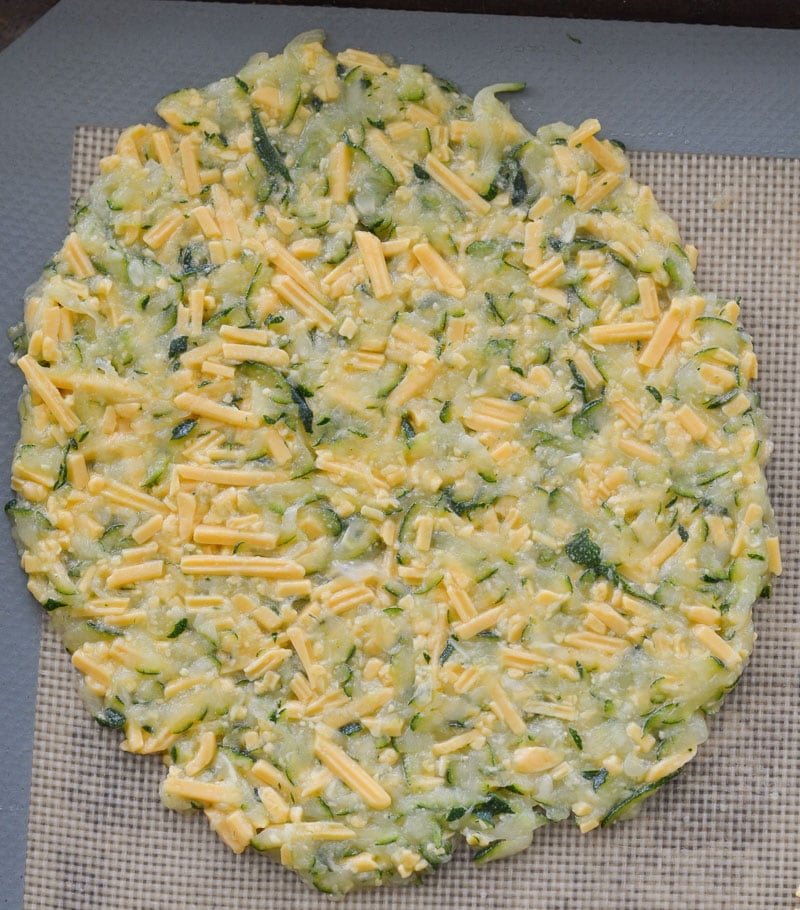 How to Make Keto Tortillas
The steps for making keto-friendly tortillas is easier than you'd think! Here are the basic steps:
Shred the zucchini and place in a sturdy dish towel. Squeeze as much moisture as possible from the zucchini.
When you feel like you've gotten as much as you can out, unroll the towel and allow it to rest for several minutes then try again.
Transfer the dry zucchini to a mixing bowl and combine with the shredded cheddar, eggs, baking powder and salt.
Scoop the dough out and place on silicone-lined baking sheet and pat into a very thin circle.
Bake 15 minutes, then carefully flip the tortillas bake 3-5 minutes until the tortillas are set.
Can This Recipe Be Made in Advance?
Yes! The zucchini tortillas will last up to 5 days at room temperature. You can also shred the zucchini in advance, if you're looking to split up the work somewhat.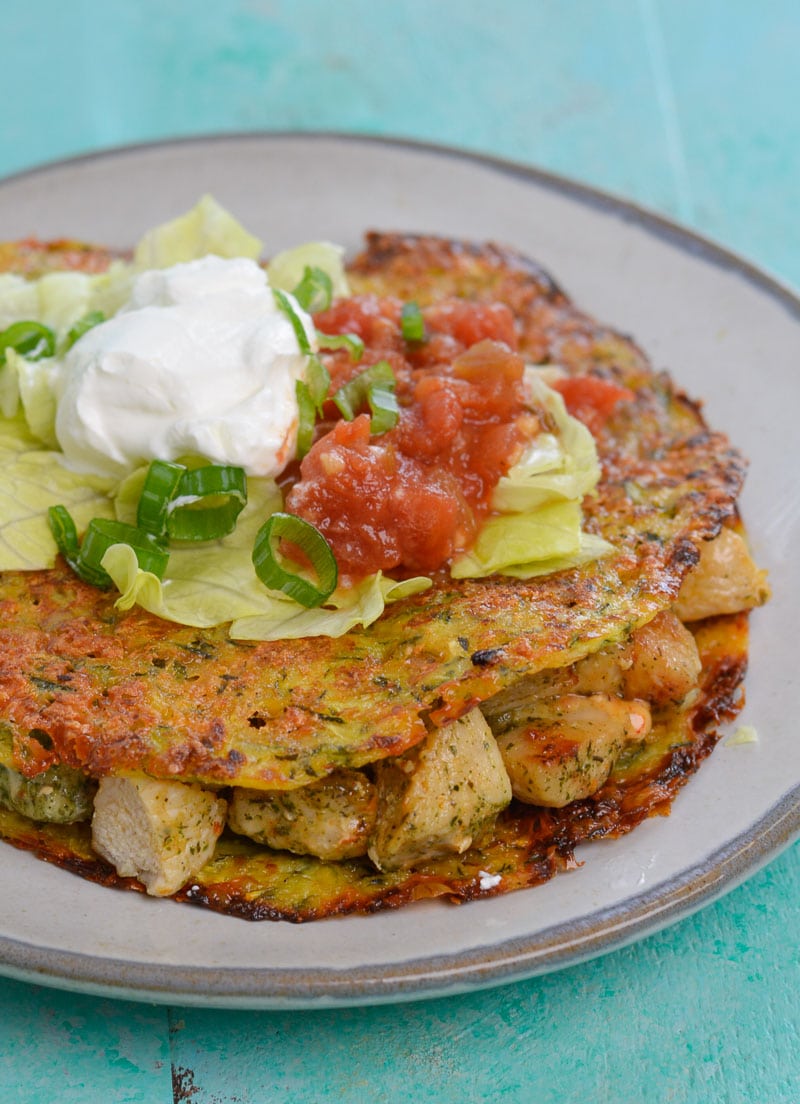 How to Store Keto Low-Carb Tortillas
Once you remove the tortillas from the oven, allow them to cool for a few minutes on the baking sheet. Then remove to a wire rack to cool completely. After they are cool, stack the tortillas and store in an airtight container or plastic bag.
These tortillas can be stored for 4 to 5 days.
How to Reheat Zucchini Tortillas
To reheat the tortilla, simply microwave in 10-second increments until warm and pliable.
If you wish to use these to make a quesadilla, heat a skillet over medium heat and spray with cooking spray, cook your tortillas 2-3 minutes until warmed through. The tortillas will begin to crisp up as the cheese is toasted.
Can You Freeze Keto Tortillas?
My guess is yes since the zucchini is baked. However, I've never frozen these myself (they never last long enough in our house!).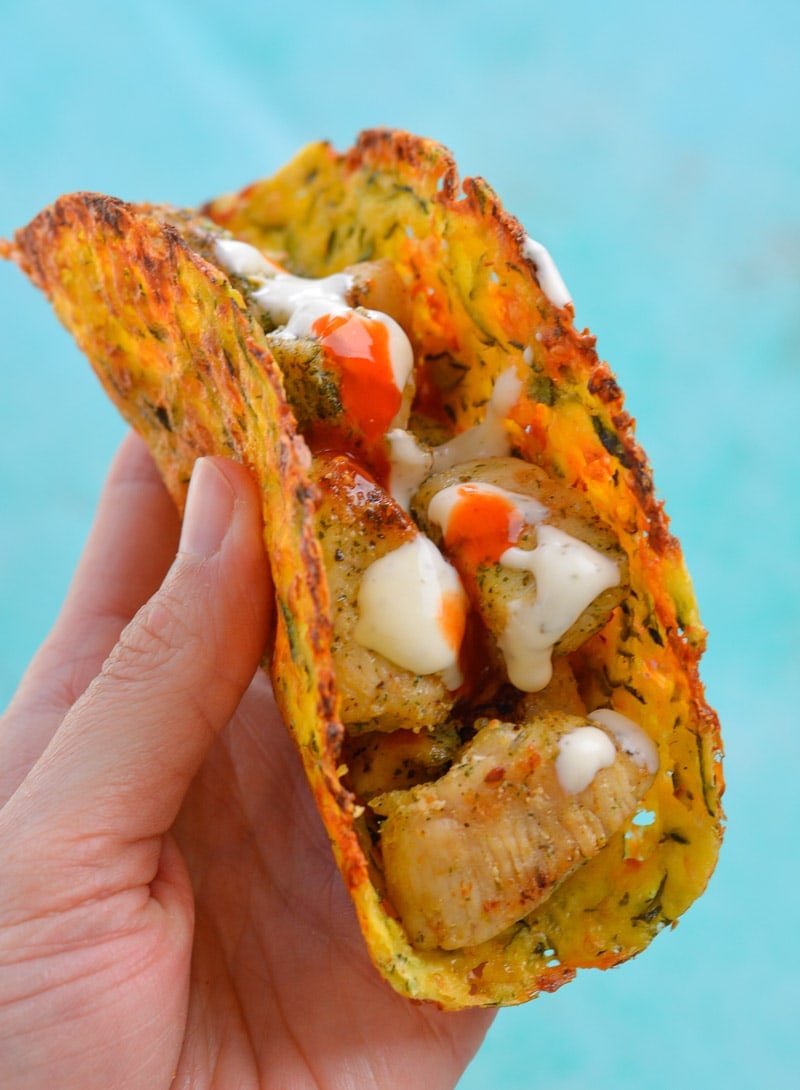 Ways to Use Keto-Friendly Tortillas
You can make anything with these Keto Zucchini Tortillas that you would make with a traditional tortilla! I have enjoyed chicken tacos, quesadillas and breakfast tacos with them! I also love to warm them and add my favorite deli meats, lettuce and sauce for a quick and easy lunch wrap.
Some filler ideas are: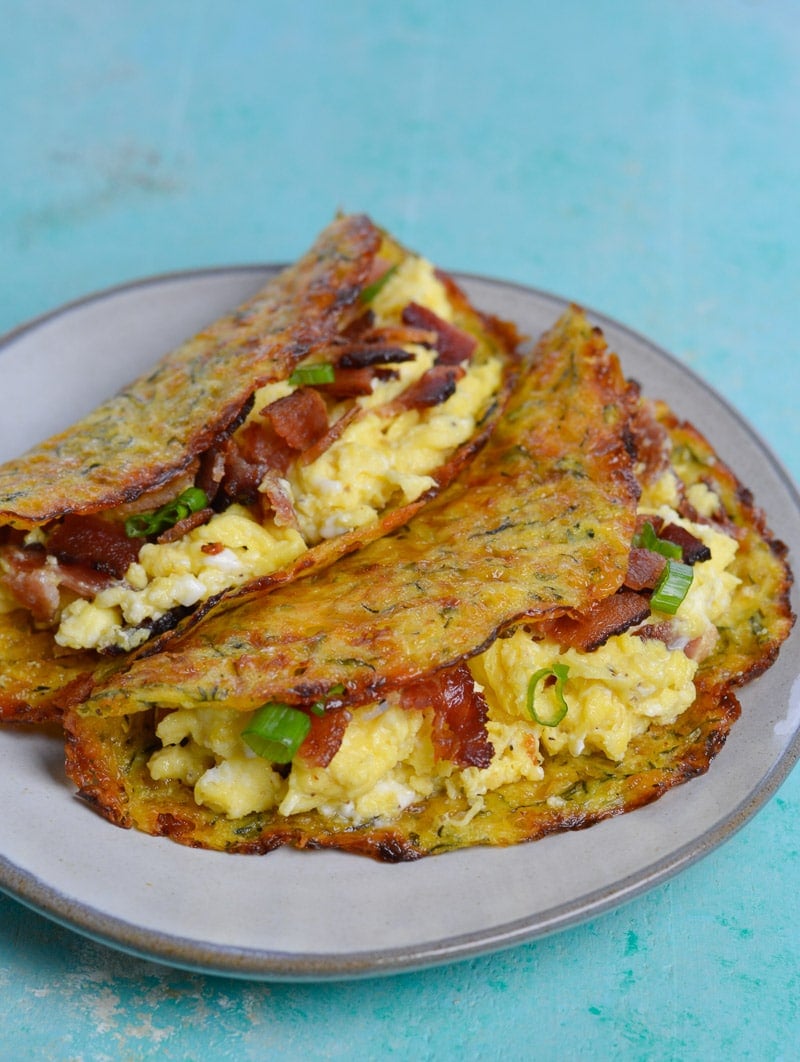 Tips for the Best Low-Carb Tortillas
The quality of your tortillas will depend greatly on how much moisture you get out of the zucchini, if the zucchini is soggy the tortillas will be soggy.
If you use 1/4 cup measuring cup, this recipe makes 12 tortillas at 1.2 net carbs each.
If you use a 1/2 cup measuring cup, this recipe makes 6 large tortillas at 2.4 net carbs each.
More Keto Zucchini Recipes: