This Easy Keto Meal Plan includes 5 delicious keto dinners and a delicious low-carb dessert recipe! Use the printable shopping list and meal prep tips for a simple week on keto!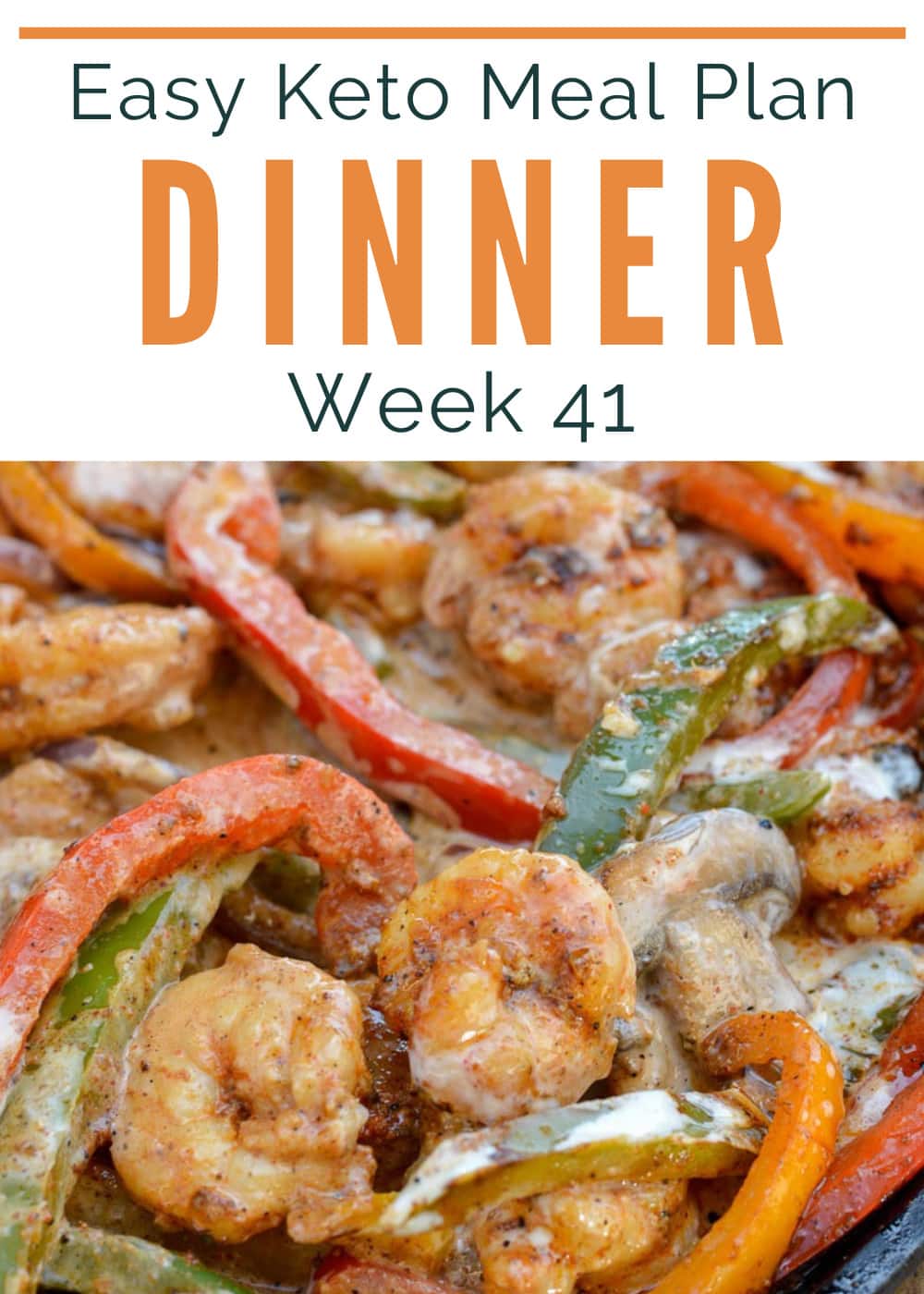 As always, this weekly keto meal plan includes 5 easy keto dinners, and I've included side suggestions. I even included a keto-friendly dessert recipe to help curb those cravings!
I'm making keto as easy as possible… Just download the grocery list for all the ingredients you need for these dinners and bonus recipes! Click through to each individual recipe for a printable recipe card with net carbs and macros, then scroll to the bottom of this post for keto meal prep tips and a printable meal plan + grocery list!
If you're having trouble downloading the recipes or meal plan, check to make sure your ad blocker is turned off.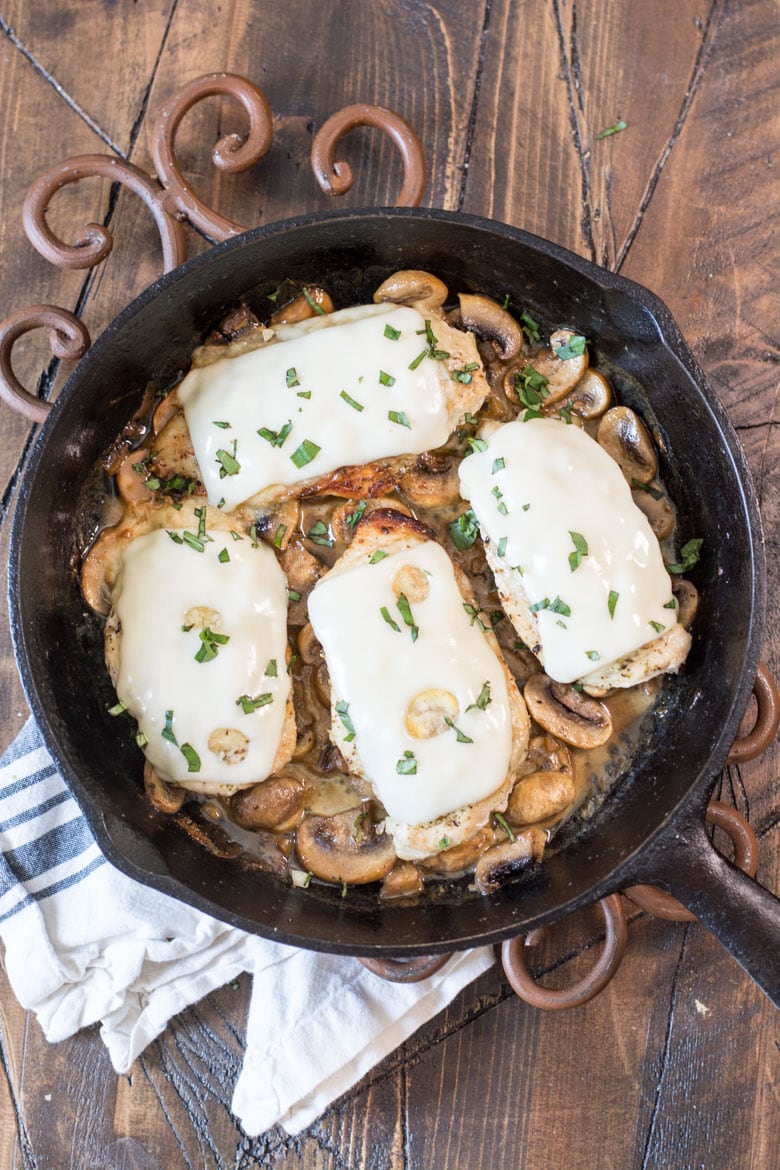 This delicious One Pan Mushroom Chicken requires very little cleanup and is ready in about 20 minutes. This recipe makes 4 servings at 2.3 net carbs each! Side suggestion: Keto Mashed Cauliflower – 6 servings, 4.4 net carbs; This side dish would be AMAZING with the mushroom cream sauce!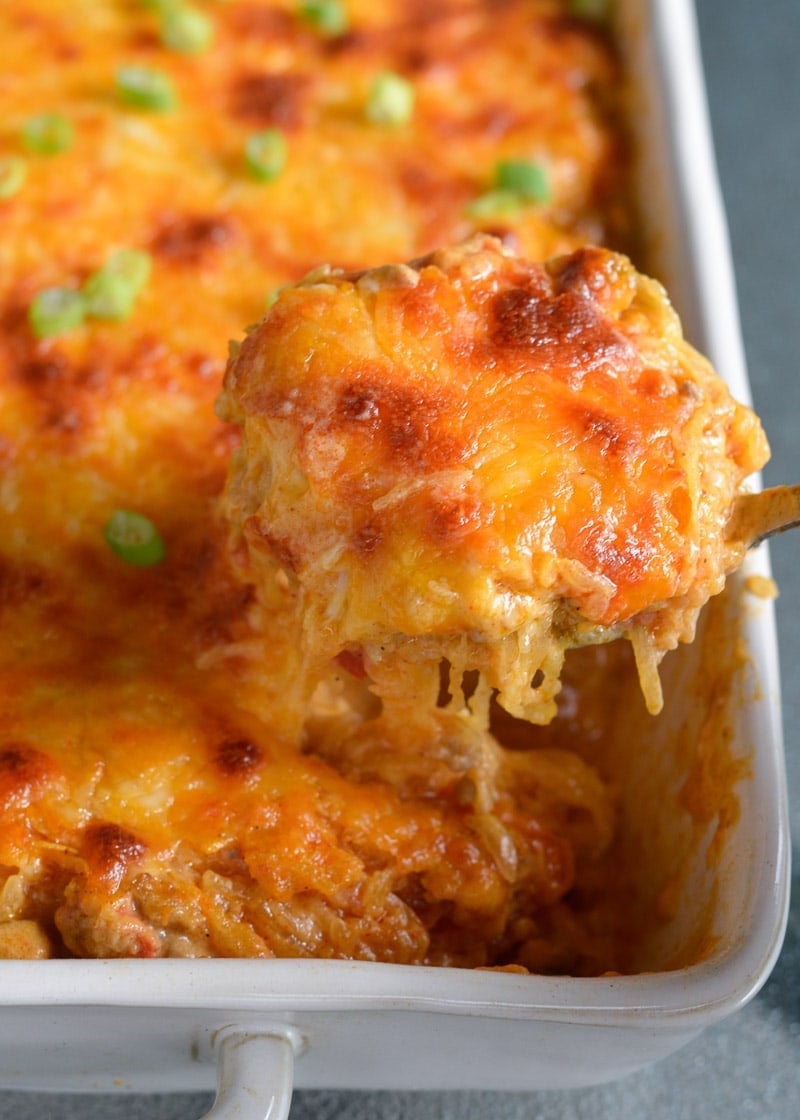 This Taco Spaghetti Squash Casserole gives a healthy (yet still super tasty) twist on Taco Tuesday! This recipe makes 6 servings at 5.9 net carbs each. Side suggestion: Cheesy Keto Taco Bites – 30 bites, 0.9 net carbs each; These are easy to meal prep, great for lunch the next day, and are a great, flavorful keto biscuit substitute!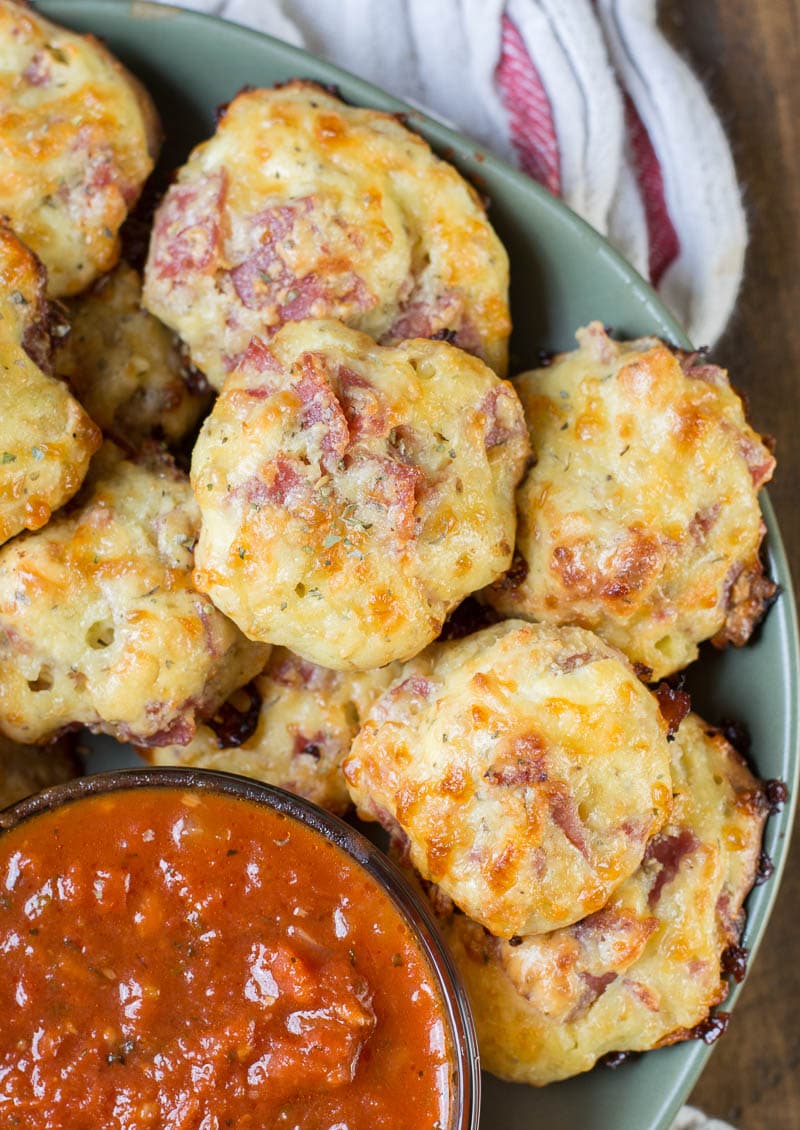 These Pepperoni Pizza Bites are always a favorite because they're delicious, easy to meal prep, and require very little work! This recipe makes 30 small bites at 1 net carb apiece. I added marinara to the shopping list for dipping, but feel free to skip if you'd prefer to enjoy alone or dipped in garlic butter! Side suggestion: Cheesy Zucchini Breadsticks – 12 breadsticks, 1.9 net carbs each; These are the perfect addition to pizza night while also sneaking in a hidden vegetable!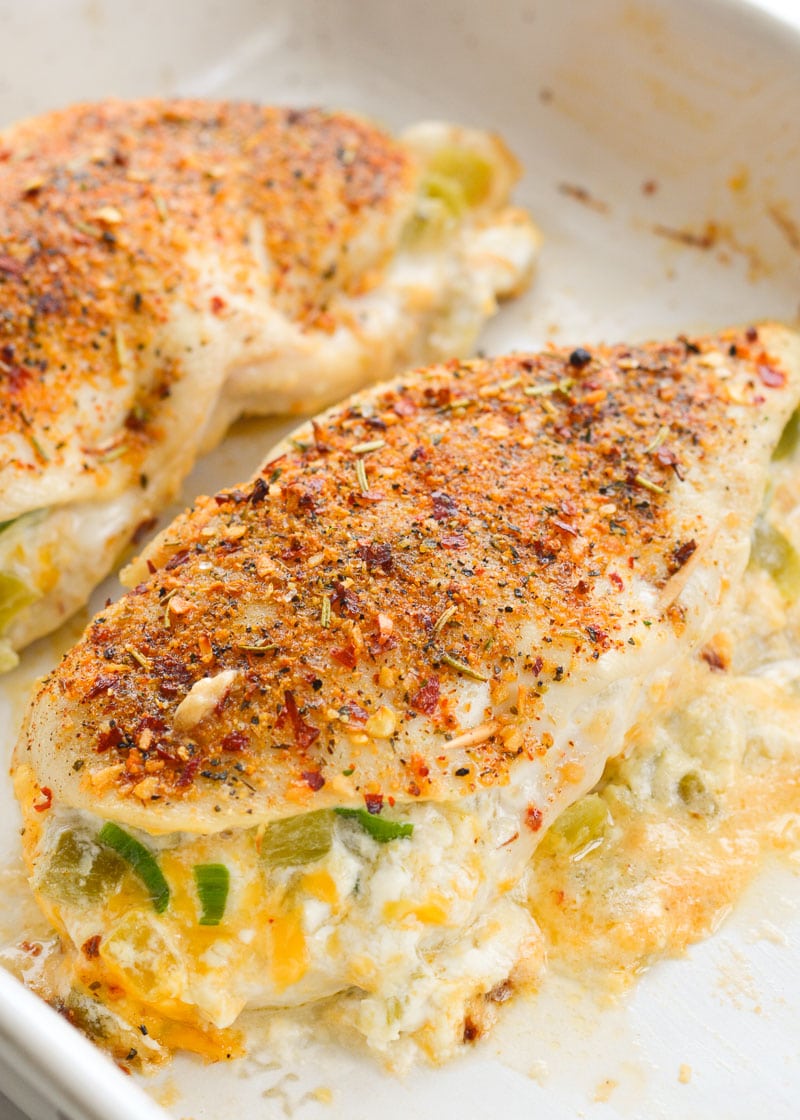 I love that this Green Chili Stuffed Chicken looks and tastes super impressive, but it comes together super easily! This recipe makes 4 stuffed chicken breasts at 2.4 net carbs each. Side suggestion: Air Fryer Broccoli – 4 servings, 3.1 net carbs; This crispy, tasty side dish only needs to cook for 8 minutes, so it won't slow down the meal!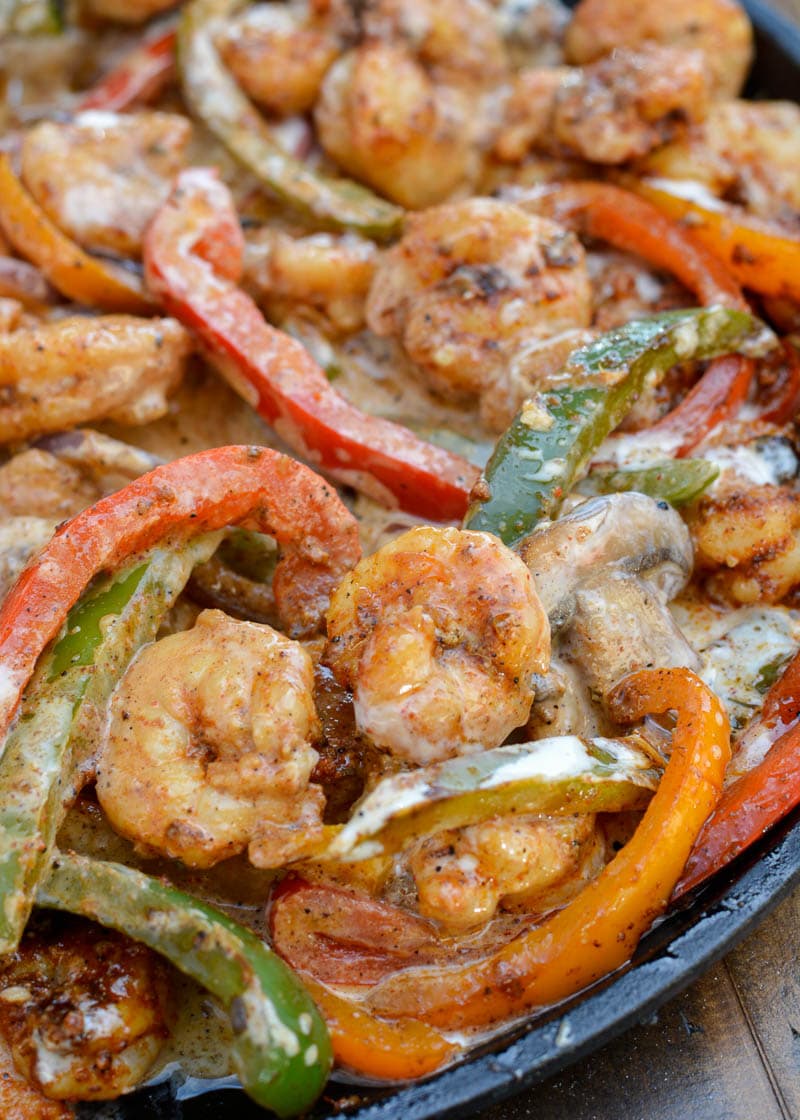 This Shrimp con Queso is DELICIOUS, incredibly easy, and ready in about 20 minutes! This recipe makes 6 servings at just 4.6 net carbs each. Side suggestion: Zucchini Tortillas – 12 small tortillas, 1.2 net carbs each; These gluten-free and keto tortillas add a hidden vegetable and would be perfect filled with shrimp, veggies, and cheese! Very meal prep friendly, too.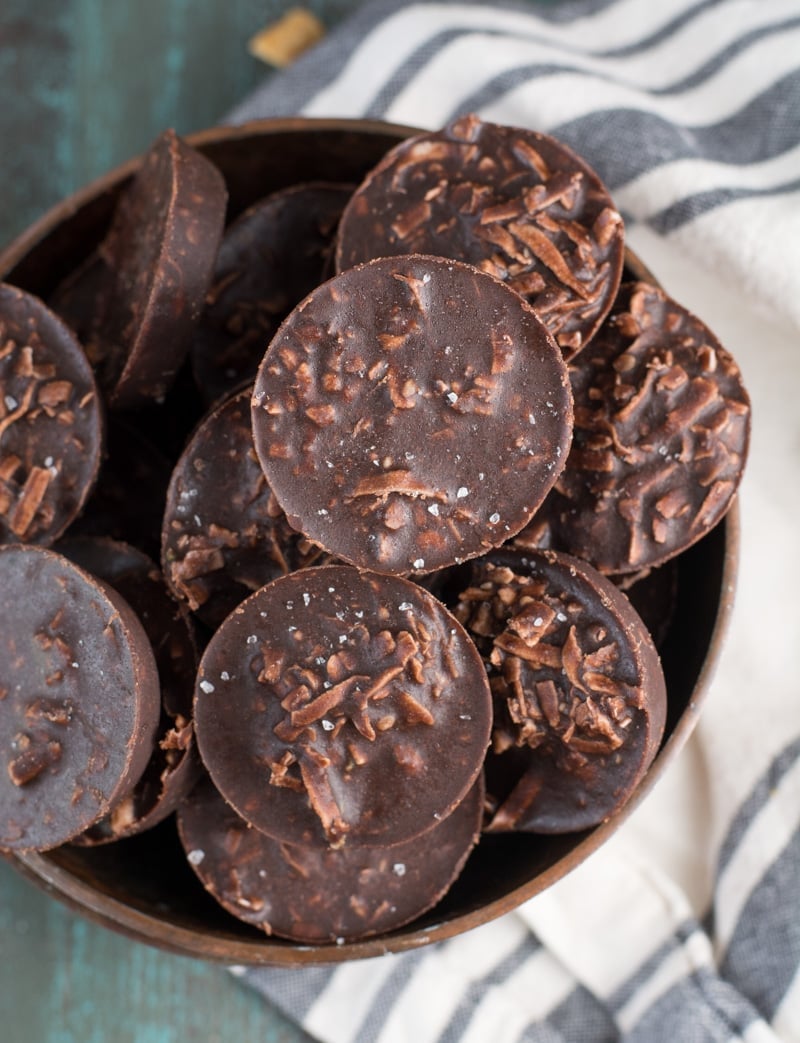 These Keto No Bake Cookies are perfect for those sugar cravings! You can make a batch, store them in the fridge or freezer, then just pull them out whenever the urge strikes. This recipe makes 48 cookies, just 1.1 net carb each!
Keto Meal Prep Tips
This dish is simple to meal prep, but I save the Swiss cheese until I'm ready to serve. Cook the entire dish ahead of time (sans Swiss cheese), then allow it to cool completely before storing in the fridge 3-4 days. When ready to eat, just cover it with aluminum foil and bake at 350 for 5-10 minutes, uncover and place Swiss cheese on top, and allow to bake another 5 minutes or until it's warm throughout.
You can make this entire casserole up to 3 days ahead of time, then store it in the fridge (covered tightly with aluminum foil is fine). When ready to eat, just bake (still covered) at 350 for 10-15 minutes or until warmed throughout. If you prefer to bake this fresh, you can still save time by preparing the spaghetti squash ahead of time (it's freezable, too!).
These are super easy to meal prep then store in the fridge for 3-4 days or in the freezer for up to 6 months. To reheat, (thaw if frozen and) microwave in 30 second increments until warmed throughout. If you prefer them to be crispy, you can warm in the air fryer or oven/toaster oven.
You can prepare this dish in advance, and the creamy filling helps prevent the chicken breast from drying out too much. Just store the cooked chicken in the fridge up to 3 days, then cover and bake to reheat or microwave. If you prefer to cook fresh, you could still speed up the dinner by pre-mixing your filling (2-3 days in advance, store in airtight container) and butterflying your chicken. When ready to eat, stuff, season, and bake the chicken according to directions.
As always, I don't often meal prep my seafood. You could easily make the queso sauce beforehand, though (up to 1 week), and keep it in the fridge in an airtight jar. Then when ready to eat, just sauté your veggies (you could slice those a day in advance) and shrimp, pour the sauce over it, and stir until warm and well coated!